SIGN UP FOR STORIES
We would like to invite you to sign up to receive sporadic emails from us about House events, news, special offers, products and services from The Chimney House.
x
Hello From The Chimney House
We're looking forward to welcoming you into The Chimney House this year!

Booking are open and well and truly underway for Wedding Feasts, Wedding Ceremonies, Private Dining, Celebrations and daily Meetings, Training Sessions & Away Days for 2023/24
Find Out More
x
Private Dining for Every Occasion
Dine with us! We're all about celebrating life's great times! Wonderful birthdays, the most romantic anniversaries for family time, gatherings, hen parties, pretty celebration afternoon teas, you name it, we celebrate them!

We're nationally famous for our feasting style of dining. Super social food from the seven hills of Sheffield. Our chefs create, bake and make from their allotments and local suppliers, making sure food is tip top Sheffield tasty, plentiful and impressive for your special times.

We are also home to Supper Society, a secret dining society that meets sporadically, hosted by guest chefs. The only time an individual seat at The Chimney House table can be acquired.
From Monday - Friday we host secret corporate suppers and lavish lunches for those with business in mind. We host leaders, innovators, senators, members of parliament, global brand names, celebrities, VIPs, international and national guests and of course our local Sheffield business community. We match each event up with a bespoke menus and service so you can be sure your guests are surprised and delighted for the whole event!

Dine with 20 or up to 50 friends, colleagues and acquaintances amongst our immaculate styling and miniature attention to detail.

If you have larger numbers, we can host you most delightfully in our sister venue The Mowbray - an iconic Sheffield building from 1889. Take a look!
Enquire Now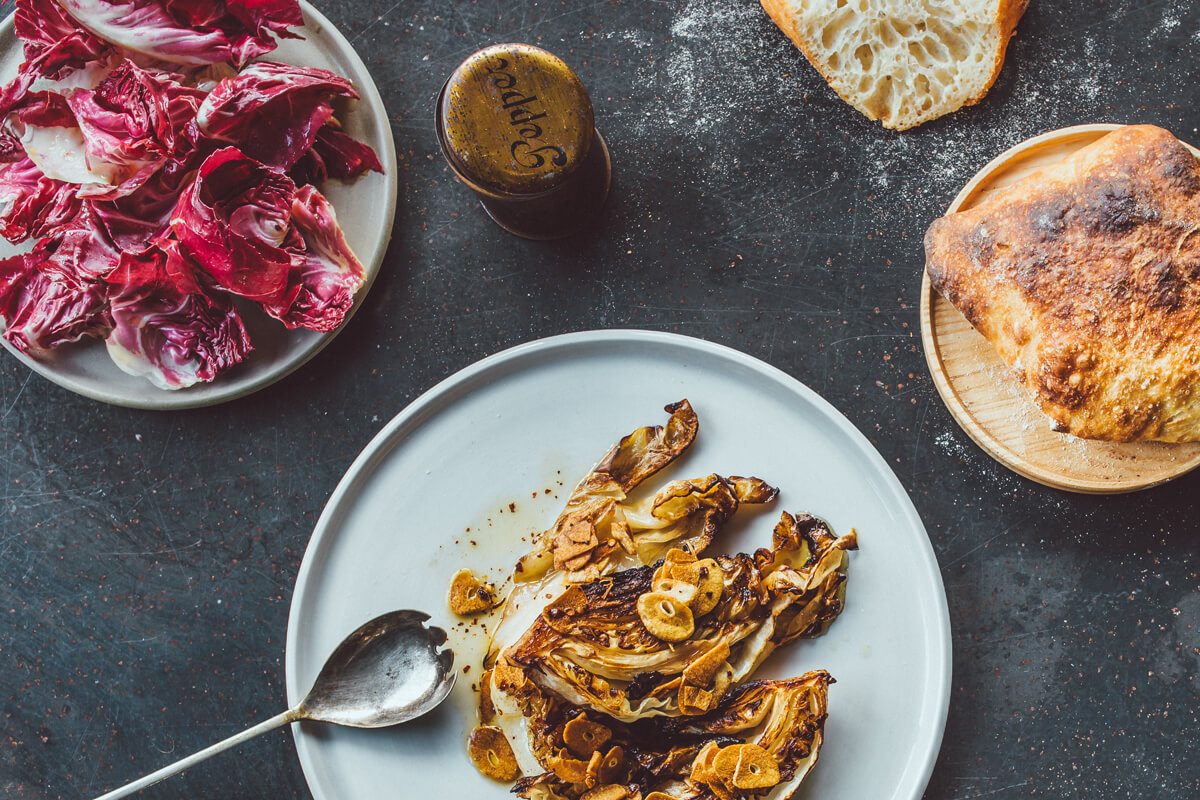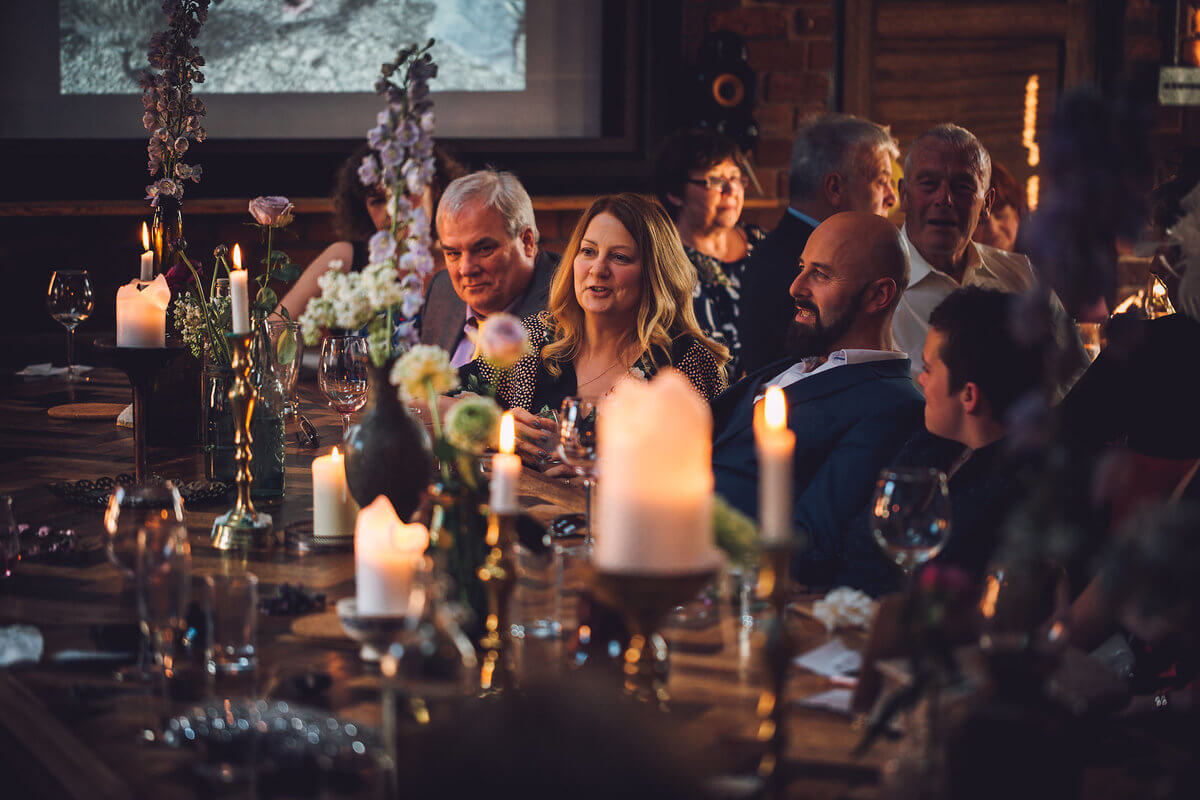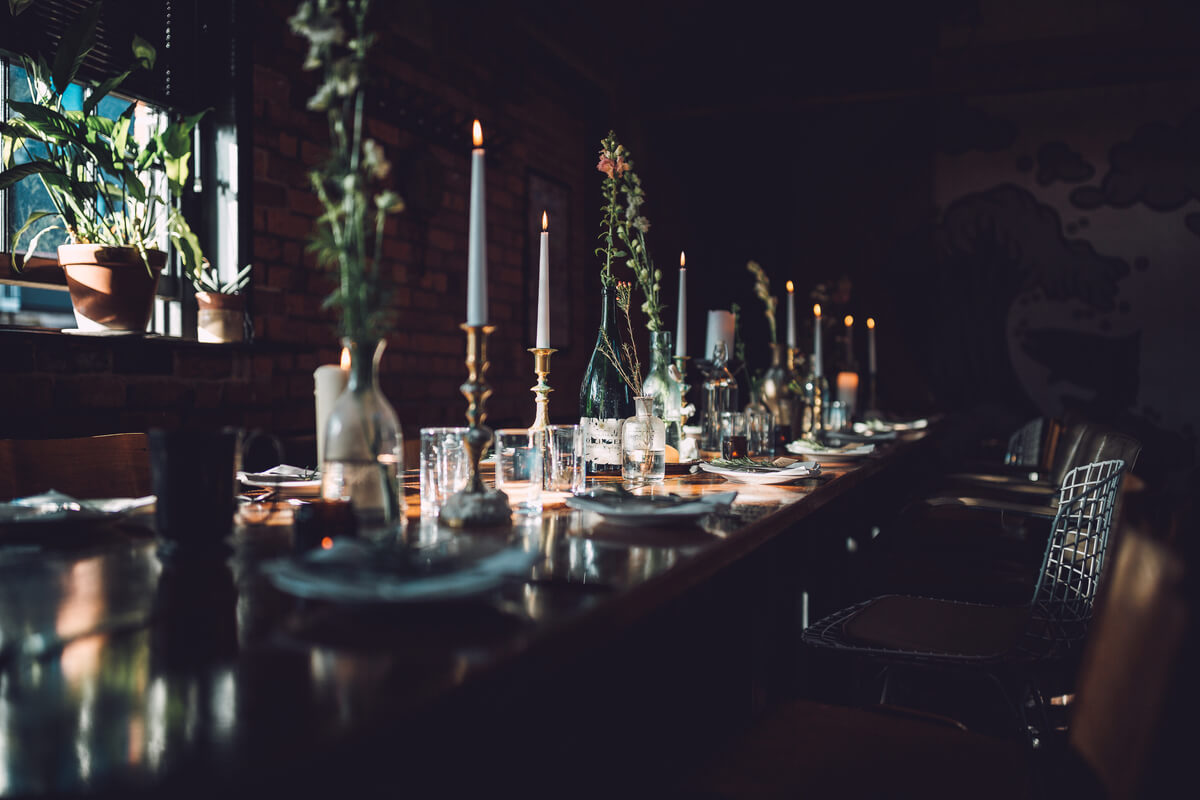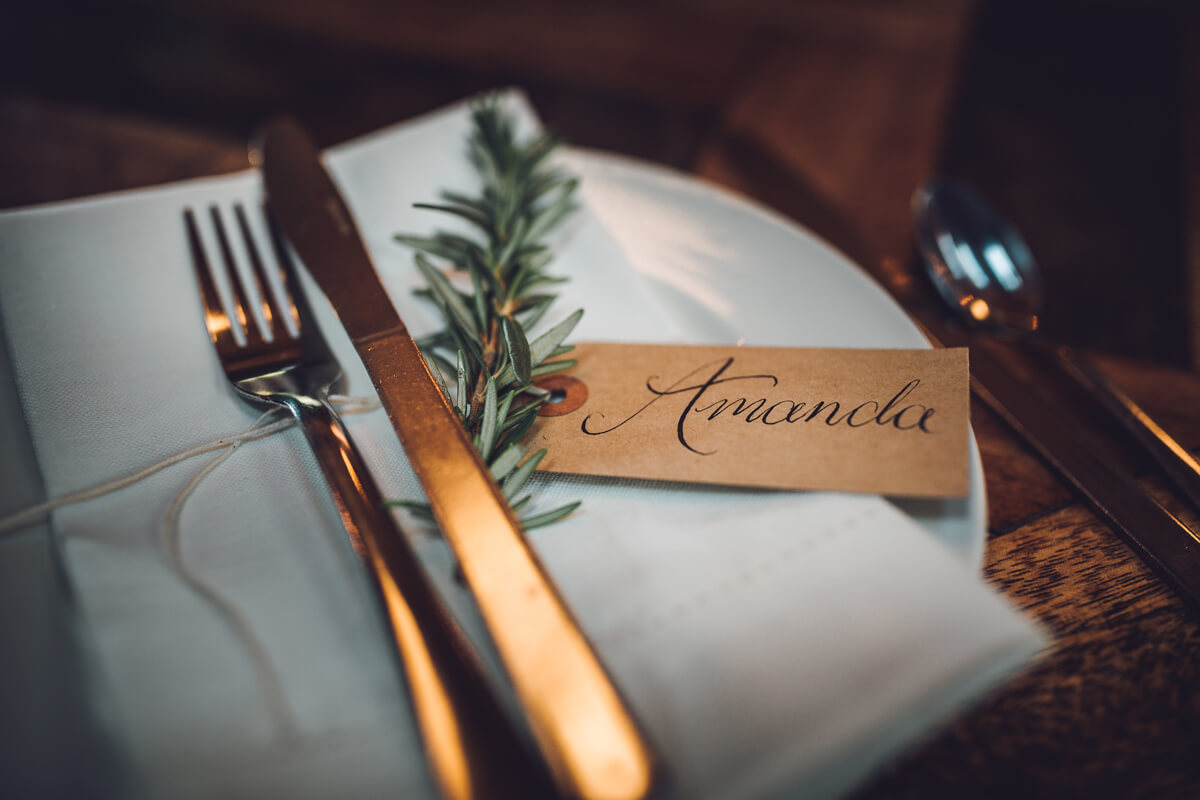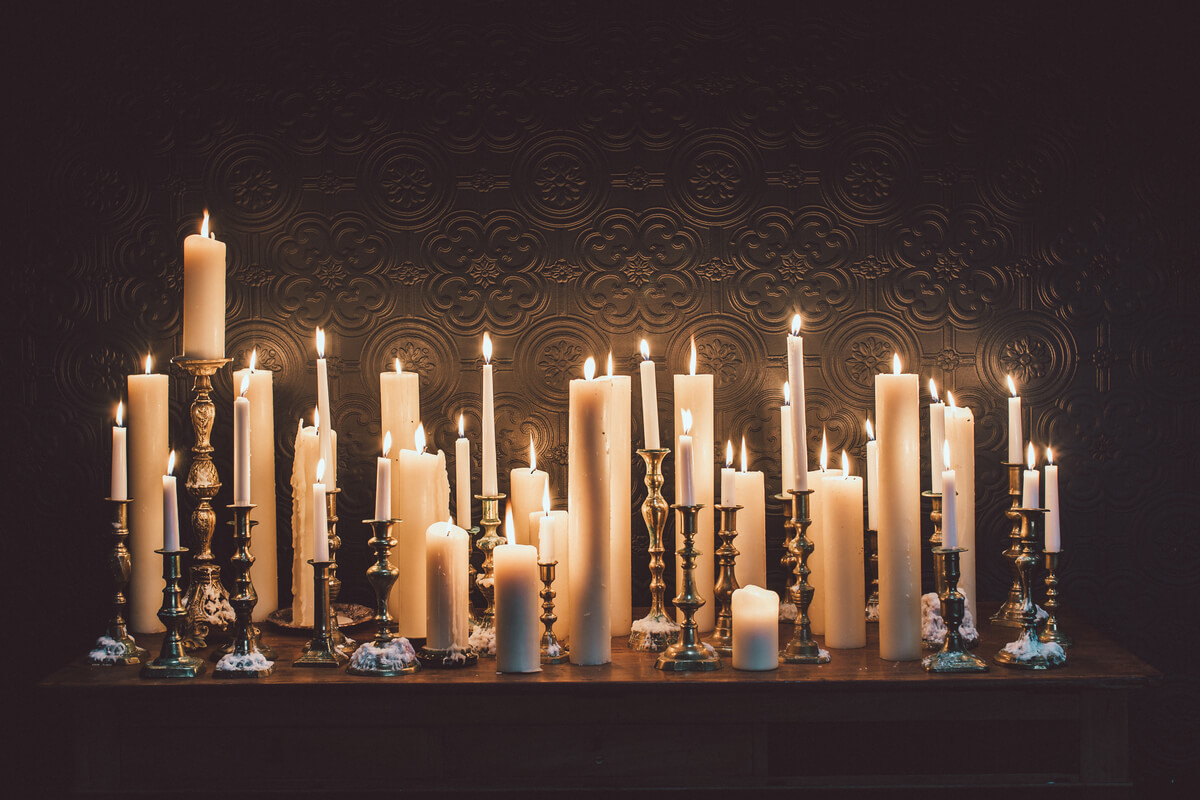 Taking care of everything

Seasonal & Local Menus
We have the privilege of working with chefs who love seasonal food changes as much as us! We only serve the freshly baked, cured and cooked, and only the local best will do.

Exclusive hire
The Chimney House is only ever booked for one event at a time. We like you to feel right at home – with your friends and family. Our House is your House – if just for one night!

Bar Service
Indulge in carefully chosen wines, ales and soft drinks to match your menu - and be sure to ask about House Punch Bowls and cocktails for arrivals, feasting and post dinner tipples!

Taxi Bookings
We work with Sheffield's leading taxi firm to safely transport our guests to their next destination. We can pre-book in advance or arrange that last minute dash to the train station – no problem!

Chin Chin!
Reception drinks sorted, the toast of the evening planned... We'll have your champers on ice and the bubbles just waiting to pop!

Consultations
Planning a party? Let us plan it for you! You choose your guests and we'll do the rest! We'll look after the detail and you can look after all the fun stuff!

Luxury Amenities
We are one of the only venues in the North to stock the iconic Aesop amenities. We have chosen Reverence Aromatique Hand Wash and Resurrection Aromatique Hand Balm to add a super dose of luxury to your day.

Venue Styling
Famous for our attention to detail and our lavish love of all things beautiful, this holds us in renowned stead for minuscule detailing as we dress the room for your event. The most beautiful curiosities and the prettiest living plants will only ever make it into The Chimney House!

Audio Visual
Relax! Plug and play! Full colour projector, screen, full audio/visual services. Superfast fibre WiFi broadband in each room. Black out or natural daylight – it's up to you! All of our lighting operates on dimmers.
Just wanted to say thank you all so much for a wonderful evening on Saturday, everyone had such a great time!

Compliments to the chef(s) the food was delicious and Liv was brilliant!
Chelsea Webster
I just wanted to say what a brilliant lunch, venue , service and food 5* plus.
Brilliant in every way please pass on all our thanks to the girls for looking after us all so well, the food was the best at one of these events ever and the first time I actually sat down and enjoyed.
So thanks to all and have a great Christmas and New Year.
Paul Molyneux
My gorgeous wife was approaching a big birthday and the family decided we should celebrate in style.
My daughter thought best to relieve me of any organisational responsibilities and instead took up with the Chimney House.
Inspired.
The Chimney House itself is in a lovely part of Kelham Island - bustling, fun and slightly trendy.
The room with low beams, bare bricked walls and long oak tables perfectly suited a long, gentle afternoon with gorgeous food and 30 wonderful, if loud, friends and family.
And what food.
The lamb was slow cooked in Persian spices and was adoringly complemented by crispy salads, aromatic vegetables and warm flat breads to die for. For those with any spare room, the deserts were just perfect. The Chimney House matched the food with outstanding wines.
An afternoon to remember forever.
Peter Gaines
The Chimney House proved to be the perfect venue for our small group of corporate guests from the USA especially given it's historical links to Sheffield's industrialised past.
A very intimate and well thought out space which encourages conversation around the table in addition to which the food was out of this World.
With the help of the small dedicated team at the Chimney House we created a memorable evening for everyone in attendance"
Thank you to the whole team - I hoped it was going to be special but it was beyond all my expectations.
Chris Taylor
We had an AMAZING night.
Everyone commented on how great the food was (the lamb especially was highly praised).
The staff were great - again many comments on how thoughtful and excellent they were.
The room worked well and is a really cool space.
Definitely a 5/5 evening and I would definitely recommend!
Fiona McKevitt
Saturday was a FANTASTIC evening thank you!
On arrival we were warmly greeted and the Champagne was already waiting in glasses for our guests. Olivia was extremely helpful in setting up the projector and music. Nothing was too much trouble.
The guests were never short of top ups.
The food was simply superb. The starters were amazing and the beef for the main course was outstanding. The desserts were fantastic and there was plenty to go around.
Everyone commented on the food and how well prepared it was and such a taste sensation!
People were saying it was one of the best meals they had ever had. Certainly up there with the best restaurants in Sheffield – personally I thought it is the best.
The evening at the Chimney House was absolutely amazing – fantastic food, very attentive and friendly staff and fabulous venue
It really is the best place in Sheffield for a Private Dining experience to beat all others.
Everyone present on Saturday are still raving about the whole experience and will be recommending the Chimney House to all their friends.
10 of of 10!
Ian Spencer
We would just like to say thank you for ensuring that our company study trip meal on Friday evening was a success. From arrival (we were running behind schedule!) to the end of the evening the serving staff gave exceptional service.
The food was amazing so credit to the chef. The private room was lovely and fitted in with our function. Both Directors, Peter Cartwright and James Pickard, were very happy with everything on the night.
Thanks again for all your help in organising a successful, fun filled evening.
Dawn - Cartwright Pickard
Just wanted to say a big thank you to all you're team for their hard work to make everything so special for us on Friday!
We had the best day!
We had so many complements about the venues and the food which only reflects on your teams hard work and your exceedingly good taste and style of course!
Katy & Dan
Thank you to Lucy and the team at the Chimney House and The Mowbray, from start to finish they were simply wonderful to work with and made planning a wedding from the opposite side of the world so much easier.
The venues themselves are absolutely stunning and the perfect backdrop for the best day of your life.
Every mouthful of food, from the fist canape right through to our booze busters at 9pm was scrumptious, I wish I could eat it all again.
The only thing that would have made our day even better, is if we could stop time and do it all over again.
Nicola & Phillip
Thanks to all of you at The Chimney House for making our day so special. Right from booking through to the day you were so helpful and answered all our questions.
The venue looked amazing and the food was out of this world - truly amazing. Everyone said so. Thankyou to every single one of you involved in making our day so special.
Mr & Mrs Brooke
We had a lovely time last night and everyone was very complimentary about the food, venue and service.
Richard Woolfall
Our son and daughter in law held their wedding at the chimney house, stunning food, venue and lovely people.
It was a perfect day and we couldn't have asked for anything more. Thank you so much to you all!
Helen - Mother of The Groom
Tom and I are so grateful that we got to have our reception at your beautiful venue.
Everything was perfect on the day and the food was amazing! Everyone seems to have really enjoyed the day too.

Cynthia & Tom
What can we say? Thank you so much for making our wedding reception totally fabulous!
Everybody raved over the food and it made a perfect venue and warm hospitality even better. We simply could not have asked for anything more and if we marry each other again, we will certainly come to you for our reception.
Thank you again for all the attention to detail, it made a sparkling difference.
Sue & Dave
It was fantastic, the food was out of this world, and the staff you had on for our wedding, so attentive but laid back and chilled also. Loved it, all the guests complimented the dishes and are wanting to come back for food!
The chimney house looked amazing as we knew it would. We had a magnificent day!
Hayley & Jake
We wanted a small, intimate wedding with our closest family and friends, so the moment we saw the Chimney House we knew if was perfect. Lucy and the team were amazing, everything just happened like magic and we were left to simply enjoy the day while they looked after every detail.
The room was beautifully decorated, the candles and flowers gorgeous, and the light and surroundings just beautiful - you simply couldn't take a bad photo! The food was perfect, and all our guests commented on how much they enjoyed it. Fabulous food served in a way that allows everyone to share and chat as they eat.
Michelle & Simon
I just wanted to say a huge thank you to you and your team, and the wonderful chefs. It is a fabulous venue and all of our guests were happy.
Sandra Manning, The Housing Forum
We had the most fantastic time at the Chimney House, the venue was perfect for a special meal - with the champagne reception downstairs followed by a plentiful meal in the spacious room upstairs.
Nothing was too much either before, during or after the event, with all dietary requirements catered for with ease. Everyone at the Chimney House made us feel so welcome and made what was already a brilliant celebration completely perfect.
Normally we're a tough bunch to please, but I've had nothing but praise from the 40 guests who attended - ranging from "amazing!" to "awesome party last night, the food was amazing" to "it was perfect, really good night" to "absolutely fantastic". Couldn't recommend (or thank) you enough.
Rosemary Kavanagh - Bank House Chambers
I just wanted to email to say thank you to you and your colleagues for organising the dinner for Saturday evening - the room looked spectacular, the food was delicious (certainly plentiful!) and we were well looked after during the evening. I hope we were not too boisterous; everyone was fairly well fatigued from an afternoon out on the peaks!
Patrick McGarry
We had an absolutely fantastic day, everything at The Chimney House worked like a dream. I could not have been happier with it all. Everybody RAVED about the food!
Helen & Ben
I just want to say thank you for all that you did. The event was a great success and we had so many compliments on the food. You took care of every intricate detail, the service was fantastic, and the place looked incredible on the night. Thank you, thank you!
Claire AMRC with Boeing
The Chimney House is a perfect venue and the decoration and attention to detail is sublime. Lucy was fabulous throughout the whole of the planning and made everything so easy. The two Hannah's looked after us so beautifully in the evening and the food was simply awesome. I know there were a team of people working hard that we didn't see that evening and we are very grateful to them all. Everyone of our family and friends said it was the best food they had had in a long long time. I still crave the yorkshire blue, honey and walnuts…. The food was tasteful, plentiful and beautifully presented. I loved the help yourself, family style laden table. Excellent idea.

Sally & Duncan
We really enjoyed the PLANT workshop - so relaxing and really got us to do something experimental and out of our comfort zone! Great food too!
Katie Knappett on PLANT
The setting of the Chimney House was beautiful! The room was filled with gorgeous autumnal blooms from Swallow and Damsons, and romantically lit with lots of antique candles. All of our guests were able to sit around one table which made it feel just like a big family feast! Every element of it was pure delight and we were able to pair it with wines chosen by ourselves. We can't thank everyone at the Chimney House enough for making our day so perfect! You gave us the most wonderful wedding day with memories that we will treasure forever!
Katie & James
We can't put into words how wonderful it was. The Chimney House was our absolute dream venue to to be able to celebrate our wedding there was so amazing.
Anna & Jamie
Thank you so much for all the effort you and your team put in to making our wedding day so special. We've been flooded with messages from our guests about how much they loved the venue, how it was organised and laid out and how friendly the staff were.
We both had the time of our lives and it was the perfect end to our wedding day! Again, thank you so much for doing such a great job with our reception - everyone went home buzzing!
Simran & Frankie
What a gorgeous way to chill out and think about nothing but plants! Thanks for the great food and venue.
Miranda Hobson on PLANT
It felt like all 50 of us were sitting around a family table sharing a meal and everyone exclaimed at how brilliant the food was. Three desserts to finish was a highlight, We did very little to decorate The Chimney House – it's filled with quirky, mid-century furniture, mural walls and exposed brickwork. We did add lots of flowers though – a wreath, concrete planters filled with blooms on the long tables and single stems dotted around.
Beth & Gerald
Just a quick note from both of us to thank you and your colleagues for making our wedding day so incredible on Saturday! We were over the moon with how everything panned out. The venue looked stunning, the food was beautiful and the hosting second to none. Simply, it was perfect!
Clare & Stephen
I just wanted to email to say thank you SO much once again for looking after us so well at our wedding in February. It turned out to be the perfect day and you guys just went so far above our expectations to make everything run so smoothly and beautifully.
Jordan Turner
Thank you to you and the staff for a wonderful evening on Saturday. The staff were really good and kept everyone well supplied- and they didn't rush us off. Everyone enjoyed the food and the location.
Joy Bermingham
Thankyou for such an amazing night. It was great all the staff were exceptional!
Kristina Macmillan
A fabulously inspiring venue, we achieved great things in your creative and grounding space. We will definitely be running more of our events here. What you have built is beautiful and you are wonderful people to have worked with.
Smart PA
I had the most perfect hen night at The Chimney House last night. The venue was like a wonderland!
Josie Harvey
Thankyou SO much for last weekend. The evening was just stunning and as perfect as could be! Harriet enjoyed herself immensely, as did all her hens! Your care and attention was outstanding and we all felt very looked after without feeling pressured. The food was delicious and guests are still talking about just how yummy it was! I will certainly be recommending The Chimney House to others, as I can see it being perfect for many different events. Thankyou Thankyou Thankyou – we couldn't have wished for anything more magical!
Charlotte Winstanley
You made my birthday celebration so very special and I can't thank you all enough. The dining room looked absolutely amazing and we were all blown away by the ambience you created. I loved the flowers and the candles and how the table was presented, it was just perfect.
The food was, to say the least, truly scrumptious, what a banquet… you managed to include all of my favourite things. That sounds very Julie Andrews! Anyway I can't recommend you enough… absolutely brilliant night and one to remember.
Joan Thomas
Just to say thank you so much for doing such a fabulous job in hosting our event on Monday night "The Thank You Dinner for the Man of Steel Supporters". Compliments from our guests were flowing before we left the building and your service, food, décor and style were fantastic. One guest said that no other venue in Sheffield could compete! Thank you very much.
Sara Ludlam, Lupton Fawcett Denison Till
The Chimney House was the perfect venue for getting all our family together for my mum's surprise retirement dinner. From the moment we first visited, we just knew that no where else would compare. Everyone fell in love with the venue which was truly special and unique. The service, the food and the beautiful decorations were all outstanding. We didn't have to worry about anything except to turn up and enjoy ourselves. We can't praise it or recommend it enough because it really was just the most perfect evening.
Sarah Moga
Read more...
3 rooms · 1 house
1. The Meeting Room
The Main room in the House, the jewel in the crown. Hosting daily meetings, training, away days, conferences and events we're proud to welcome up to 50 guests by day to meet, gather, innovate, debate. By night we are a Private Dining Room, seeing daytime meetings through to candlelight suppers and corporate dinners and beautiful weddings for up to 50.
2. The Living Room
A bright airy space, stacked full of green living plants, log burning stove, fireside arm chairs and views out on to Kelham's idyllic waterways. For smaller meetings of up to 10 guests, or to include as a breakout space for larger meetings. Interconnecting to The Meeting Room or completely private.
3. The Front Room
A ground floor room just a step away from the beautiful Mill Race. Great for meeting, greeting and small reception drinks. Use as an additional breakout space to the main Meeting Room or as a second breakout space to The Living Room. Only available for hire when booked with The Meeting Room or The Living Room.
The Mowbray
The Mowbray is the sister venue to The Chimney House and is a popular private events space for 15 - 200+ guests. An affordable daily conference and meeting space and a unique Sheffield wedding venue housed in an iconic building restored from 1889. Our aim is to inspire you with hospitality, great food, drink, architecture and design for all of your daily meetings, private dining and life celebrations.

A short walk alongside the waterways of the River Don connects The Mowbray in Neepsend and The Chimney House in Kelham Island.
Visit The Mowbray
Afternoons at The Chimney House
Afternoons at The Chimney House Perched on the historic waterways of Kelham Island Sheffield, The Chimney House is the location for joyous...
Read more
Make an Enquiry
We are very happy to arrange viewings, to talk about prices and offering to suit your event. Please fill out the form below or call us on The Chimney House Hotline on 0114 276 7885.