SIGN UP FOR STORIES
We would like to invite you to sign up to receive sporadic emails from us about House events, news, special offers, products and services from The Chimney House.
x
Welcome to a New Year!
We're planning for the future and making the most of the present!

We're currently open for business meetings and are also planning THE most beautiful Weddings & Parties, and delicious Private Dining celebrations imaginable!

We're also booking for the remaining rare dates in 2021 and business as usual for 2022 & 2023
Find Out More
x
COVID-19. Our Current Status at The Chimney House and The Mowbray
Posted 20th March, 2020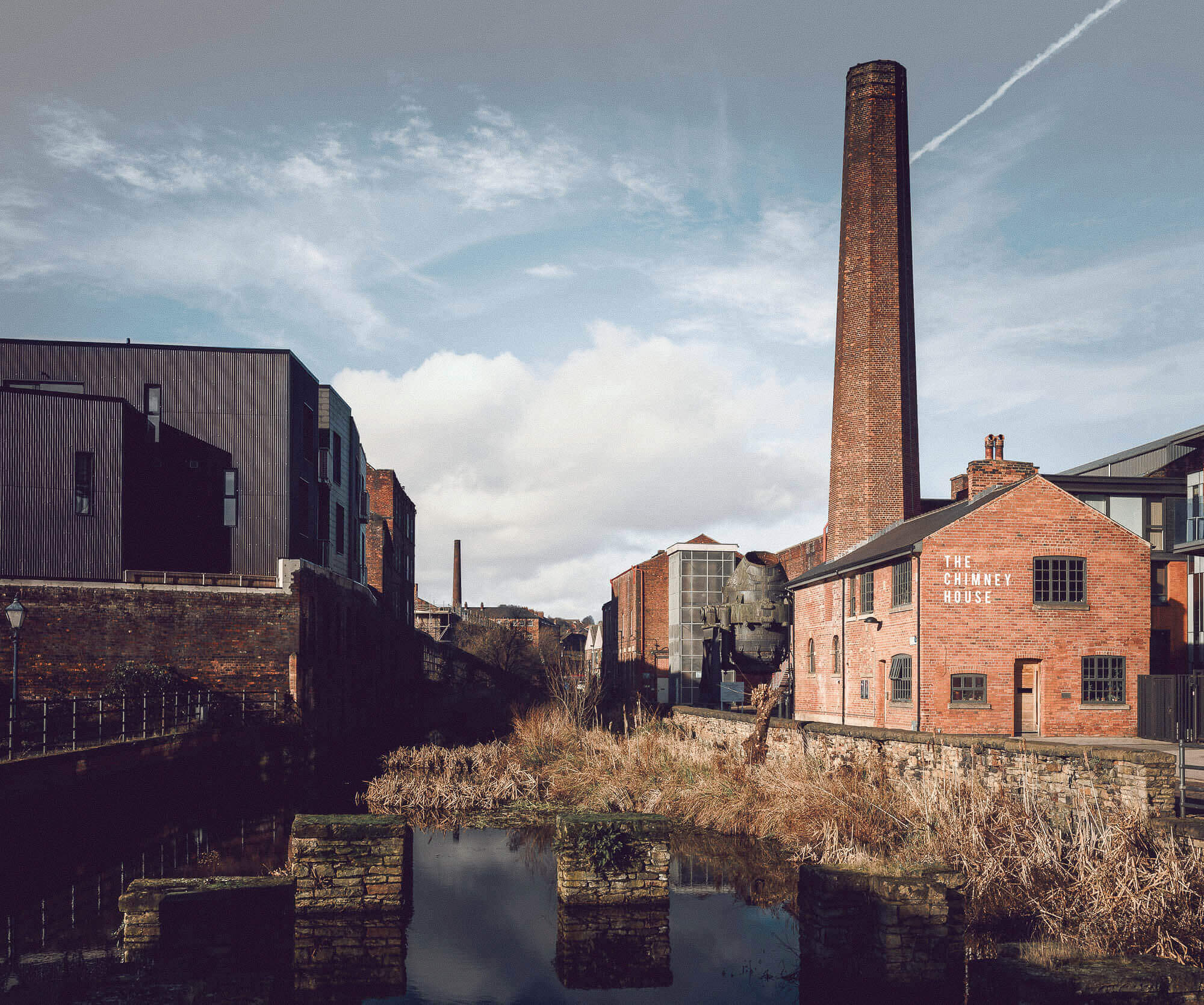 The Latest Update (26/11/20)
We're taking each day as it comes, planning and reacting positively and with optimism that we will - one day soon - be able to open our doors at The Chimney House & The Mowbray for beautiful events and happenings! For now - we're busy with a whole host of Takeaways, Feasting with The Mowbray at Home and of course our new online Christmas Shop!
The Christmas Shop - The Christmas Day, Boxing Day & NYE Feasts
The Mowbray Shop - Gift & Goodies Collections in December
Takeaways & The Mowbray at Home
For When We can Open Under Tier Guidance
Respecting Our Team & Social Distancing
Social distancing has been put in place for the wellbeing and care for our customers and our team. We have not made these rules, these are government enforced.
We should not be put in a position where we need to enforce social distancing - this should be a normal way of socialising at a distance - that everyone should be familiar with.
It is our policy for each private or public event we host that a member of our team will bring your attention to the set of rules around social distancing on each table and to talk you through these. There is nothing new on here - it is simply following the government instructions on social distancing and interactions.
We feel by explaining the rules on social distancing - that both us as a venue - and you as customers need to abide by - in order for small events to happen is clear and fair and there should be no confusion about arrivals, moving around the venues and departures.
This should mean there is no mingling, no clusters of guests and no resistance towards our team when we approach guests clearly disregarding the rules around social distancing - to suggest that they should take a seat back at their table or to take care when moving about including departures.
We should not be in a position where our team need to remind guests of the nationwide, government issued policy around social distancing that has been in place for months.
Please, if you are attending an event at The Mowbray or The Chimney House - be aware of the rules around social distancing and respect them and the team that work incredibly hard to deliver your food and drink to you in a safe and relaxed environment.
If this does not happen - the responsibility lies with the event booker and we will simply end the event.
The event booker will already be aware of this - and will have already signed a document agreeing to this. We also suggest that this page be forwarded onto each guest that has been invited so there are no surprises about how we are allowed to open and host events.
This is to allow our small business to be able to continue to open for Covid secure events - which means we can present a positive, safe event - where everyone is on the same page and we can do what we do - host beautiful events - and you as guests can enjoy the environment, the food and drink and let us look after you.
The Mowbray & The Chimney House Covid-19 Charter
The information below summarises what we are doing to minimise the spread of Coronavirus at The Mowbray and The Chimney House and what we ask our customers to do to keep themselves, others and our staff safe. We are taking the below steps incredibly seriously and we ask that you do too.
We have performed a risk assessment, identifying the hazards related to Covid-19 and implemented a number of new controls and measures to keep our staff & customers safe.
Please be patient - we are adapting to this 'new normal' and keeping our guests and staff safe is super important to us!
In brief - Our Covid-19 measures are:
Increased cleaning and sanitising of hand contact areas
Increased airflow & ventilation
Controlled queuing for toilets
Limited numbers in the toilets and any one time
Distanced seating in the dining hall
All customers and staff are asked not to come to the venue if they have any symptoms of coronavirus, and have not been cleared by testing.
We have installed hand sanitiser stations around our venue
Staff have been trained regarding cleaning, hygiene and service procedures
What we are asking of our guests:
Before you come to the venue...
You must let us know of you or anyone in your party have symptoms of Covid-19 before attending any event at The Mowbray or Chimney House
The booker for your party should have provided us with the names & contact details of all guests, in compliance with 'Track & Trace'
If you travelled on public transport or taxi please wear an appropriate face covering in line with government advice
There may be a short queue to enter the building, please maintain social distancing while waiting patiently to be seated.
Please sanitise your hands on arrival using the alcohol gel provided
Please maintain social distancing wherever possible; 2 metres if you can, and a minimum of 1 metre. Please give our staff as much space as possible, and do not make physical contact with them.
If you need to cough or sneeze, please cover your mouth and nose with a tissue, or do so into your sleeve.
Please stay at your designated table, so that we can avoid clusters of people around the venue.
Try to minimise touching surfaces/objects unnecessarily and use the provided hand sanitiser gel.
If you need to use the toilets please follow the marked areas for queuing. Please sanitise your hands using the alcohol gel provided before & after visiting the toilet, as well as washing your hands whilst in the bathroom. Please follow the instructions for leaving the bathroom via the signs in place.
General Housekeeping
In addition to our usual high cleaning standard we follow the below procedures:
All cleaning staff will be required to wear a face mask and gloves at all times while cleaning the venues and the bathrooms. They will be changed in the event of cross contamination with each room at each point and hands are washed frequently.
Equipment is sanitised at the start and end of each shift
In accordance with our standard procedures all doors and windows are opened during cleaning to ensure adequate ventilation.
Cleaning is done in a clockwise movement around the room to avoid retouching any surfaces.
Disinfectant is sprayed on all surfaces, including items like laptops, door handles, light switches, toilet flush buttons, taps. Disinfectant sits for the recommended period to ensure it has time to kill any bacteria.
All hard surfaces in the room are dusted and wiped with sanitiser.
Our team will remove Personal Protective Equipment before exit which will be disposed of properly to avoid cross-contamination by placing it into a specific and identified waste bag. Tied tightly and set to one side in a separate bin provided to be stored for 72 hours before collection.
Thank you for all your support, and if you have any further questions please do not hesitate to contact us.
Current Covid-19 Related Information
Current Bookings
We are in touch and continue to be so with everyone who has a booking with us in the next couple of months and are working together to postpone pre booked events during this initial period.
As we know more about the situation in the coming months - we'll be in touch (if not already) with those bookings to make a plan if necessary. Our team are working around the clock to proactively find helpful solutions and to ease the way.
Future Dates & Bookings
We are booking up fast for all dates in terms of weddings, private dining and parties - we're finding people are keen to put their future plans in place and to have something great to look forward to at The Mowbray and The Chimney House - now more than ever!
We're also seeing our amazing business community - where they can - continue to book meetings and conferencing with us from the start of Summer onwards.
Plus - because we have transferred the majority of our booked dates for the short term into later on this year or into 2021- some of our dates are limited. If you'd like to speak to us about a date - then just let us know ASAP.
Our Head Office is Open!
We are working remotely which means our HQ is very much open for business Monday-Friday 9am-5pm in terms of enquiries, future bookings and phone/facetime appointments and consultations.
Some of our team have been furloughed so will not be able to get back to you during this time.
How To Get In Touch
As we are all working remotely - the main office phone will be paused for a while - and we'll be on email only.
If you're not already in an email conversation with us - please contact us directly on events@themowbray.co.uk and events@thechimneyhouse.com with any questions regarding either venue.
Book a Viewing / Phone Call / Facetime Appointment
We have started arranging viewings at both venues - if you'd like to arrange a time drop us a line to events@thechimneyhouse.com
We would love to arrange an appointment by phone call appointment / facetime if you'd rather -and we can run over everything on the phone - with an email lookbook for image prompts.
But a great place to start is via our Gallery and our Testimonials pages for a flavour of The Mowbray and The Chimney House.
These appointments can be used to chat all things weddings, private dining and of course our daily meetings and conferences for future dates.
See You Soon!
We can't wait to open our doors again at both The Mowbray and The Chimney House as soon as we possibly can to keep bringing you beauty in creativity for our style of events and incredible food from The Mowbray Kitchen for wonderful dining experiences and Weddings.
For now - we wish you, your families and friends good health and safe passage over the coming months - we're thinking of you all!
Keep in touch and take good care
The Mowbray Team & The Chimney House Team X
Make an Enquiry
We are very happy to arrange viewings, to talk about prices and offering to suit your event. Please fill out the form below or call us on The Chimney House Hotline on 0114 276 7885.