SIGN UP FOR STORIES
We would like to invite you to sign up to receive sporadic emails from us about House events, news, special offers, products and services from The Chimney House.
x
Hello From The Chimney House
We're looking forward to welcoming you into The Chimney House this year!

Booking are open and well and truly underway for Wedding Feasts, Wedding Ceremonies, Private Dining, Celebrations and daily Meetings, Training Sessions & Away Days for 2023/24
Find Out More
x
Corporate Dining For Those In The Know
All week long we host private corporate suppers and lavish business lunches for those in the know. Around our antique tables we host leaders, innovators, senators, members of parliament, global brand names, sporting heroes, celebrities, VIPs, international and national guests and of course our local Sheffield business community.

We also host some of the World's leading pharmaceutical companies and some of the most innovative medical pioneers showcasing cutting edge technological developments.

The Chimney House is designed to be completely private. Your business stays privately confidential within the tranquil surrounds and closed doors of The Private Dining Room. We also have two other rooms available to hire. The Living Room, perfect for drinks receptions and pre-dinner nibbles and The Front Room for registrations and welcomes.
You'll find us high beamed, candle-lit and atmospheric. Plenty of table space, multiple power sources, hidden screen, wireless projector, state of the art audio system and full building high speed wi-fi.

We are nationally famous for our feasting style of dining. Super social food from the seven hills of Sheffield. Our chefs create, bake and make from their allotments and local suppliers, making sure food is tip top Sheffield tasty, plentiful and impressive.

Dine with 20 or up to 50 friends, colleagues and acquaintances amongst our immaculate styling and miniature attention to detail. Let us help you with top wine recommendations to complete the circle.

If you need to host more guests - we can help! The Mowbray is our sister venue just down the road and can host between 15 and 200 guests. Take a look!
Enquire Now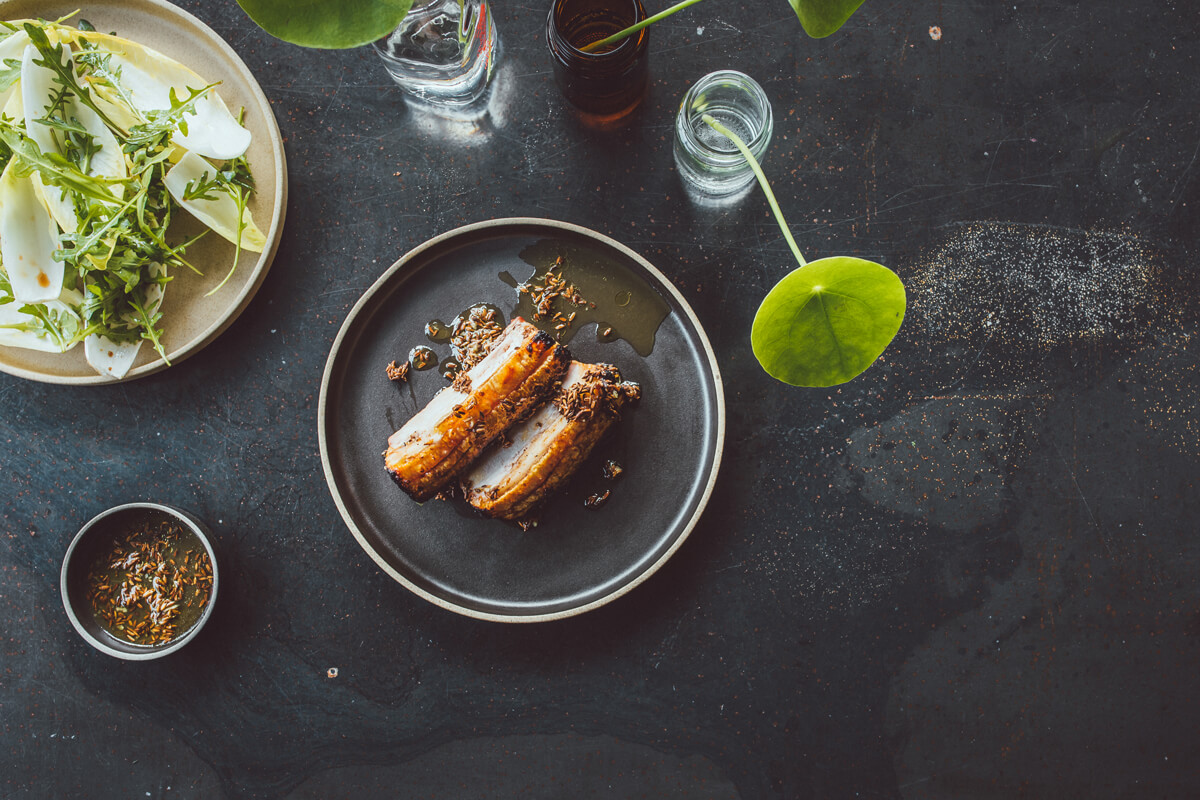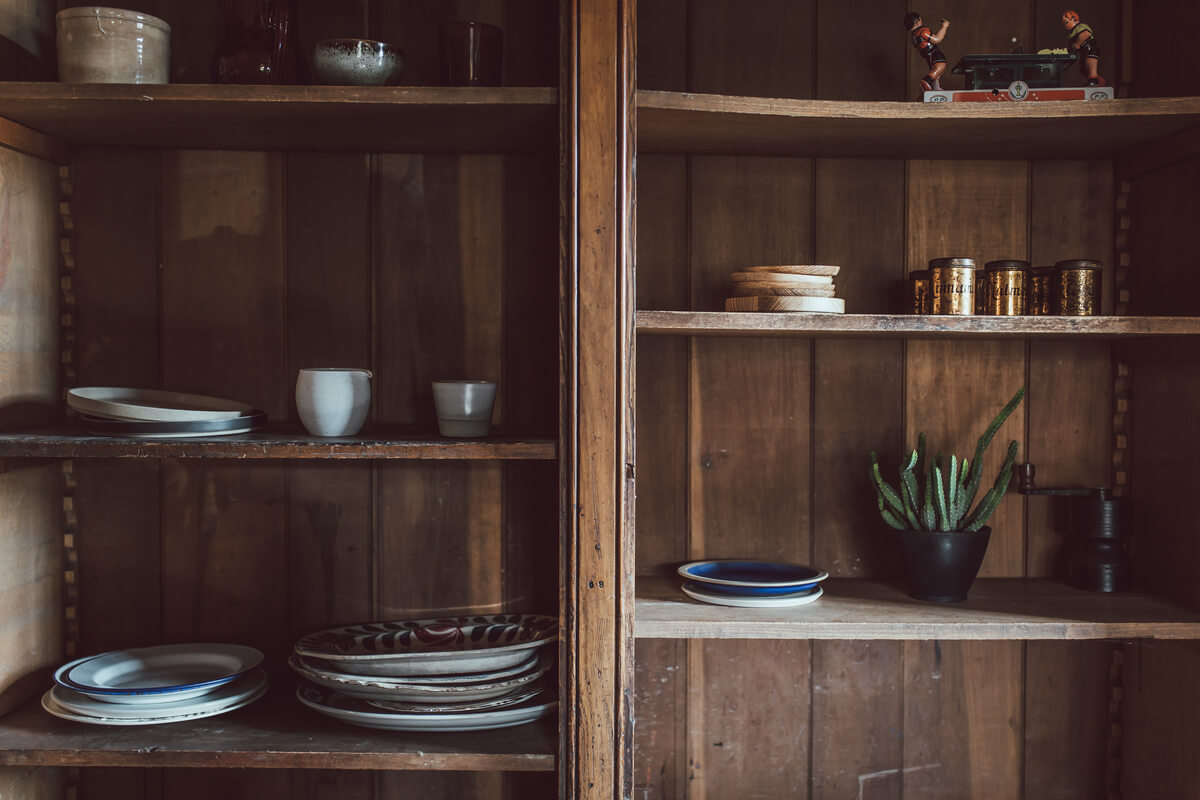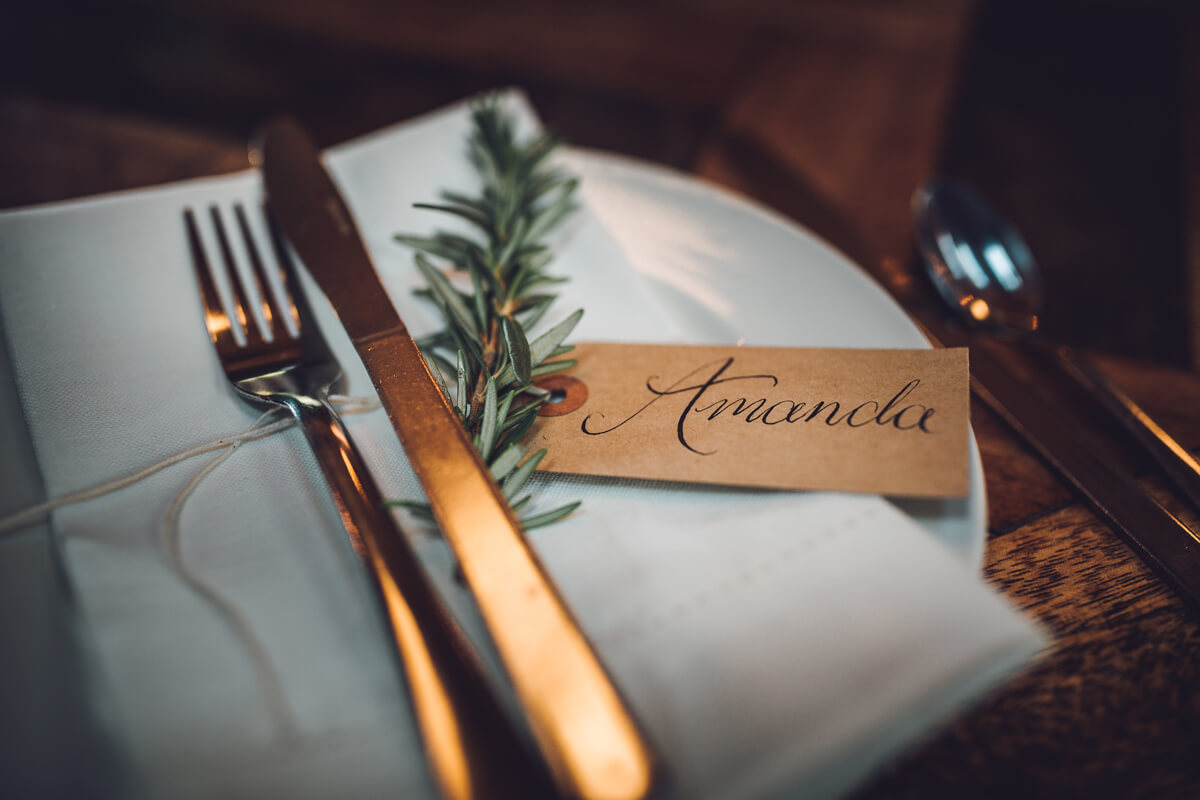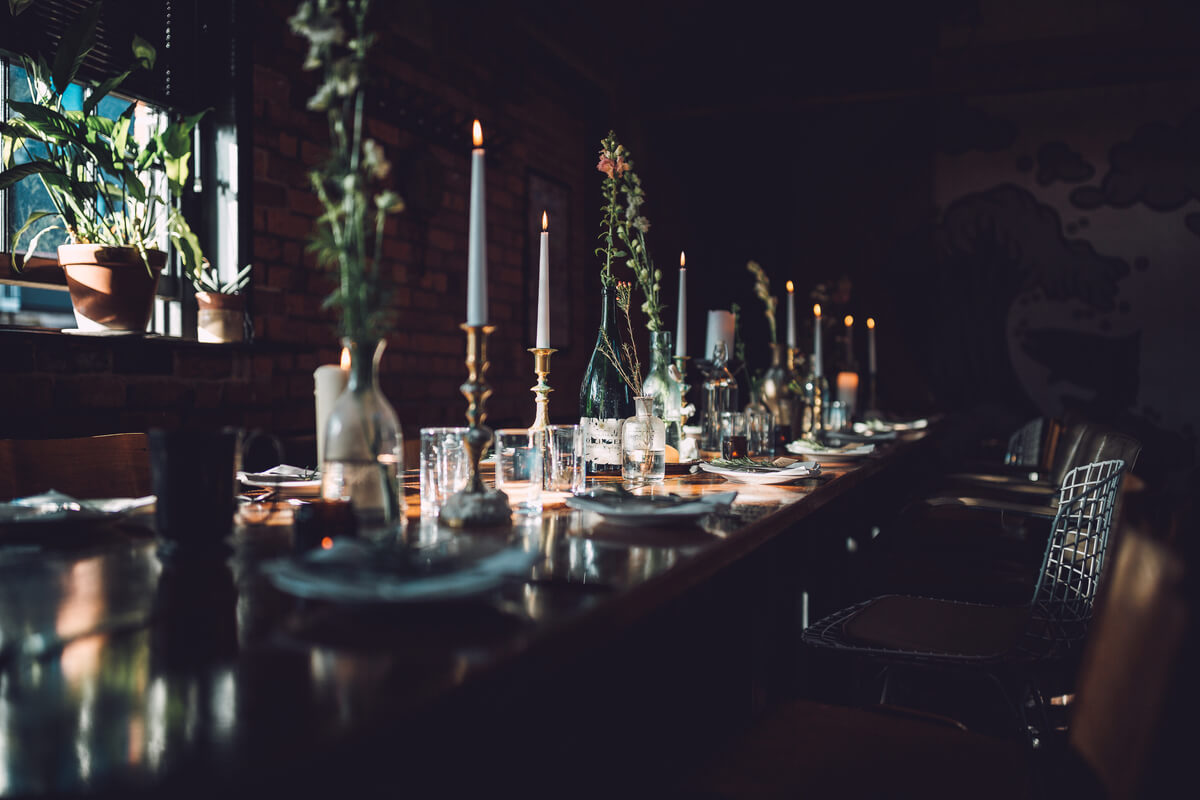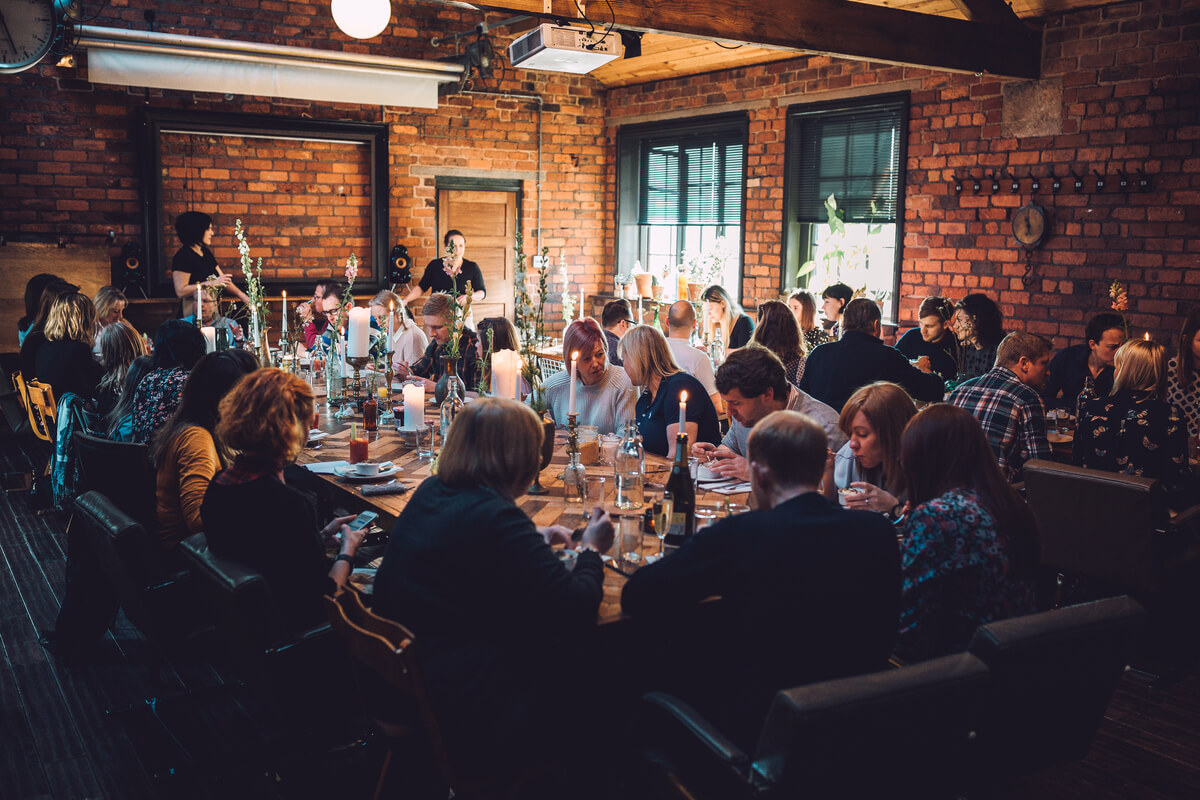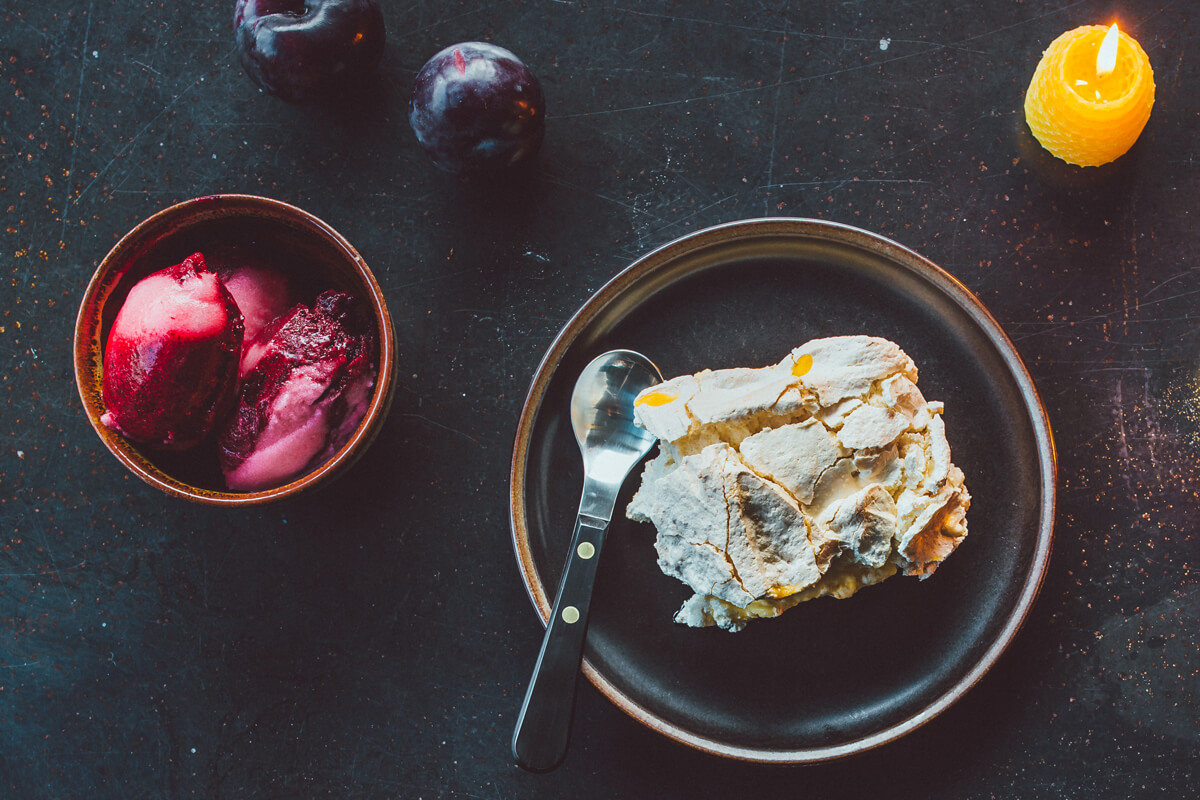 Taking care of everything

Seasonal & Local Menus
We have the privilege of working with chefs who love seasonal food changes as much as us! We only serve the freshly baked, cured and cooked, and only the local best will do.

Exclusive hire
The Chimney House is only ever booked for one event at a time. We like you to feel right at home – with your friends and family. Our House is your House – if just for one night!

Tipples
Arrange your favourite wines, ales and soft drinks for delivery before your event and we'll chill, serve and serve some more! We can recommend local boutique suppliers, and wine to match your menu.

Taxi Bookings
We work with Sheffield's leading taxi firm to safely transport our guests to their next destination. We can pre-book in advance or arrange that last minute dash to the train station – no problem!

Chin Chin!
Reception drinks sorted, the toast of the evening planned... We'll have your champers on ice and the bubbles just waiting to pop!

Consultations
Planning a party? Let us plan it for you! You choose your guests and we'll do the rest! We'll look after the detail and you can look after all the fun stuff!

Luxury Amenities
We are one of the only venues in the North to stock the iconic Aesop amenities. We have chosen Reverence Aromatique Hand Wash and Resurrection Aromatique Hand Balm to add a super dose of luxury to your day.

Venue Styling
Famous for our attention to detail and our lavish love of all things beautiful, this holds us in renowned stead for minuscule detailing as we dress the room for your event. The most beautiful curiosities and the prettiest living plants will only ever make it into The Chimney House!

Audio Visual
Relax! Plug and play! Full colour projector, screen, full audio/visual services. Superfast fibre WiFi broadband in each room. Black out or natural daylight – it's up to you! All of our lighting operates on dimmers.
Just wanted to say thank you all so much for a wonderful evening on Saturday, everyone had such a great time!

Compliments to the chef(s) the food was delicious and Liv was brilliant!
Chelsea Webster
I just wanted to say what a brilliant lunch, venue , service and food 5* plus.
Brilliant in every way please pass on all our thanks to the girls for looking after us all so well, the food was the best at one of these events ever and the first time I actually sat down and enjoyed.
So thanks to all and have a great Christmas and New Year.
Paul Molyneux
Last week we held our fourth corporate do at the Chimney House.
Once again, a great success with people travelling from all over the country to attend.
It is an excellent space for a relaxed client meeting, and the food is always superb - we have already booked our next event in April.
Philip Dickinson
The Chimney House proved to be the perfect venue for our small group of corporate guests from the USA especially given it's historical links to Sheffield's industrialised past.
A very intimate and well thought out space which encourages conversation around the table in addition to which the food was out of this World.
With the help of the small dedicated team at the Chimney House we created a memorable evening for everyone in attendance"
Thank you to the whole team - I hoped it was going to be special but it was beyond all my expectations.
Chris Taylor
We would just like to say thank you for ensuring that our company study trip meal on Friday evening was a success. From arrival (we were running behind schedule!) to the end of the evening the serving staff gave exceptional service.
The food was amazing so credit to the chef. The private room was lovely and fitted in with our function. Both Directors, Peter Cartwright and James Pickard, were very happy with everything on the night.
Thanks again for all your help in organising a successful, fun filled evening.
Dawn - Cartwright Pickard
I just wanted to say a huge thank you to you and your team, and the wonderful chefs. It is a fabulous venue and all of our guests were happy.
Sandra Manning, The Housing Forum
We had the most fantastic time at the Chimney House, the venue was perfect for a special meal - with the champagne reception downstairs followed by a plentiful meal in the spacious room upstairs.
Nothing was too much either before, during or after the event, with all dietary requirements catered for with ease. Everyone at the Chimney House made us feel so welcome and made what was already a brilliant celebration completely perfect.
Normally we're a tough bunch to please, but I've had nothing but praise from the 40 guests who attended - ranging from "amazing!" to "awesome party last night, the food was amazing" to "it was perfect, really good night" to "absolutely fantastic". Couldn't recommend (or thank) you enough.
Rosemary Kavanagh - Bank House Chambers
I just want to say thank you for all that you did. The event was a great success and we had so many compliments on the food. You took care of every intricate detail, the service was fantastic, and the place looked incredible on the night. Thank you, thank you!
Claire AMRC with Boeing
Thanks again for the hosting us yesterday. Everyone really liked the meeting space and thought it was so much nicer than our usual blank walls! We never have CPD days in Sheffield as a company and I think you have given us reason to have more CPD days in Sheffield now!
Luke Gupta, EIS 2 WIN
We can't put into words how wonderful it was. The Chimney House was our absolute dream venue to to be able to celebrate our wedding there was so amazing.
Anna & Jamie
After using the Chimney House to host an inaugural "thought leadership" discussion and dinner earlier this year, we retuned for our second event in November to consider the issues and challenges facing pension scheme members with senior representatives of some of Europe's largest pension schemes. The combination of the venue, service and style of dining meant the evening was a great success and discussions continued the whole evening – the venue works incredibly well for this style of event and I would not hesitate to recommend it for anyone wanting to host an informal, but very professional, gathering.


Philip, Cosan Consulting
Thank you to you and the staff for a wonderful evening on Saturday. The staff were really good and kept everyone well supplied- and they didn't rush us off. Everyone enjoyed the food and the location.
Joy Bermingham
I cannot recommend The Chimney House enough. If you are looking for first-class service and five star food set in a unique and interesting environment then this venue is perfect. We had two business dinners at The Chimney House and both went without a hitch and we had endless compliments from our guests about the service, food and amazing venue. Kirstin and the team were excellent and nothing was too much trouble. What a brilliant experience!
Tamarin Adshead, High Value Manufacturing Catapult
I hired out the Chimney House for an Education Programme and the staff were fantastic. They helped sort out an evening and meal that would work with our programme agenda and took our inputs on board to create a great flow to the evening. Everything ran smoothly with minimal input from us, so I was able to relax a bit instead of running around making sure everything was OK. The staff were attentive and welcoming. I'll be using them again for future events in Sheffield.
Boston Scientific Pharmaceuticals
Insight had a fantastic celebration meal at The Chimney house. The Chimney House team were fantastic to deal with, making the whole process a breeze and made the evening even more enjoyable. Then to top it off, the room was beautifully set out and the food was excellent. It all made for an extremely relaxed and fantastic celebration.
Christian Sait, Insight
Thank so much for helping me to organise our AMRC with Boeing Board dinner. The Chimney House looked stunning with all the candles and flowers on the tables. The staff were all very welcoming, the wine was all at the correct temperature and the food was superb. It was faultless. Both our staff and our Board members had a fabulous evening and we will definitely be back for future dinners. I can highly recommend The Chimney House as a great venue for both business and personal events.
Christine Ridgway, AMRC
Just to say thank you so much for doing such a fabulous job in hosting our event on Monday night "The Thank You Dinner for the Man of Steel Supporters". Compliments from our guests were flowing before we left the building and your service, food, décor and style were fantastic. One guest said that no other venue in Sheffield could compete! Thank you very much.
Sara Ludlam, Lupton Fawcett Denison Till
The Chimney House is a fantastic venue for a private dining experience, we had an intimate lunch with 20 guests, in an amazing setting. The staff were helpful in the organisation and set up of the event, were attentive to our needs throughout, and knowledgeable in the organisation of these types of events! We will definitely be using the Chimney House in the future.
Richard Pinder, DLA Piper
We had such a wonderful evening. We received so much positive feedback about the location, the venue, the food and the general feel of the evening. Your team really were amazing. Some partners even used the words "outstanding" which really is a testament to your team. I will most definitely be recommending The Chimney House to others and look forward to when I am next organising an event. I'm very happy to tell the world about the great evening we had. Thanks for all your help with the organisation.
Nicki Ridgway, TEKS France
Everything was perfect! It was a lovely venue, beautiful food, and a gorgeous atmosphere. From distinguished professors to diplomats, all of our guests had a wonderful time and are still raving about the evening. The planning process was swift and professional, too. From start to finish, Kirstin and her team at the Chimney House did a fantastic job. I will be back and have encouraged friends and colleagues to book for future events.
Genevieve, University of Sheffield
Read more...
3 rooms · 1 house
1. The Meeting Room
The Main room in the House, the jewel in the crown. Hosting daily meetings, training, away days, conferences and events we're proud to welcome up to 50 guests by day to meet, gather, innovate, debate. By night we are a Private Dining Room, seeing daytime meetings through to candlelight suppers and corporate dinners and beautiful weddings for up to 50.
2. The Living Room
A bright airy space, stacked full of green living plants, log burning stove, fireside arm chairs and views out on to Kelham's idyllic waterways. For smaller meetings of up to 10 guests, or to include as a breakout space for larger meetings. Interconnecting to The Meeting Room or completely private.
3. The Front Room
A ground floor room just a step away from the beautiful Mill Race. Great for meeting, greeting and small reception drinks. Use as an additional breakout space to the main Meeting Room or as a second breakout space to The Living Room. Only available for hire when booked with The Meeting Room or The Living Room.
Afternoons at The Chimney House
Afternoons at The Chimney House Perched on the historic waterways of Kelham Island Sheffield, The Chimney House is the location for joyous...
Read more
Make an Enquiry
We are very happy to arrange viewings, to talk about prices and offering to suit your event. Please fill out the form below or call us on The Chimney House Hotline on 0114 276 7885.