SIGN UP FOR STORIES
We would like to invite you to sign up to receive sporadic emails from us about House events, news, special offers, products and services from The Chimney House.
x
Hello From The Chimney House
We're looking forward to welcoming you into The Chimney House this year!

Booking are open and well and truly underway for Wedding Feasts, Wedding Ceremonies, Private Dining, Celebrations and daily Meetings, Training Sessions & Away Days for 2023/24
Find Out More
x
Breakfast at The Mowbray. Free Event
25/07/18 - 07:30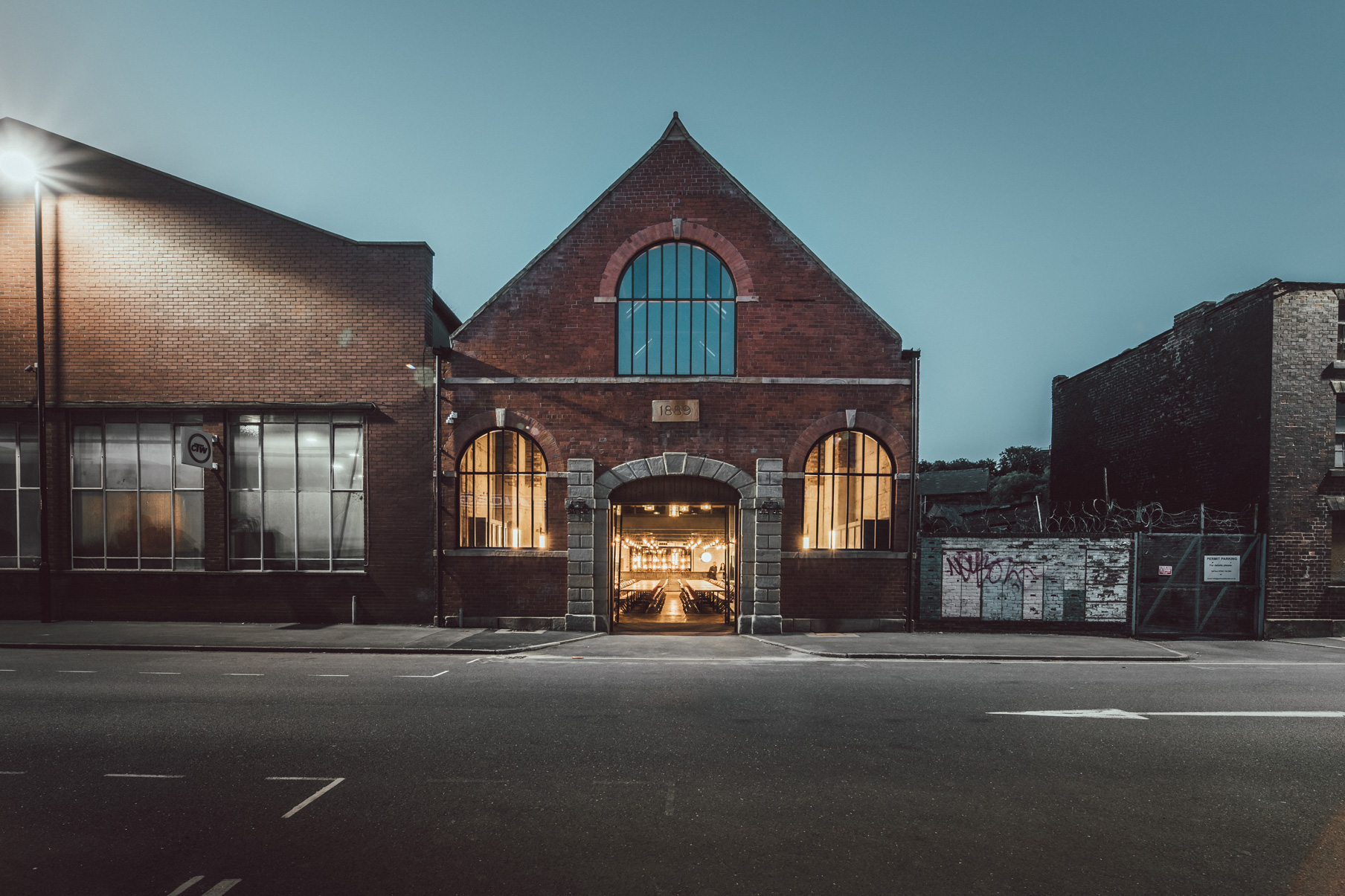 Join us for Breakfast at The Mowbray, 118 Mowbray Street on Wednesday 25th July 2018 from 7.30am - 9.30am.
Meetings and events folk, movers, shakers, creators, thinkers, innovators, do-ers, makers et al! We'd love to show you around The Mowbray! We're Sheffield's brand new state of the art conference and meeting space for your daily meetings, away days, conferences, training sessions and more!
Come and meet the team, have a bite of breakfast straight from The Kitchen and an excellent cup of coffee to start the day The Mowbray way!
There is free street parking on both Mowbray Street, Harvest Lane, Burton Road and Neepsend Lane at that time in the morning.
Please register HERE
We will be in touch to confirm your attendance via email.

THE MOWBRAY

Pioneering Conference Venue Opens in Sheffield With Creativity at the Head and Heart
A complete overhaul on a building in Sheffield's Neepsend area has opened as a new business space, The Mowbray. Located on 118 Mowbray Street the building was originally a steel and iron merchants built in 1889. After a 3 year intensive restoration period the building has had a dramatic transformation into a state of the art 180 capacity conference and meeting space plus an eight metre bar and commercial kitchen over the ground floor space with a herbarium and roof garden on the first floor.
A new concept for professionals seeking inspiration from their conference and events space has seen design and function take centre stage. The Mowbray is family owned, operated and built on the foundations of experience, creativity and hospitality from almost a decade of owning and running the award winning The Chimney House on Kelham Island.
Multi-award winning Sheffield design studio 93ft, who have recently scooped a National RIBA award and an International FRAME award for their work on Sheffield workspace Jaywing have masterminded the interior architecture and design. 93ft have designed three clearly defined separate spaces and worked an architect's dream into the scheme by constructing their own studio HQ suspended above part of the events space in a dynamic two level glass pyramid in a private capsule, morphing around the structure of the original buildings. 93ft have worked to join two buildings into one and have not only designed The Mowbray from their studio but have made architectural lighting, furniture and structures for The Mowbray from their workshop on Kelham Island and have used an entirely Sheffield based workforce to complete the project.
Designed to impress with features such as a eight foot wide custom built chandelier made entirely from reclaimed antique glass bricks, made on Kelham Island and hanging in the triple height roof space, oversized original sliding factory doors and the eight metre slate and brass bar means you are guaranteed a grand entrance and beyond - and the level of attention to detail and luxury elements continues throughout.
Sally Clark comments "our translation of luxury is one that favours space to move and stretch out, masses of natural light thanks to three original arched windows, bespoke and custom made furniture made from honest and tactile materials which is both flexible and adaptable to our guests needs, chairs which have been restored from the 1940's which are aesthetically beautiful yet comfortable and practical and of course tiny yet important touches - cutlery made by W.Wright - whose workshop is opposite our building and the finishing details such as a bespoke scent which has been curated by Sheffield artisan Essence and Alchemy. Our ethos is to take care of every detail and bring both design and the essence of great Sheffield hospitality into everyday events at The Mowbray."
Sheffield influence can also be seen from a technology angle as a state of the art sound system, built by hand by Kelham Island company FTF Sound has been installed and every effort has been made to future proof and lead with progression when it comes to technology - with wire-free and speed at forefront for connectivity and performance.
Locality, creativity and thought also flows from the kitchen - which is headed up by husband and wife team Emma and Matt Tophill-Reed who are passionately proud to be supporting local, buying seasonal and baking fresh daily. The Kitchen interconnects into the main space or can be completely private allowing guests to be as involved in day to day kitchen life as they'd like to be.
The roof garden, situated on the first floor which is described as a 'work in grow-gress' is another collaboration with a Sheffield company Frances & Rose who has grown and transplanted many herbs and plants for The Mowbray from her plot in the Peak District.
Working to a list of flora native to the both Kelham Island and Neepsend which was first compiled in the 1960's the team aim to of bring as much native plant life to the roof garden as possible. The overall aim is to supply the kitchen and bar but to also support the bee and insect life in the area - with great results visible already.
Sally continues "We've designed The Mowbray to be a three dimensional, living, breathing, busy and vibrant space. From the events that are hosted here, to the creativity of the bar and kitchen on the ground floor and the roof garden and the design studio on the first and second floors - it's a real cross section of activity. We're working with some of the most exciting brands and businesses in the region and beyond to plan and host their events from conferencing, away days, training, workshop locations through to corporate dining, private dining and drinks receptions and of course weddings and all of life's celebrations. It's an exciting time to be part of our City's future and presenting our take on the future of events in Sheffield."
Make an Enquiry
We are very happy to arrange viewings, to talk about prices and offering to suit your event. Please fill out the form below or call us on The Chimney House Hotline on 0114 276 7885.