SIGN UP FOR STORIES
We would like to invite you to sign up to receive sporadic emails from us about House events, news, special offers, products and services from The Chimney House.
x
Hello From The Chimney House
We're looking forward to welcoming you into The Chimney House this year!

Booking are open and well and truly underway for Wedding Feasts, Wedding Ceremonies, Private Dining, Celebrations and daily Meetings, Training Sessions & Away Days for 2023/24
Find Out More
x
New Year Yoga Brunch - Saturday 21st January 2017
Posted 26th October, 2016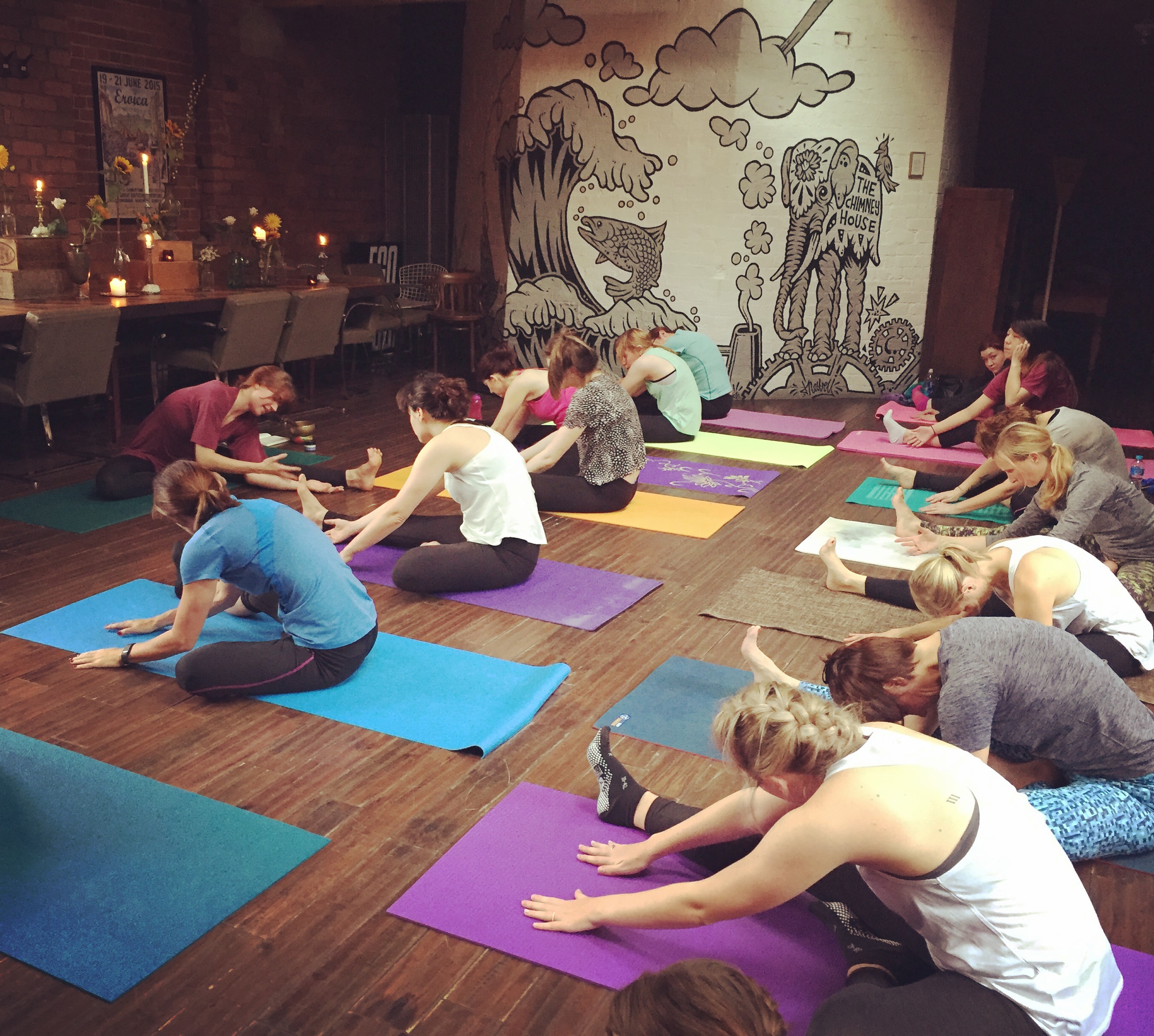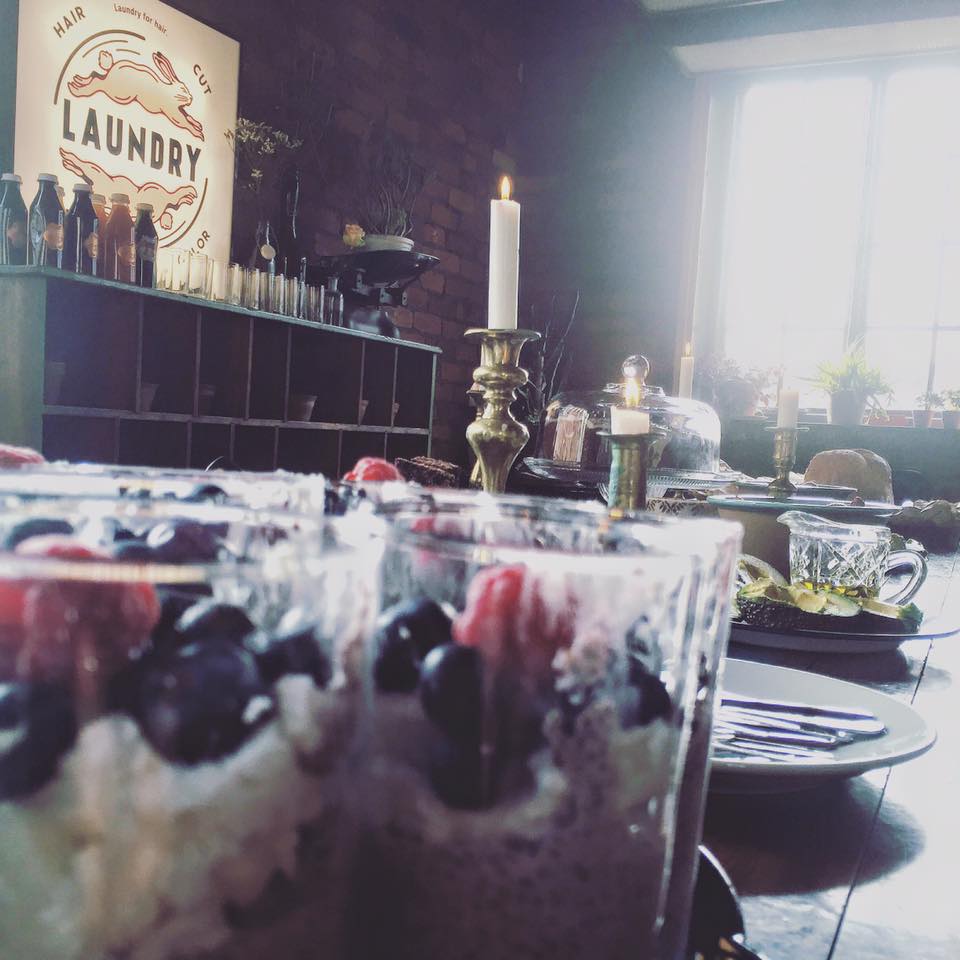 With Christmas less than 2 months away, we thought we'd get another Yoga Brunch lined up for the new year - something fabulous to look forward to!
Saturday 21st January 2017 - Yoga Brunch will return - the perfect way to kick-start your new year resolutions (in the most delicious way possible)!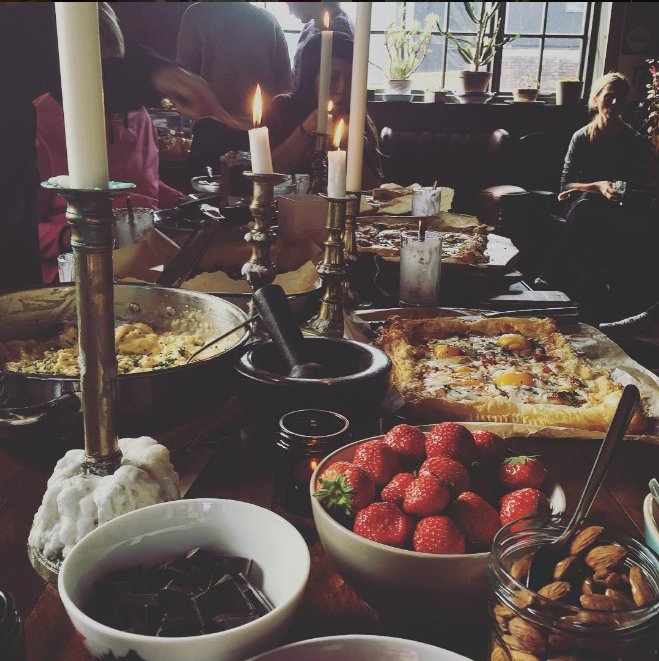 "Yoga Brunch with Lydia was gorgeous. I wish I could start every weekend like this. The food and atmosphere were perfect. Thank you" Amy.
Take a peek HERE for what we got up to during the last Yoga Brunch... you'll ease away the ghastliness of January by kicking off your shoes and settling your yoga mat on our heated floorboards, surrounded by flickering candles, to cosy up for 90 minutes of yoga practice with Lydia Ainscough.
Once you're feeling super virtuous and thoroughly relaxed, we'll tuck into the most delicious brunch... last time we had overnight bircher muesli, made with pear, almond milk, coconut yoghurt, autumn compote & almonds, with blueberries, raspberries and strawberries for sprinkling, and crème fraîche for dolloping on top! We had slow cooked luxury eggs, swirled with double cream, puff pastry bakes with bacon, crème fraîche, mature cheddar and eggs, topped with freshly snipped chives and cracked black pepper. There was a mountain of perfectly ripe avocados for smushing with slow-roast vine tomatoes into a selection of Seven Hills freshly baked bread; poppy seed pagnotta, pumpkin seed sourdoughs. We had treaty raspberry jam, orange marmalade, and Pip & Nut's honey cinnamon cashew butter and almond butters to top toast with! Not to mention our tradition of brunch pudding; Seven Hills' incredible gluten free lemon & poppy seed cake.
"Such a lovely morning - tasty brunch and wonderful yoga! Fabulous time, will be coming back for the next one!" Lauren.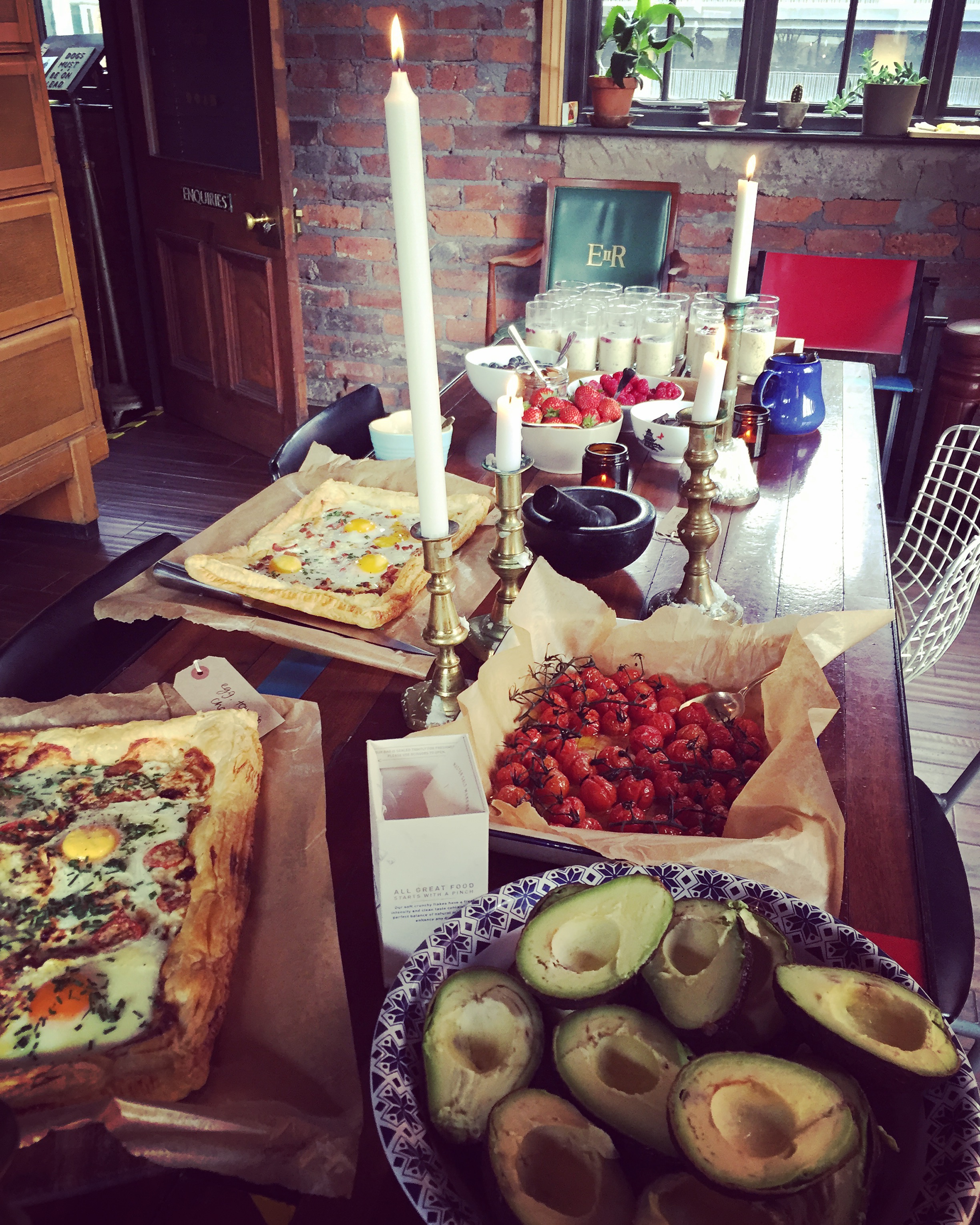 BOOK HERE!
Join in! Saturday 21st January 2017 - tickets can be purchased HERE
Absolutely suitable for all levels, enjoy your practice with hands-on assists from Lydia.
Our 90 minute class will start at 9.30am, and end at 11am with a lovely healthy and a little bit indulgent brunch, and restorative tea.
Please bring your own mat, some water for during class and a towel.
Tickets once purchased are non-refundable and non-transferrable.
Book your tickets here.
You must email any dietary requirements to kirstin@thechimneyhouse.com by Friday 13th January 2017. Dietary requirements not received in advance will not be able to be catered for.
Don't worry if you can't make it - just drop us an email - we can add you to our mailing list and you'll never miss out again!
Make an Enquiry
We are very happy to arrange viewings, to talk about prices and offering to suit your event. Please fill out the form below or call us on The Chimney House Hotline on 0114 276 7885.