SIGN UP FOR STORIES
We would like to invite you to sign up to receive sporadic emails from us about House events, news, special offers, products and services from The Chimney House.
x
Hello From The Chimney House
We're looking forward to welcoming you into The Chimney House this year!

Booking are open and well and truly underway for Wedding Feasts, Wedding Ceremonies, Private Dining, Celebrations and daily Meetings, Training Sessions & Away Days for 2023/24
Find Out More
x
Welcome To Our New Website
Posted 15th April, 2016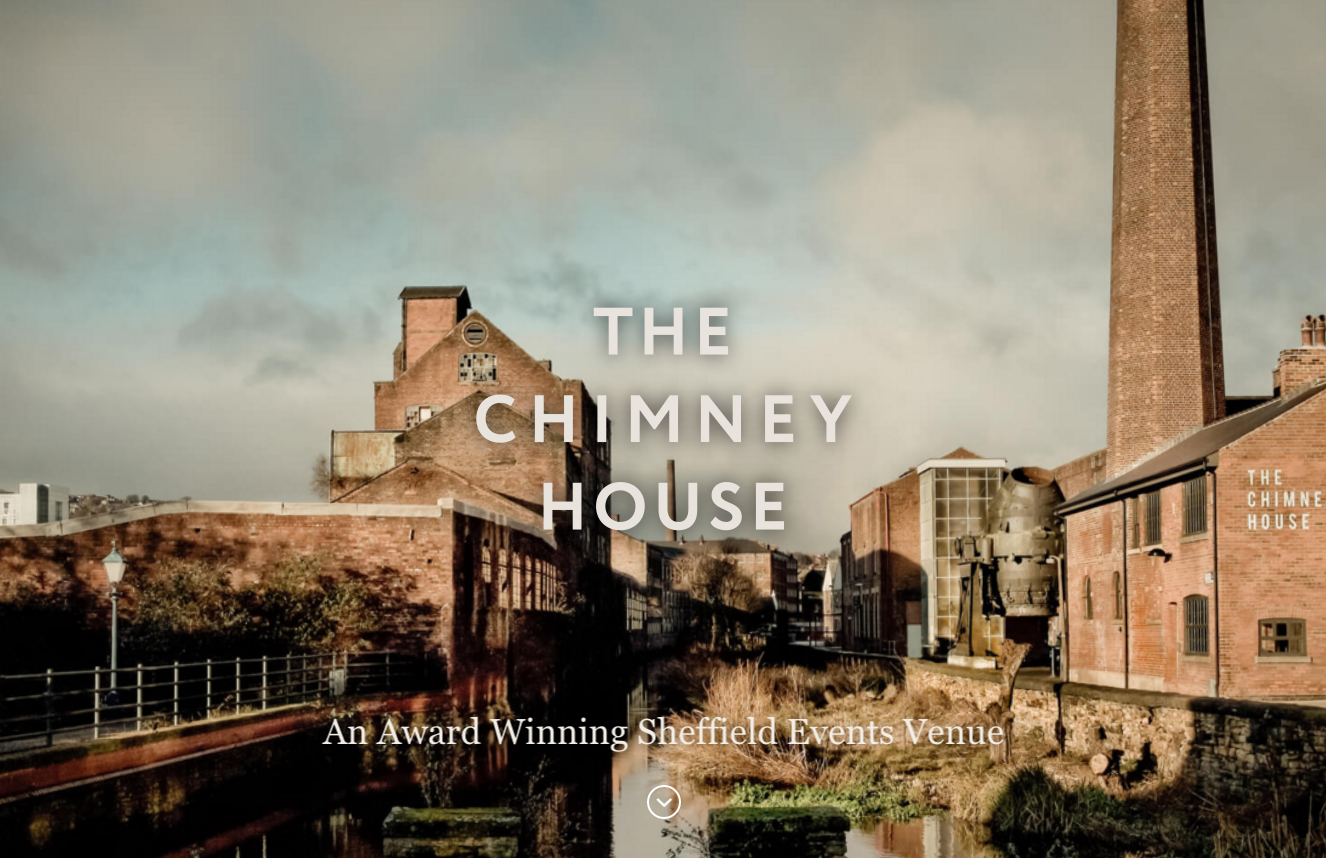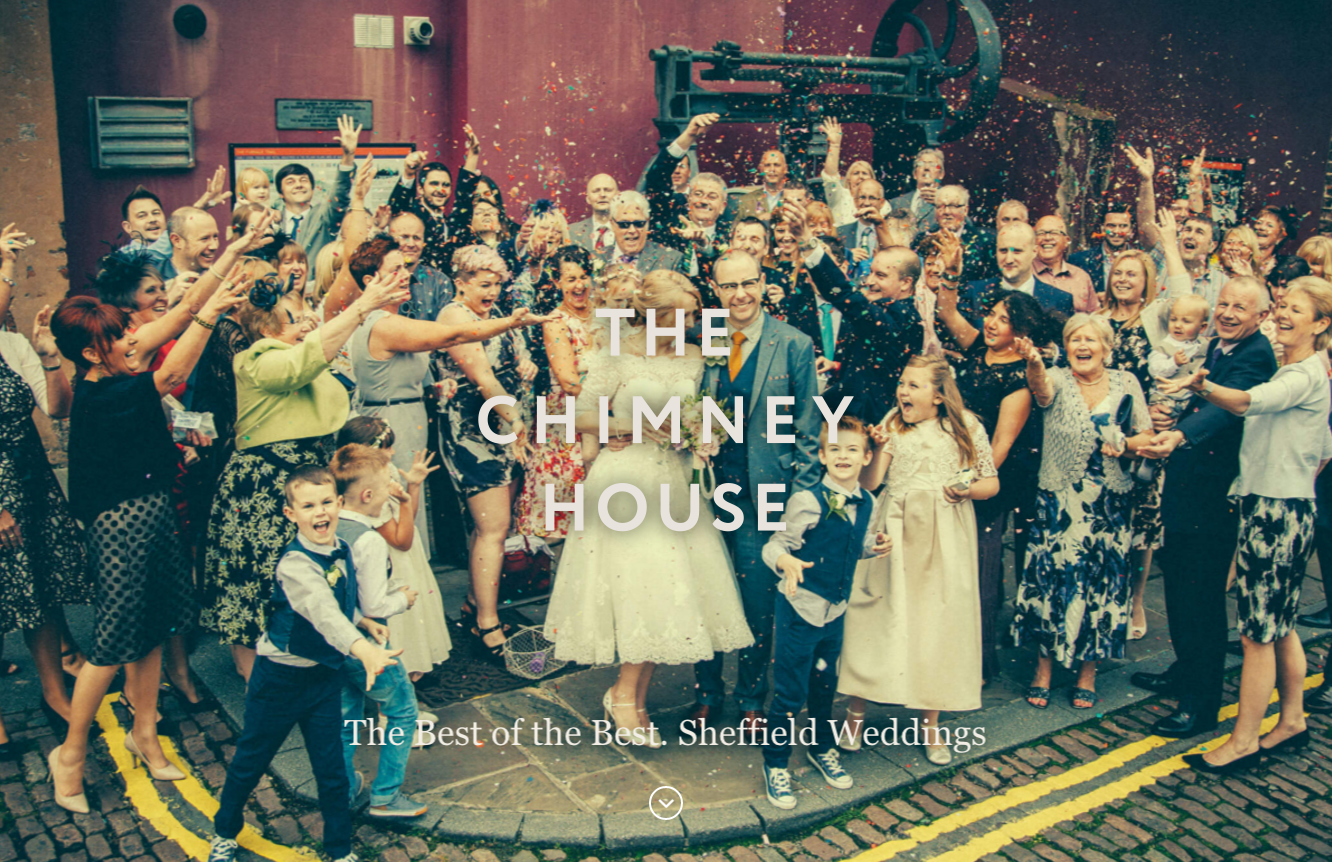 We thought to celebrate our sixth year in the business of running amazing events in Sheffield at The Chimney House, we should show off our achievements with a beautiful new website designed by 93ft. Special thanks to the design and web team - Ross, Jamie, Adam, Tom, Nick who have patiently, creatively crafted a beauty of a site that we are ultra proud of.
As many of you know The Chimney House is an independently owned and operated award winning events venue in the City Centre of Sheffield. Found on Sheffield's historic waterway on Kelham Island, our iconic building is an important English landmark, and home to the award winning Meeting Rooms for modern day meeting professionals and Private Dining Rooms for lovers of food from the seven hills of Sheffield.
We completed a full restoration, fully self funded (read lots of blood, gallons of sweat and lots of tears) on this building and now - as the big shot developers move onto Kelham, we feel honoured and privileged to be the custodians of such a relevant property and feel grateful that we stuck to our guns - without compromise - to preserve and protect this magnificent building.
As many, many of you know - we are also Worldwide famous for our love of celebrating weddings, birthday parties, anniversaries and all of life's good stuff as well as giving you the chance to get down to business and achieving excellent results in our affordable modern Meeting Rooms. We're proud to have completed our third room in the House - The Living Room which is proving a hit already with the Sheffield business community. Perfect for half day meetings!
We've also had some super cool photographers from Rankin to Dan Kennedy in The Media Rooms lately shooting incredible celebrities. We've welcomed amazing, inspirational public figures from Hollywood star Jack O'Connell to our National treasure Jessica Ennis Hill, illustrating that The Chimney House and Sheffield is well and truly on the map!
We're particularly proud of our House Chat page which is our blog charting our own in-house events such as Supper Society, Yoga Brunch and a commentary of what we're up to, people we meet, new ideas, travel and journeys, hatchlings of plans and inspiration, things of beauty and vibrancy that we spot along the way.
We're also giving you a very sneaky sneak tease of the next chapter as we fulfil our destiny of 'Two House Tales'. Our brand new, and much larger, but equally (if not a little bit more incredible) events venue is launching this year, just around the corner from The Chimney House. We're going to be charting our process on 'House Chat' as we restore and renovate our latest project which is arguably one of the most exciting historic buildings in Sheffield, well we think so anyway! There are masses of historic stories, plus our tale of a '2 years in the making' restoration project conducted by 93ft. Stay tuned for news on our capacities and uses. One thing is for sure...It's going to blow you away!
Our new website is a celebration of our success to date. Of course we could never have lasted this long as an independently owned and operated events venue, achieved so much and have such exciting plans for the future without you, our wonderful House guests. So THANK YOU from the bottom of our hearts!
We're so excited and thrilled to be sharing our next chapter with you...It's going to be AMAZING!
See you soon!
Sally & Kirstin X
Make an Enquiry
We are very happy to arrange viewings, to talk about prices and offering to suit your event. Please fill out the form below or call us on The Chimney House Hotline on 0114 276 7885.