SIGN UP FOR STORIES
We would like to invite you to sign up to receive sporadic emails from us about House events, news, special offers, products and services from The Chimney House.
x
Hello From The Chimney House
We're looking forward to welcoming you into The Chimney House this year!

Booking are open and well and truly underway for Wedding Feasts, Wedding Ceremonies, Private Dining, Celebrations and daily Meetings, Training Sessions & Away Days for 2023/24
Find Out More
x
Weddings at The Mowbray :: Mark & Luisa
Posted 2nd October, 2018
Our story started in February. I remember trudging through the snow, past the sounds of the Kelham Island workshops, to meet Lucy at the doors of 'The Mowbray'. We walked in and entered the dark, dusty space. There was a lot of rubble and a few people in hard hats sizing things up. The lights had just been installed and I remember Sally appeared at the back and turned them on. Suddenly this building site sparkled.
At the the roof garden, Sally walked me through her vision, the blueprints, the story - everything in this building was going to feature things from local workshops. I knew that this was where we going to have our wedding reception. Even if we had no idea how we would make it happen. We just wanted our guests to experience this, to immerse themselves in the stories of Sheffield and be transported somewhere else.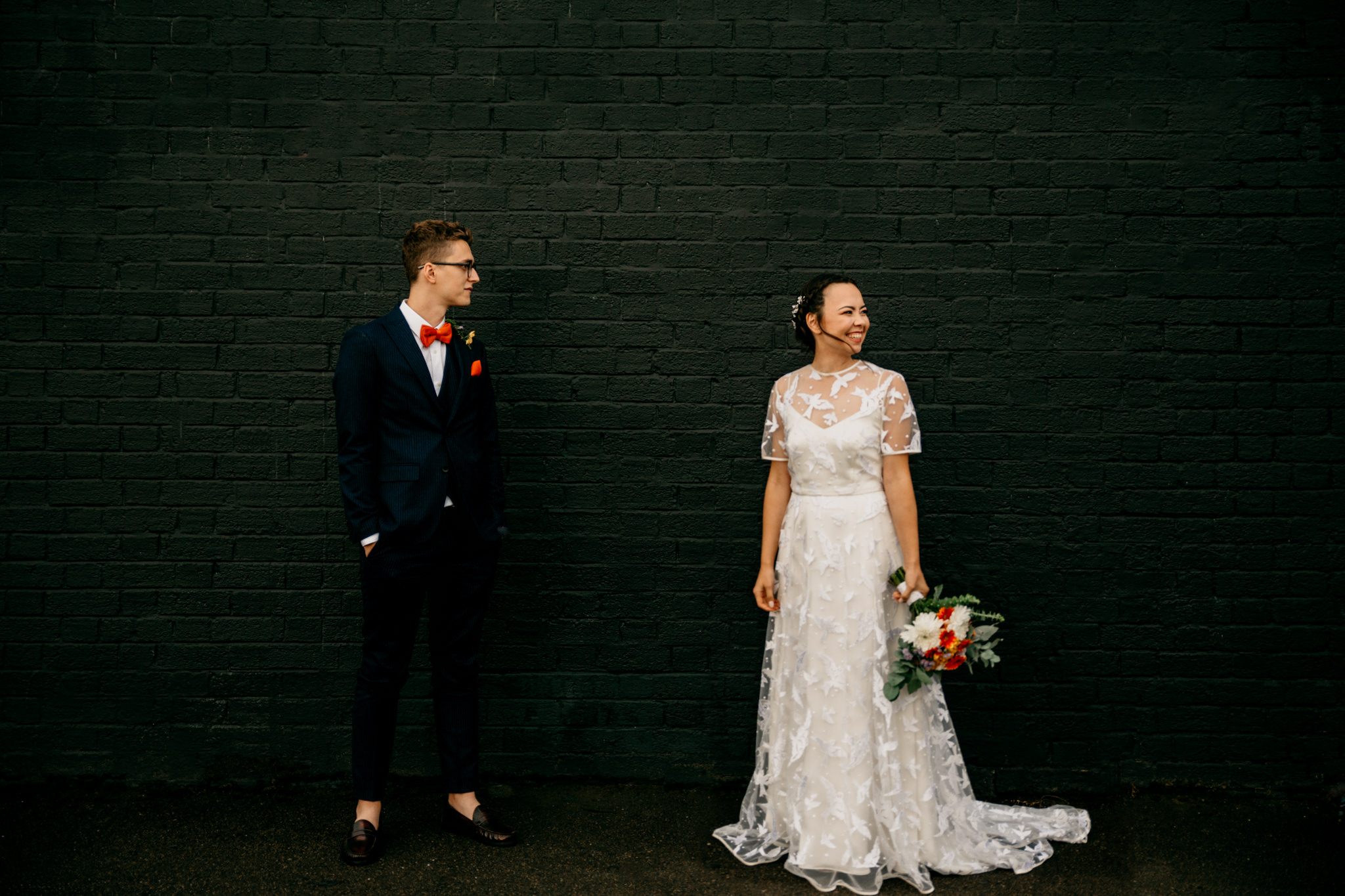 We think that weddings should be an expression of who the bride and groom are, not just some day cut out from a catalogue, but one that is engineered with the DNA of the couple in mind. It's not just a day; it's an experience, it's a story, a collection of stories! Our faith is all about that and we wanted our guests to feel that.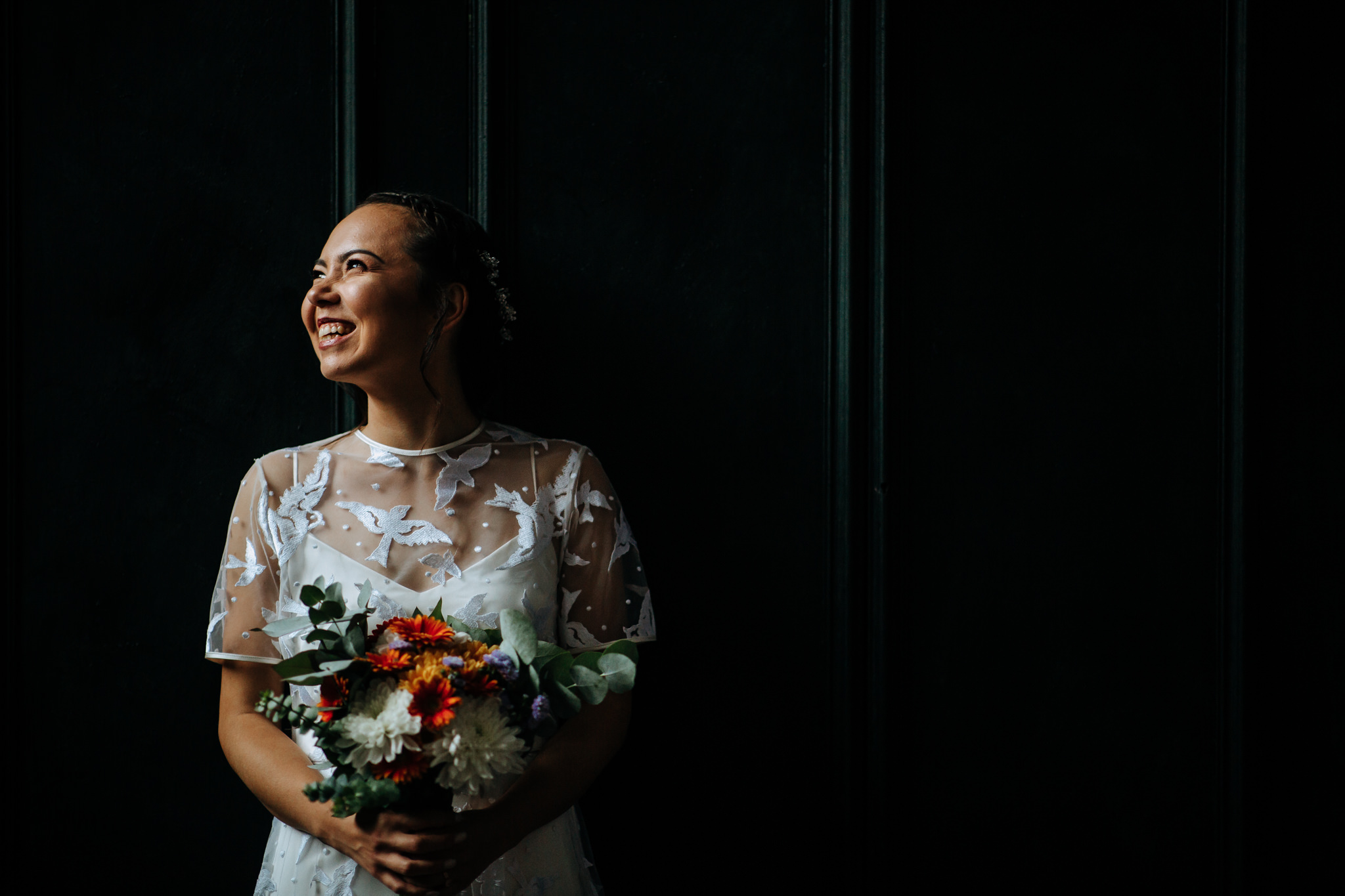 We emailed Lucy as the space transformed into the stunning venue and the building work finished. Lucy took time to meet with us and guide us through how we could combine our vision with 'The Mowbray'. She had so much experience of running events for all sorts of people, but considered our thoughts and ideas!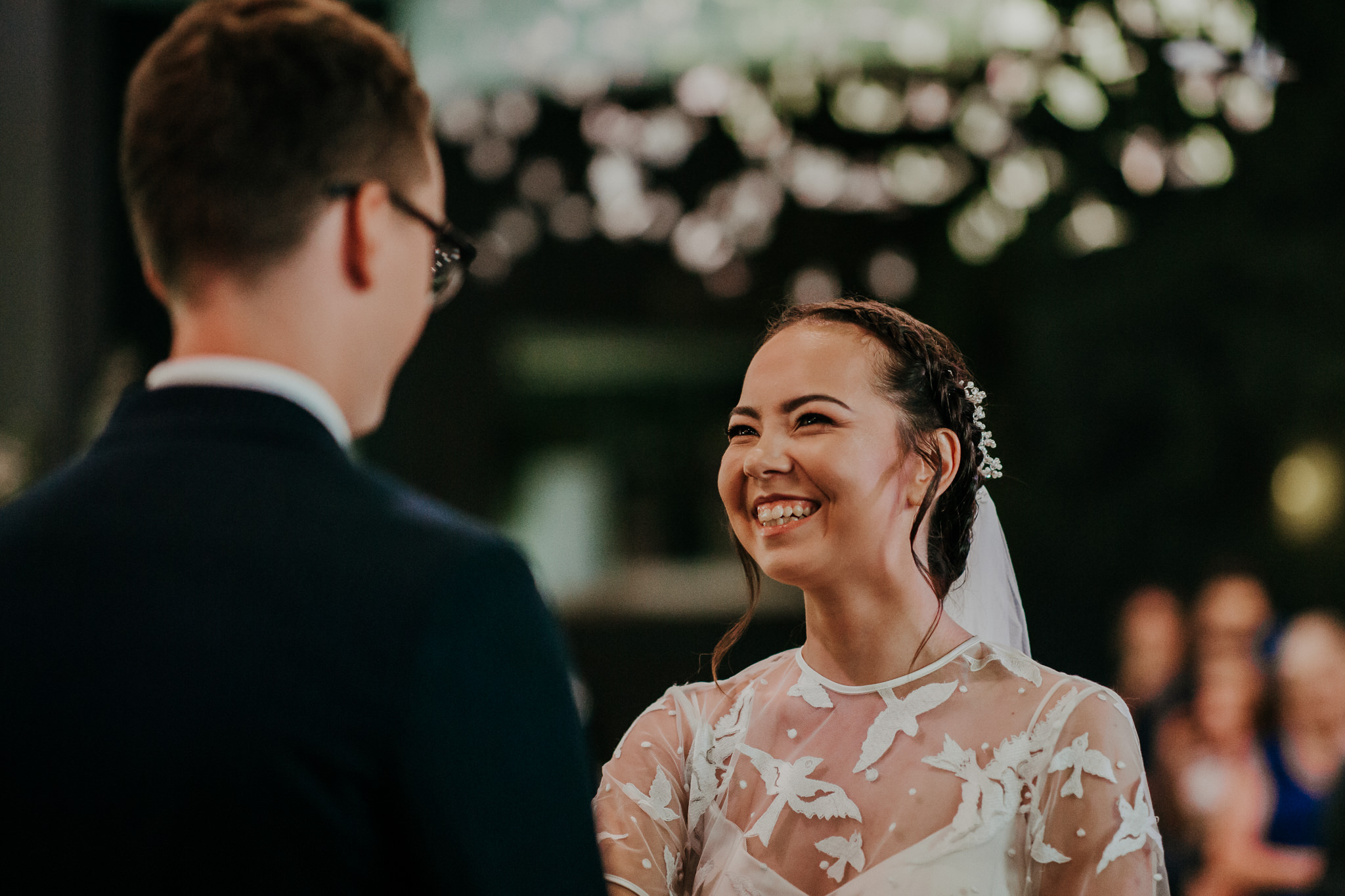 Luisa has a Japanese heritage, so our theme for the day included origami. (We made 1000 origami birds for the church!!!) We also had individual origami animals for our guests at their tables. At the church was coffee from Upshot Espresso and a film from a local documentary maker who had met the farmers harvesting the very beans we were drinking! We also worked with Depot Bakery to order some bespoke donuts and bread for snacking. Luisa also decided to take on the job of doing the flowers herself with a bridesmaid - and my best man even got involved! This involved a trip to the wholesalers at 6am on the Friday morning. The whole story element flowed so nicely through the day into 'The Mowbray'.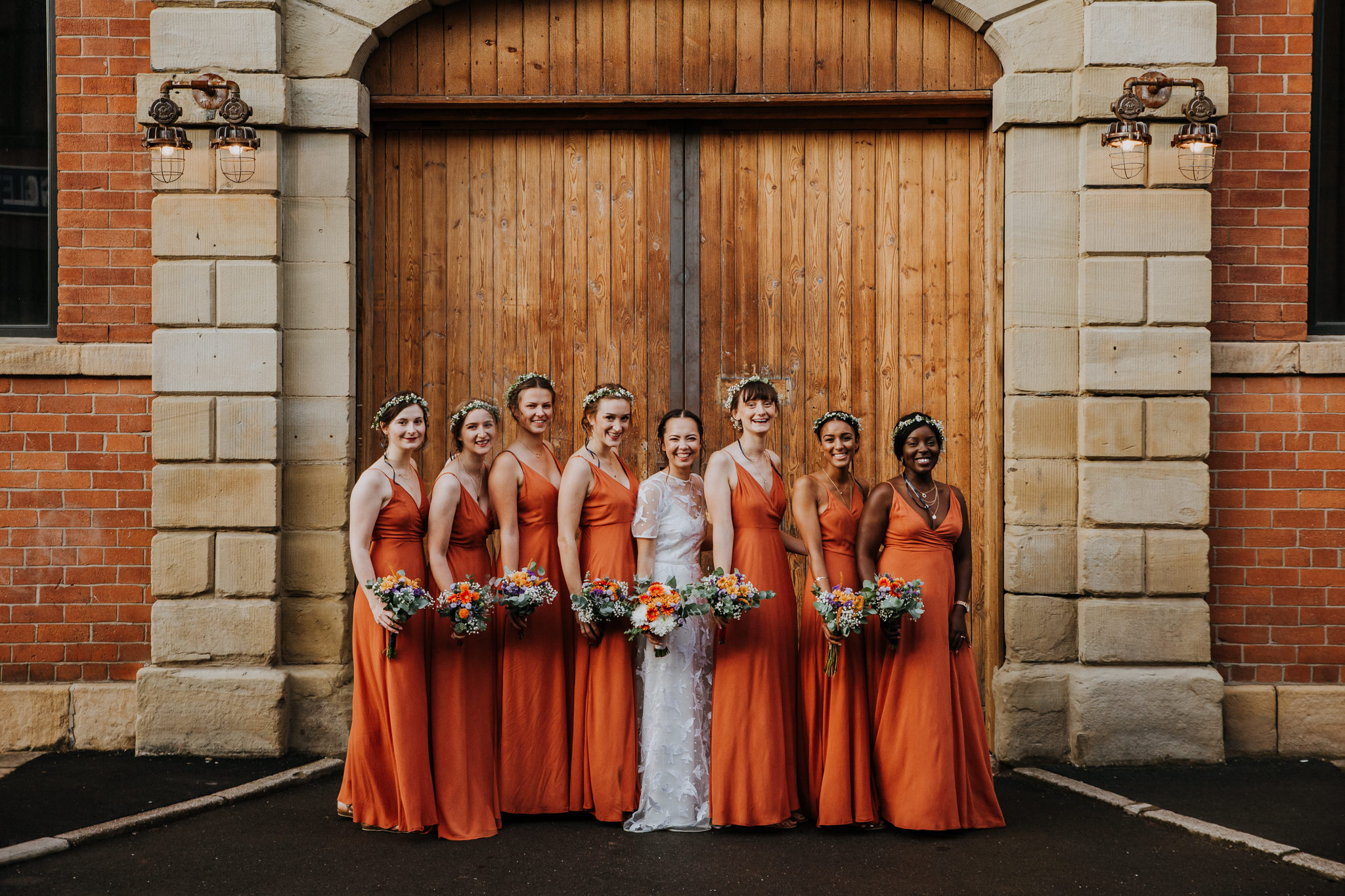 We made these zines for our favours. It's a zine of all the stories that came together at our wedding. A zine felt the best way to capture them all.
'The Mowbray' is 'very Sheffield' but also has an another world feel of it. It does transport you somewhere else. If you haven't, spend a moment at the doors, let your eyes lead you to beautiful bar at the back and the light from the enormous window bring out the colours and details of the Kelham Island craftsmanship. It's awesome.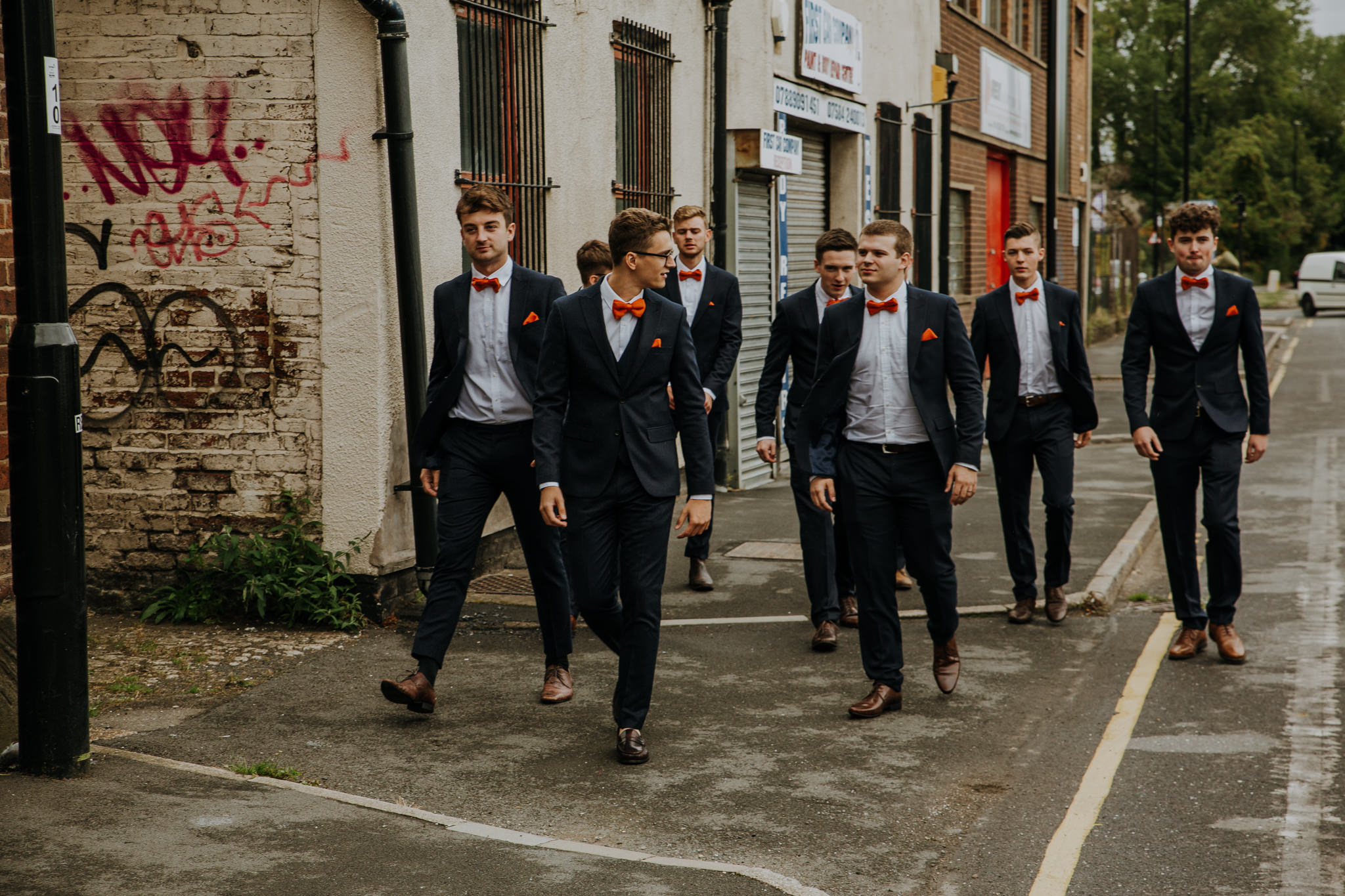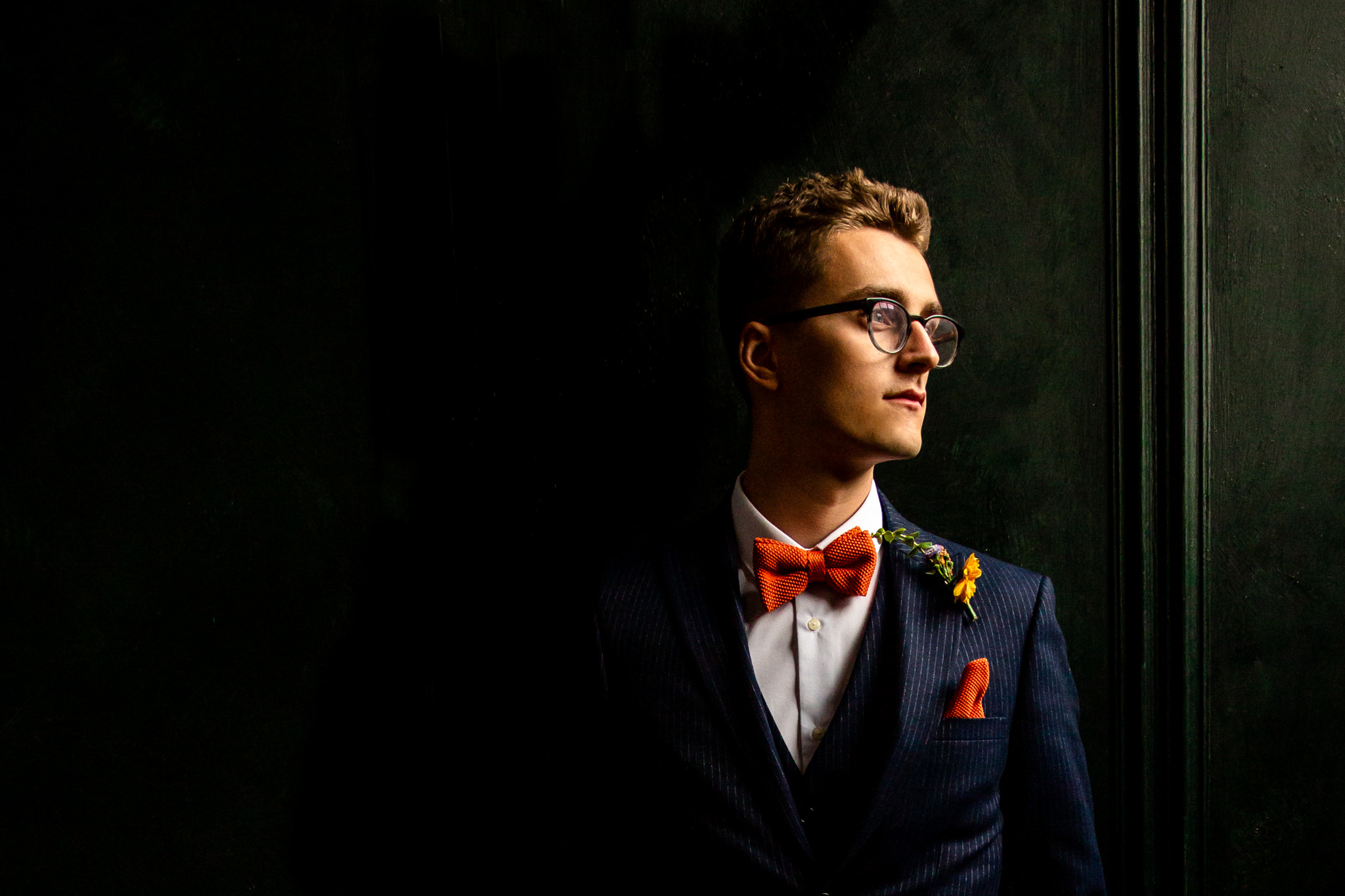 Our guests loved the champagne reception, the bar, the grazing table. I chatted to a friend who has severe allergies and dietary requirements and she said this was the first wedding she 'actually managed to eat something!'. I love that because you want your guests to feel included.
We had a party in the evening and more guests arrived. There was ample room and a really cool vibe. Thanks so much everyone!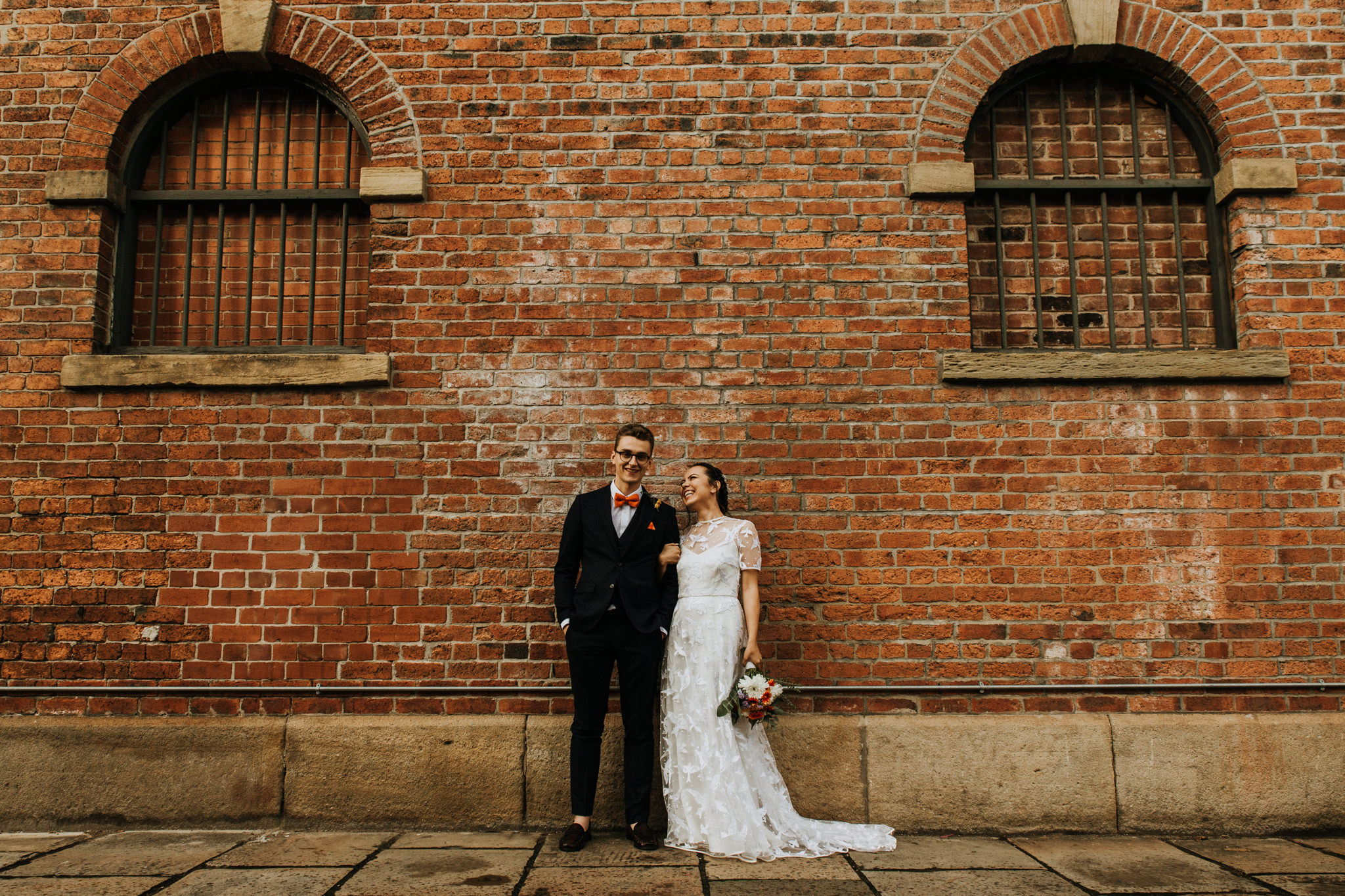 The Mowbray is hands down the coolest place to have a wedding reception in the country. I might be biased because we had our wedding there, but honestly, if you've got a choice, don't pick a venue that's a cut-out from a catalogue, pick one that offers an experience you and your guests will never forget. Everything about The Mowbray is uniquely Sheffield right down to the cutlery, but it's also got this bit of magic that transports you to another world. My wife and I saw this space when it was a building site and chose to go for it, that's how much we back Lucy, Sally and the team. Thank you all so much.
Words by Mark & Luisa
Make an Enquiry
We are very happy to arrange viewings, to talk about prices and offering to suit your event. Please fill out the form below or call us on The Chimney House Hotline on 0114 276 7885.