SIGN UP FOR STORIES
We would like to invite you to sign up to receive sporadic emails from us about House events, news, special offers, products and services from The Chimney House.
x
Hello From The Chimney House
We're looking forward to welcoming you into The Chimney House this year!

Booking are open and well and truly underway for Wedding Feasts, Wedding Ceremonies, Private Dining, Celebrations and daily Meetings, Training Sessions & Away Days for 2023/24
Find Out More
x
Tracey & Glenn - Weddings at The Chimney House
Posted 21st May, 2013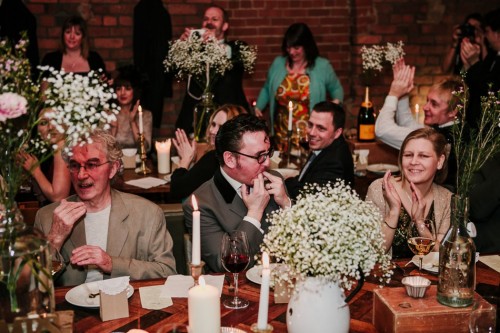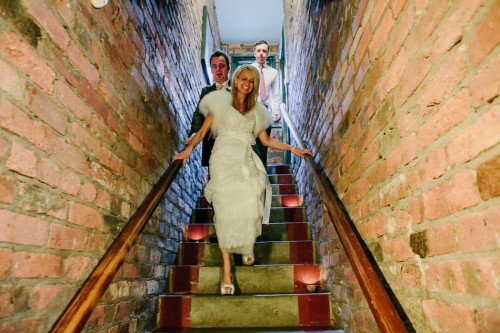 Where do you start with a couple like Tracey and Glenn?
They are in fact one of THE MOST uber fabulous couples we've had at The Chimney House in as far as their absolute ZEST, style and ravishing love for one another…
All of our guests are super special – because they all want to shrug off convention and strike out to embrace a highly bespoke and heartfelt approach to thinking about their wedding or party… Tracey and Glenn encompass this to the MAX!
Working with these guys for their special day was a true joy… From start to finish… Tracey with her fine beauty and absolute attention to detail and Glenn with his adoration of his bride matched with a joyous personality meant we had so much to work with to style The Chimney House to perfection!
We welcomed 48 guests who filled The Chimney House with their fabulous spirit and cheer and who feasted from The Laden Table with vim and vigour.
This is what they said…
'From the moment we first walked in and met you guys we knew that we had found the perfect venue for our unique and special wedding. Everything was everything we dreamed of and more. You made the whole experience for us and our guests unique, charming, boho, stylish and cool. Everyone is still talking about it…Thank you from the bottom of our hearts'
We say
'Thanks so much for filling The Chimney House with such vibrancy and passion… We adored hosting your wedding – it was an utter pleasure!'
You can see more of the pics of The Chimney House on the very wonderful Mark Tierney's website – who took the MOST beautiful captures of the day…
Make an Enquiry
We are very happy to arrange viewings, to talk about prices and offering to suit your event. Please fill out the form below or call us on The Chimney House Hotline on 0114 276 7885.