SIGN UP FOR STORIES
We would like to invite you to sign up to receive sporadic emails from us about House events, news, special offers, products and services from The Chimney House.
x
Hello From The Chimney House
We're looking forward to welcoming you into The Chimney House this year!

Booking are open and well and truly underway for Wedding Feasts, Wedding Ceremonies, Private Dining, Celebrations and daily Meetings, Training Sessions & Away Days for 2023/24
Find Out More
x
The Mowbray & Other Stories
Posted 19th March, 2019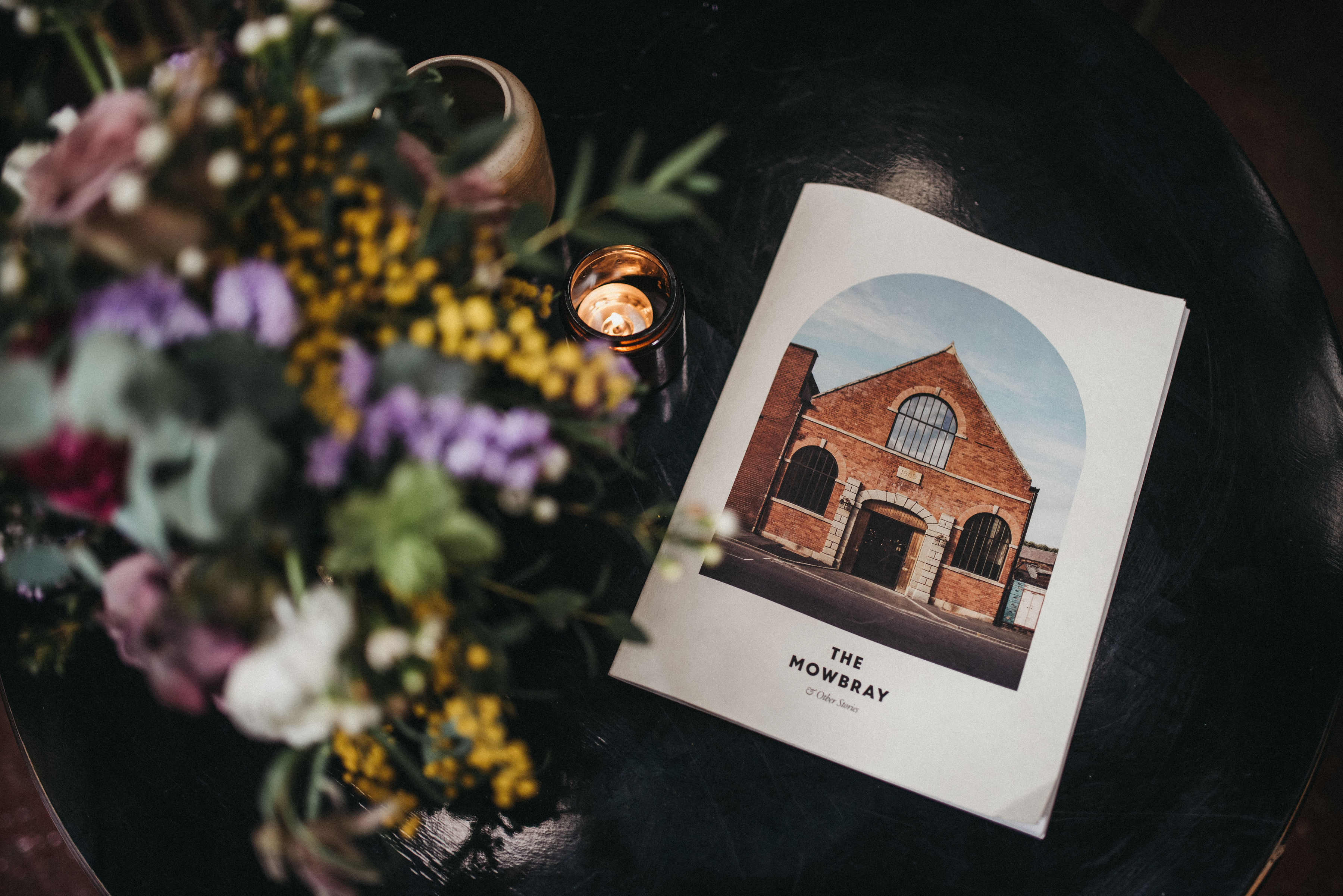 Let us introduce you to our first edition of The Mowbray & Other Stories. This is a mini journal, or 'Zine' charting some of the stories from events hosted in Sheffield at The Chimney House on Kelham Island and our new venue The Mowbray, Neepsend.
Our Zine is a glimpse into our daily world of business conferences, meetings, away days, team training and workshops in Sheffield - as well as corporate wellness retreats and corporate private dining for business get-togethers.
It also gives you a peek into parties, weddings and gorgeous birthday celebrations that we host across both of our historic buildings. Packed full of testimonials, facts and stories from recent House Events, The Mowbray Kitchen and Christmas it is a great insight into our world - perfect to have to hand when you're thinking about your next event...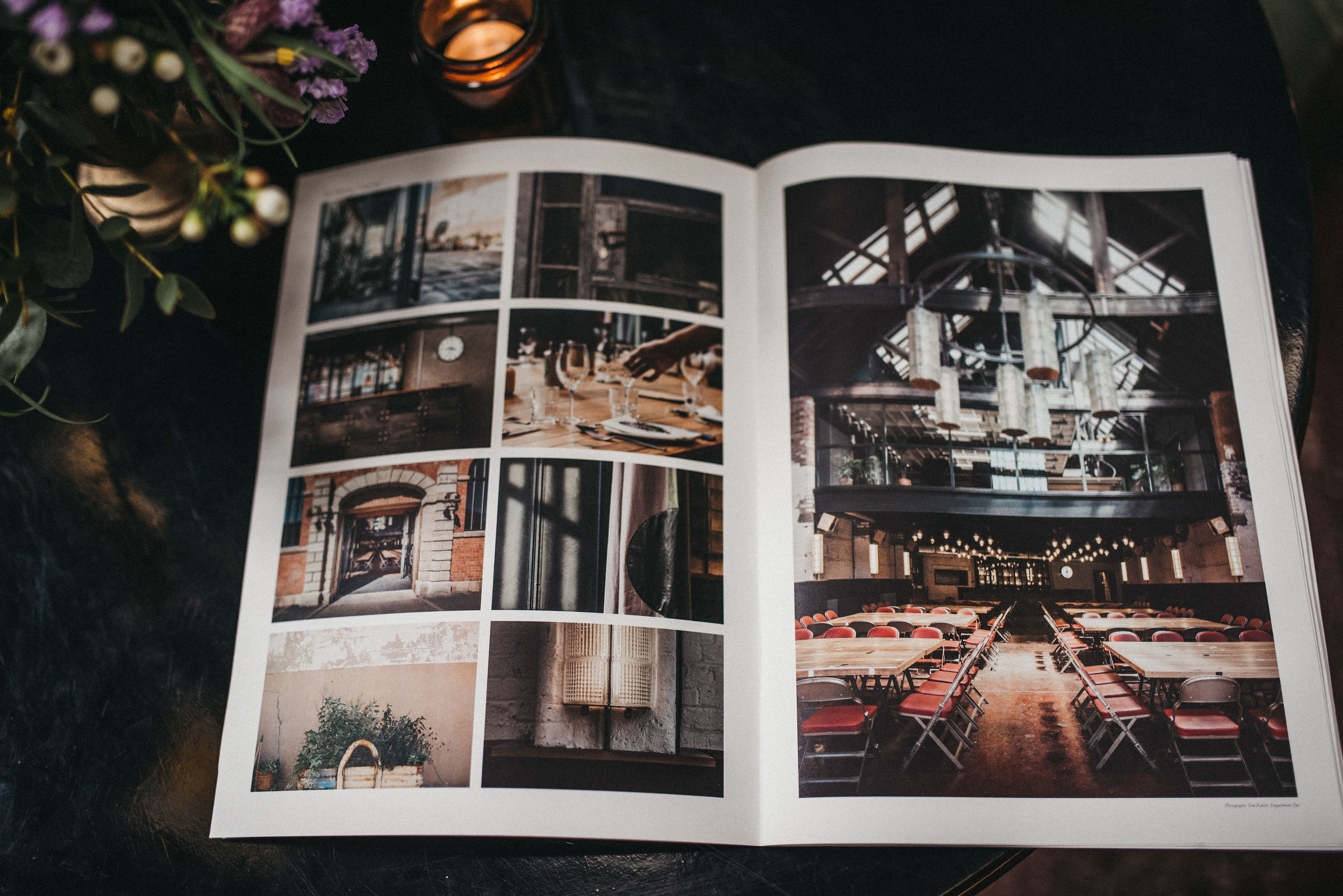 Issue one also includes a chapter on our makers and creators 93ft - and The Mowbray's story of rebirth from industrial wreak into a state of the art events space. The Zine also tells the story of some of 93's recent multi-award winning projects across interiors, brand and websites with clients such as The Pilgrm in London, Jaywing in Sheffield, Darkwoods Coffee and The Conan Doyle Estate.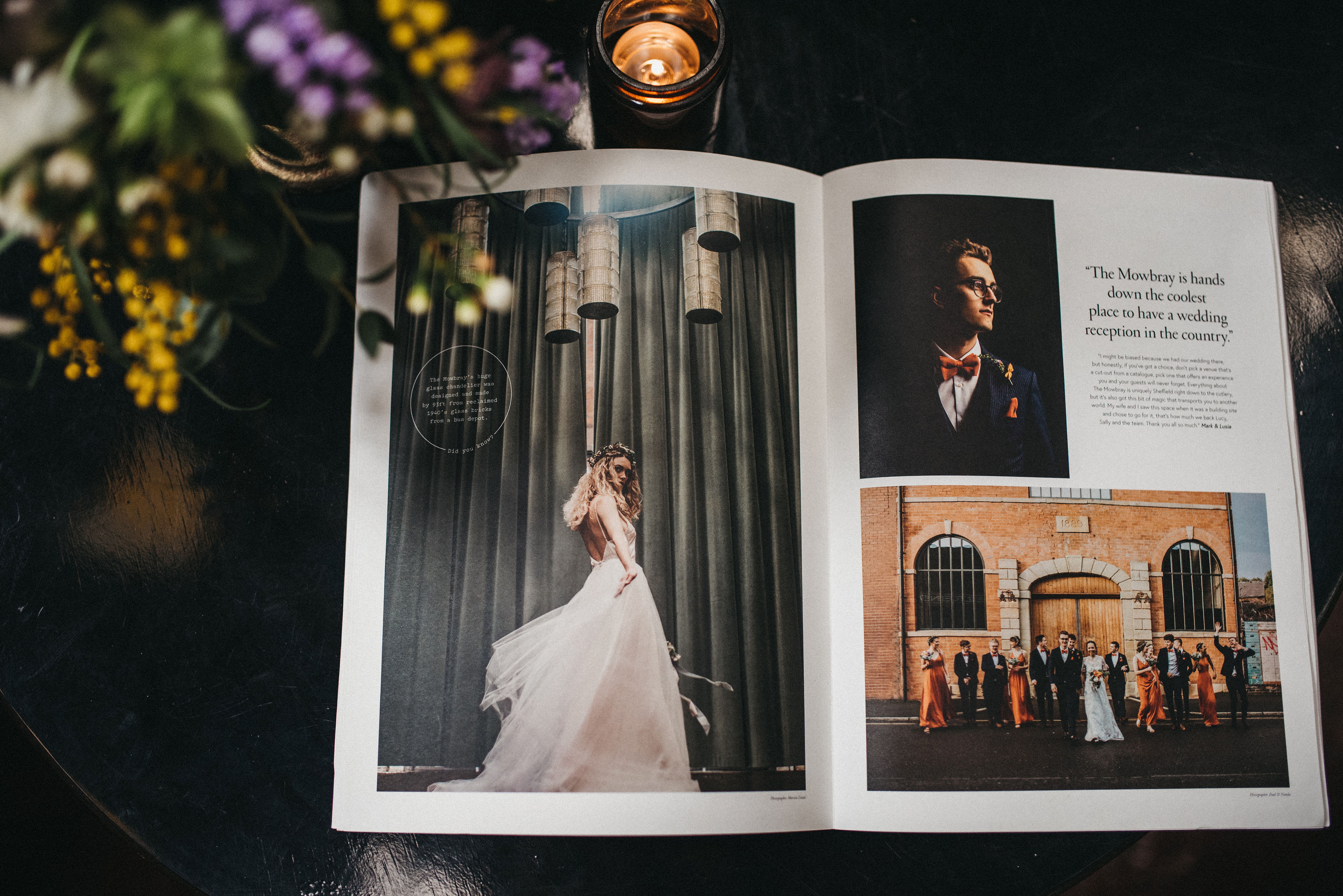 We teamed up with ASAP to print our Zine... It's beautifully tactile and luxurious and shows some of the fantastic photography from both buildings in beautiful tones, showing off The Mowbray & The Chimney House in action to perfection.
Photos by Mariola Zoladz
Make an Enquiry
We are very happy to arrange viewings, to talk about prices and offering to suit your event. Please fill out the form below or call us on The Chimney House Hotline on 0114 276 7885.