SIGN UP FOR STORIES
We would like to invite you to sign up to receive sporadic emails from us about House events, news, special offers, products and services from The Chimney House.
x
Hello From The Chimney House
We're looking forward to welcoming you into The Chimney House this year!

Booking are open and well and truly underway for Wedding Feasts, Wedding Ceremonies, Private Dining, Celebrations and daily Meetings, Training Sessions & Away Days for 2023/24
Find Out More
x
Yoga Brunch at The Chimney House
Posted 3rd March, 2016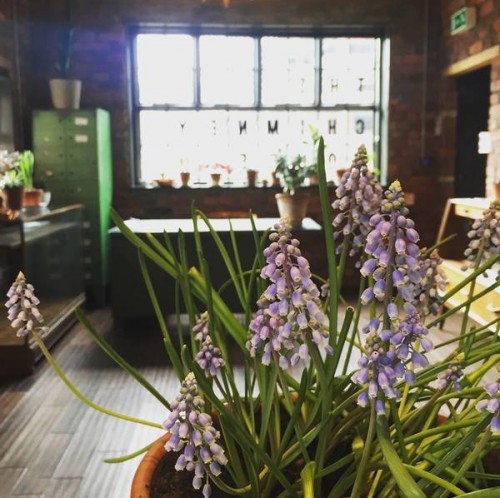 We would like to invite you for a morning of uplifting Springtime yoga, to celebrate the launch of The Living Room, a room dedicated to beautiful green living plans and wonderful views out over the waterways of Kelham.
Join us under ancient beams for 75 minutes of Vinyasa yoga, hosted in the Meeting Room, followed by a beautiful brunch in the Living Room. Brunch will be restorative and nourishing, deliciously tasty and treaty!
Settle your mat and enjoy undisturbed halcyon moments on our perfectly heated floorboards. We've long been inspired by yoga and how it can change the way we work (for the better!) not to mention how it improves the way we rest, relax and replenish in everyday life.
We'll be led by one of Sheffield's finest yoga instructors, Lydia Ainscough. Lydia discovered the benefits of yoga whilst teaching snowboarding in Canada in 2006, she quickly started to realise how much better she felt physically and emotionally when practicing. Lydia believes yoga has the power to heal and transform each of us in a positive light, and that everyone can benefit from the practice.
Our powerful, strengthening class is designed to challenge both the body and mind, whilst easing the tensions of everyday away. Expect a variety of sequences to build strength, stamina, flexibility, and the graceful flow of movement. We'll finish with a long, lazy, peaceful savasana.
Join in!
Absolutely suitable for all levels, enjoy your practice with hands-on assists from Lydia.
Our 75 minute class will start at 9.15am, and end at 10.30am with a lovely healthy light brunch, and restorative tea.
Please bring your own mat, some water, and a towel.
Tickets once purchased are non-refundable and non-transferrable.
Please book HERE
You must email any dietary requirements to kirstin@thechimneyhouse.com by 5th March 2016. Dietary requirements not received in advance will not be able to be catered for.
Make an Enquiry
We are very happy to arrange viewings, to talk about prices and offering to suit your event. Please fill out the form below or call us on The Chimney House Hotline on 0114 276 7885.