SIGN UP FOR STORIES
We would like to invite you to sign up to receive sporadic emails from us about House events, news, special offers, products and services from The Chimney House.
x
Hello From The Chimney House
We're looking forward to welcoming you into The Chimney House this year!

Booking are open and well and truly underway for Wedding Feasts, Wedding Ceremonies, Private Dining, Celebrations and daily Meetings, Training Sessions & Away Days for 2023/24
Find Out More
x
Real Weddings - Lovely Lorna & John
Posted 24th May, 2016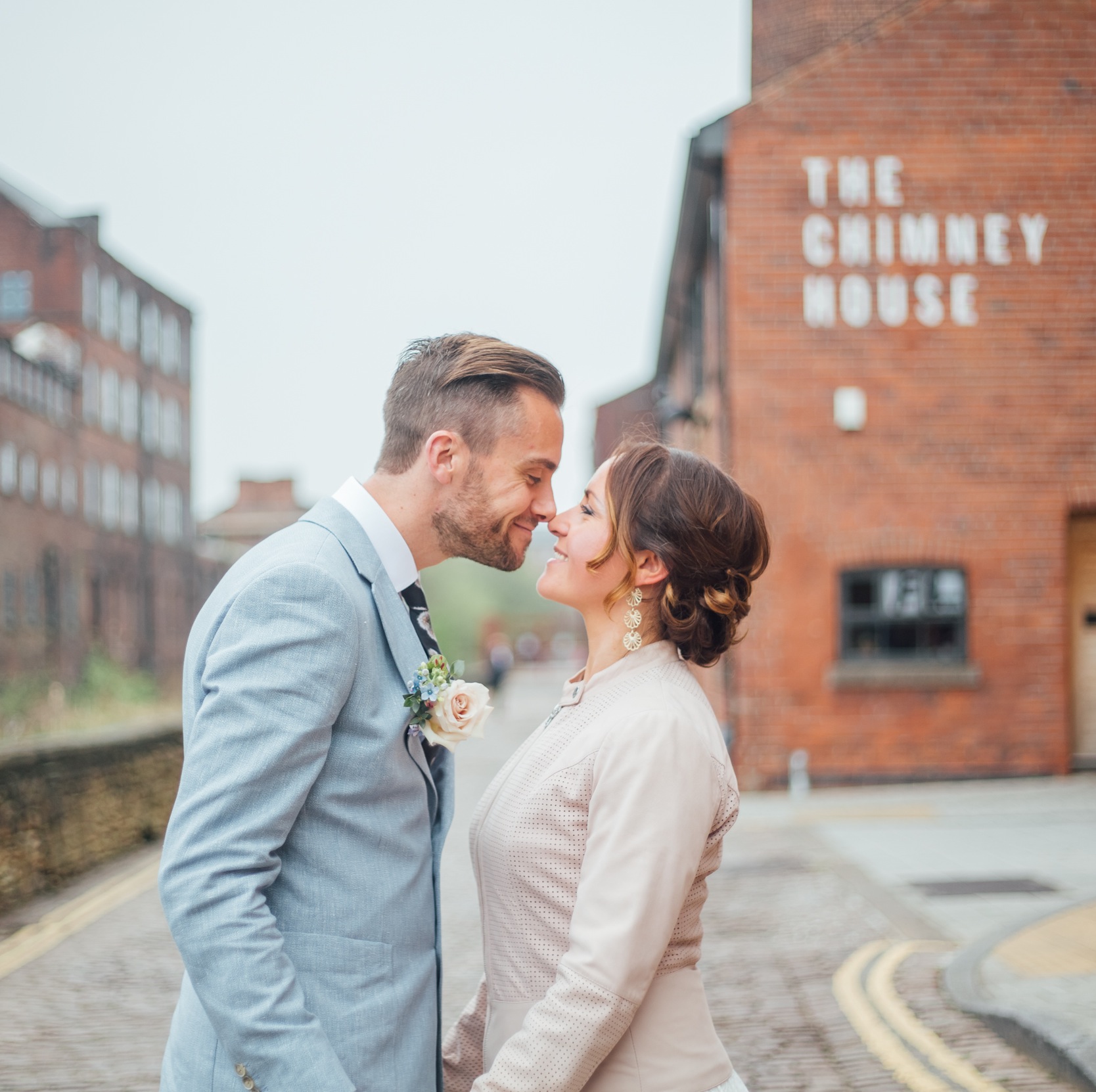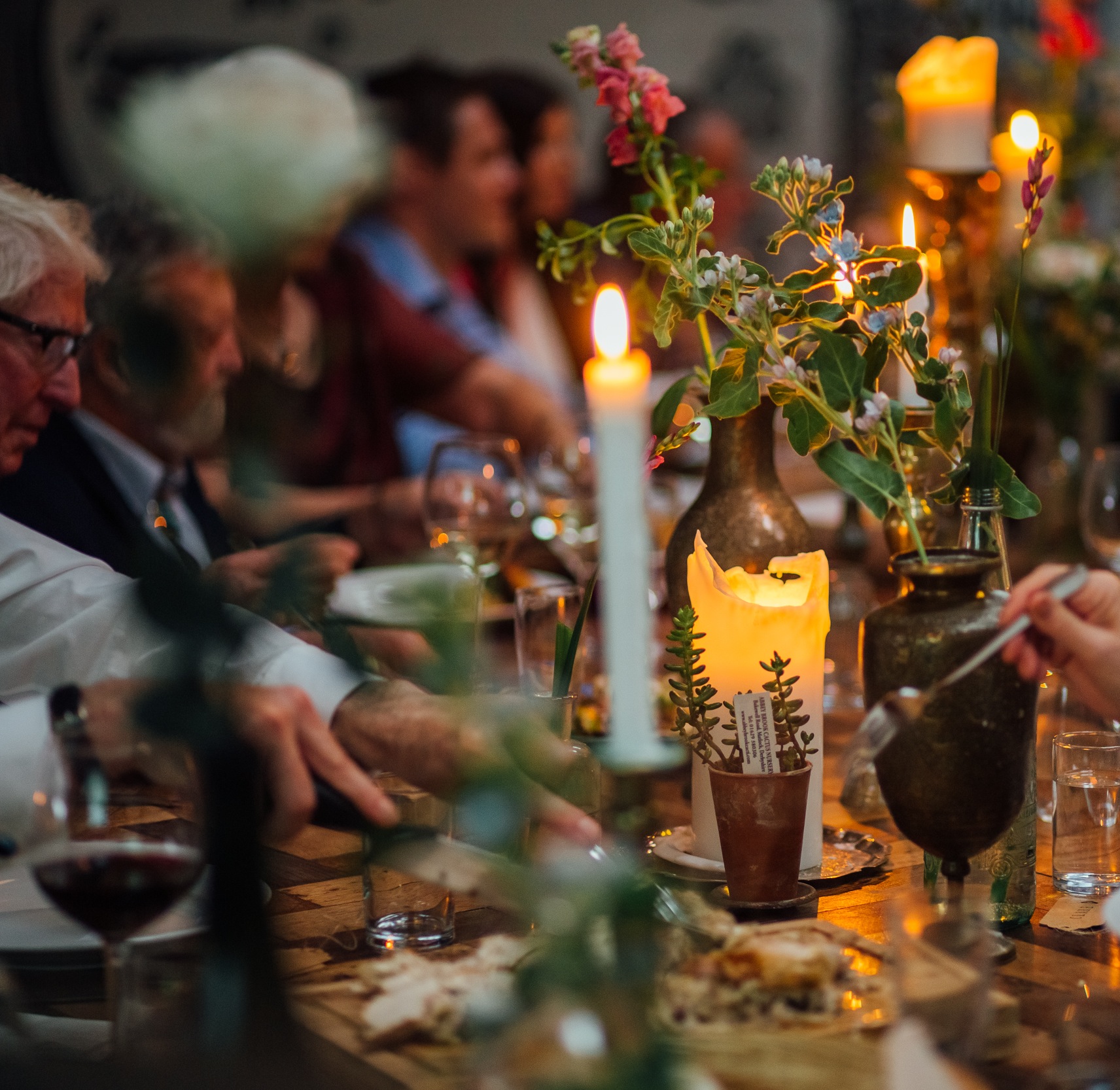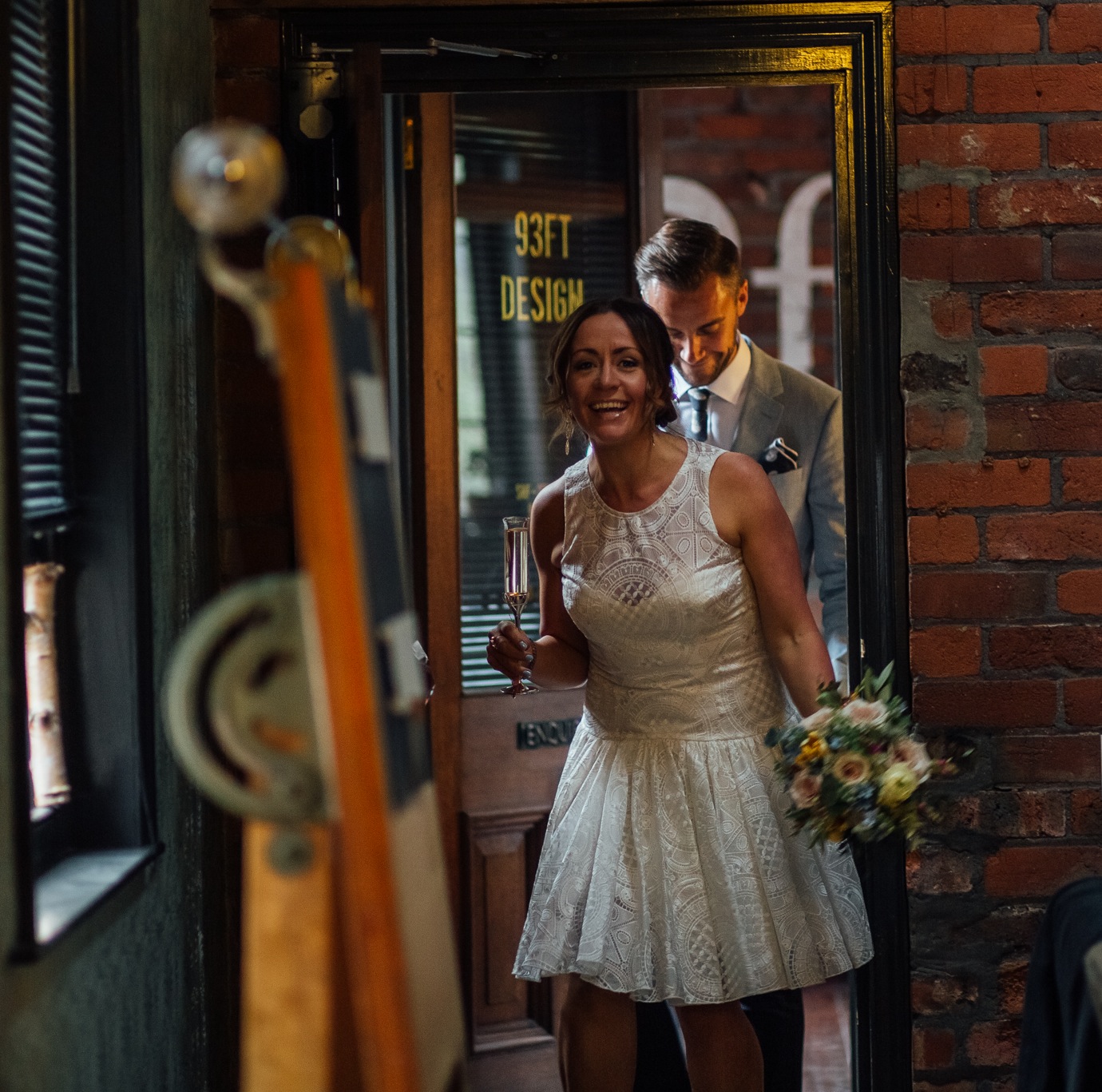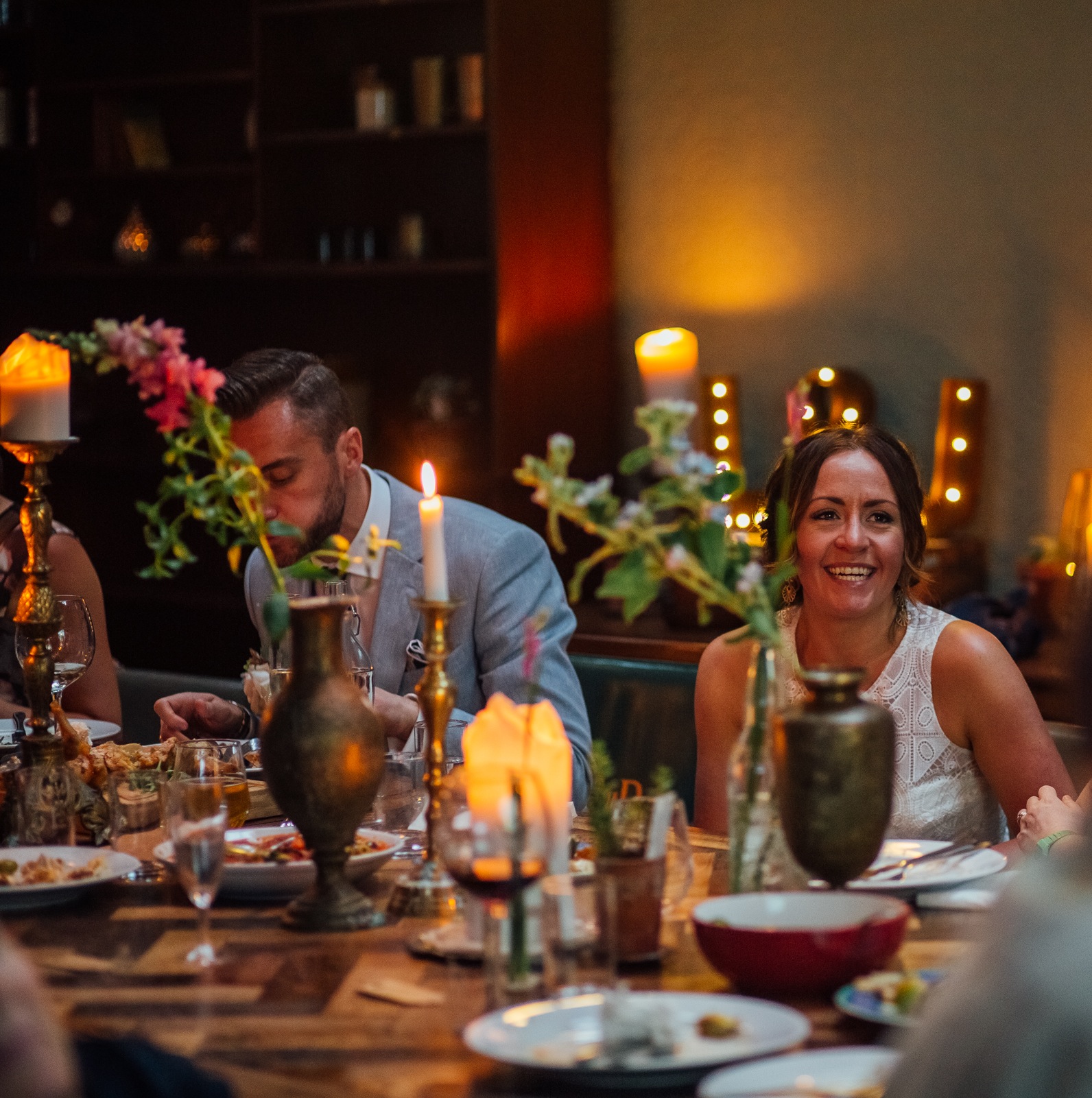 Oooh, we've just had some pics from the wondrous Helena Marie from Lorna & John's gorgeous early summer Yorkshire wedding.
You might remember the super chilled couple were married in Sheffield city centre in the morning, and joined us after a day in the Peaks with their closest friends and family... with a quick stop at the Fat Cat for a pre-Chimney pint, of course!
The couple and their friends dined on our most luxurious menu; the Laden Table, and tucked into dishes like slow roast, melt in your mouth, falling to bits, Summery Greek style lamb with oregano and olives, whole boned chicken, succulent and stuffed with rice (Lorna said it was the best chicken she'd ever tasted!), seasonal veggies stuffed with fresh herbs, quinoa and cheese, surrounded by sautéed summer potatoes with buttery lemon and garlic. All finished up with rainbow coloured self-build Eton mess. YUM!
Lorna says... "Having our celebrations at The Chimney House was quite literally the best decision we've ever made. Kirstin and the team made sure that every question (of which I had many!) had a quick response, and answers were flexible, normally alongside great suggestions to help us come up with the perfect, personalised plan for our celebrations. The team then executed this without any input at all from myself, John or our family on the night. It was awesome to be able to completely let go, relax and enjoy! The food was plentiful, tasty and the sharing approach lends itself to a less formal experience and allows people to move around and socialise throughout dinner. The venue needs no decor added, as it (along with it's parquet table, which sold it for me when I first saw it online, the candles and the beautiful flowers they bring in) is just perfect in an 'effortlessly casual and relaxed' way. I know that this look is in fact achieved through hard work and incredible attention to detail though, and for that I'd like to thank The Chimney House Team, and then hug them, and then thank them again."
Hurrah for relaxed Sheffield weddings!
Make an Enquiry
We are very happy to arrange viewings, to talk about prices and offering to suit your event. Please fill out the form below or call us on The Chimney House Hotline on 0114 276 7885.