SIGN UP FOR STORIES
We would like to invite you to sign up to receive sporadic emails from us about House events, news, special offers, products and services from The Chimney House.
x
Hello From The Chimney House
We're looking forward to welcoming you into The Chimney House this year!

Booking are open and well and truly underway for Wedding Feasts, Wedding Ceremonies, Private Dining, Celebrations and daily Meetings, Training Sessions & Away Days for 2023/24
Find Out More
x
Our First Brunch at The Chimney House!
Posted 6th February, 2017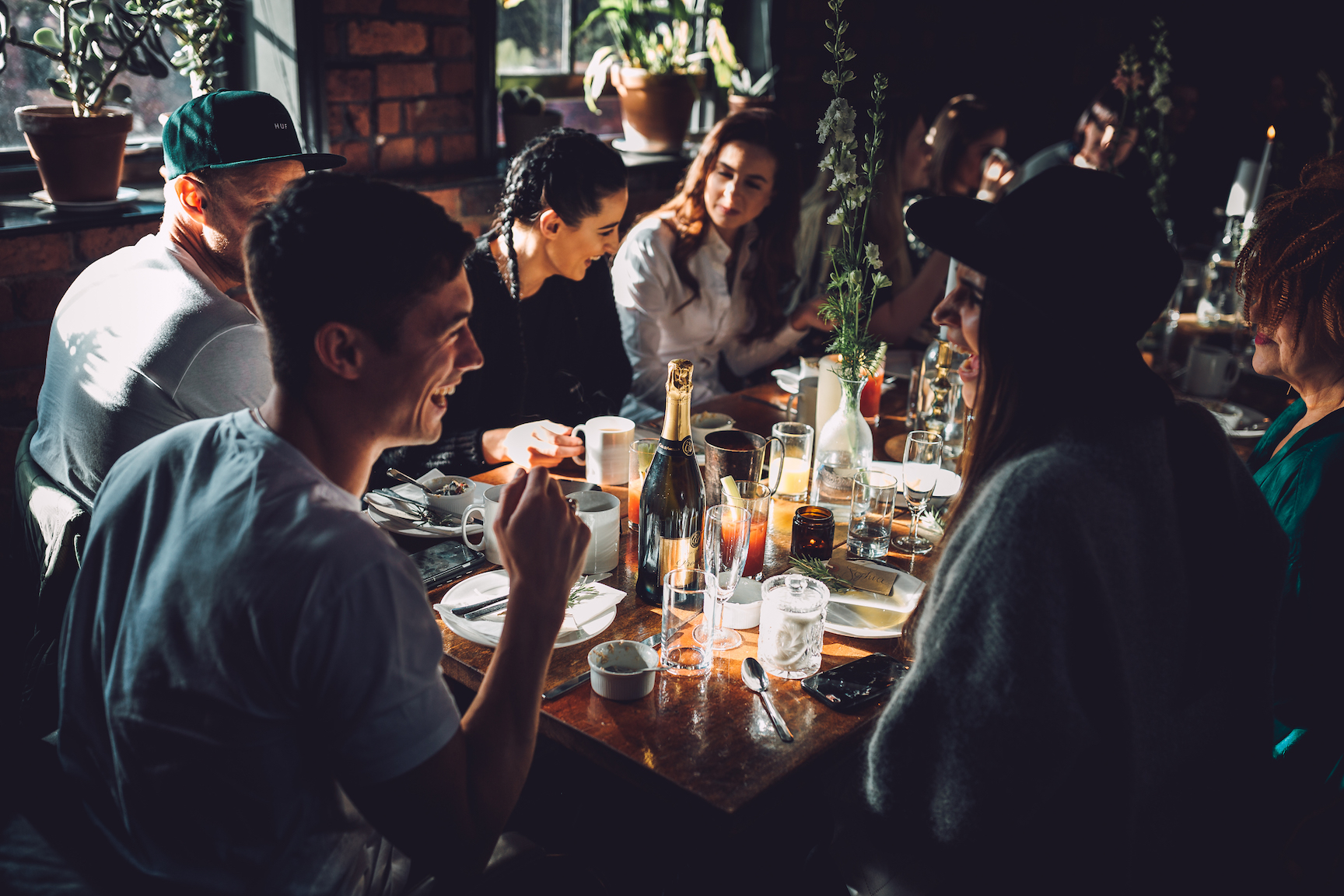 We hosted our first ever brunch on Saturday 4th February - and it was the most luxuriously beautiful morning imaginable!
"Epitome of a weekend - tantalising tastes situated in a sublime setting that satisfied the senses. Superb!"
Our guests took their seats, with name cards written individually in calligraphy on luggage tags. The sunshine was streaming in through the windows in our delightful Grade II listed building, the candles were lit, the tables were groaning and the bloody Marys' were flowing. A vodka-spiked-tomato-horseradish-concoction is the only way to start your Saturday!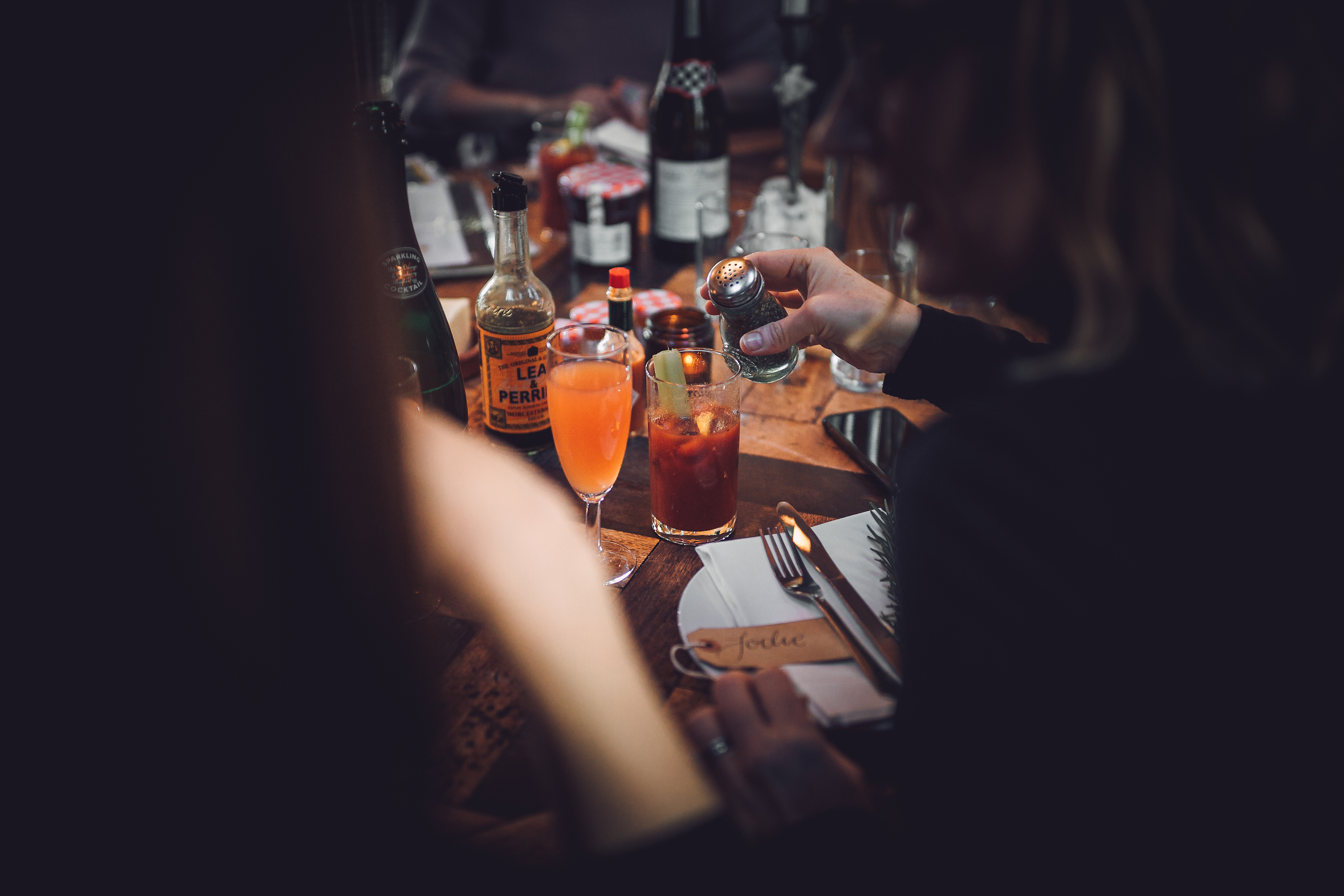 With tastebuds tickled, it was time to have a nibble. Our first course; breakfast trifle, made with overnight apple soaked oats, homemade Yorkshire rhubarb compote, custard yoghurt and sprinkled with pomegranate seeds and nuts, went down a storm...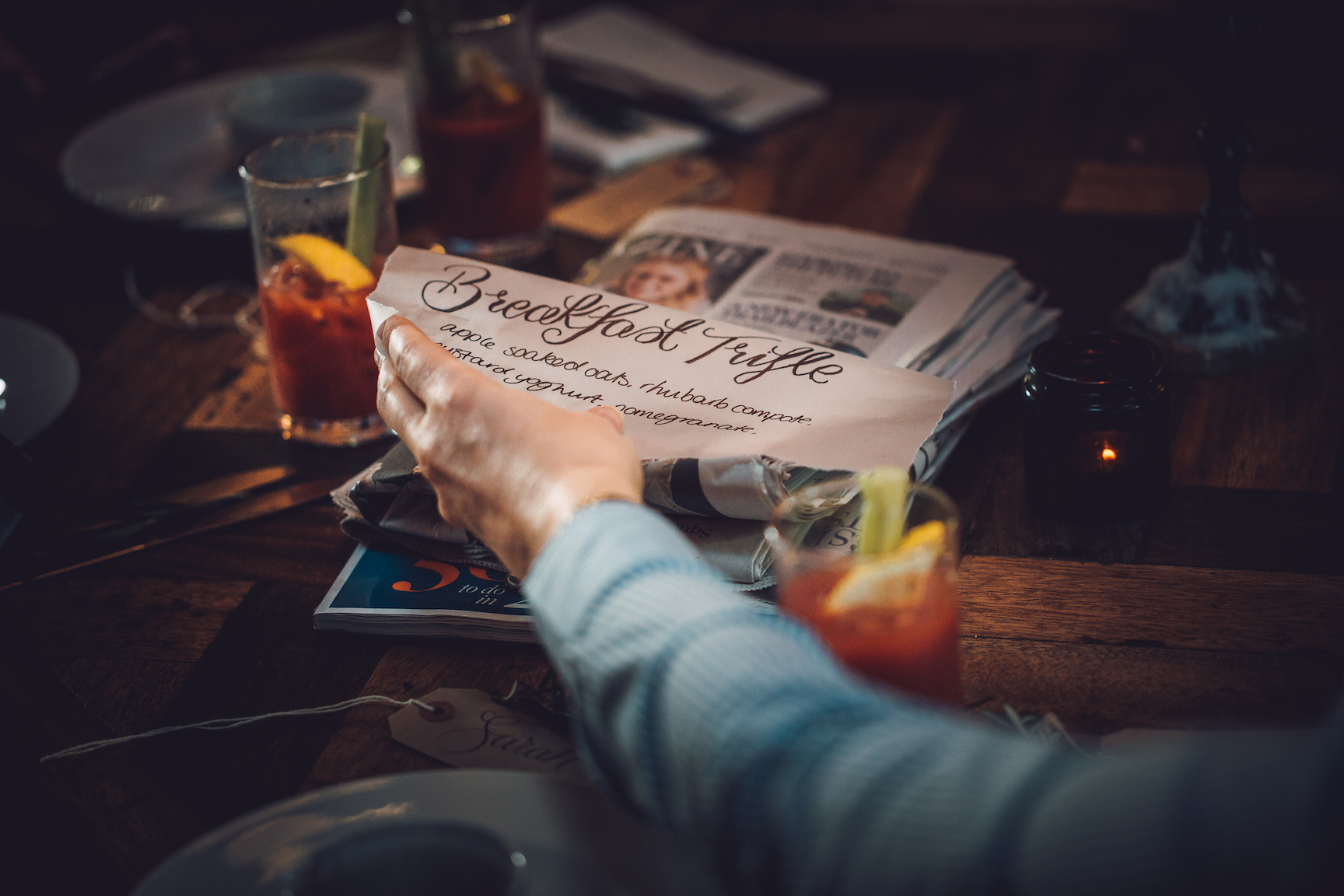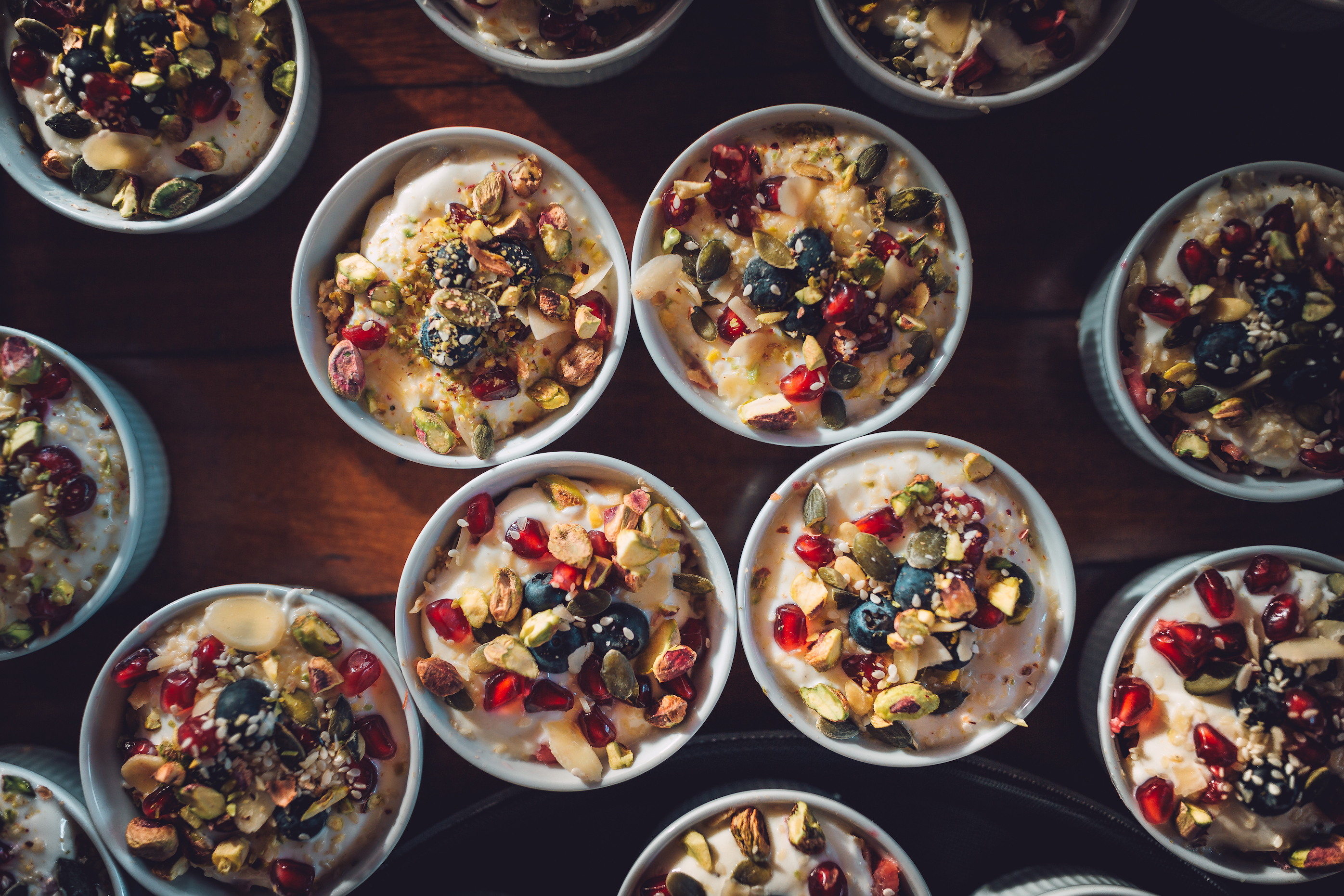 Once the tart little trifles were polished off, our guests began to help themselves to piles of the most beautiful freshly baked bread from Seven Hills bakery - poppy seed pagnotta anyone? Or a slice of fig toast? Beetroot and caraway? Of course, served toasted with lashings of butter, jams and marmalade. Heaven!
Our guests had carefully chosen their next course, as difficult as the choice may have been... eggs Benedict, bubble & squeak topped with Yorkshire slow-roast ham, delicately poached eggs and hollandaise or French toast with maple home-cured streaky bacon, dripping with sticky maple syrup, homemade fruit compote and cinnamon cream...
It, literally, can't get any better than that.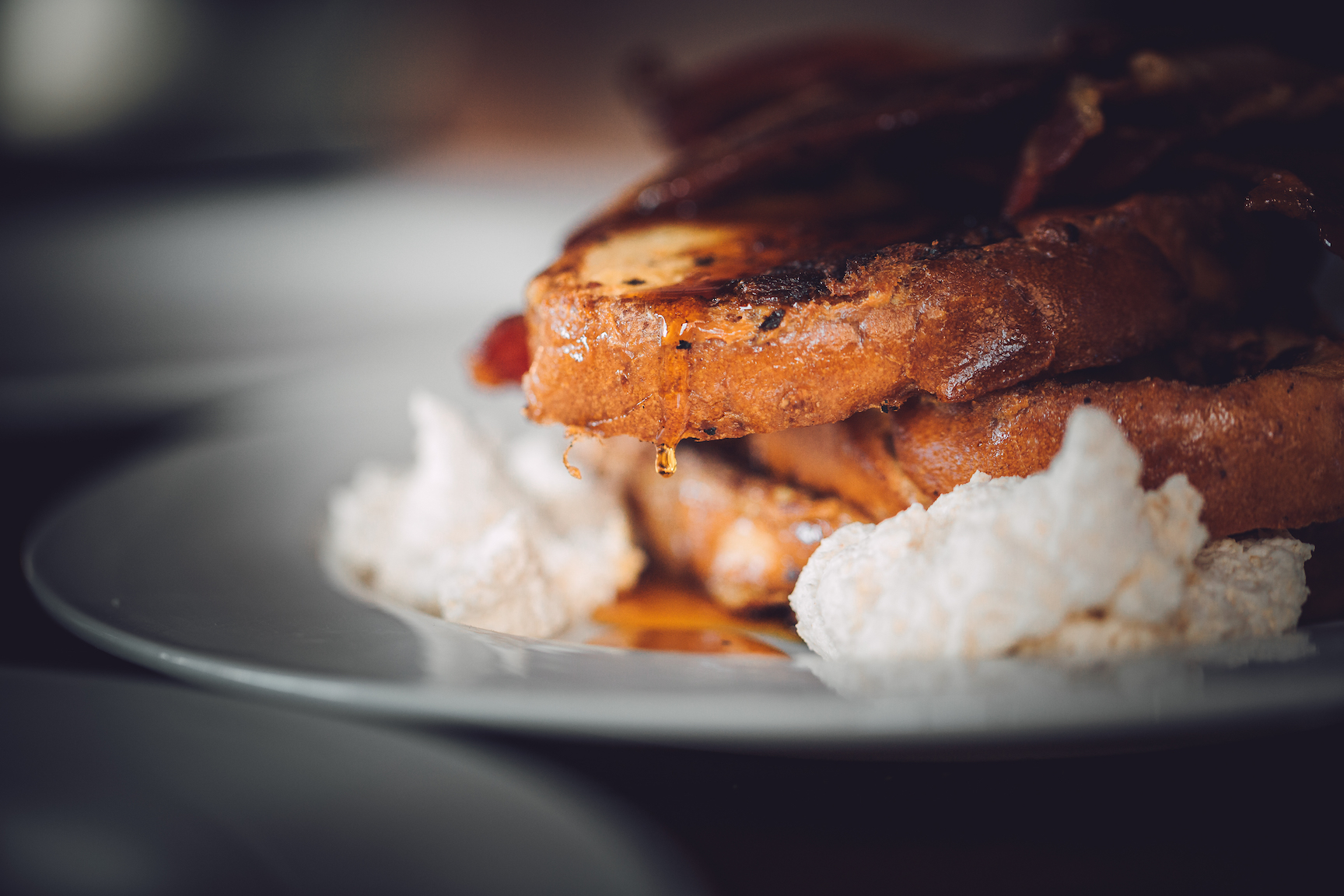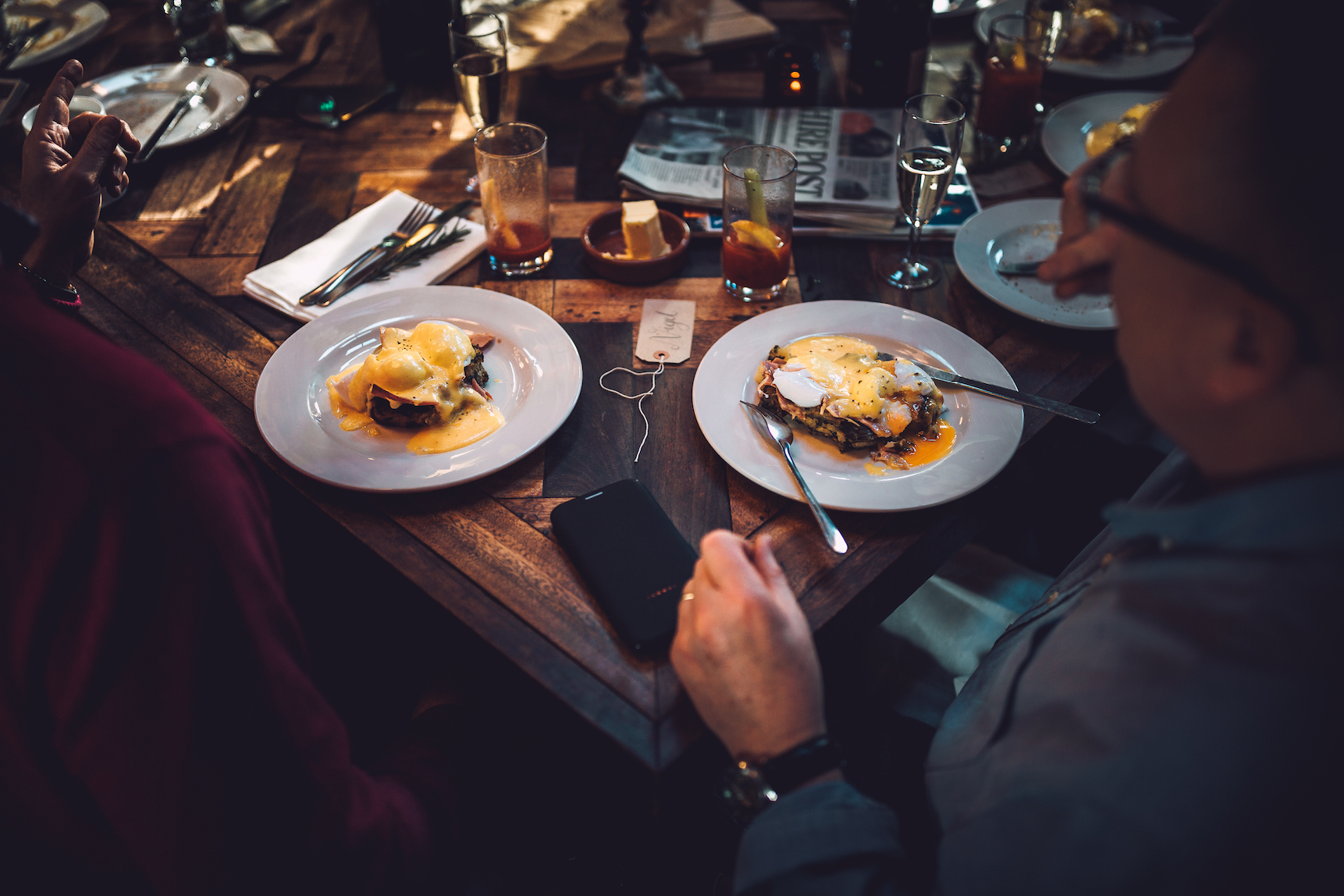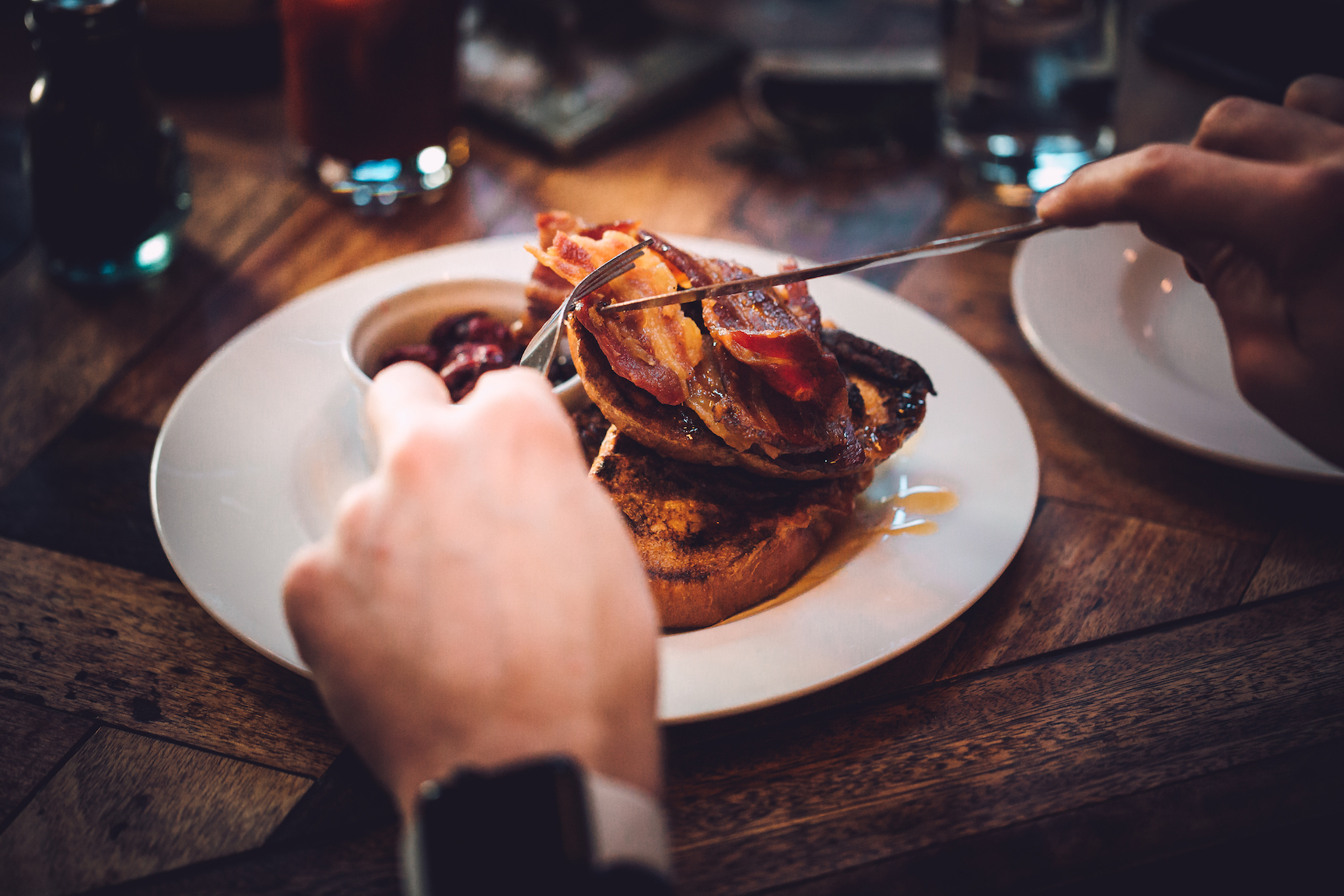 Not only were the champagne corks popping and tipples being quaffed - but our lucky lot were sipping on the most gorgeous coffee blends from Kelham's own Zig Zag coffee - we served "The Sun is Often Out" - a blend of eastern Congo and Guatemalan beans, with notes of citrus fruit, peach and jasmine. Just delightful!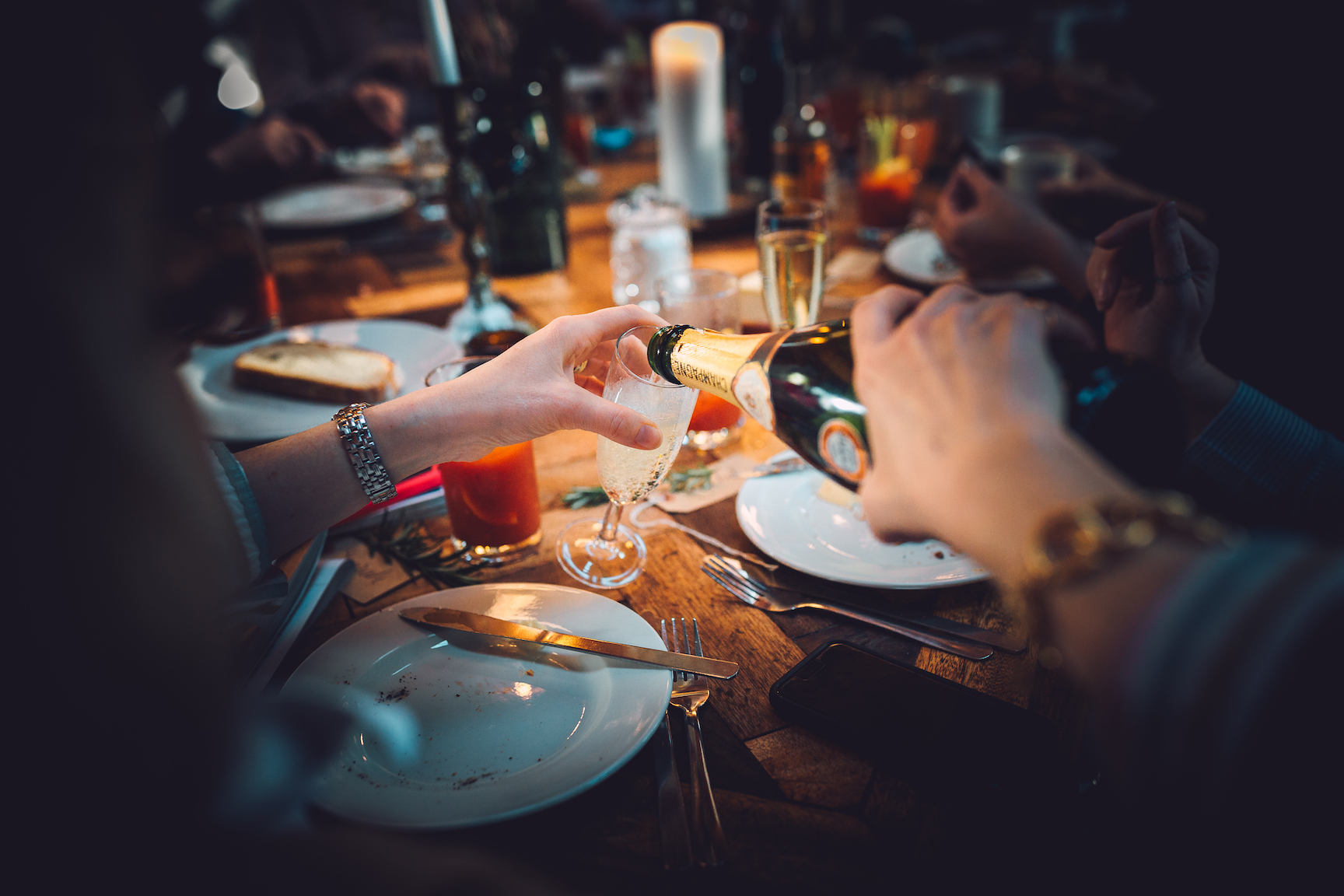 "This was a perfect Saturday treat, we felt completely looked after, it was absolutely stress free and, of course, delicious! We will definitely be returning next time!"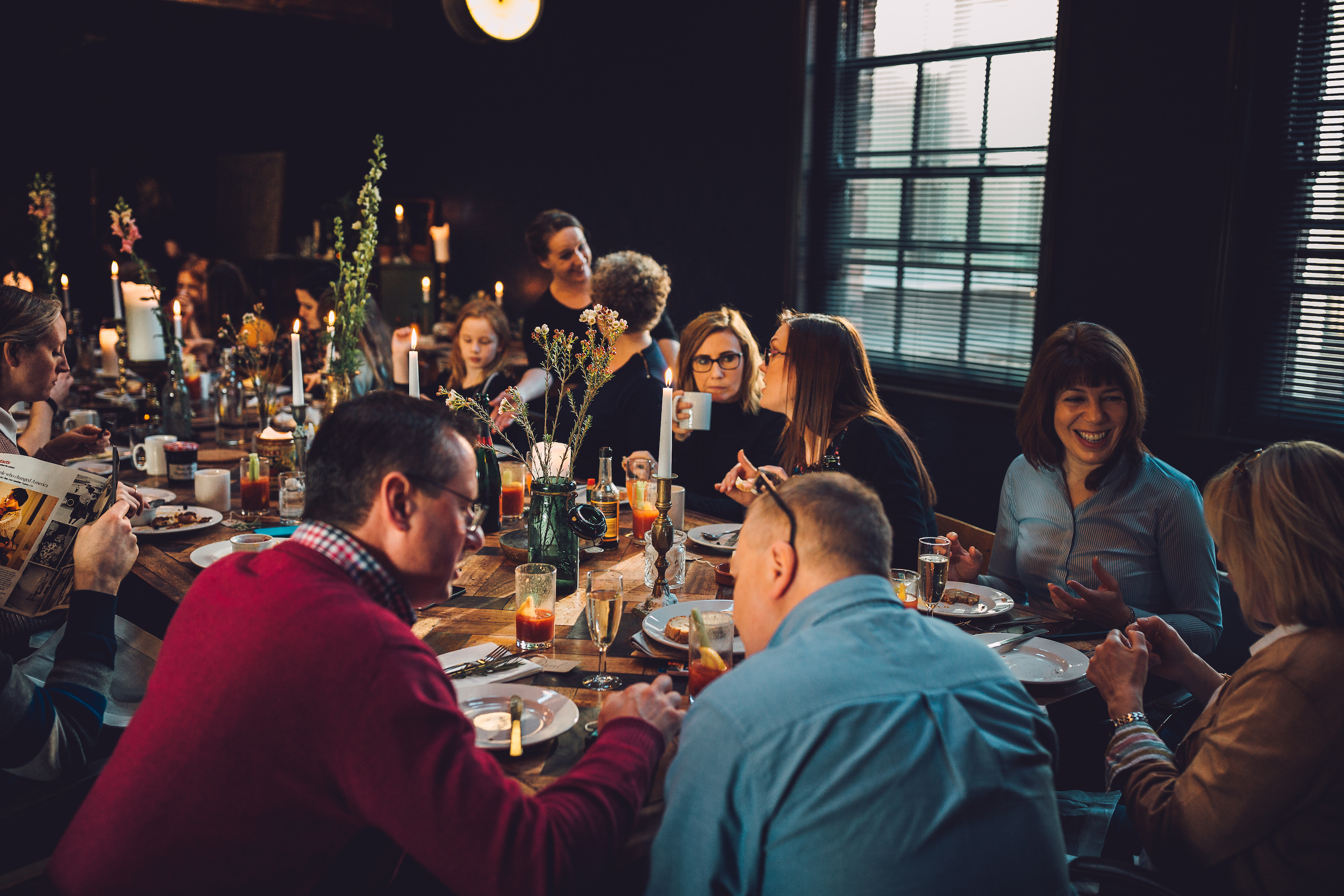 Finishing up mains, and leisurely taking a peek at the day's papers, we hadn't served up our last surprise yet... a course of petit fours; espresso chocolate truffles, coconut macaroons, blackberry pate de fruits and miniature scones with clotted cream and jam topped off the early afternoon nibblers.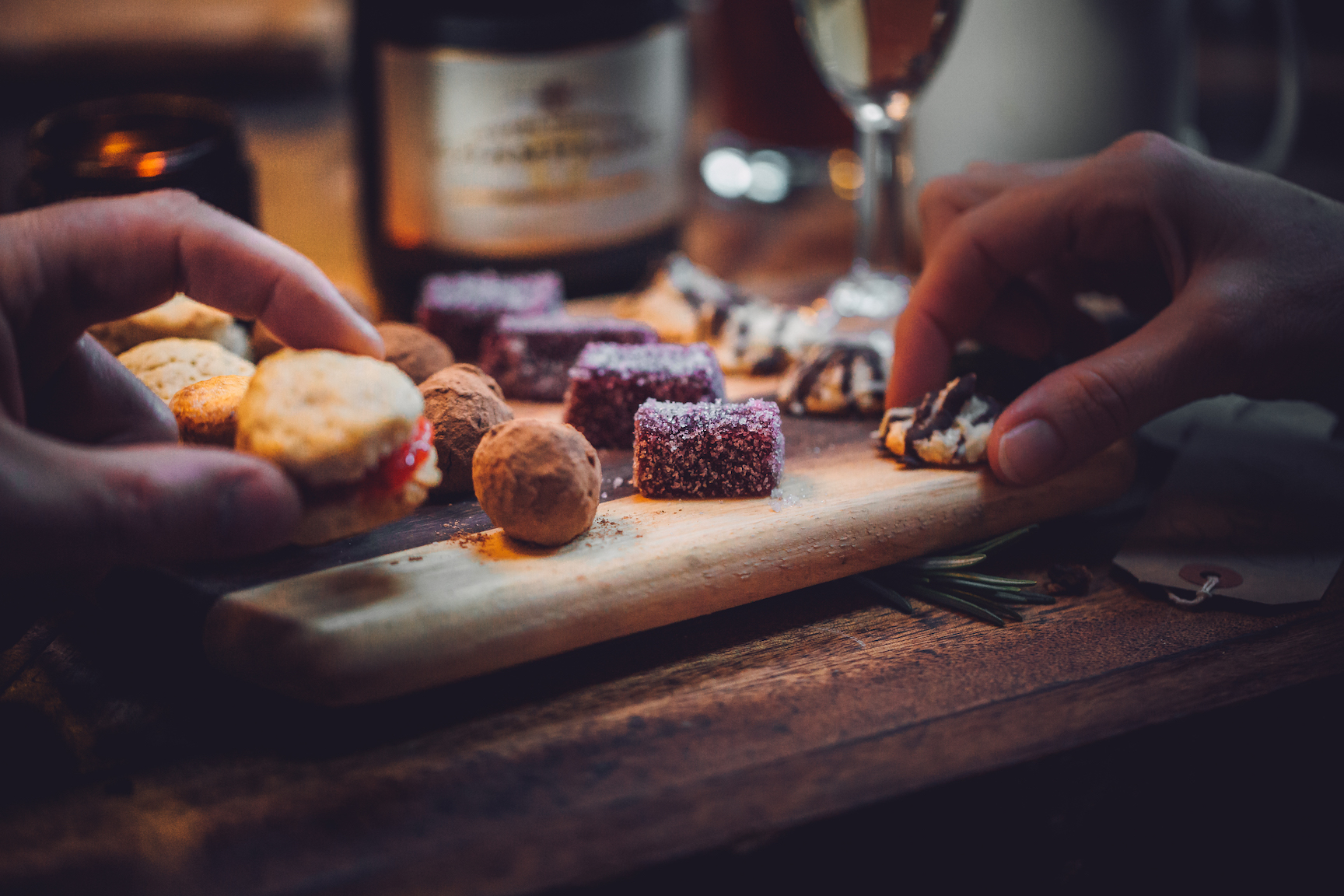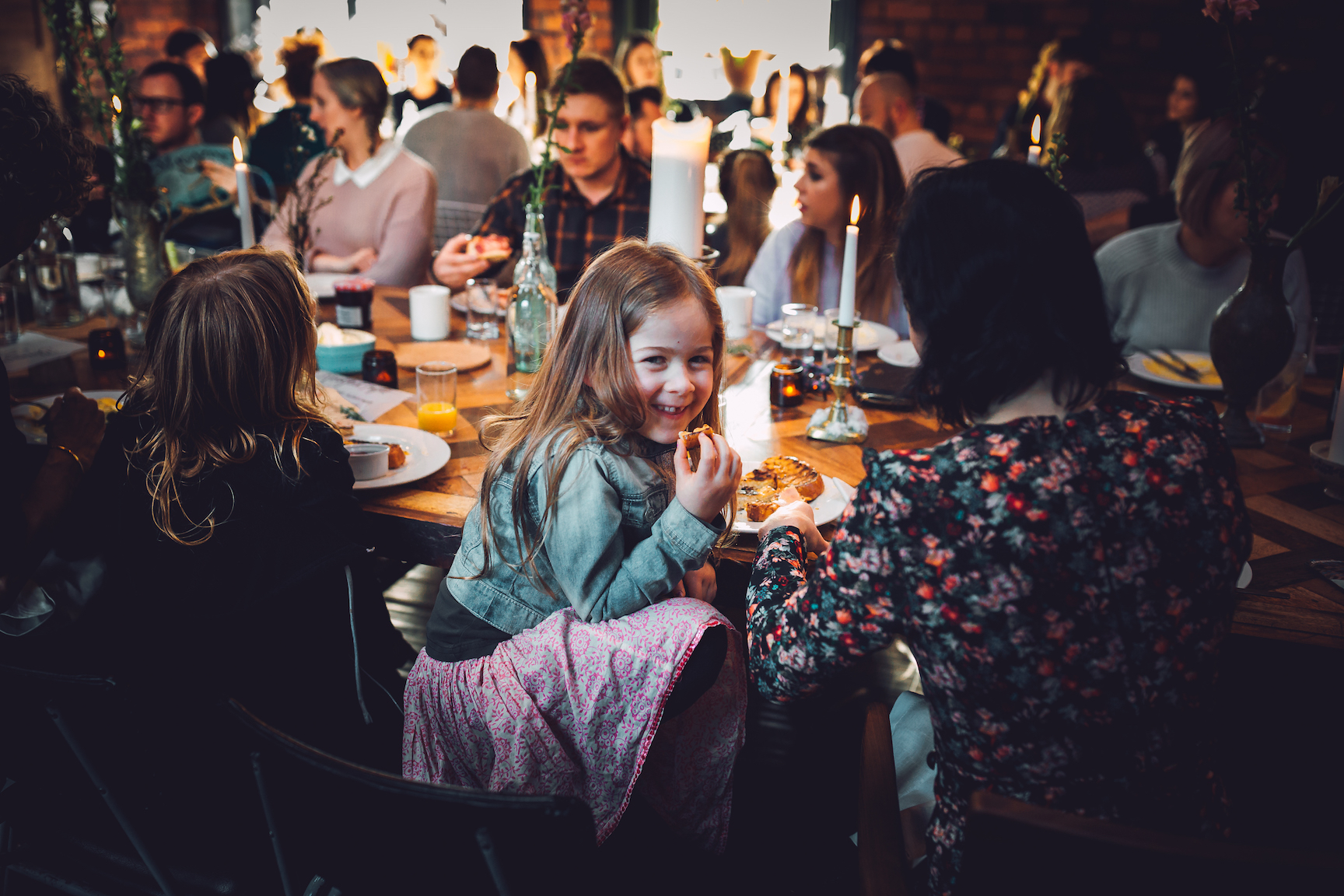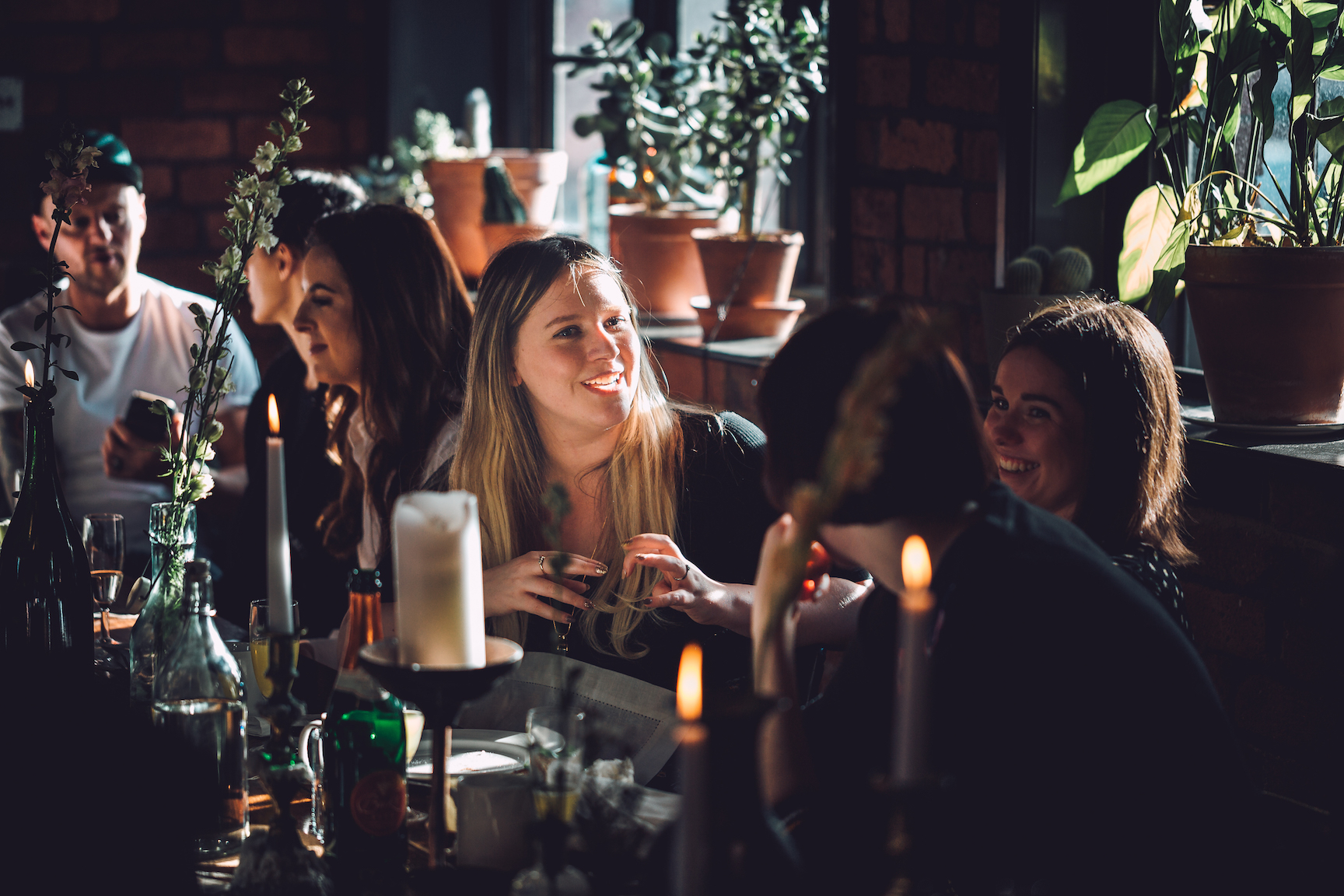 As our guests slowly peeled themselves from the comforts of The Chimney House, and wandered, blinking out in to the bright sunlit cobbles, they took a couple of minutes to write some lovely comments in our guests book...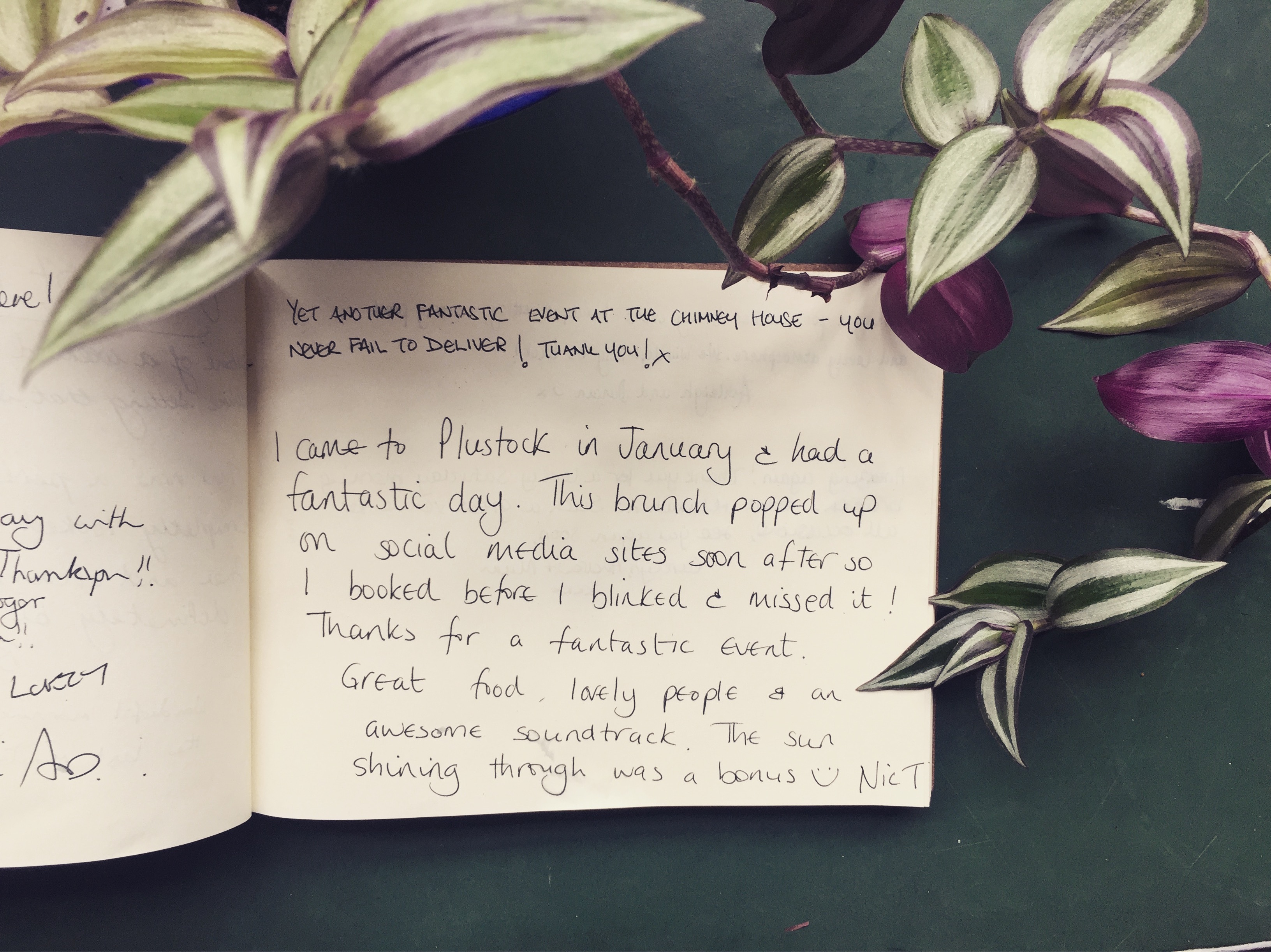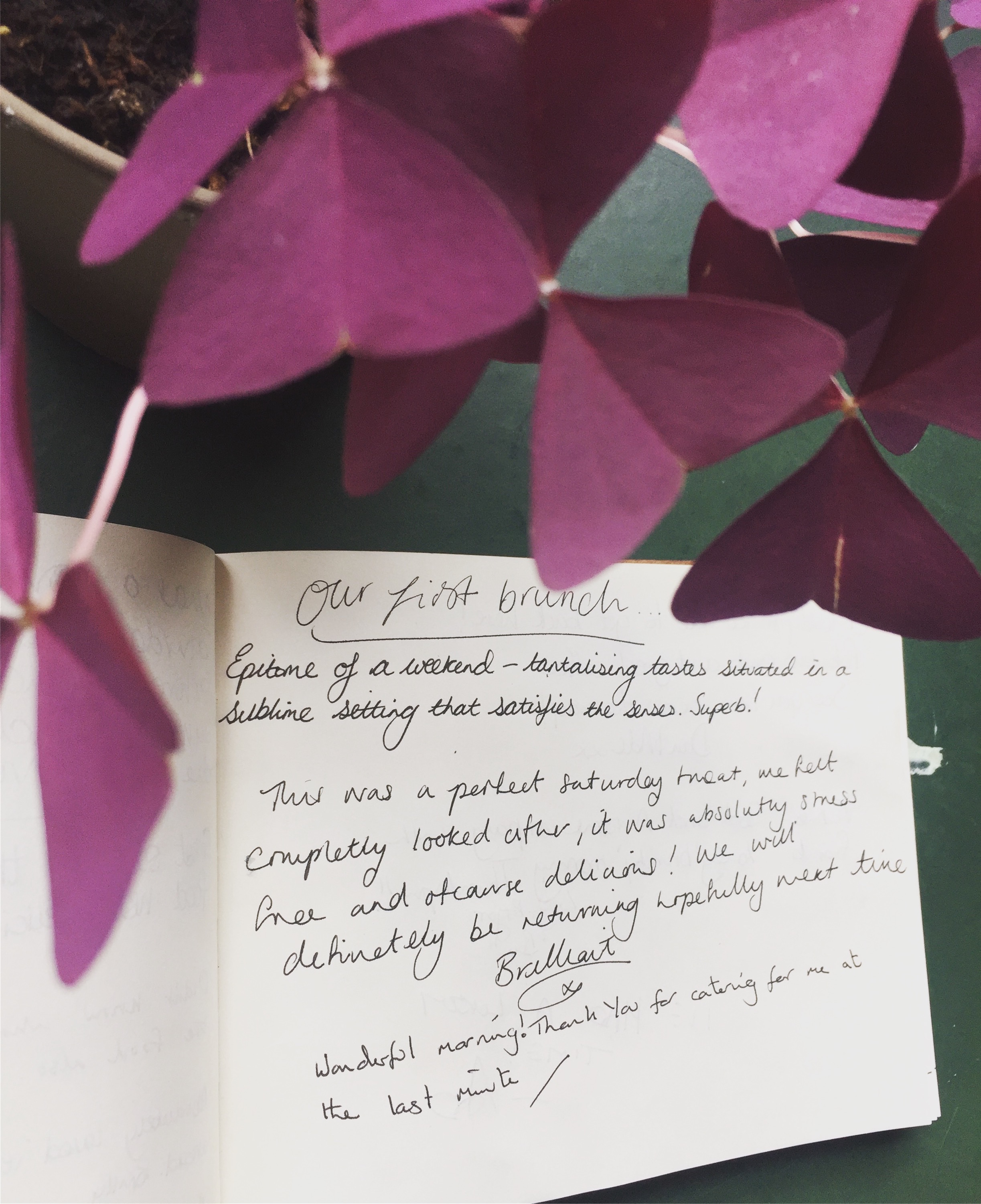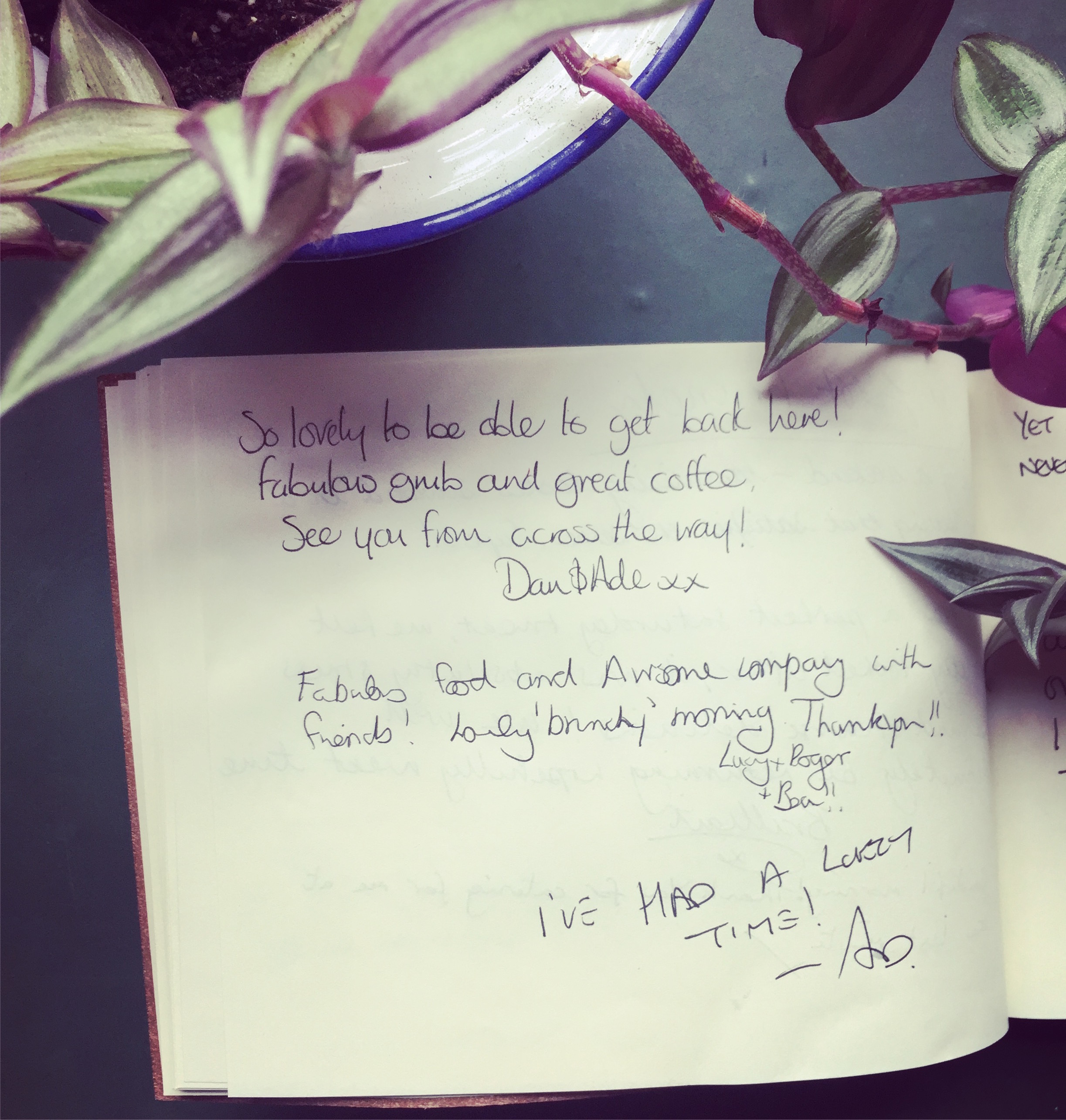 BOOK HERE
If you'd like to join us for the next Brunch at The Chimney House, it'll be held on Saturday 25th March, from 11am-2pm, and you can grab tickets HERE.
Make an Enquiry
We are very happy to arrange viewings, to talk about prices and offering to suit your event. Please fill out the form below or call us on The Chimney House Hotline on 0114 276 7885.