SIGN UP FOR STORIES
We would like to invite you to sign up to receive sporadic emails from us about House events, news, special offers, products and services from The Chimney House.
x
Hello From The Chimney House
We're looking forward to welcoming you into The Chimney House this year!

Booking are open and well and truly underway for Wedding Feasts, Wedding Ceremonies, Private Dining, Celebrations and daily Meetings, Training Sessions & Away Days for 2023/24
Find Out More
x
Summer Meadow Supper Society - Behind the Scenes!
Posted 29th July, 2016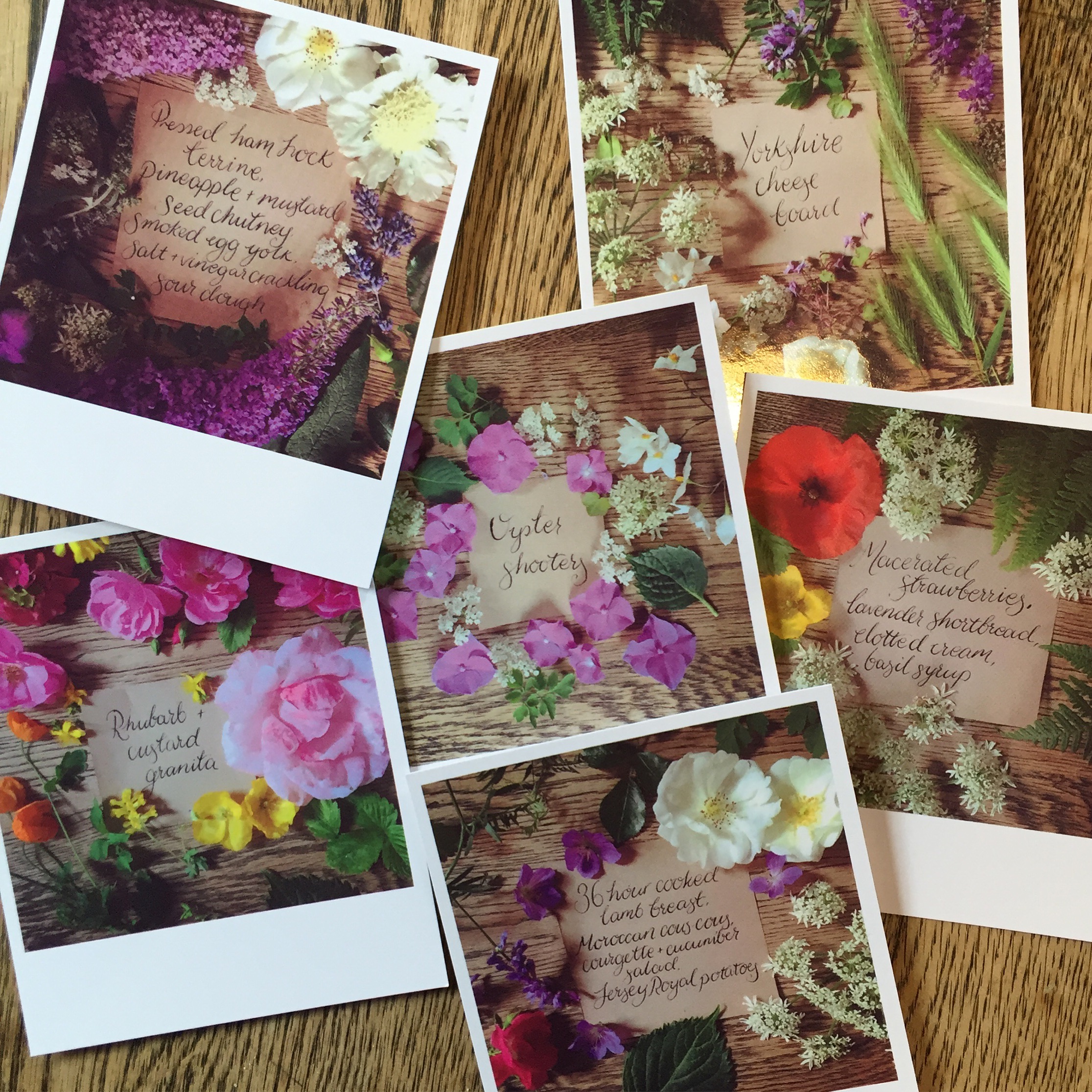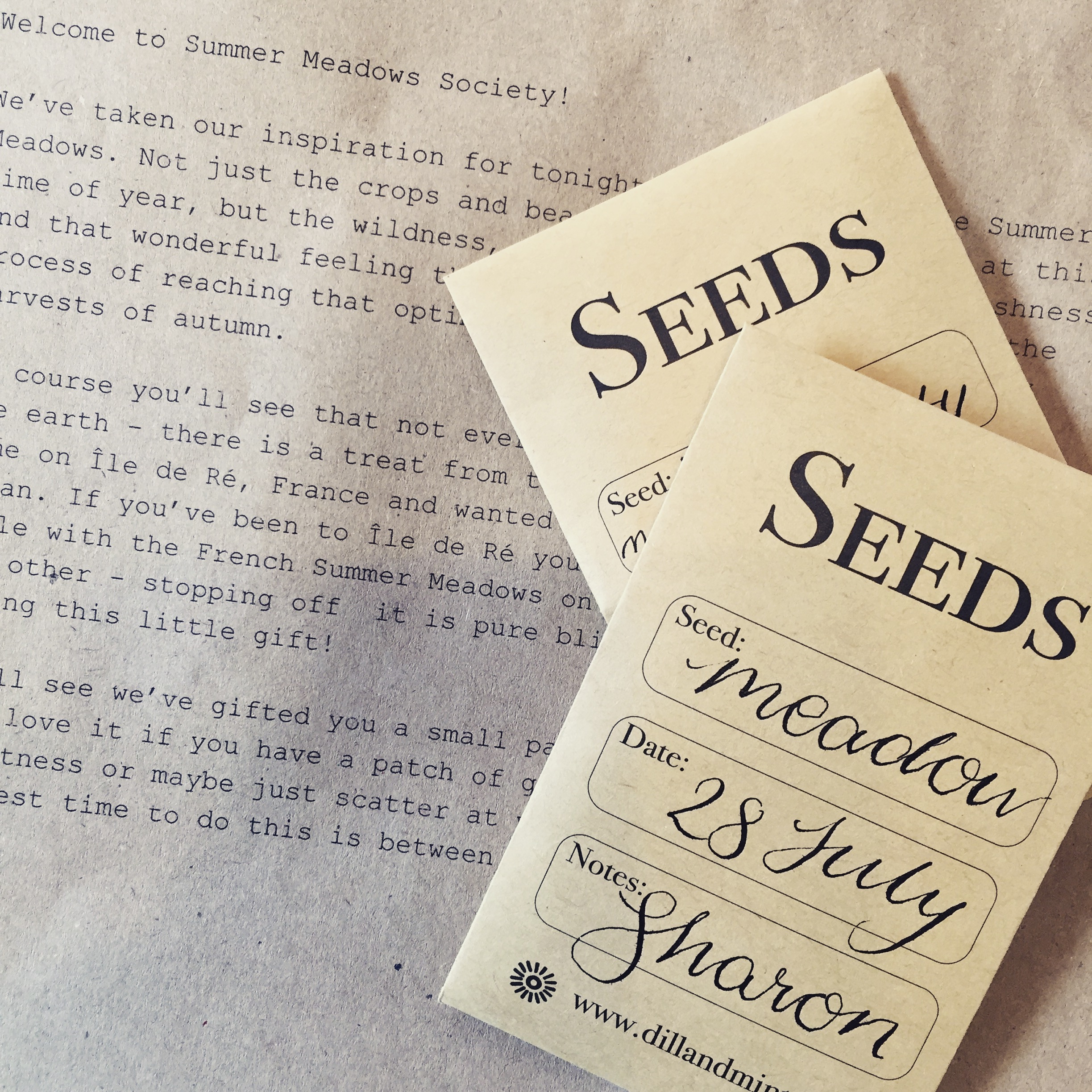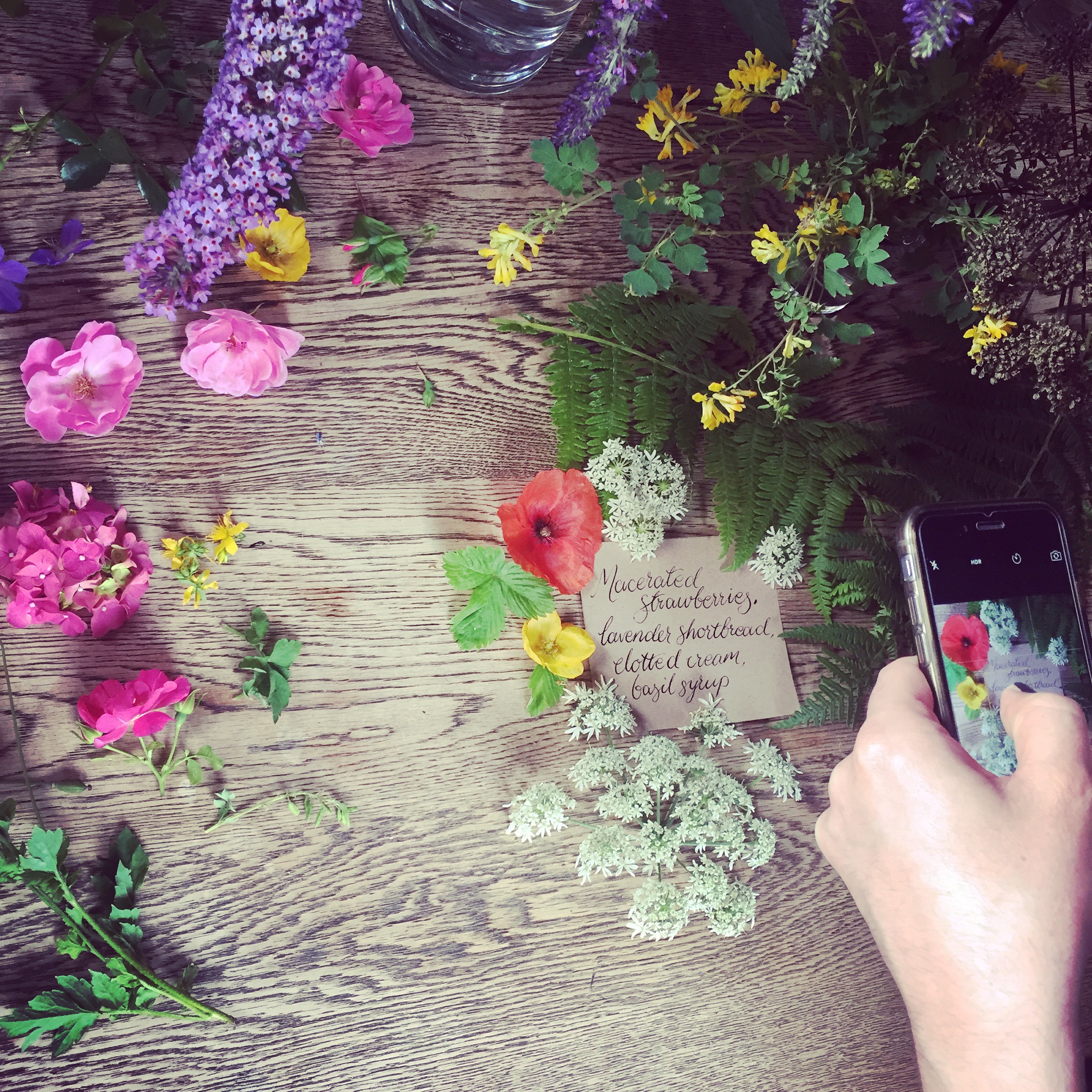 Last week we took inspiration for Supper Society from the Summer Meadows. Not just the crops and beasts that grow and graze at this time of year, but the wildness, spontaneity, brightness, freshness and that wonderful feeling that everything has reached or in the process of reaching that optimum time before the rich and juicy harvests of autumn.
We'll elaborate on the evening's delicious treats very shortly, but for now, take a peek behind the scenes, at our polaroid menu keepsakes, personalised calligraphy packets of summer meadow seeds, and typewritten tasting notes from our incredible chef Chris. We love to perfect the little details to make the evening magical.
We foraged our gardens for blooms, buds and wildflowers, and styled them around little calligraphed notes for each of the courses. Printed on to beautiful polaroid piccies, these were then presented to each of the groups who joined us for the evening, alongside typewritten tasting notes for each part of the dish, just before each of the courses was placed in front of them. We think knowing the magical processes for each of the mouthwatering goodies you're snaffling, makes everything taste that little bit sweeter. Who doesn't want to know their egg has been slow cooked two hours at 62º?!
We decided our place-card seed packets were the perfect way to designate our 48 guests their seat for the evening, little brown packets full of English meadow seeds and individually calligraphed with the name of each guest, the type of seed and the date of our Supper Society - we love the thought of our guests scattering a patch of wild brightness in a patch of their gardens and taking some Summer Meadows away with them from our beautiful evening.
Keep your eyes peeled for more Supper Society pics and details of the full menu! Make sure you're signed up to our mailing list to get the first head's up for the next Supper Society!
Make an Enquiry
We are very happy to arrange viewings, to talk about prices and offering to suit your event. Please fill out the form below or call us on The Chimney House Hotline on 0114 276 7885.