SIGN UP FOR STORIES
We would like to invite you to sign up to receive sporadic emails from us about House events, news, special offers, products and services from The Chimney House.
x
Hello From The Chimney House
We're looking forward to welcoming you into The Chimney House this year!

Booking are open and well and truly underway for Wedding Feasts, Wedding Ceremonies, Private Dining, Celebrations and daily Meetings, Training Sessions & Away Days for 2023/24
Find Out More
x
Big News! Say Hello to Laundry!
Posted 6th November, 2013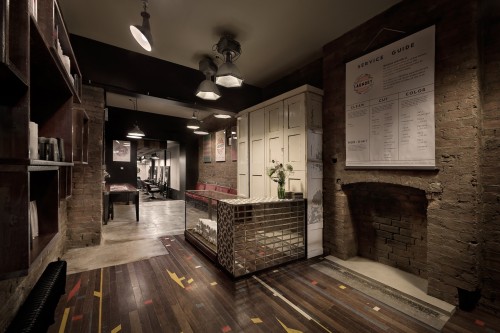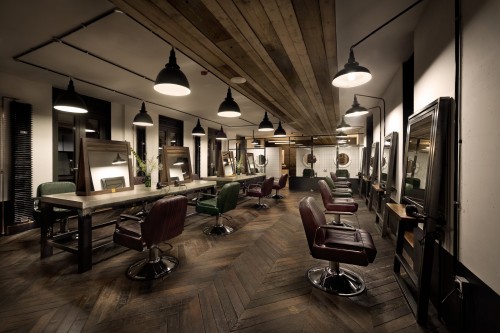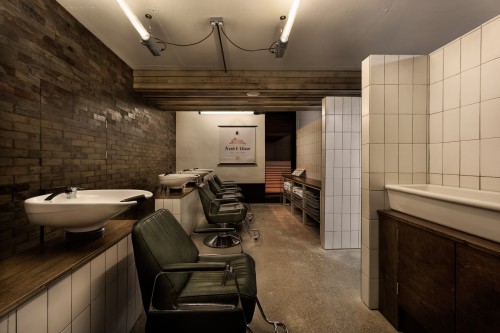 YIKES!!!! So this is our big news! Our new venue which is dedicated to making you amazing people look and feel fabulous! It's our latest brand 3 and a half years after we opened The Chimney House doors.
Laundry has literally just opened and has an amazing team at its heart who are ultra specialists in hair cut and color.
There has been so much interest in Laundry – being based right next to the awesome Tamper(of our Coffee House fame) – many of you will have seen building works happening in Sellers Wheel during the Summer as we pulled together this mammoth interior – designed by our team 93ft.
We've had so many people asking us – why a hairdressers? Many reasons – but from a guest perspective we wanted to explore the part of events before you even get to the event – that holy grail of looking tip top and A1 when you arrive…And making that feeling last into your day to day life. We've got such a fabulous team running Laundry and you only need to walk through the door to feel amazing…!
Sit in those beautiful spacious leather seats Tamper coffee in hand and ahhhhhhhhh relax…
We're so happy that you have been with us on our ride with The Chimney House, we've got so much coming up with The CH that we are literally bursting to tell you but for now – we invite you to experience our brand of comfortable luxury at Laundry. The place where you go to feel a whole lot of happy about the hair upon your head!
The Chimney House is just about fully booked for Christmas…HUZZAH!! So we'd like to extend an early Christmas gift to you with a little festive treat of 20% off all cuts and colors at Laundry… Click HERE to sign up. Call 0114 276 3645. Hurry though as we're already booking up fast! We're open after work until 7pm but can do later appointments if you need them.
Our team are incredible – they've been globe trotters and adventurers but have all been drawn back to Sheffield to be a part of Laundry. We've incredibly privileged to have this experienced team – their knowledge and application of skill and technique have blown us away…(and everyone who has been to Laundry so far) See below about Laundry People.
This is the official line folks…
New From The Chimney House: Laundry for Hair.
Following on from The Chimney House is Laundry for Hair. Laundry stands as a independent brand but with the benefit of its Sheffield big sister, multi-award winning events specialist – The Chimney House.
Occupying the grand building of Arundel Street's Sellers Wheel Laundry is a specialist collective of hair experts. Top of their game stylists led by Glen John Lewis and Chris Lock and a second to none technical team presented by Billie Mo Tredgett.
They are brought together as a team by Mitchell Wilson who is responsible for bringing the Toni&Guy brand to Sheffield and Chesterfield in the mid '90′s.
Sally Clark owner of The Chimney House comments 'we're really proud to launch another new brand in Sheffield– the City feels buoyant and poised for adventure, Laundry is fresh and bold with plenty of bounce and we can't wait to embrace the City's current vibe'.
Mitchell comments 'we've assembled an opening team whose skill sets are completely tuned into quality and the needs of today. What we do here is very relevant to the City. Everyone who works at Laundry has an advanced skill set and technical ability which allows us to offer a top notch service but at very competitive prices, we've selected the cream of the crop from Sheffield and London bringing into the City a fresh cycle of skill and innovation in approach'.
Linked in thought – The Chimney House and Laundry both take their interior vibe from the honest and interesting tales and history from reclaim and salvaged materials. The design team have used this as a platform and have taken the application of restoration, reclaim, salvage and heritage a whole jump further. The interior which has been crafted by award winning Sheffield agency 93ft and celebrates honest fabrics – rescued woods, smooth and cool to the touch concrete polished and buffed up, luxurious upholstering, exposed brick and iron wrought in Sheffield.
Tim Hubbard of 93ft comments 'we have been very mindful of Sheffield in our design and build, everything in Laundry has been designed, made bespoke and fitted in Sheffield. Laundry has fuelled jobs over the past 9months calling on specialist artisans and skilled trade to craft the heart of Laundry'.
The brief of 'comfortable luxury' means Laundry is a place for both men and women to feel right at home and it also gives confidence. Mitchell comments 'We are able to extend our term 'comfortable luxury' beyond our interior to our pricing structure giving a real luxe feel and amazing end result but comfortable prices.
Sally Clark comments 'We are very proud of Laundry. The Chimney House has been an incredible way to show how we can deliver beautiful and unusual events for both meetings, weddings and private dining. Our brand has been adopted by thousands of people in this year alone. Laundry is a way of being able to extend our level of service by helping our guests look and feel fabulous in a City that is certainly looking and feeling the part'.
SOCIAL
Website: http://wearelaundry.co.uk/
Twitter: @wearelaundry
Facebook: @Laundry
Opening Offers: 20% off all cuts and colors on sign up to the Laundry mailing list via the website. Click HERE
Address:
151 Sellers Wheel
Arundel Street
Sheffield
S1 2NU
Call to book: 0114 276 3645
LAUNDRY PEOPLE
Mitchell Wilson
King of cool. Mitch was a leading name and shining star in the Toni&Guy brand. With the brand since 1991 and an indisputable trail-blazer for the group – he came to Sheffield in 1996 to head up their flagship store of the North. A creative, a visionary but humble as pie with razor sharp wit and naturally a keen business mind, makes Mitch as the head of Laundry a match made in hairdressing heaven.
Mitch's policy on opening Laundry is that he is keen to open with a small select team of quality and passion – who also have strong links to the City and a reason to come home if travelling from afar.
The specialists have gathered
Head of the Stylists: Glen John-Lewis and Chris Lock
A former style director with 13 years experience at Toni&Guy. Glen is a ladies and mens style guru. He is also an afro hair specialist. He adapts and bends the trends making real statements or focusing on classic beauty. Glen has an immense know-how for getting the best from hair in both cut and after-care. Glen will literally make you feel that anything is possible and sweeps you away with his extreme talent and all round great-guy feel-good aura that makes you feel 100% reassured your hair in his hands is perfection.
******
15 years as an art director and working at art team level in London for Toni&Guy. Chris' pedigree is outstanding in skill and experience and was snapped up by Fish of Soho as testament to that before a top Parisan salon got their man. Drawn back to Sheffield Chris has a mighty following and is both a stylist and a technician of extreme ability.
Head of the Technicians: Billie Mo Tredgett
A Sheffield lass but an adventurer, globetrotter, trouble shooter and magical colourist. Working in Europe and the Capital. Billie Mo was working in the hip capital of the World Shoreditch, style and colour darling to top celebrities and media figures before the pull of Sheffield brought her back to a whole new idea. Her fav saying is 'love is in the hair' and she is the go-to girl for anything from dreamy ombre colours to correcting home disasters.
Wedding and Events
If you have a fabulous event in mind or need wonderous hair for weddings and parties the team at Laundry will reach out to you with styles, ideas, classic or trend and transform you into your dream…You know the one you think about – and sigh…'If only my hair would do this…' and 'why can't I just get it to do this…' Worry not… We have the magic touch!
Under expert fingertips, sit, relax and let your hair transformation take place!
Call and ask for Billie Mo, Glen or Chris – come with piles of inspiration or nothing at all…Let us look after you!
Call to book: 0114 276 3645
Make an Enquiry
We are very happy to arrange viewings, to talk about prices and offering to suit your event. Please fill out the form below or call us on The Chimney House Hotline on 0114 276 7885.