SIGN UP FOR STORIES
We would like to invite you to sign up to receive sporadic emails from us about House events, news, special offers, products and services from The Chimney House.
x
Hello From The Chimney House
We're looking forward to welcoming you into The Chimney House this year!

Booking are open and well and truly underway for Wedding Feasts, Wedding Ceremonies, Private Dining, Celebrations and daily Meetings, Training Sessions & Away Days for 2023/24
Find Out More
x
Real Weddings - Rebecca & Kyle
Posted 8th June, 2016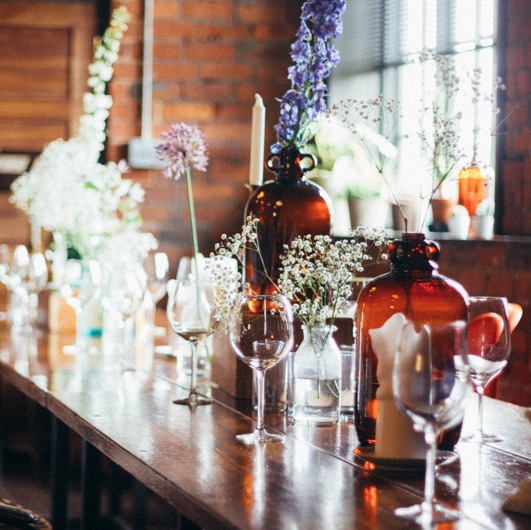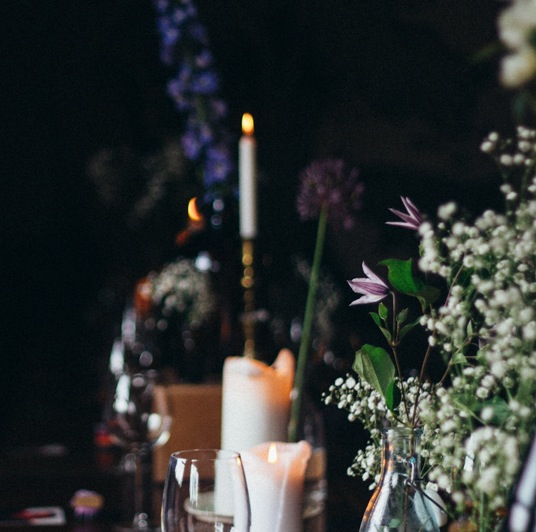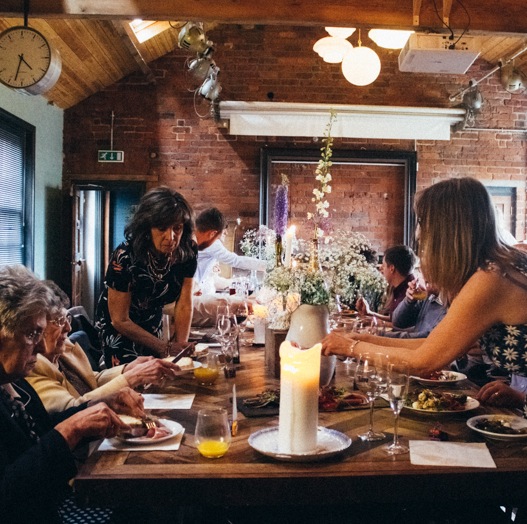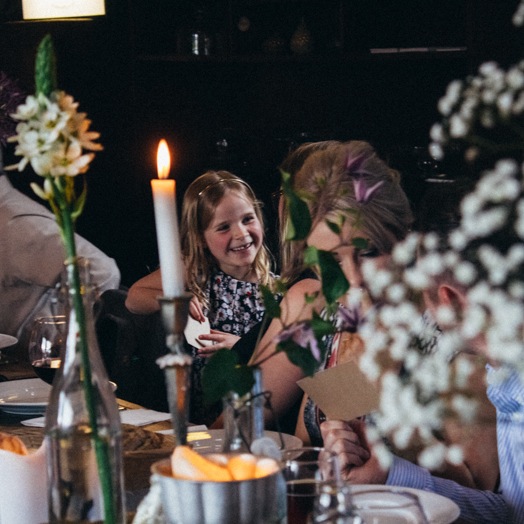 Definitely in the running for one of our most chilled out couples ever, Rebecca and Kyle are a total dreamteam! Finishing off their weekend of wedding celebrations with a gorgeous, super intimate Sunday supper for 39 of their nearest and dearest in May 2015. Perfect for when you don't want the weekend's party to end!
Rebecca, Kyle and their closest buddies had a Yorkshire feast with last summer's Laden Table menu; starting with fresh bread loaves and pats of butter, whole goats cheese baked in flaky pastry and boards with a selection of smoked fish, locally selected cured meats and chargrilled vegetables. Their mains were bone-in juicy roast chicken with blackened lemon and fragrant basil, whole sides of salmon in parchment, baked with lemon, garlic and butter, baked aubergine with tomato and aged Wensleydale, golden bubbling potato and mushroom gratin, spring pea and broad bean salad, toasted pearl barley with chilli, grilled Portobello mushrooms and tomato vinaigrette and radish, cucumber and red onion salad with fresh mint dressing. Finished up with dark chocolate and caramel tart dusted with anglesey vanilla pure sea salt. YUM!
We're specialists in pre-wedding, post-wedding and wedding-wedding celebrations, we looove eeeeking out all of the last drops of happiness from your most joyous celebrations!
You can see from the glorious pics from Helena, everyone had a fabulous enjoyed every last minute of the weekend!
Make an Enquiry
We are very happy to arrange viewings, to talk about prices and offering to suit your event. Please fill out the form below or call us on The Chimney House Hotline on 0114 276 7885.