SIGN UP FOR STORIES
We would like to invite you to sign up to receive sporadic emails from us about House events, news, special offers, products and services from The Chimney House.
x
Join us at Chalet!
Come and join us on Saturday 25th of January for a cosy evening with Starmore Boss - heading up a sublime wine tasting - with some of the best bottles from Alsace & Germany. Supper will be a grand selection of Chalet favs - so expect true tastes and plentitude from the slopes starring most excellent cheeses and meats.
Find Out More
x
Real Weddings - Lisa & Steve
Posted 12th September, 2016
Saturday at The Chimney House saw the beautiful Lisa and Steve celebrate their marriage with 41 of their closest friends and family - the perfect evening of happiness!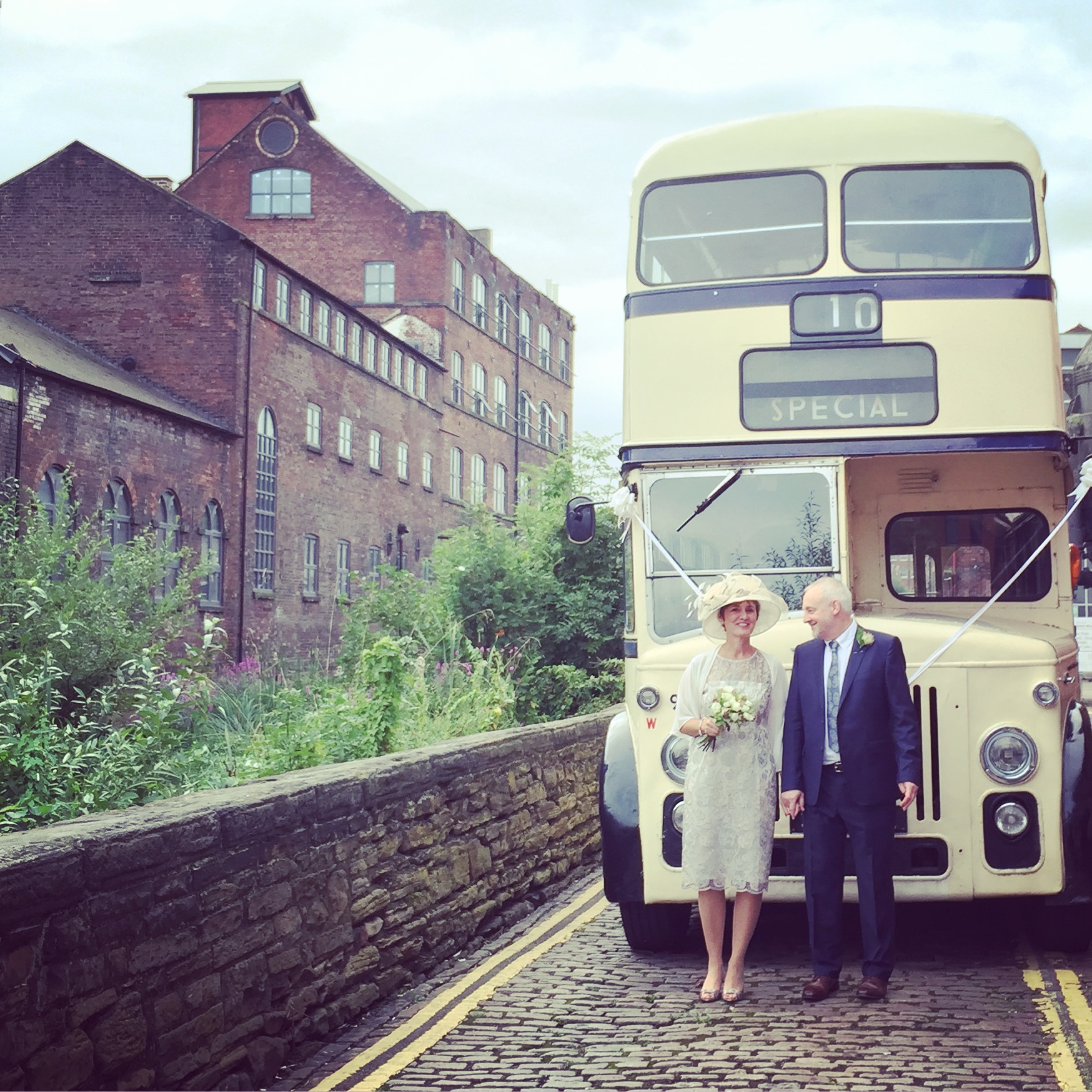 Arriving on the most gorgeous cream & navy vintage bus to a glass or two of prosecco and photographs on the cobbles was the perfect start to their time with us.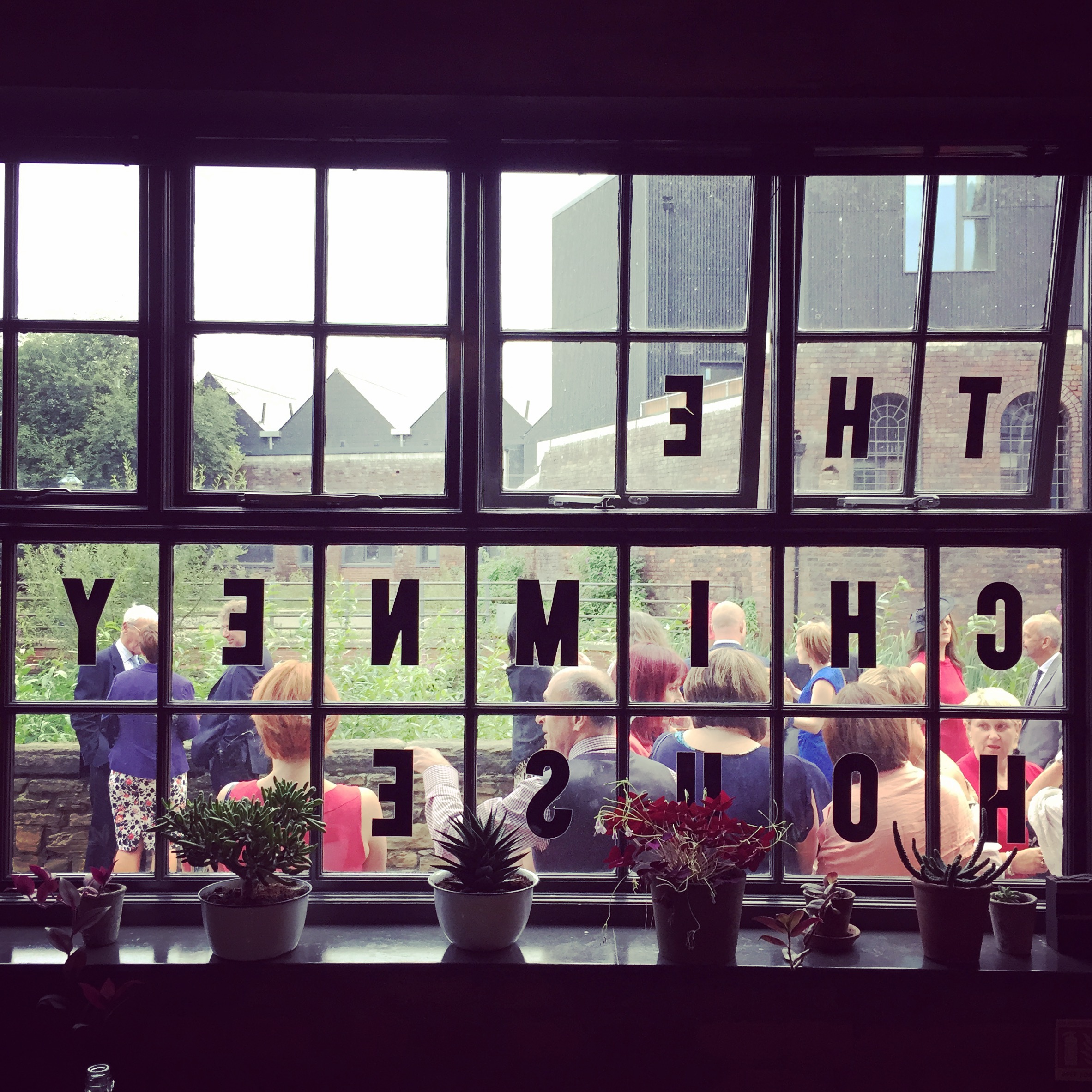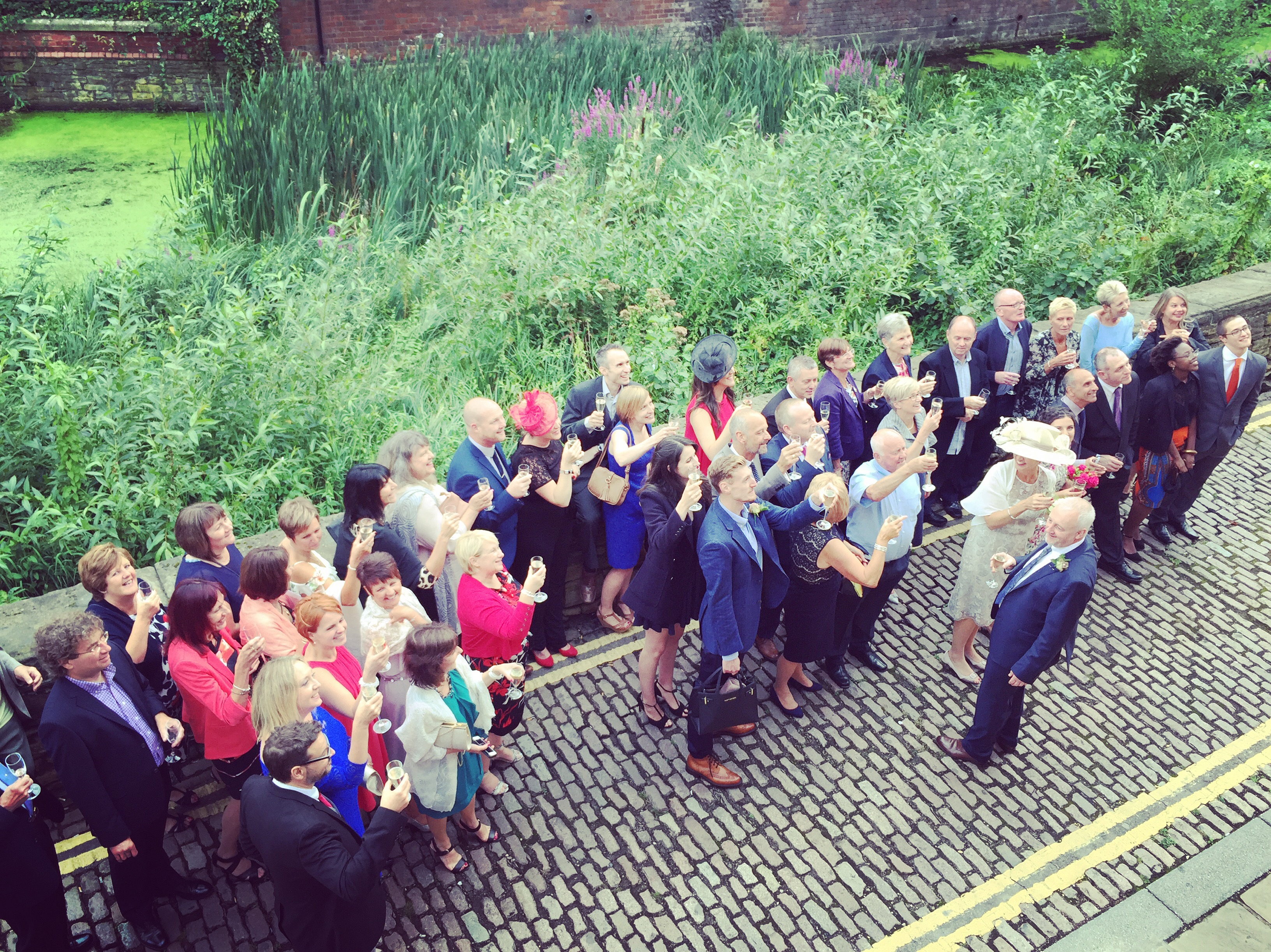 Plumping for our most decadent menu, the Laden Table, our guests were eager to get stuck in to supper! Arriving in our candlelit room, with personalised teracotta plant pot favours, guests were seated, and served with a hand picked selection of wine and ales.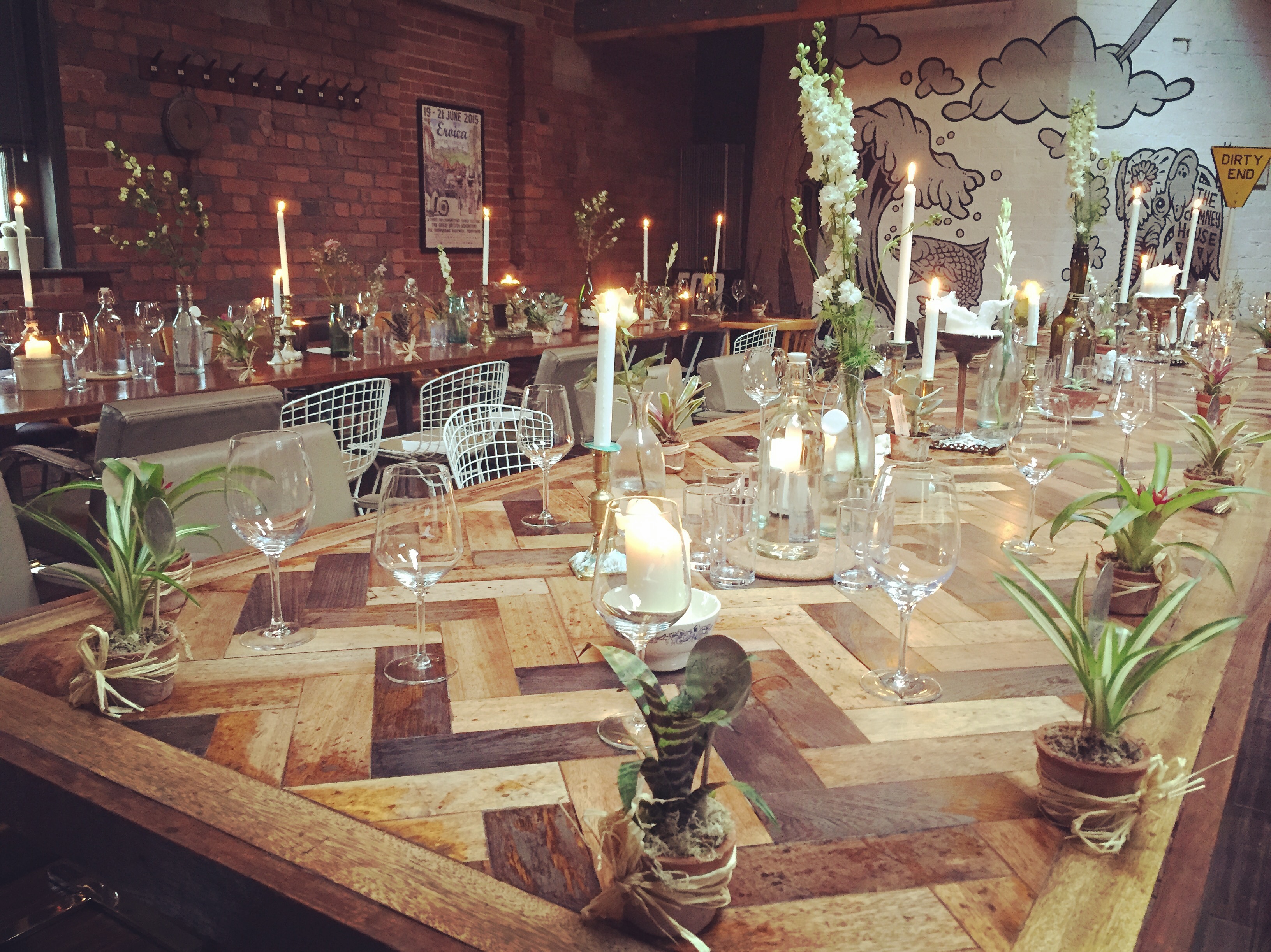 Supper was an absolute feast! Starting with fresh handmade bread plaits in a variety of new season flavours with pats of butter to tear and share, delicate, light and creamy chicken pâté, chargrilled vegetables with foraged wild garlic pesto, and homemade artisan dips, chutneys and pickles for scooping and dolloping. The Laden Table continues with slow roast, melt in your mouth, falling to bits, Summery Greek style lamb with oregano and olives, whole boned chicken, succulent and stuffed with rice, ready for simple slicing, seasonal veggies stuffed with fresh herbs, quinoa and cheese, surrounded by sautéed summer potatoes with buttery lemon and garlic, zingy triple cucumber salad? pickled, roasted and fresh and roasted cauliflower salad, with pumpkin seeds, browned butter and lime. Finished up with the most gooey salted caramel chocolate pecan tart ever and our freshly brewed fair trade coffee. Deeeeelicious!
Heartwarming speeches and a few more glasses of wine were the perfect end to a wonderful evening, with taxis whizzing our guests off in to the night with huge smiles on their faces, and lots of love in their hearts!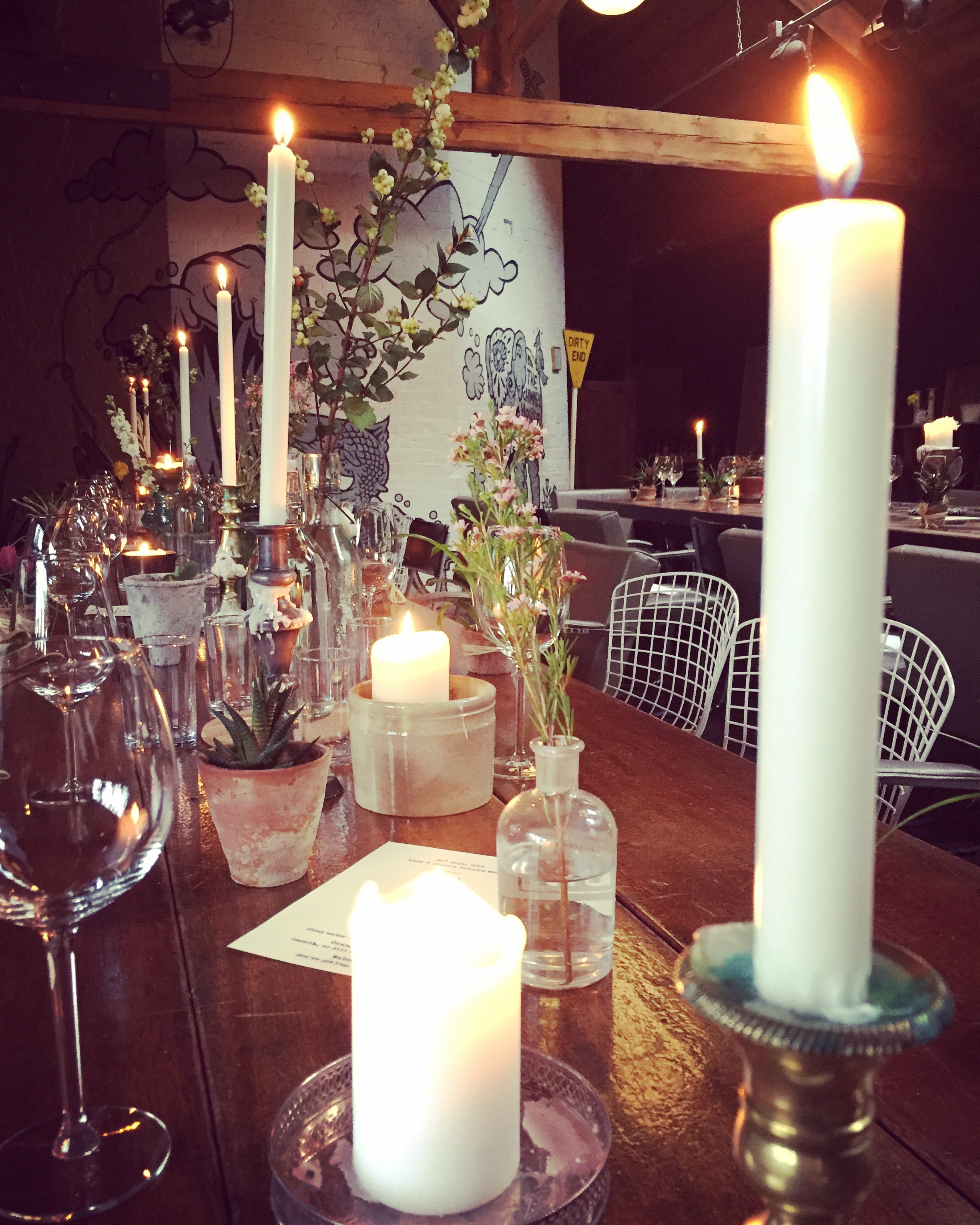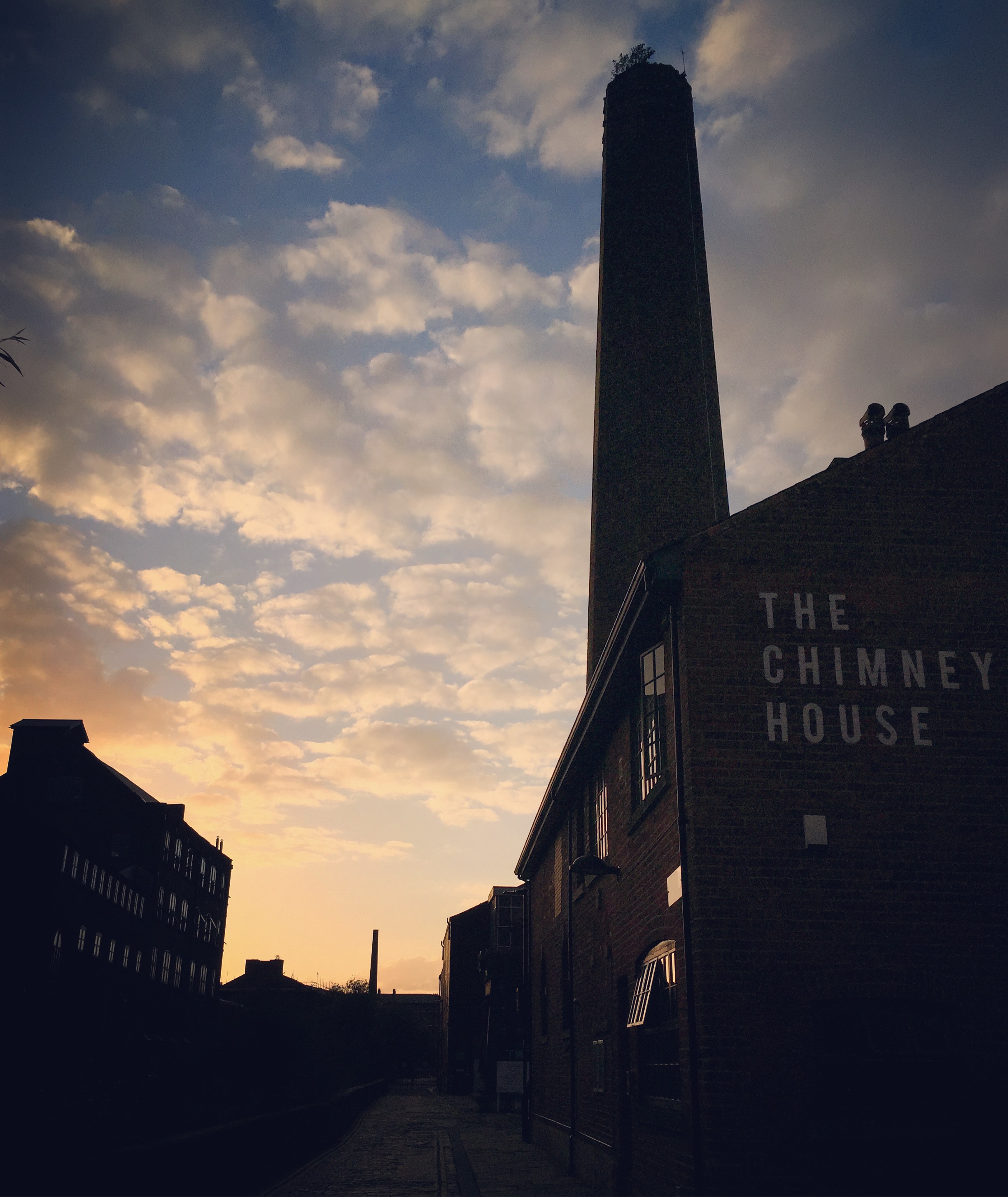 Make an Enquiry
We are very happy to arrange viewings, to talk about prices and offering to suit your event. Please fill out the form below or call us on The Chimney House Hotline on 0114 276 7885.