SIGN UP FOR STORIES
We would like to invite you to sign up to receive sporadic emails from us about House events, news, special offers, products and services from The Chimney House.
x
Hello From The Chimney House
We're looking forward to welcoming you into The Chimney House this year!

Booking are open and well and truly underway for Wedding Feasts, Wedding Ceremonies, Private Dining, Celebrations and daily Meetings, Training Sessions & Away Days for 2023/24
Find Out More
x
The Chimney House Weddings :: Sarah & Josh
Posted 6th April, 2020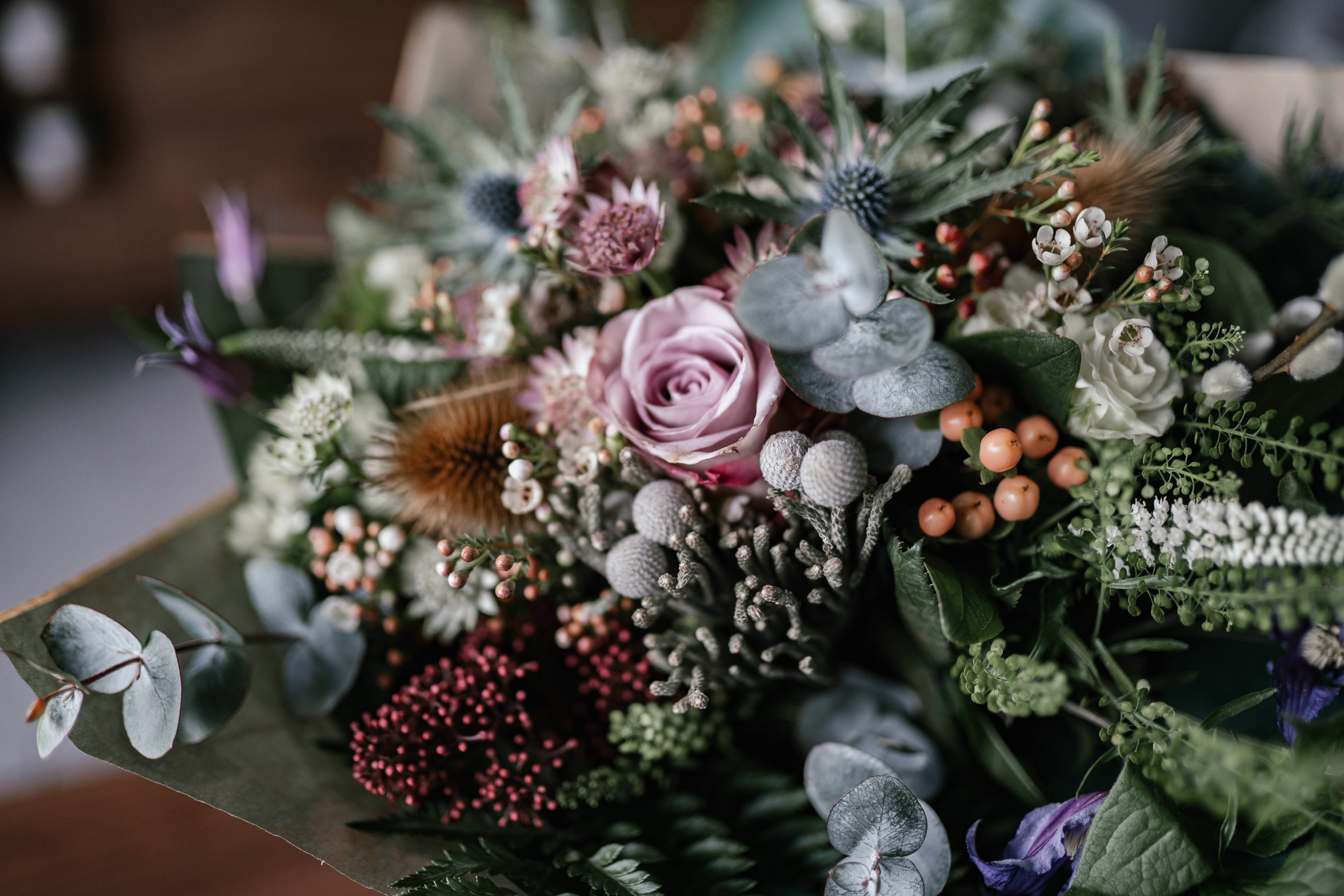 There were no January blues this year for us as we had the delight of hosting Sarah & Josh's wedding on the third of January 2020.
January 2020 proved to be a super popular time to get married... We must admit - we adore a wintery wedding... The Chimney House is especially cosy during mid winter and nothing makes cosy into total romance for a dream ceremony than acres of candles burning, dreamy florals on every surface.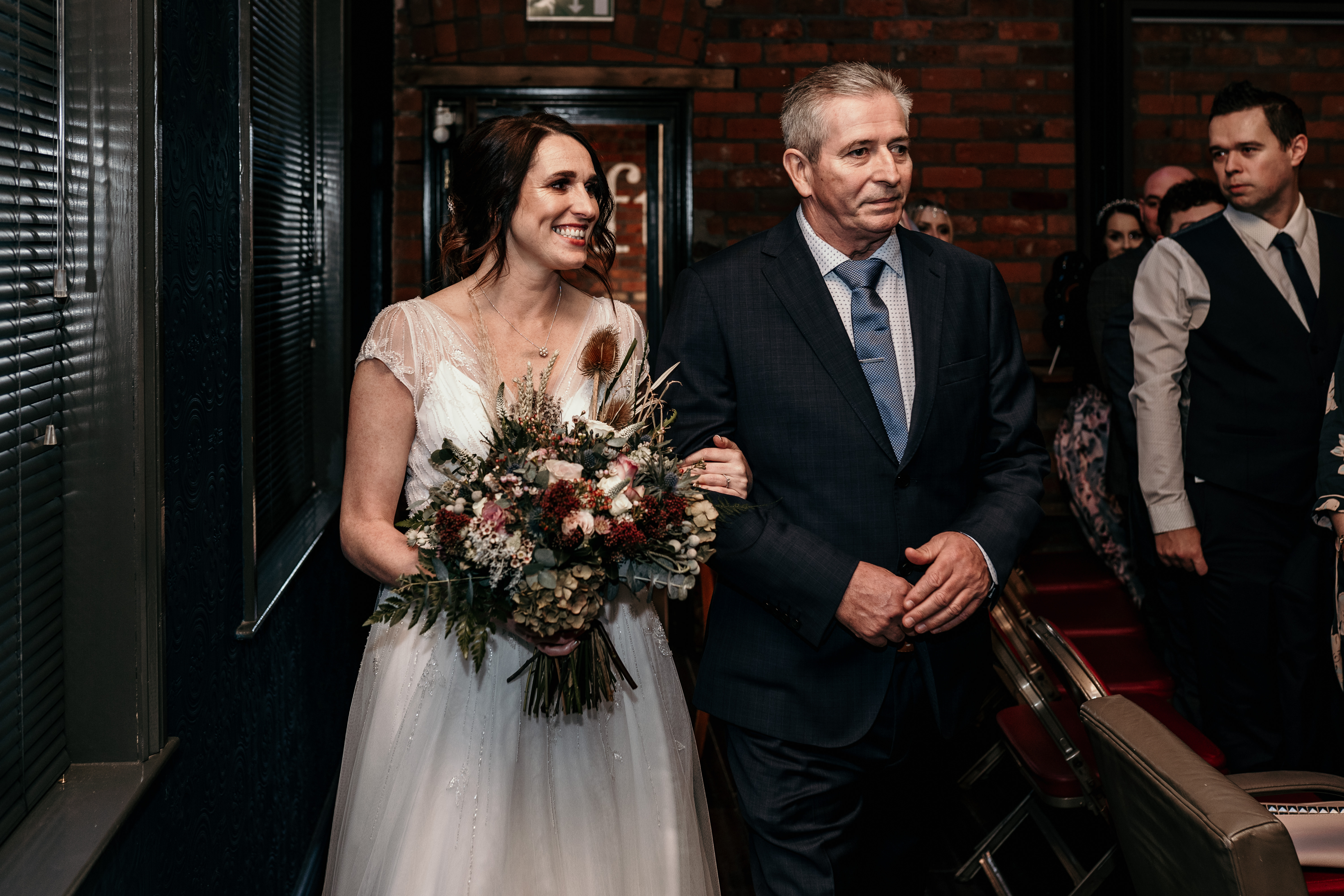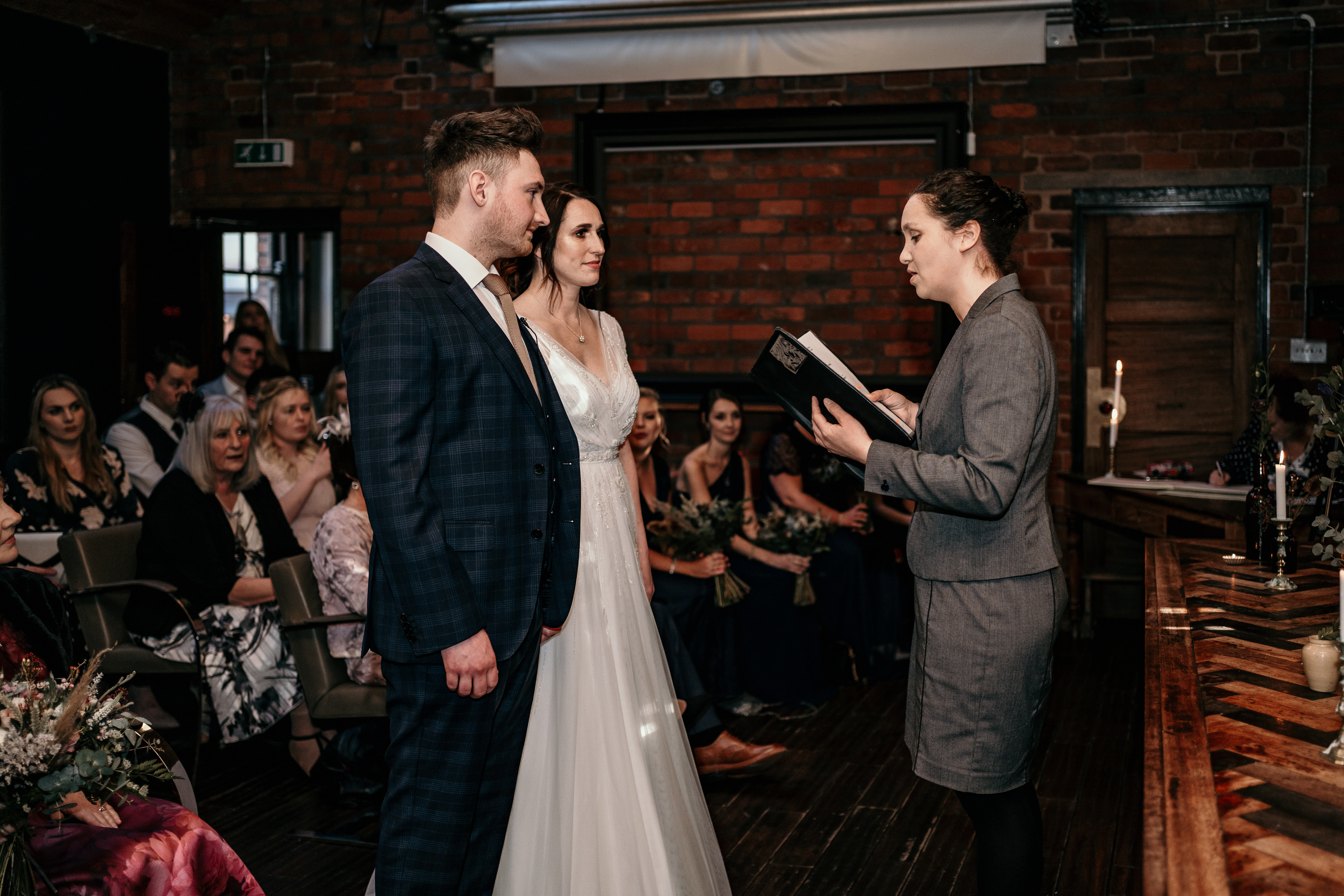 Sarah and Josh were an absolute joy to work with to plan the ultimate Winter Wedding. Their relaxed & positive attitude made the planning process such a pleasure - and Josh is no stranger to weddings - as he heads up Sky Weddings - so he has an eye for all the details that go into making a wedding incredible.
We were proud to welcome 52 guests for Sarah & Josh's ceremony at The Chimney House and then over to The Mowbray for feasting, speeches, toasts and 50 evening guests who joined us slightly later on for dancing, cocktails and Mowbray Made Burgers.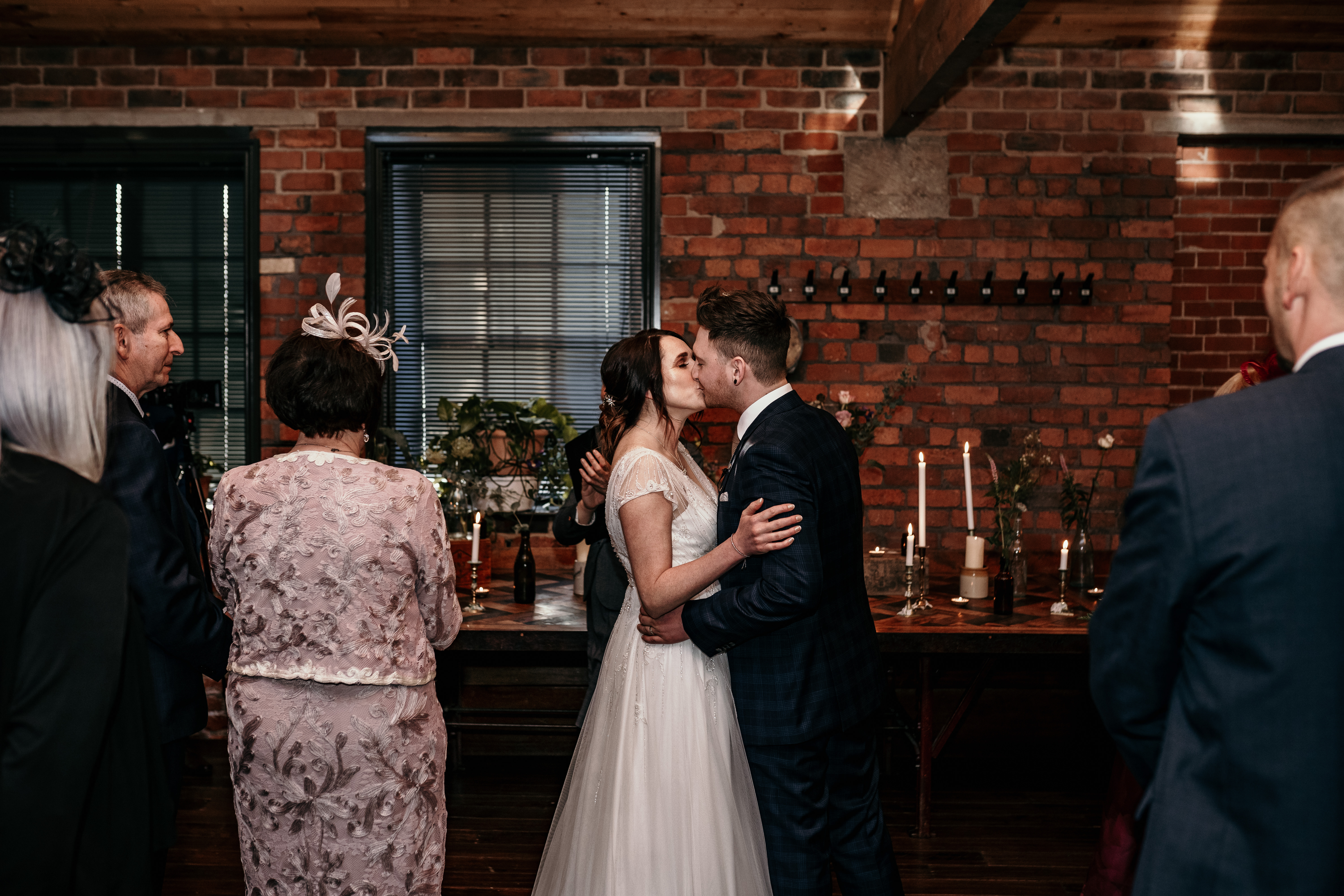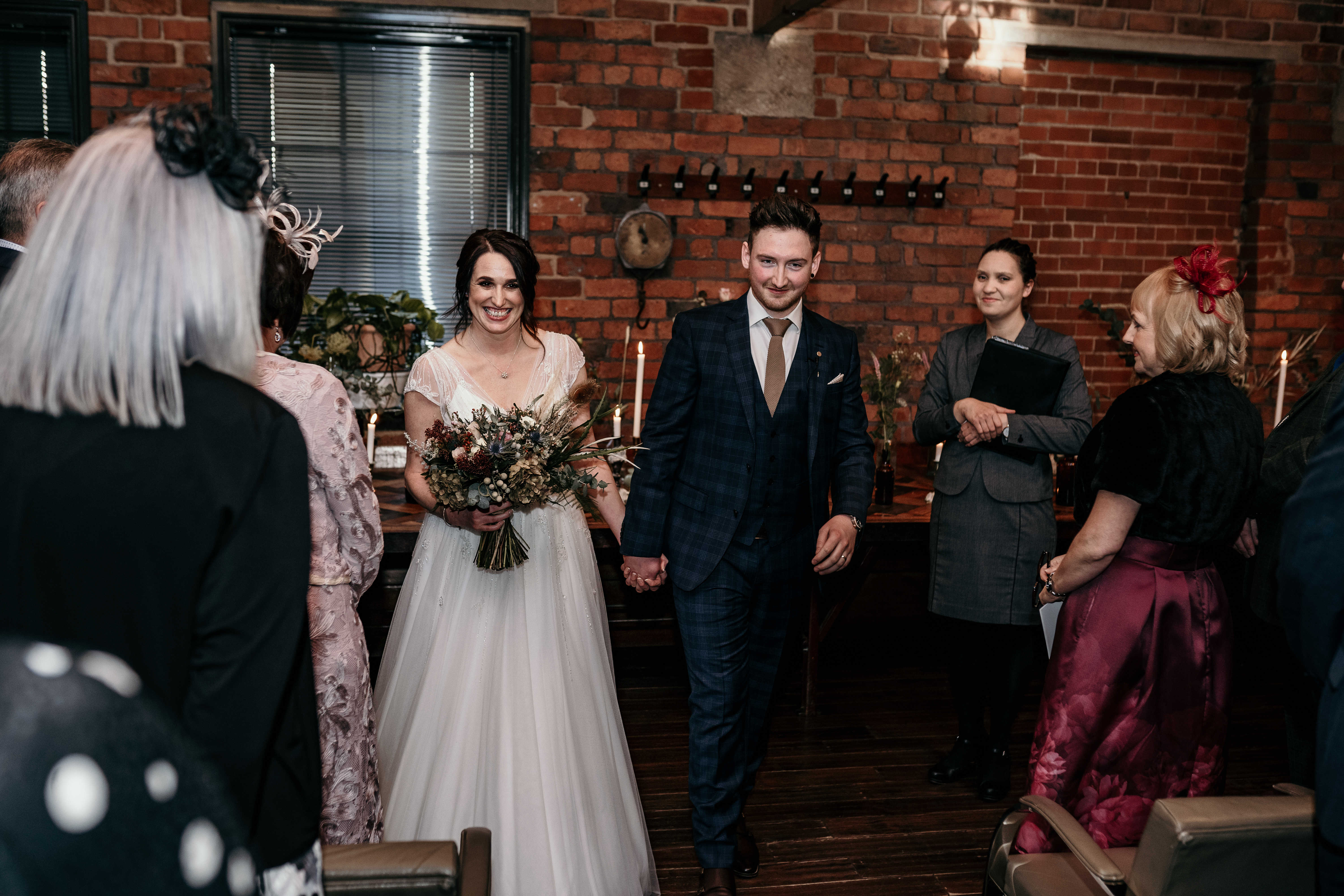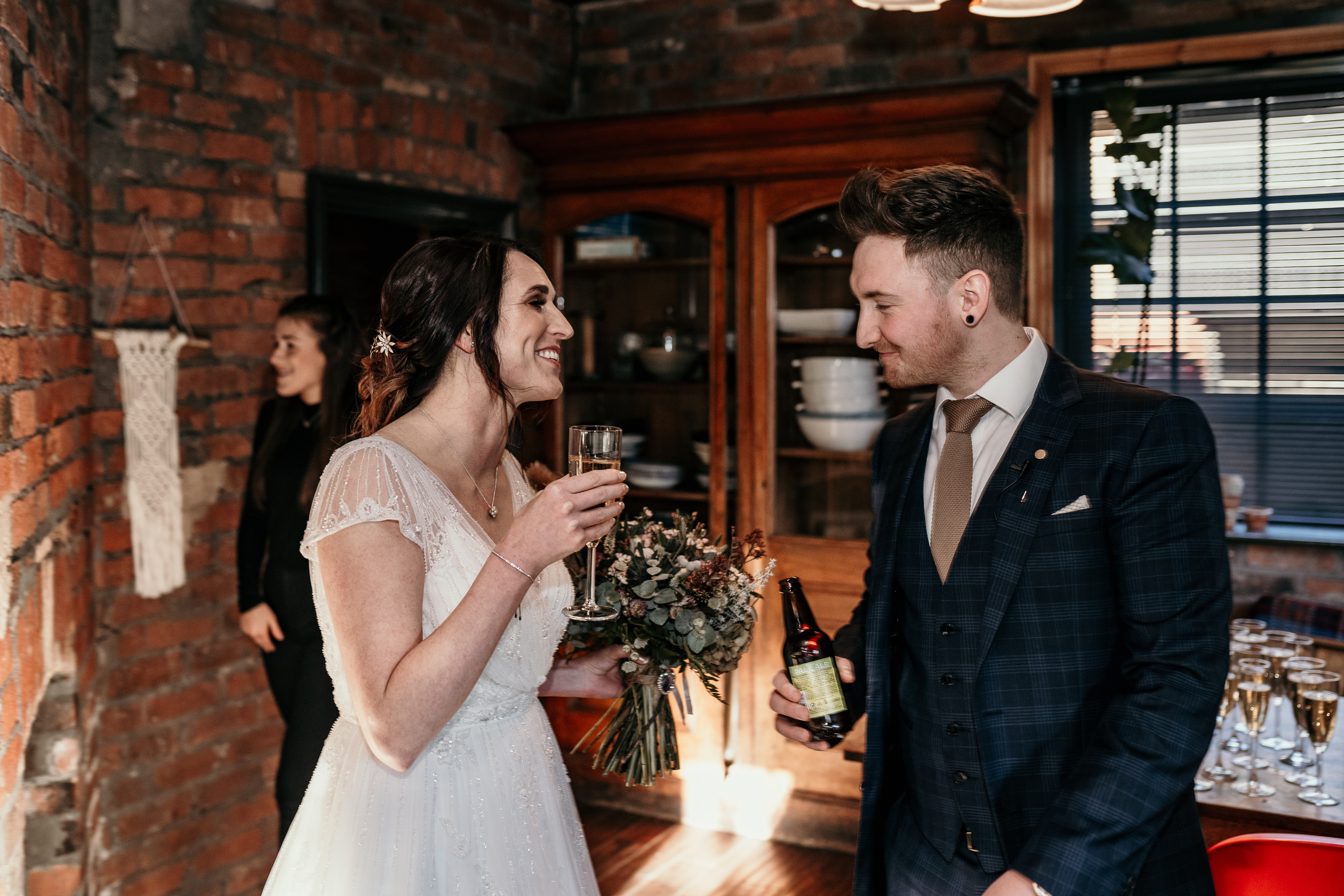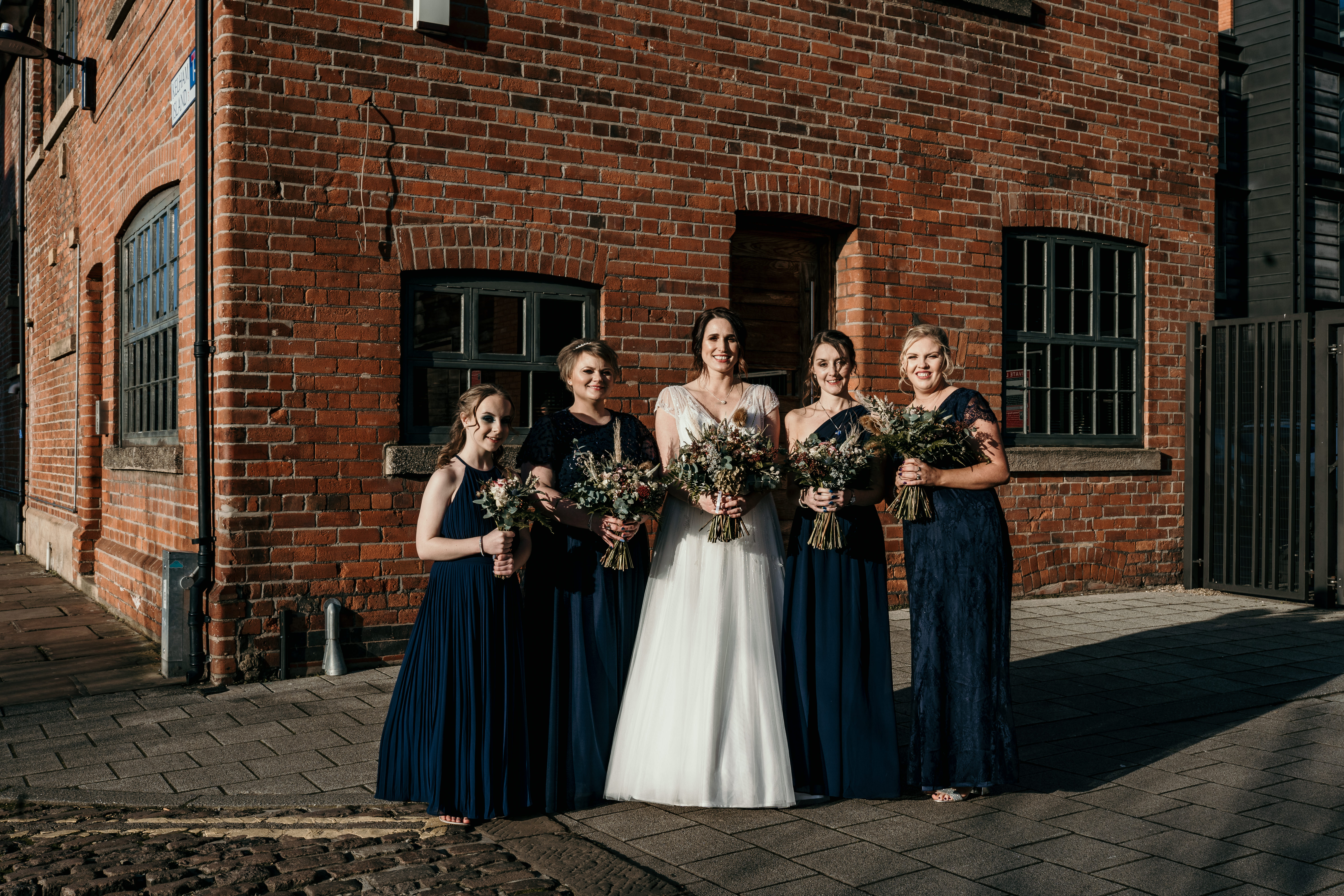 The Ultimate Capture
The whole day was shot by Christopher Lewis Photography and filmed by Sky Weddings Videography who captured the most beautiful moments and dazzling winter light that so often dances through the windows of The Chimney House & The Mowbray. Sarah & Josh were blessed with the most epic of days and the natural light displays that The Mowbray is famed for put on a real show.
We really love this light capture in the photography for this wedding... They've really embraced it rather than trying to dodge it - and the light patterns give a sparkling dimension and ethereal quality that suits Sarah & Josh perfectly!
We couldn't have hoped for a better start to the year!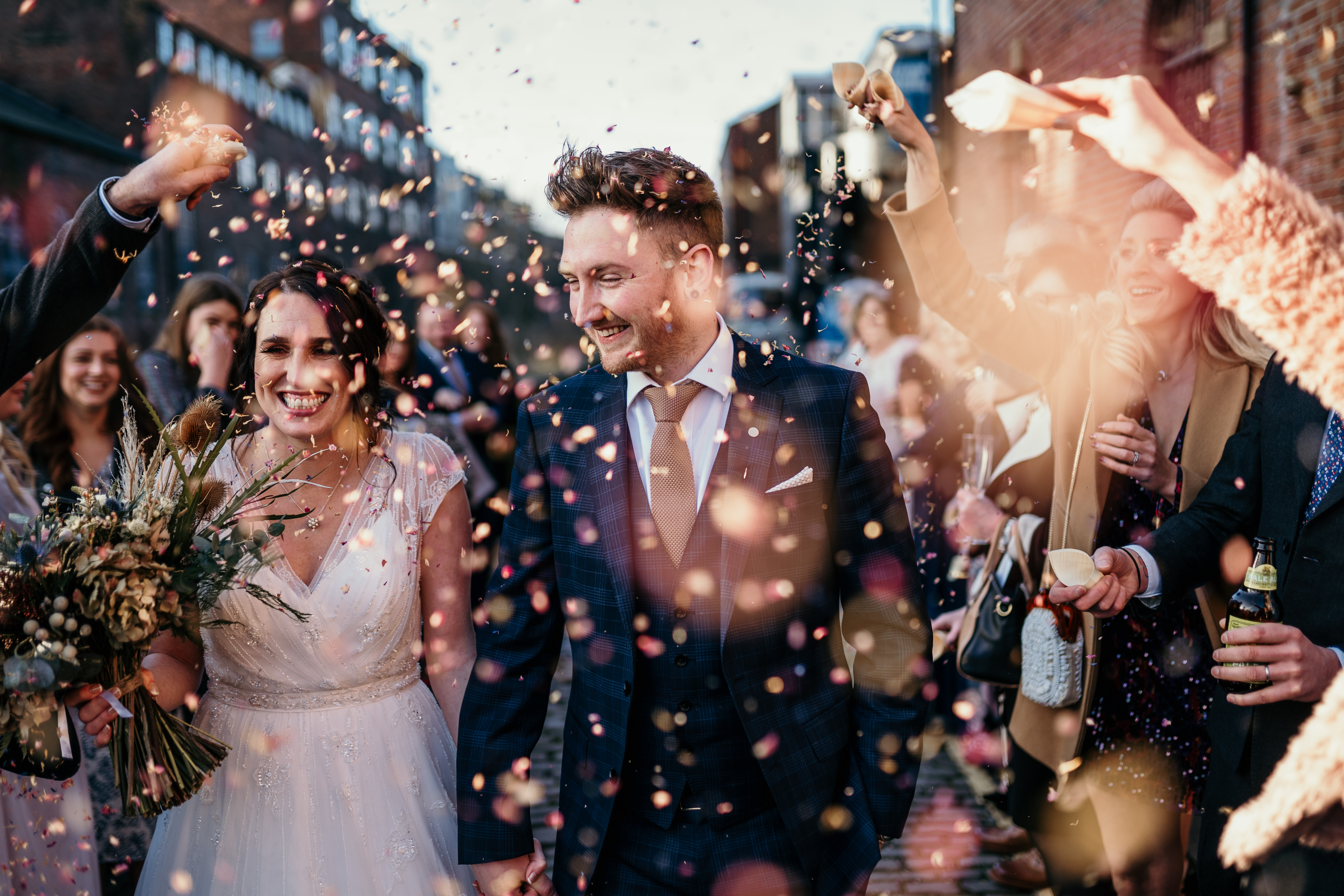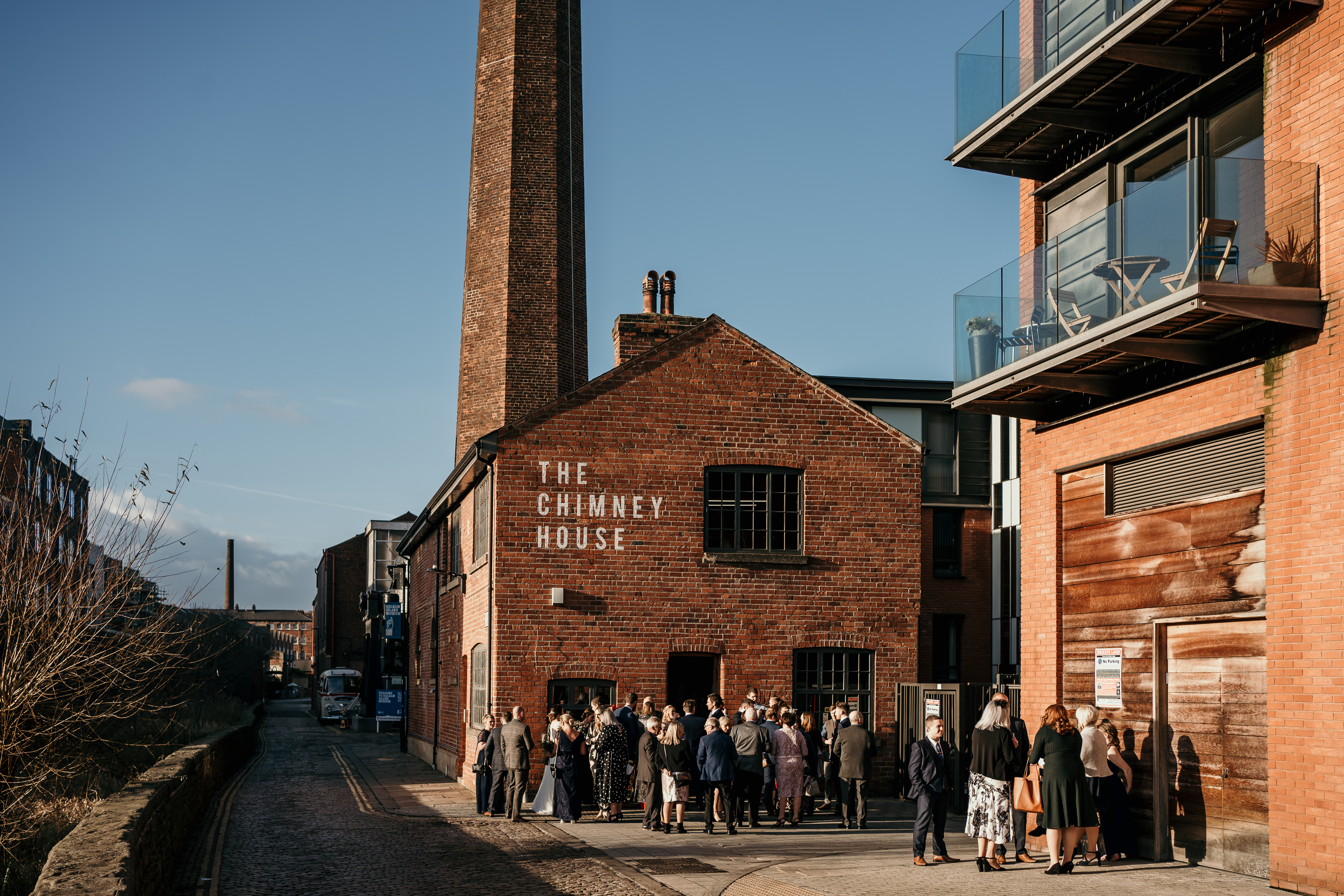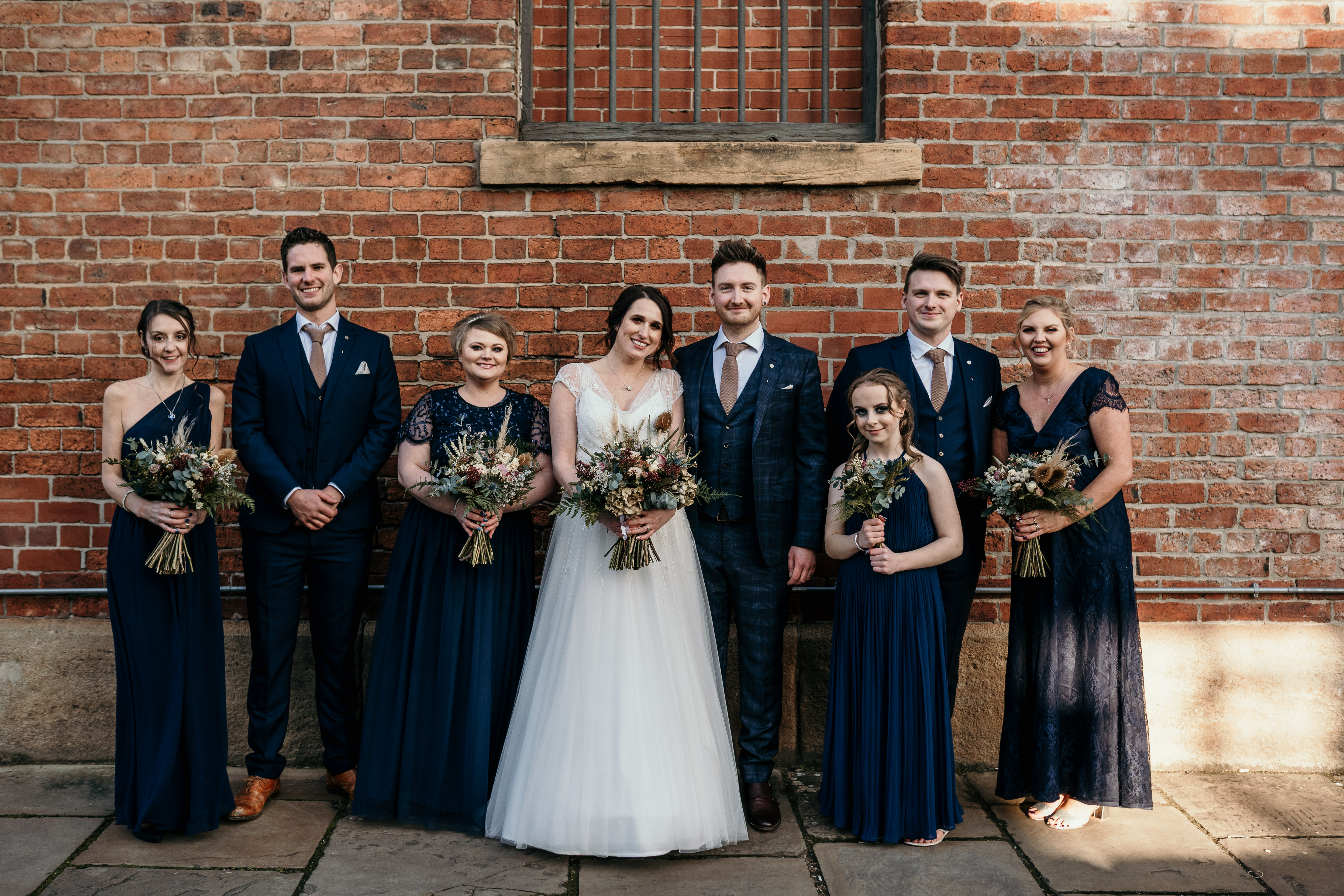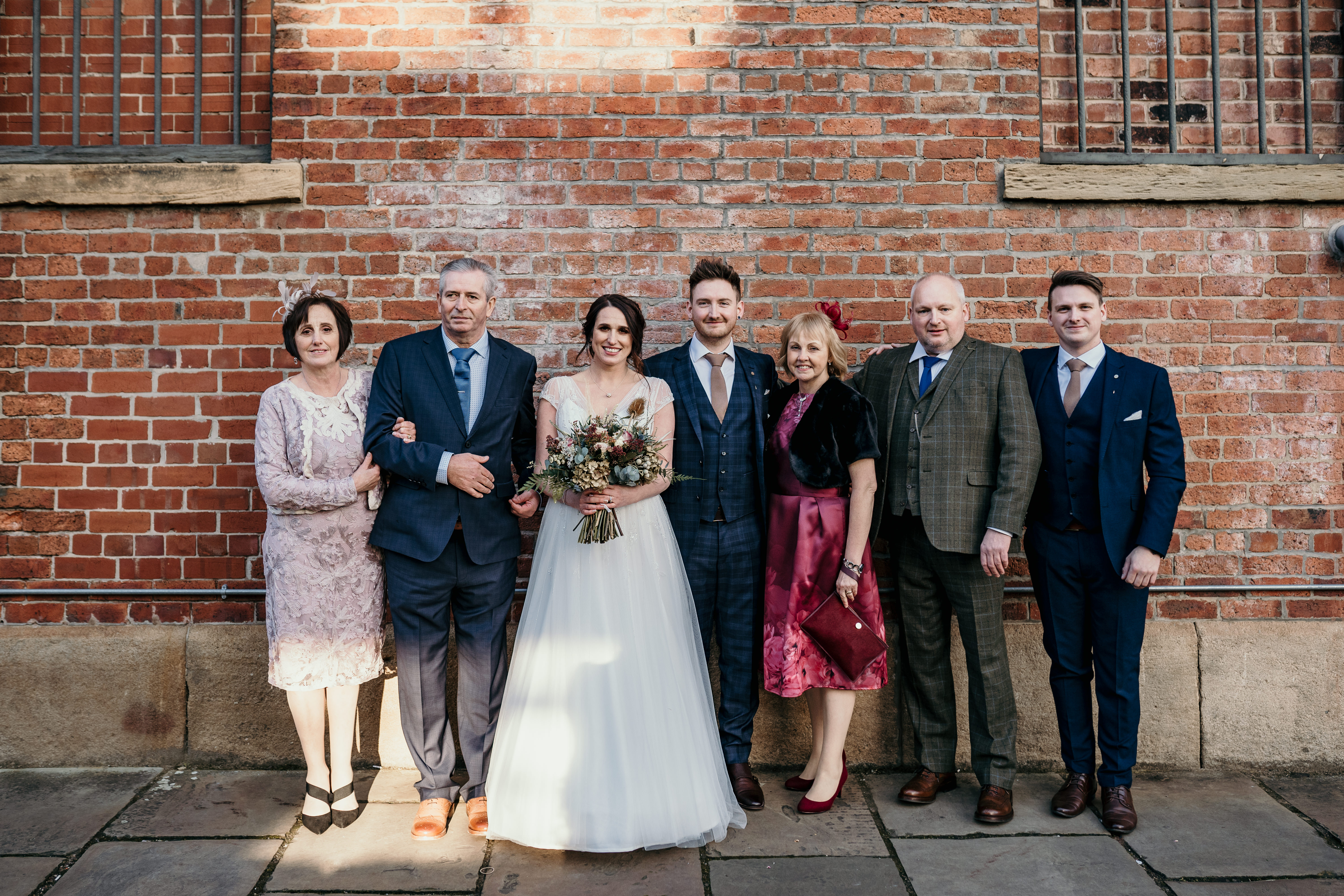 Continue the story over at The Mowbray
Over to Sarah & Josh
"We knew that we wanted to book The Chimney House and The Mowbray immediately after setting foot inside. Both venues are beautifully styled and make the most of the repurposed buildings in the heart of Kelham Island, Sheffield. Being a wedding videographer I've been to A LOT of weddings and I can honestly say these venues and the staff who work within them are amongst the very best in the country.

A big part of what drew us to The Mowbray for our reception is the food. We're huge foodies! Any day off we have you'll find us trying a new restaurant or looking around a food market.
The food at The Mowbray is amazing. I've even tried to cook some of the dishes myself at home since our wedding.
I love the style of serving, each course being set along the middle of the banquet tables so our guests can dig in for first and second helpings. Many of our guests commented on how it got them speaking to people they didn't know, asking them to pass along a side to try.

Sarah and I would like to say a huge thanks to all the team for making our day so amazing. We will definitely be back in the future to enjoy one of your many events."
Make an Enquiry
We are very happy to arrange viewings, to talk about prices and offering to suit your event. Please fill out the form below or call us on The Chimney House Hotline on 0114 276 7885.