SIGN UP FOR STORIES
We would like to invite you to sign up to receive sporadic emails from us about House events, news, special offers, products and services from The Chimney House.
x
Autumn at The Chimney House
Join us for daily meetings, conferences, private dining and the most beautiful weddings, ceremonies & parties...

We are booking for the remaining dates in 2022 and for 2023/24

Don't miss Christmas at The Chimney House - we're open for bookings for our last remaining dates!
Find Out More
x
Rankin shoots Jack O'Connell at The Chimney House!
Posted 5th October, 2016
Continuing The Chimney House's run of superstar guests, back in March, we hosted the inimitable Rankin, who dropped in to use our studio to shoot BAFTA winning British actor Jack O'Connell for the cover of The Hunger.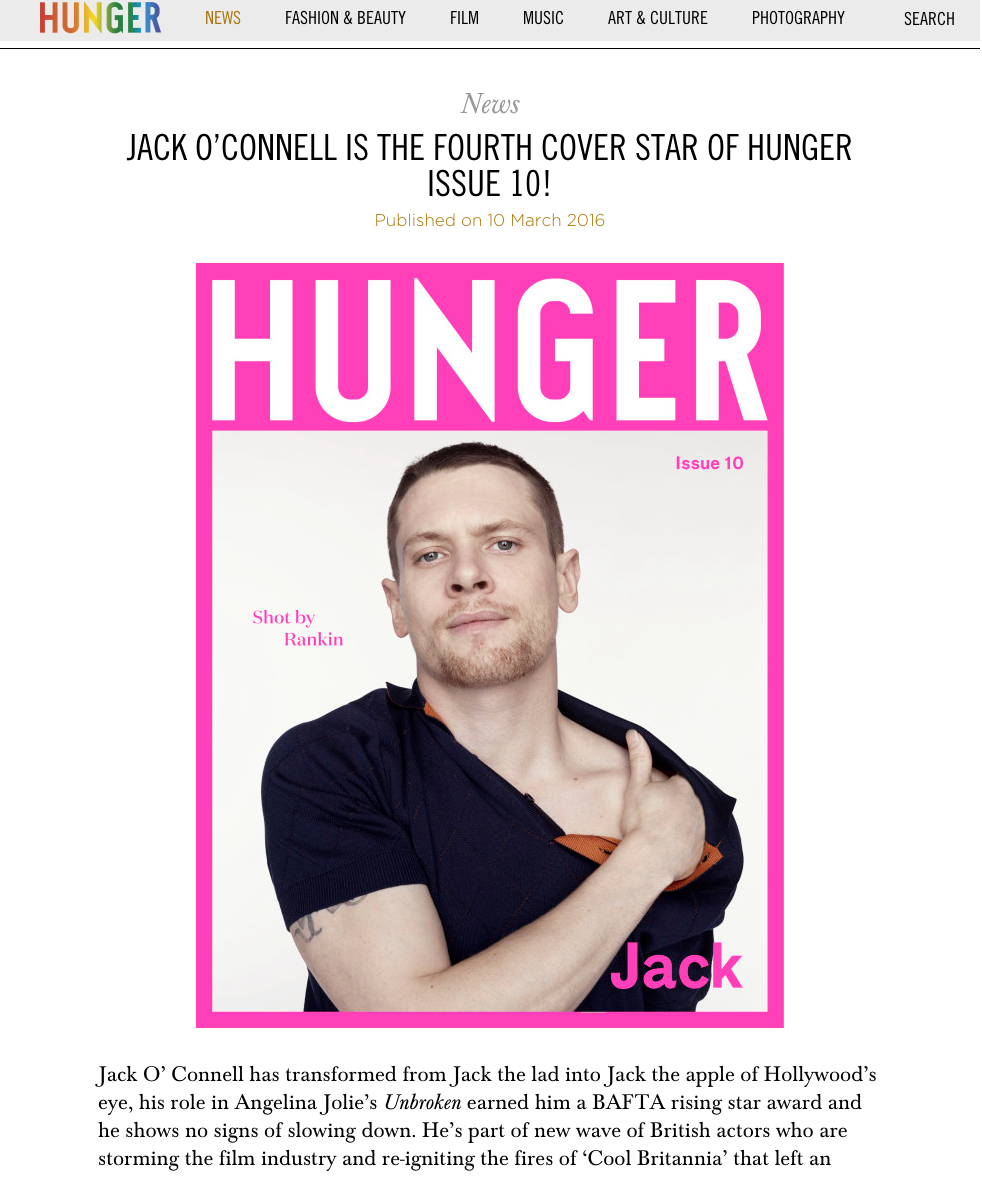 Founder of Dazed & Confused and AnOther Magazine, Rankin has shot covers for Elle, German Vogue, Harpers Bazaar, Esquire, GQ, Rolling Stone and Wonderland, and, quite literally photographed everyone. Everyone. From the Queen, to Kate Moss, Mick Jagger, David Bowie, Madonna, U2, Ewan McGregor. Everyone.
We were so super excited to be chosen as the Sheffield location for the studio shoot for the cover of Rankin's new publication, The Hunger, a biannual fashion, culture and lifestyle magazine.
You can have a look at the whole interview with Jack, and Rankin's pics here.
Drop us a line at info@thechimneyhouse.com if you'd like to book our beautiful Grade II listed space for use as a photography studio.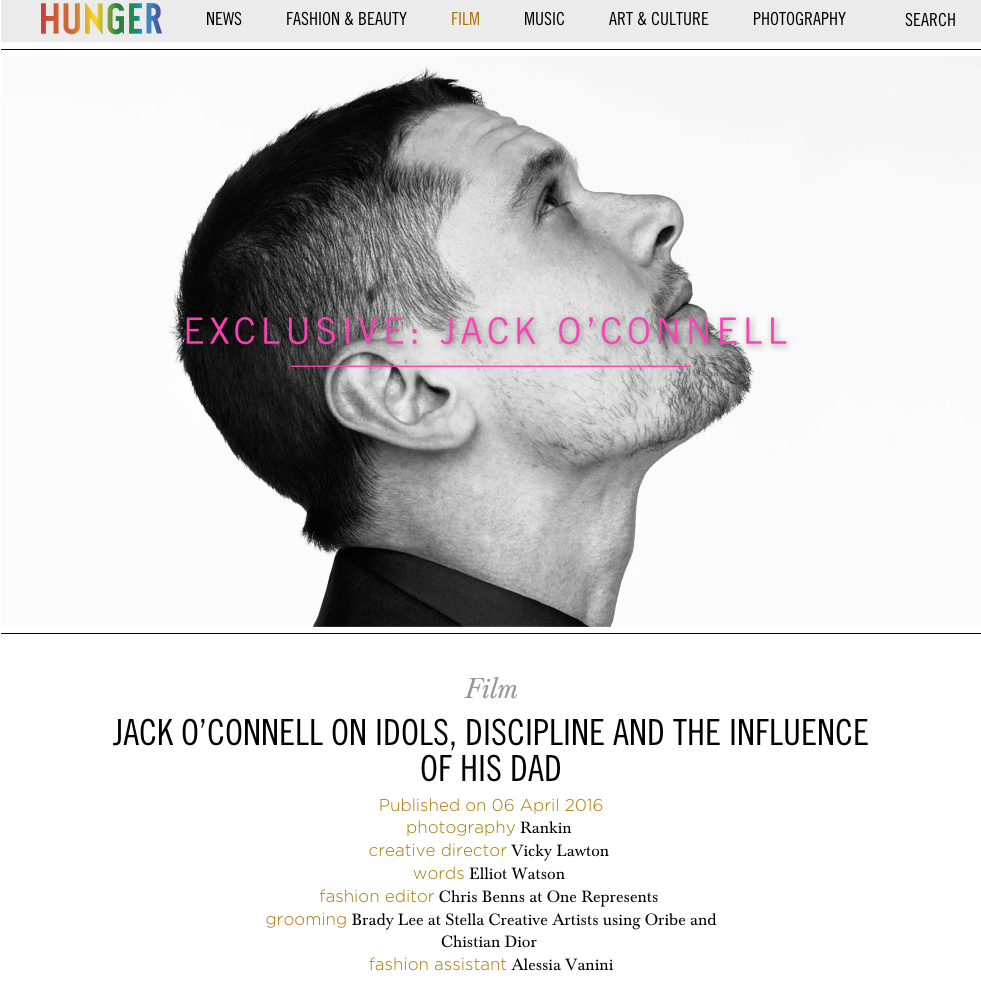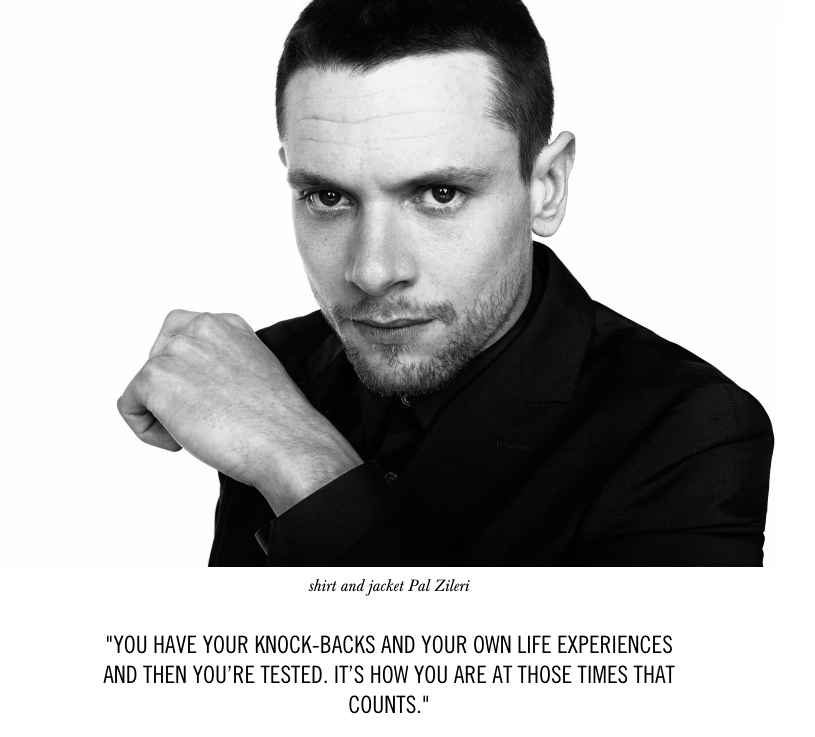 Make an Enquiry
We are very happy to arrange viewings, to talk about prices and offering to suit your event. Please fill out the form below or call us on The Chimney House Hotline on 0114 276 7885.