SIGN UP FOR STORIES
We would like to invite you to sign up to receive sporadic emails from us about House events, news, special offers, products and services from The Chimney House.
x
Hello From The Chimney House
We're looking forward to welcoming you into The Chimney House this year!

Booking are open and well and truly underway for Wedding Feasts, Wedding Ceremonies, Private Dining, Celebrations and daily Meetings, Training Sessions & Away Days for 2023/24
Find Out More
x
Film Night at The Chimney House! On Meditation - UK Premiere!
Posted 6th September, 2016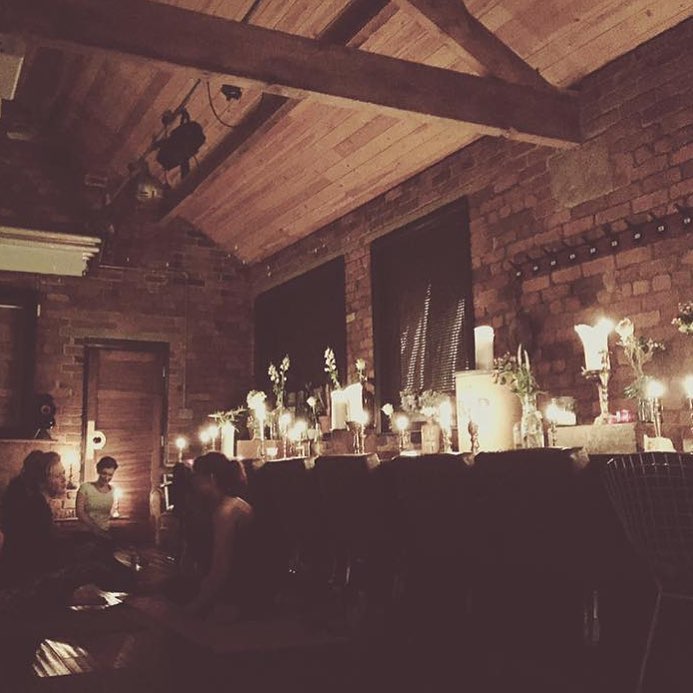 We'd love to invite you to our Film Night - On Meditation – Thursday 6th October 2016.
Sometimes, we get so busy with meetings, training days, conferences, birthday parties, glorious wedding celebrations, corporate private dining - we forget to take a breath! We know we're not alone in this!
To help rectify this, we've teamed up with Sheffield's experts in wellness, the wonderful urban oasis; Instinctive Health. When Rachael Hibbard mentioned she wanted to organise the UK premiere of a feature length meditation documentary by award winning director Rebecca Dreyfus, we jumped at the chance.
On Meditation is an evolving series of portrait films that explore the deeply personal practice of meditation: the focused attempt to move beyond conditioned "thinking" into a deeper state of awareness. The film conveys first-hand experiences of those who have developed meaningful practices and are willing to share their experiences. From teachers to everyday people to celebrities, the subjects offer a rare glimpse into the private insights and rituals of its subjects.
Tickets are £20 per person and can be booked through Instinctive Health here.
On Meditation will be screened at The Chimney House on Thursday 6th October 2016 from 7pm, with arrivals from 6.30pm.
Join us for Film Night, supplemented of course with social times over tea and cakely treats. Tickets include entry to the premiere, a short guided meditation after the screening, with restorative tea refreshments, and a welcome pack including an exclusive Instinctive Health yoga lifestyle and meditation guide.
Tickets are zooming out...So hustle your friends together and we'll see you there! X
Make an Enquiry
We are very happy to arrange viewings, to talk about prices and offering to suit your event. Please fill out the form below or call us on The Chimney House Hotline on 0114 276 7885.