SIGN UP FOR STORIES
We would like to invite you to sign up to receive sporadic emails from us about House events, news, special offers, products and services from The Chimney House.
x
Hello From The Chimney House
We're looking forward to welcoming you into The Chimney House this year!

Booking are open and well and truly underway for Wedding Feasts, Wedding Ceremonies, Private Dining, Celebrations and daily Meetings, Training Sessions & Away Days for 2023/24
Find Out More
x
TechNorth - Founders' Network in the Meeting Room!
Posted 3rd August, 2016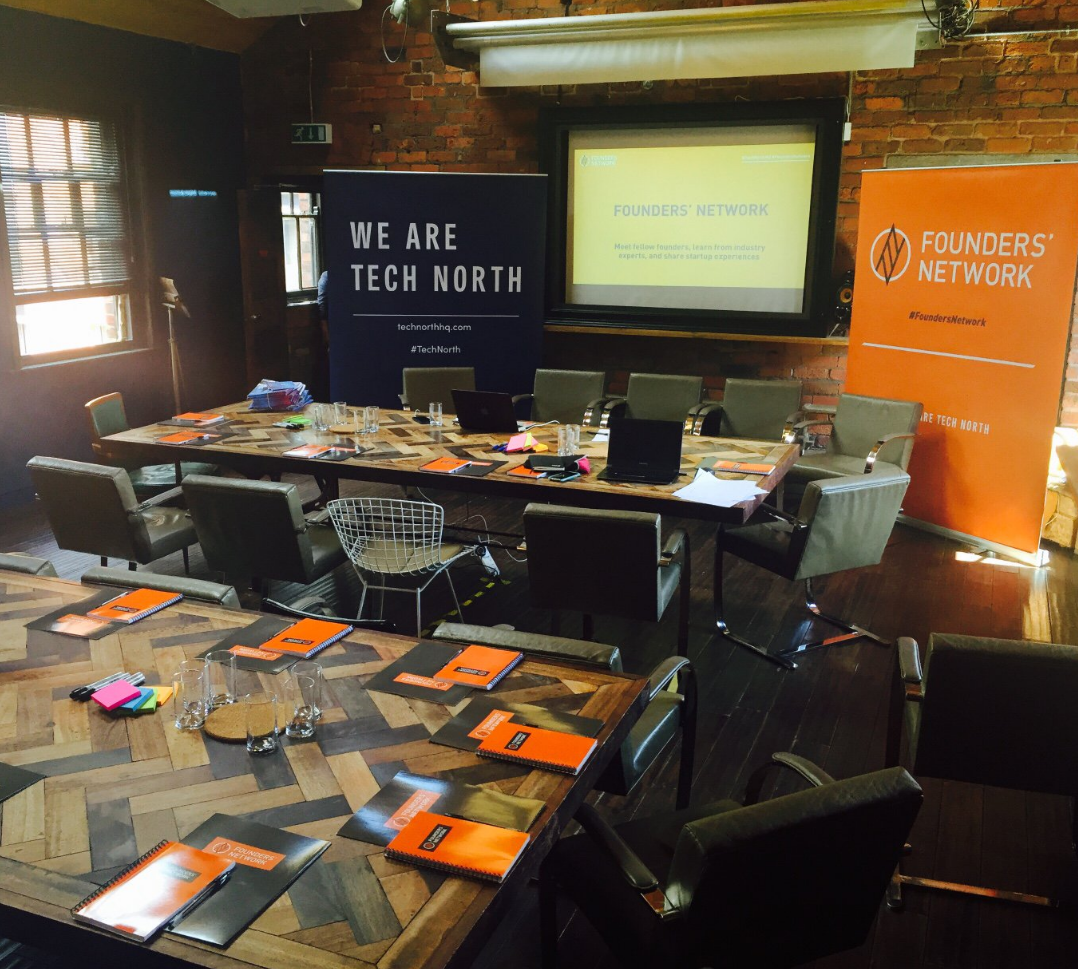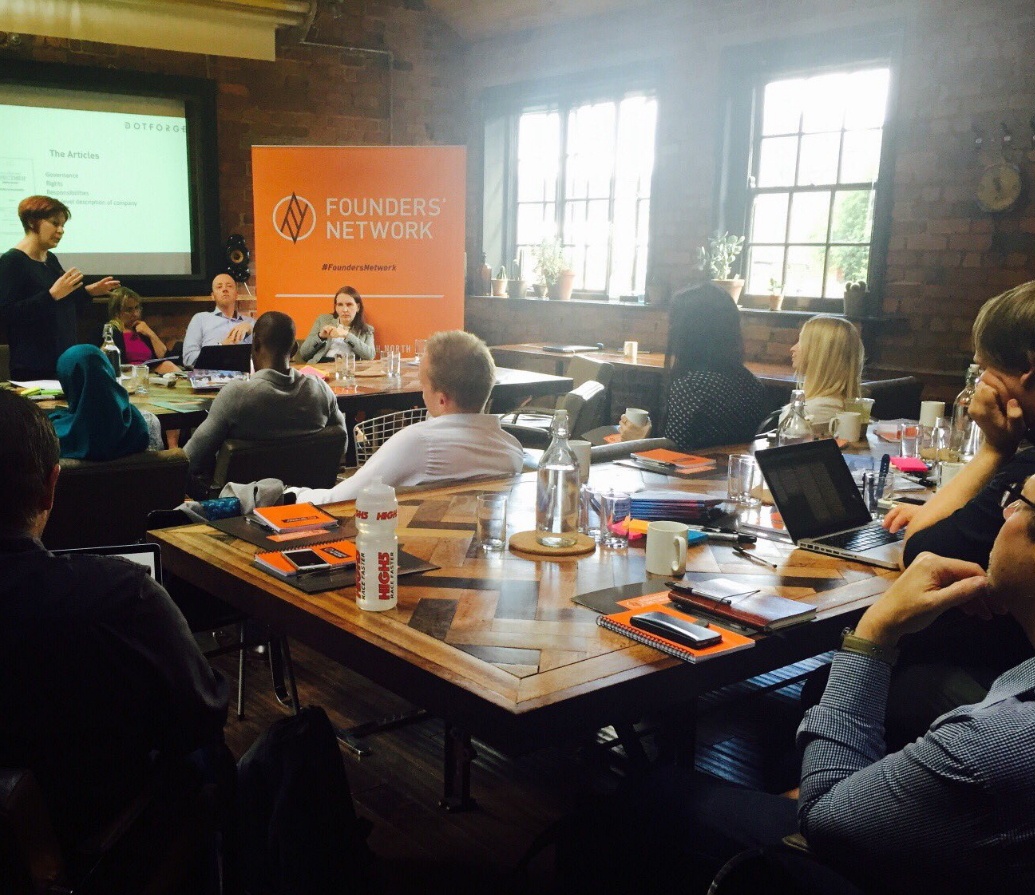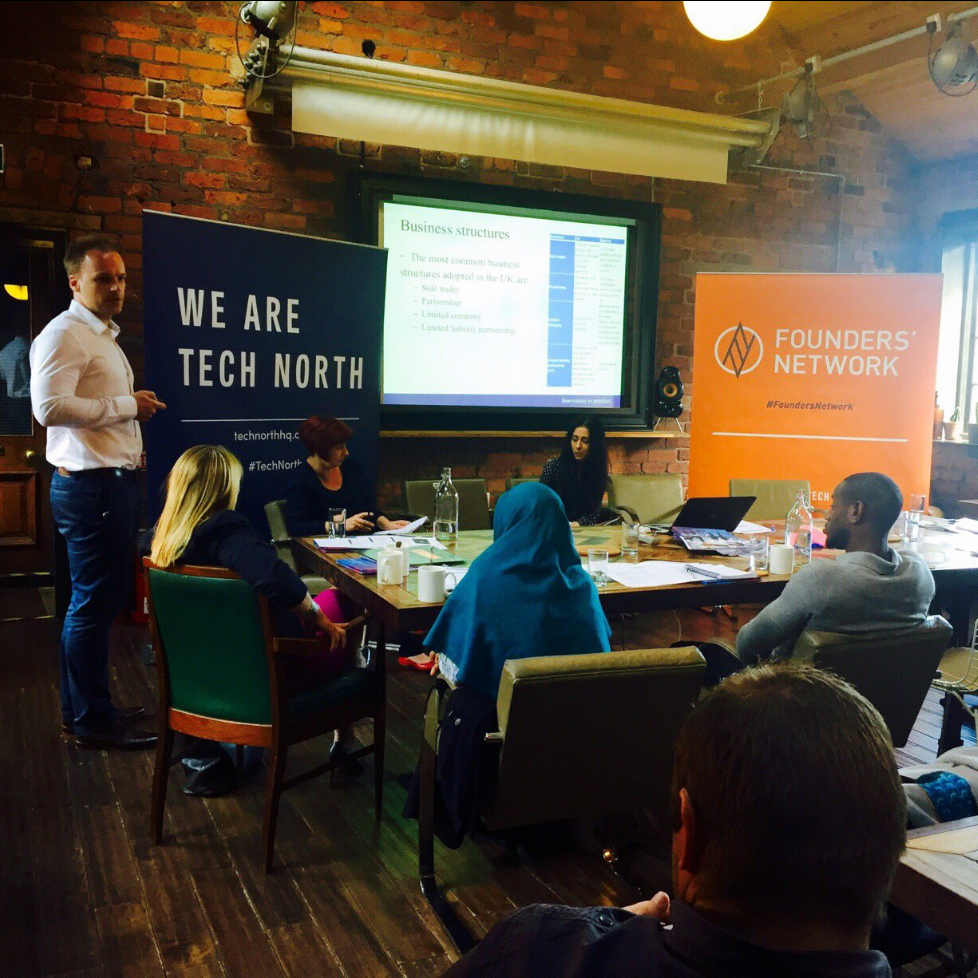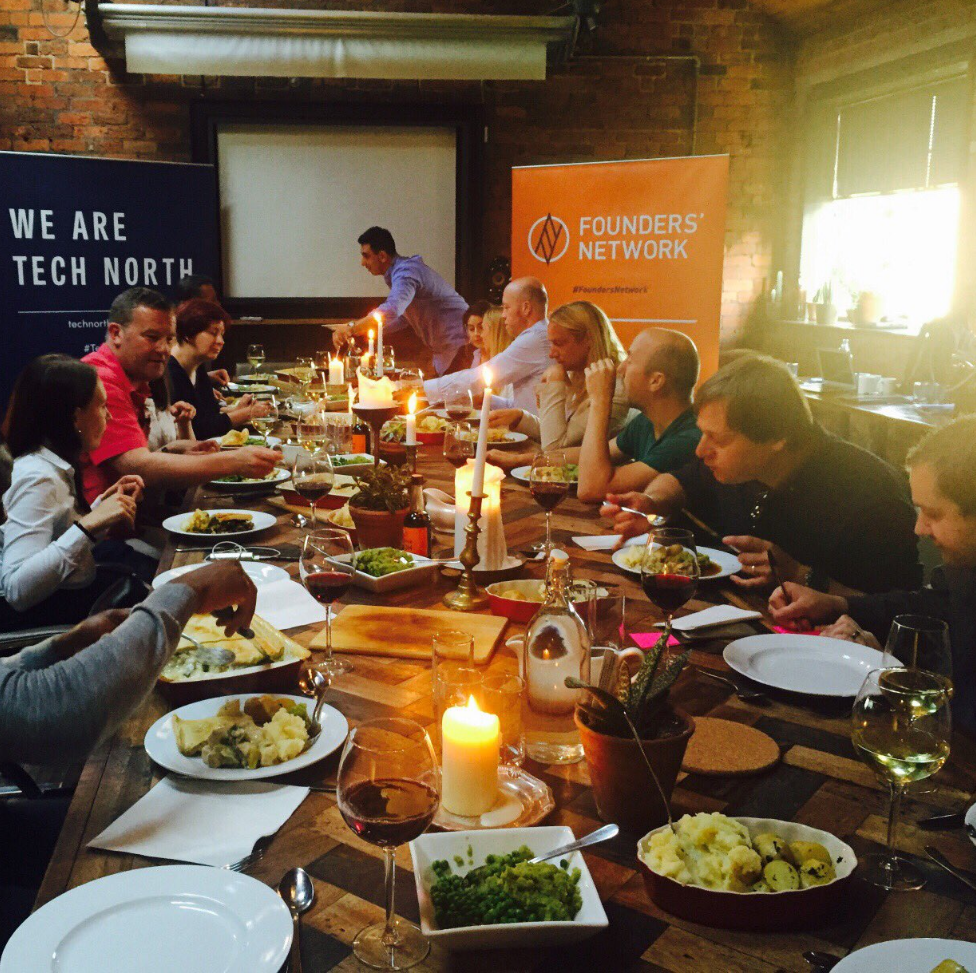 We had the privilege of hosting the Sheffield Tech North Founders' Network event in July... the Founders' Network provides masterclasses on business administration and offers help to startup businesses. They have a six-month programme of tailored seminars across the North, and in addition to hearing from experts, founders help provide support to each other.
We hosted the meeting - 30 guests in a lose theatre style arriving at 3pm to hear from the experts and bounce ideas off each other for the day... then a super quick turn around at 7pm and a glass of wine on the cobbles by the river saw our beautiful Sheffield meeting room transformed for supper. Wine, chosen from our StarmoreBoss handpicked wine selection was flowing while in the Meeting Room notebooks disappeared and our antique parquet tables were covered in vintage candlesticks and a selection of plants and succulents... ready to welcome our guests back for a well deserved supper of pie and peas.
Returning from the sun-soaked cobbles in to our candlelit private dining room our guests tucked in to chicken, leek and cheddar pie, and a vegetarian spiced cauliflower, spinach and lentil pie, all made with with organic flour from Driffield, served up minted new potato, mashed potato, garden peas and mushy peas, with the necessary Sheffield splash of Henderson's Relish! Finishing up with the most colourful pudding in the world - our self-build rainbow Eton mess!
Laura Thomas from TechNorth says "we used the Chimney House for the July Founders' Network event, which brings together tech startups for monthly masterclasses and an evening dinner. The space provided a real wow factor, and was the perfect backdrop for the event. The booking process was made very easy and enjoyable, and we arrived on the day to find everything had already been set up as requested. There were friendly and helpful staff on hand to help throughout, and I wouldn't hesitate to use the Chimney House again!"
We're looking forward to welcoming the Founders' Network and Laura's TechNorth team again very soon!
Make an Enquiry
We are very happy to arrange viewings, to talk about prices and offering to suit your event. Please fill out the form below or call us on The Chimney House Hotline on 0114 276 7885.