SIGN UP FOR STORIES
We would like to invite you to sign up to receive sporadic emails from us about House events, news, special offers, products and services from The Chimney House.
x
Hello From The Chimney House
We're looking forward to welcoming you into The Chimney House this year!

Booking are open and well and truly underway for Wedding Feasts, Wedding Ceremonies, Private Dining, Celebrations and daily Meetings, Training Sessions & Away Days for 2023/24
Find Out More
x
Megan & Nick - Weddings at The Chimney House, Sheffield
Posted 5th June, 2013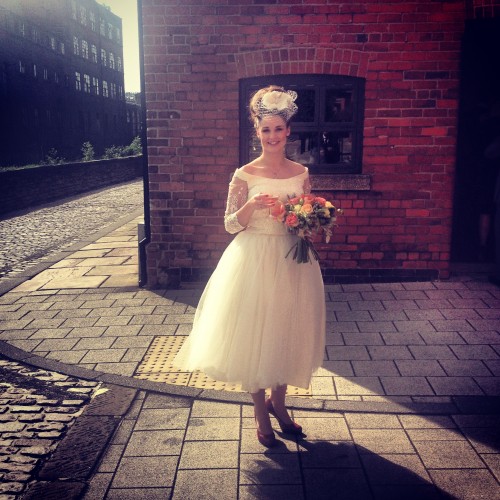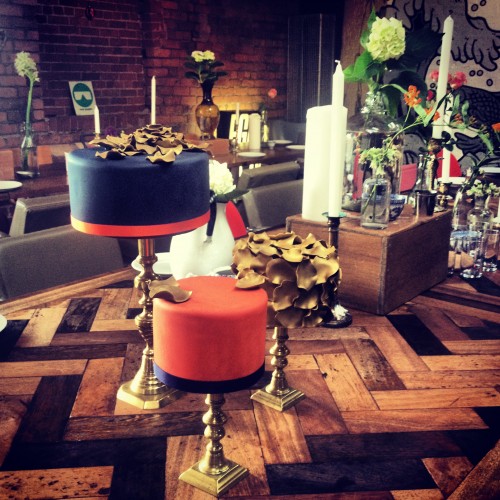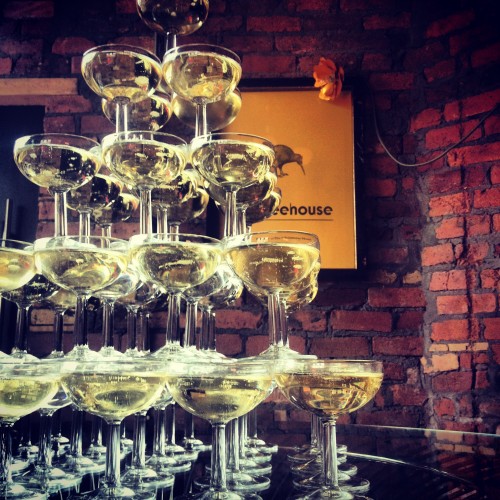 A glorious day sprang forth on the morn of Megan and Nick's big day!! We were so delighted for them as there is nothing finer than a Summer's afternoon by the waters of Kelham Island – and roaming around in The Chimney House with beautiful shafts of sunlight pouring in through the windows and being wafted by the calm Summer breeze of Island air… Heavenly!
It was of course the most PERFECT day for us to build a beautiful tower of dainty champagne coupes – which Megan had requested for her guests to enjoy on arrival… The light bounced off each glass most amazingly and looked like a glowing pyramid of fragile strength…
The glory of course was in the pouring of pale gold Moet which fizzed most beautifully.
Megan and Nick were joined by 40 of their nearest of dearest and celebrated their perfect day with a wonderful Laden Table – which was an entirely vegetarian menu…Apart from rather divine locally caught trout salads…
We only snapped a few snaps of Megan and Nick's day- as we had the masterful chief of photography James Brown from 93ft shooting – but we just could resist snapping a few of the WEDDING CAKE – created by cakestress extraordinaire Claire Kemp of Claire Kemp Cake Studio.
Claire created 3 divine creations of lemon, chocolate brownie and carrot encased in expert icing. We ADORE Claire's cakes – and these – mounted on brass candlestick bases created the epitome of on trend chic style…
…As indeed was the glorious Megan – radiantly beautiful on her wedding day – who we managed to quickly snap outside The CH! We seemed to have missed Nick…But be rest assured – we'll be revealing James's pro portrayal of the day just as soon as we can!!
This is what Megan and Nick had to say about their wedding day at The Chimney House!
'Nick and I wanted to say the biggest thank you for Friday. The day was absolutely perfect and we haven't stopped smiling since! We were thrilled to see the picture of the Champagne Tower on your twitter account and cannot wait to see the rest of the pictures!! Everything from the table settings to the food was incredible and we just want to say thank you for your hard work and wonderful creativity in making the best day of our life.
Much love
Megan and Nick xx'
Make an Enquiry
We are very happy to arrange viewings, to talk about prices and offering to suit your event. Please fill out the form below or call us on The Chimney House Hotline on 0114 276 7885.