SIGN UP FOR STORIES
We would like to invite you to sign up to receive sporadic emails from us about House events, news, special offers, products and services from The Chimney House.
x
Hello From The Chimney House
We're looking forward to welcoming you into The Chimney House this year!

Booking are open and well and truly underway for Wedding Feasts, Wedding Ceremonies, Private Dining, Celebrations and daily Meetings, Training Sessions & Away Days for 2023/24
Find Out More
x
Mama's Night In at Laundry
Posted 15th April, 2016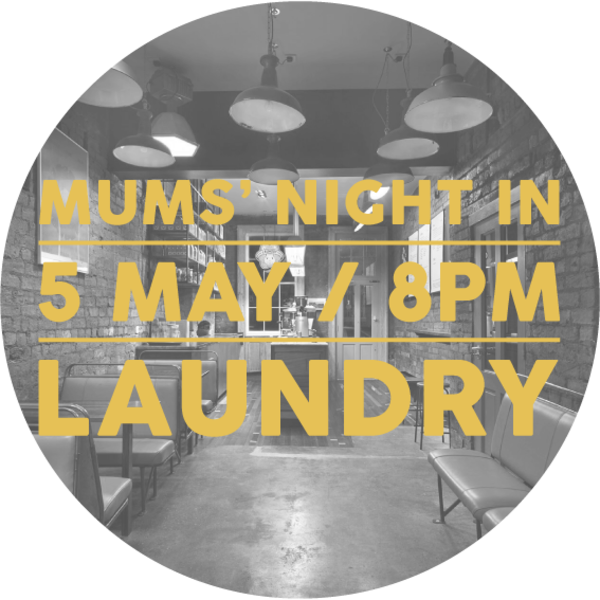 We feel the upturn in the weather and the advent of Summer vibes is the perfect time to turn our attentions to our much anticipated Girls' Night In at Laundry. For our second 'Night in' we have joined together with Mama Social to create the first ever 'Mama's Night in' on Thursday 5th May 2016 at 8pm.
When you think about it – what we do at Laundry is much more than just cutting and colouring hair. It's a precise and highly skilled process that results in an experience that is all about making you look and feel brilliant. We take great pride in our approach to finding out how you want to look and feel. The media spotlight is firmly honed into specialists who are worth their weight in gold when it comes to understanding and delivering supreme results which is certainly what Laundry is known for.
Girls' Night In Events pick up this train of thought and for our second 'Night In' we are keeping with the theme and are continued to be inspired by the time you spend in front of the mirror as you get your hair cut, coloured and styled and what our face, body and soul tells us on closer inspection. Ultimately we all want to look and feel the best we can with our hectic lifestyles and pressures increasing from all angles. In our second edition we will be focusing on wellness, well-being and vitality to improve your glow when you look in that mirror!
We've teamed up with Sheffield wellness specialist Rachael Hibberd. Rachael is the founder and creative behind Instinctive Health. A Kelham Island based Yoga Lifestyle Centre, offering a wide range of yoga classes, workshops, massage treatments and Ayurvedic therapies. Rachael will be hosting the first part of our 'Night in' in the newly opened Laundry Juice and Coffee Bar.
A little over six years ago Rachael left a successful career in nursing with a desire to find a happier and more creative life and a greater sense of well-being. Instinctive Health has grown organically mapping Rachael's journey of self-discovery. Using the tools of massage, reflexology, yoga and the ancient wisdom of Ayurveda, Rachael has learnt, that feeling beautiful is very different from looking beautiful. During the evening she will ask you to explore the theme of what do you really see when you look in the mirror and could yoga change your perception of self?
After a short break we will move into our award winning Salon, where we will also be joined by Laundry's head technician Billie-Mo Tredgett for a short chat about hair health and happiness. Billie is a leader in her field and champions a new generation approach when it comes to colouring and improving hair health. Billie will be sharing top tips to achieve healthier long terms results through smarter thinking and best practise.
Girls' Night In is free to attend. As well as an evening packed full of wisdom and advice we will be treating you to some delights from the Laundry Cafe! For this event places must be booked through Mama Social. Join Mama Social and book HERE
Make an Enquiry
We are very happy to arrange viewings, to talk about prices and offering to suit your event. Please fill out the form below or call us on The Chimney House Hotline on 0114 276 7885.