SIGN UP FOR STORIES
We would like to invite you to sign up to receive sporadic emails from us about House events, news, special offers, products and services from The Chimney House.
x
Hello From The Chimney House
We're looking forward to welcoming you into The Chimney House this year!

Booking are open and well and truly underway for Wedding Feasts, Wedding Ceremonies, Private Dining, Celebrations and daily Meetings, Training Sessions & Away Days for 2023/24
Find Out More
x
Katie & James' Wedding :: Autumn Romance on The Island
Posted 21st November, 2018
Katie and James knew from the moment they got engaged, the traditional 'big white wedding' wasn't for them. They decided on a small, intimate affair with just our closest family and friends. Non of the traditional formalities, just a super relaxed day where their guests felt completely at ease to enjoy themselves. We were delighted to help plan and host Katie and James' gorgous autumn wedding day, taking care of the smallest most beautiful detail so they could relax, celebrate and enjoy every moment!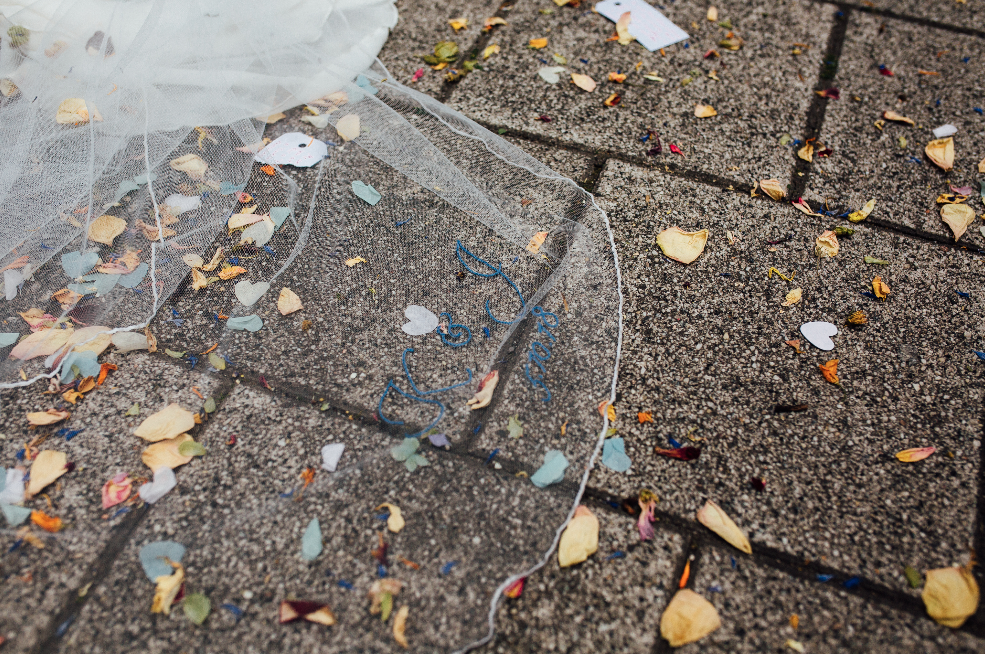 From the moment we pulled up in our vintage vw camper, courtesy of Vintage Volkswagens, everything was perfect! Our guests were already enjoying a peach champagne or a glass of beer from our favourite brewery, Tiny Rebel. After a few informal snaps with our photographer, Ellie Grace Photography, we sat down for dinner.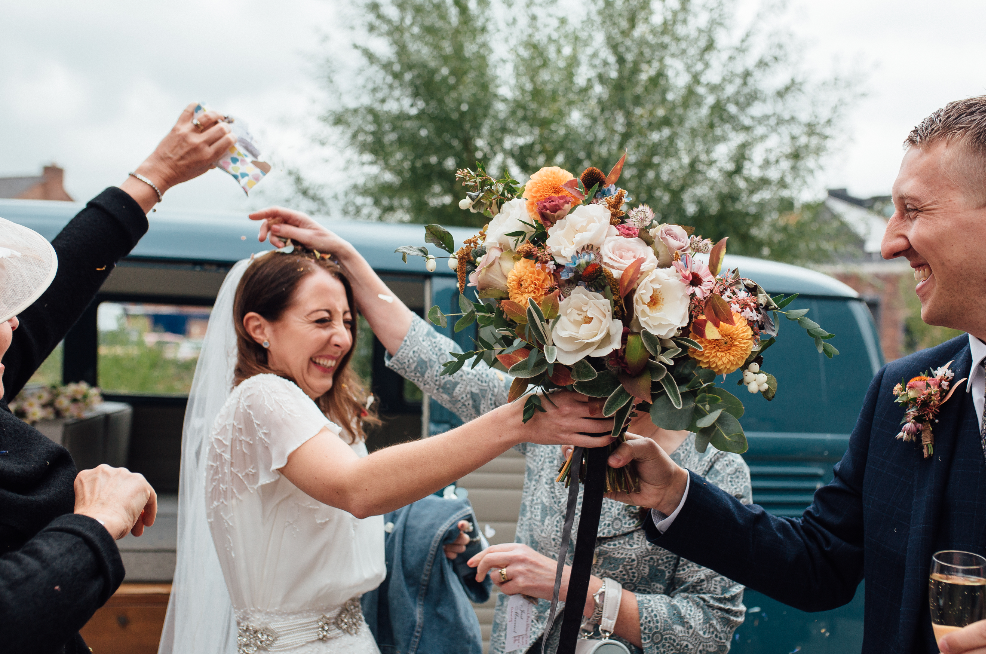 The setting of the Chimney House was beautiful! The room was filled with gorgeous autumnal blooms from Swallow and Damsons, and romantically lit with lots of antique candles. All of our guests were able to sit around one table which made it feel just like a big family feast!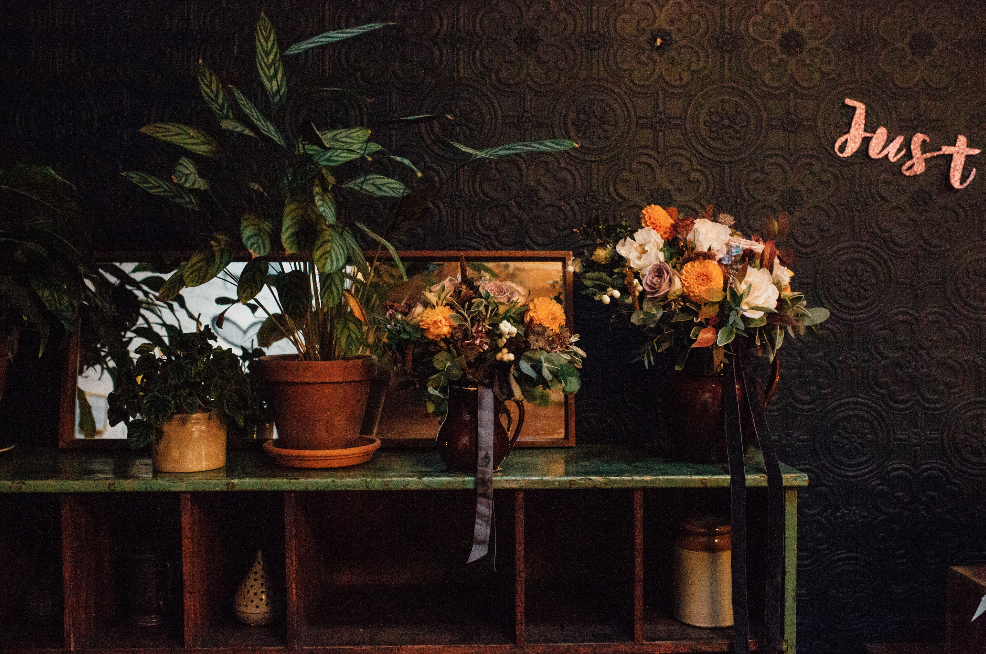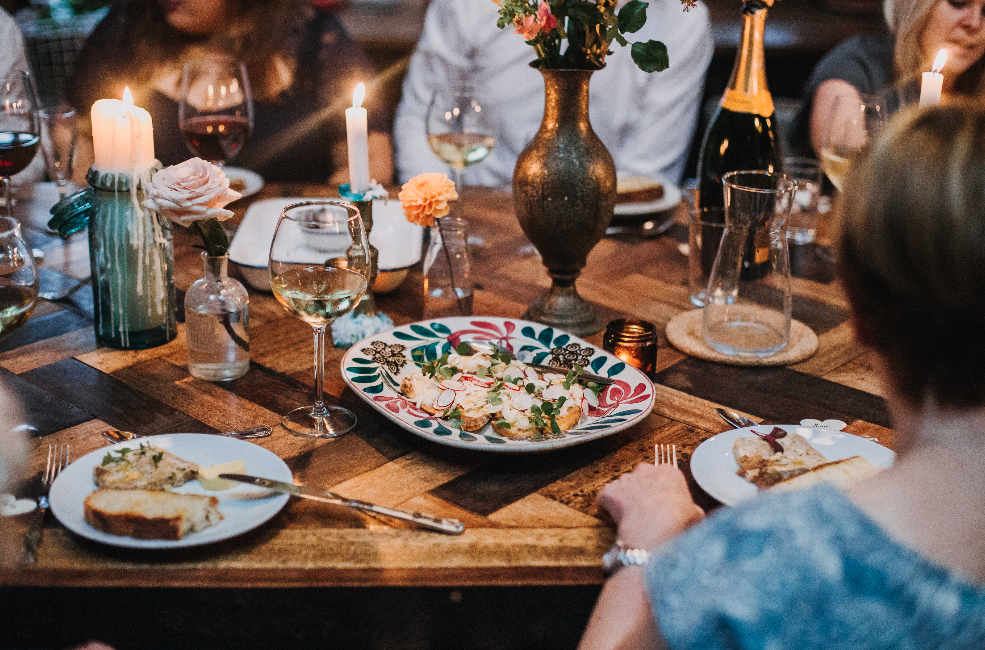 The food is mainly why we chose to have our wedding at the Chimney House. It plays a big part in our lives with Katie's parents being ex restaurateurs. Only coming out of retirement to make the wedding cake!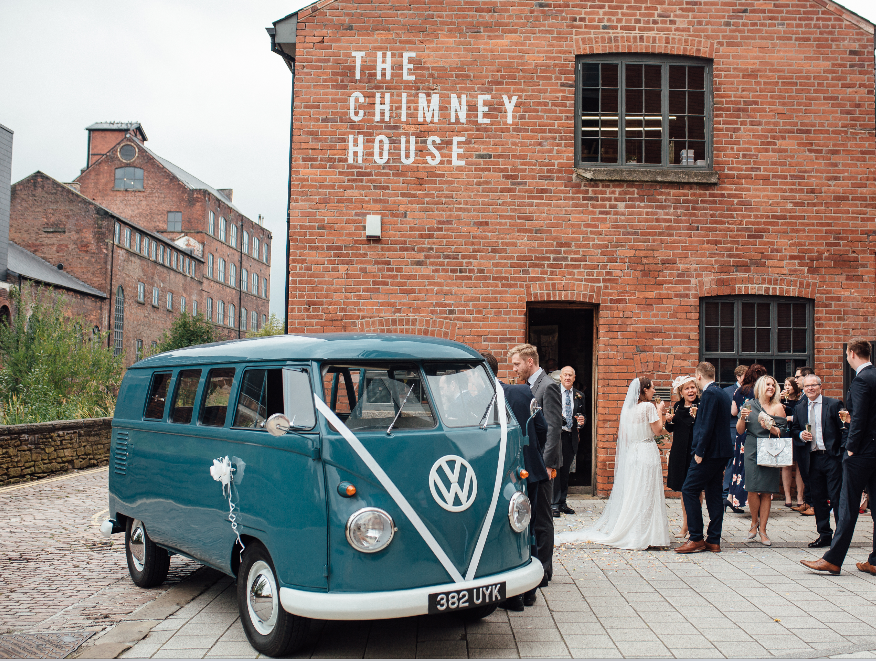 Every element of it was pure delight and we were able to pair it with wines chosen by ourselves from Penistone Court Wine Cellars.
We can't thank everyone at the Chimney House enough for making our day so perfect! You gave us the most wonderful wedding day with memories that we will treasure forever!"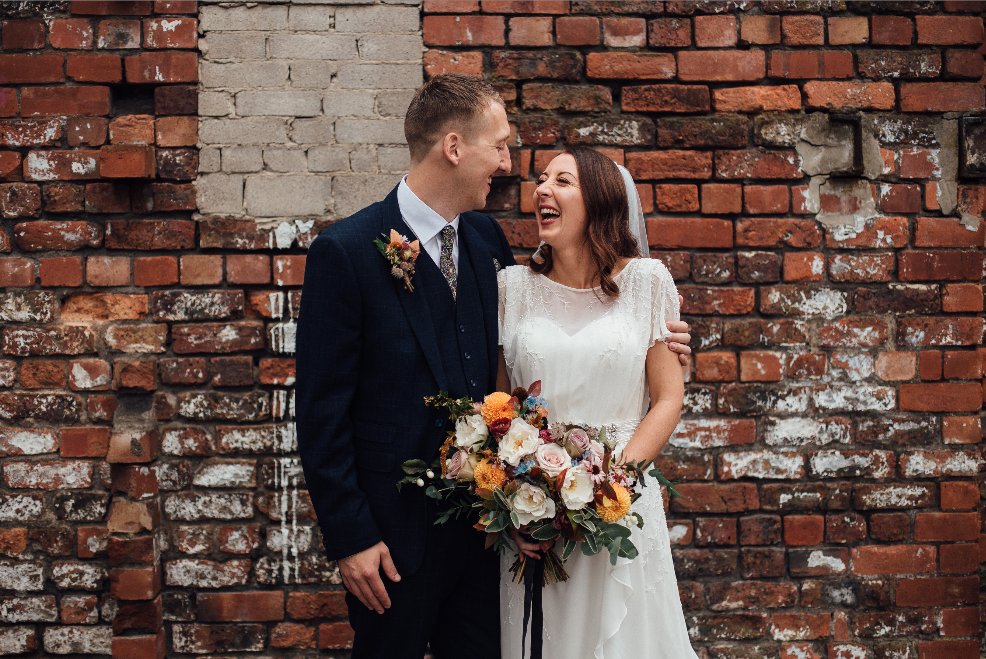 Photographs : Ellie Grace Photography
Flowers : Swallows And Damsons
Make an Enquiry
We are very happy to arrange viewings, to talk about prices and offering to suit your event. Please fill out the form below or call us on The Chimney House Hotline on 0114 276 7885.