SIGN UP FOR STORIES
We would like to invite you to sign up to receive sporadic emails from us about House events, news, special offers, products and services from The Chimney House.
x
Hello From The Chimney House
We're looking forward to welcoming you into The Chimney House this year!

Booking are open and well and truly underway for Wedding Feasts, Wedding Ceremonies, Private Dining, Celebrations and daily Meetings, Training Sessions & Away Days for 2023/24
Find Out More
x
Coffee House at The Chimney House
Posted 4th March, 2013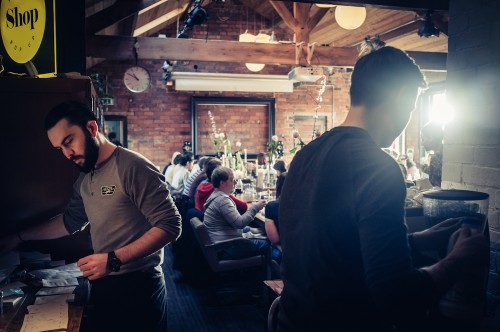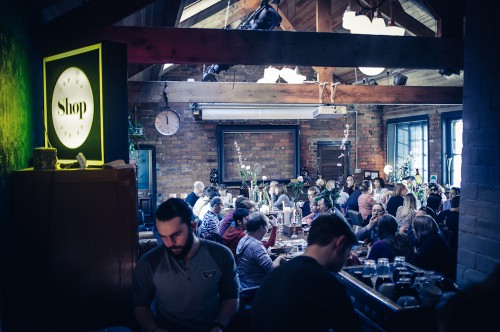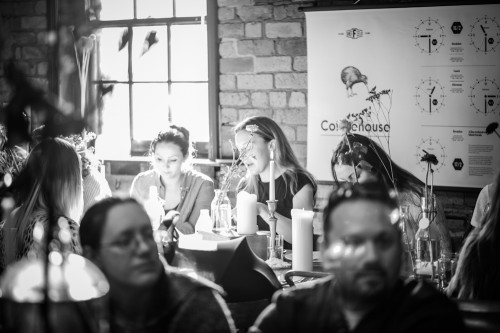 Coffeehouse spanned a lovely long social weekend of Saturday 16th February and Sunday 17th February respectively – and was our second foray into breakfasting delights.
Coffeehouse is presented 'to the the lucky ones who are quick enough to book their seats' by The Chimney House and Tamper Coffee and is about bringing people together to social, eat, drink, talk & enjoy. It's based on the ethos that the simple things in life are generally the best.
We concocted 2 days of excellent breakfasting, lunching – which turned out to be 2 massive days packed out with amazing guests – supreme food and awe-inspiring coffee.
For each of the 2 days – our menus reflected the fine Sheffield makers, bakers and creators our fine City has to offer as well as our urge to give our guests super premium and delicious treats – an ethos that Tamper and The Chimney House share with vigour.
Salivate over our menus here! - But in a nutshell we had teamed up with some of the best in the City which meant our guests dined on and drank wonderfully and relished tastes, textures and flavours.
Saturday was a beautiful alliance between Peter Moulam of PJ Taste and Tamper – serving not 1 but 2 sittings for breakfast, which was followed by a matching of cultures when Italy met New Zealand for lunch as Nonnas and Tamper showed how lunch really does need to be done with their presentation of – The Mighty Lunch when 47 guests joined us around the antique tables of The Chimney House.
We have been totally bowled over by the HUGE support that Sheffield gave us for Coffeehouse…It truly was a beautiful thing – and we can't wait to bring you the next Social!
Somethings are best seen through pictures – so let the beautiful photography of James Brown at 93ft left you drift through a coffee haze of a perfect Sunday morning…Just as we think every Sunday morning should be – with sun streaming in through the windows and candles flickering gently…
Make an Enquiry
We are very happy to arrange viewings, to talk about prices and offering to suit your event. Please fill out the form below or call us on The Chimney House Hotline on 0114 276 7885.