SIGN UP FOR STORIES
We would like to invite you to sign up to receive sporadic emails from us about House events, news, special offers, products and services from The Chimney House.
x
Autumn at The Chimney House
Join us for daily meetings, conferences, private dining and the most beautiful weddings, ceremonies & parties...

We are booking for the remaining dates in 2022 and for 2023/24

Don't miss Christmas at The Chimney House - we're open for bookings for our last remaining dates!
Find Out More
x
Christmas at 'one of the most beautiful buildings in Sheffield'
Posted 3rd November, 2017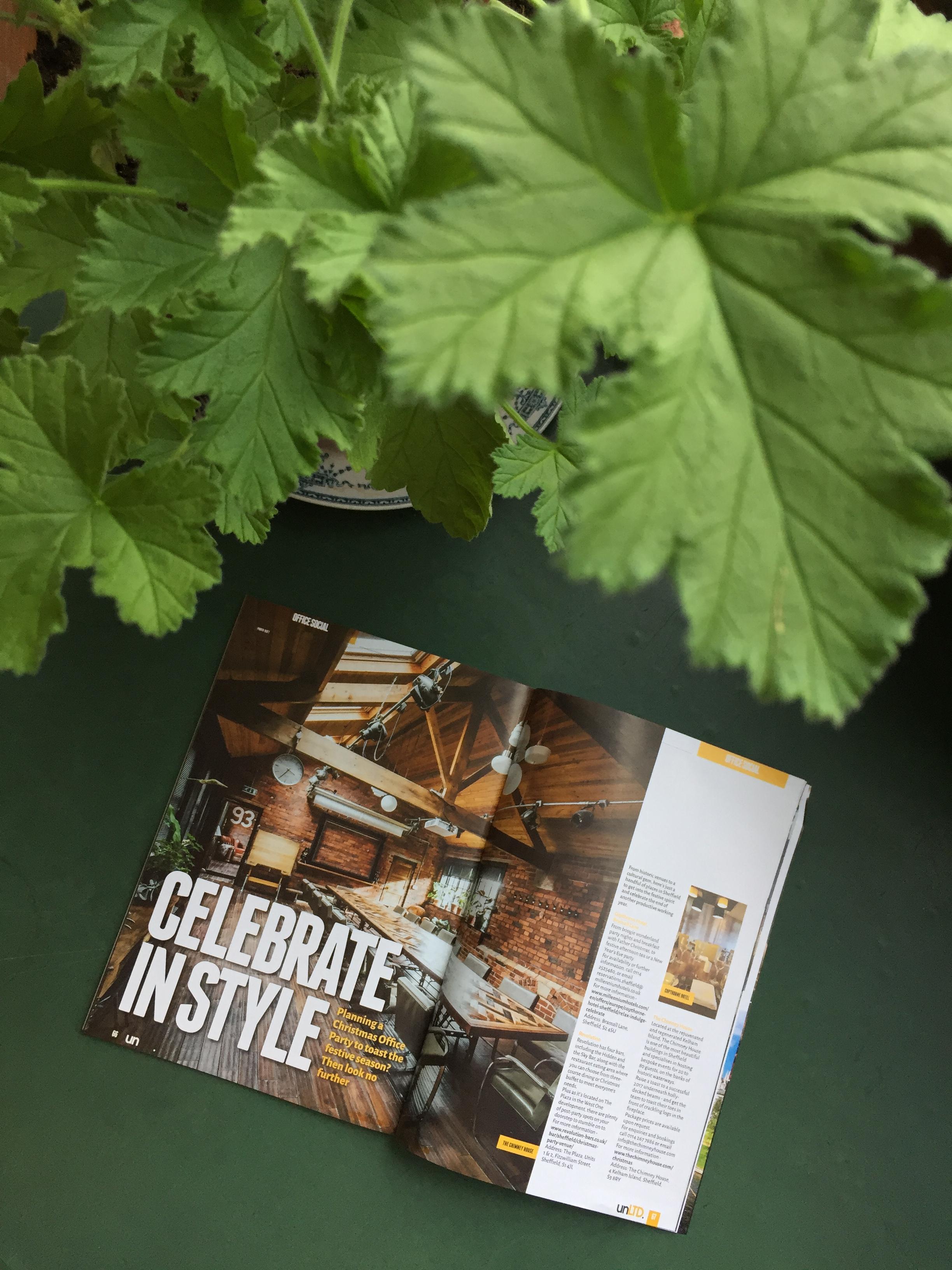 Celebrate Christmas in what unLTD magazine calls "one of the most beautiful buildings in Sheffield!"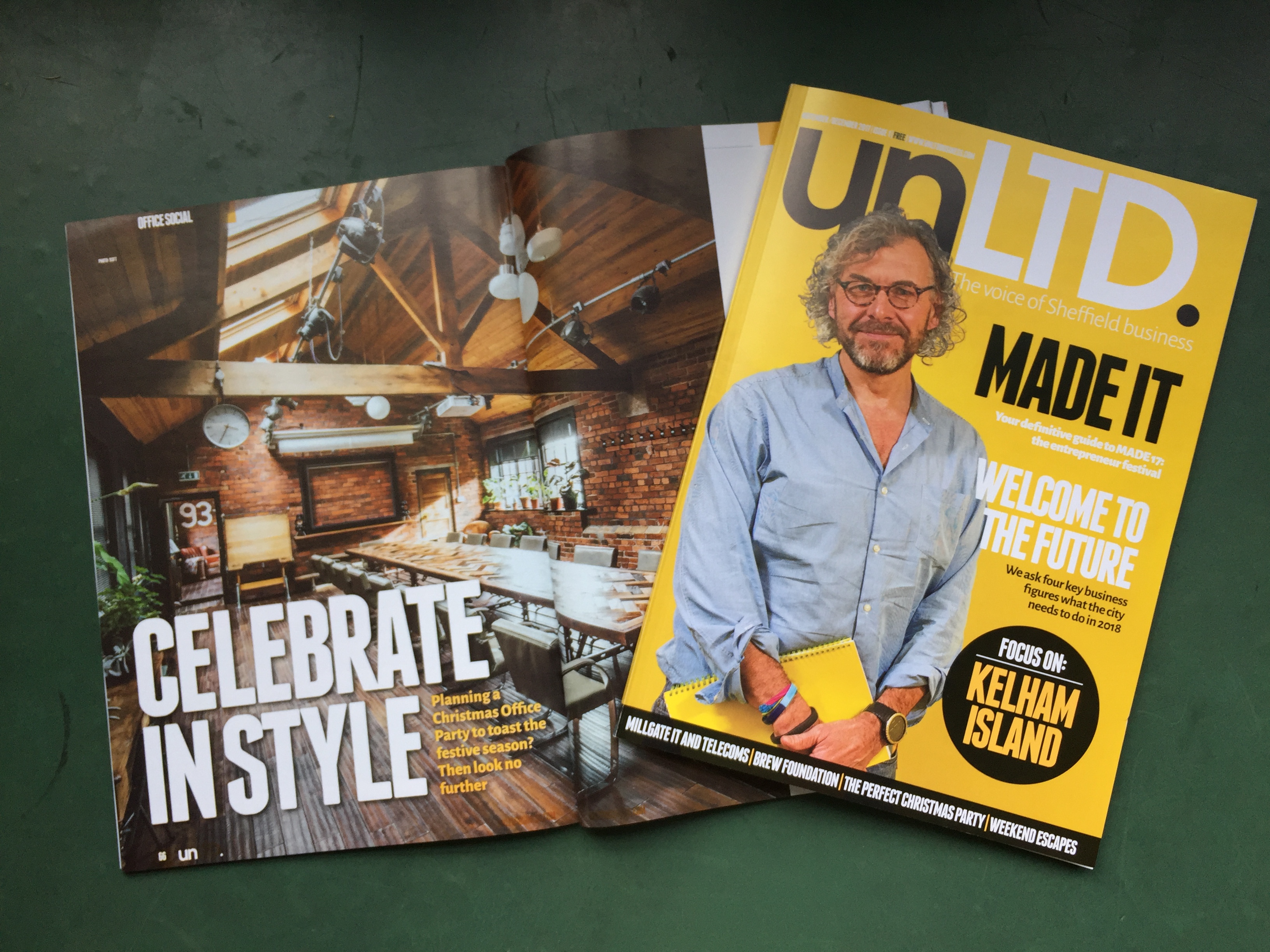 unLTD, a brand new bi-monthly magazine for the Sheffield business community, have declared The Chimney House exactly what you're looking for when planning your Office Christmas Party! They say we "specialise in hosting bespoke events for 20 to 80 guests, on the banks of historic waterways" and recommend you "raise a toast to a successful 2017 underneath [our] holly decked beams - and get the team to toast their toes in front of crackling logs in the fireplace!"
We LOVE Christmas; the frosty mornings, the cosy fires in our woodburning stoves, dreaming up the decorations, the easily available excuses for multiple mugs of mulled wine, the smell of festive feasts and the fact everyone gets together to celebrate.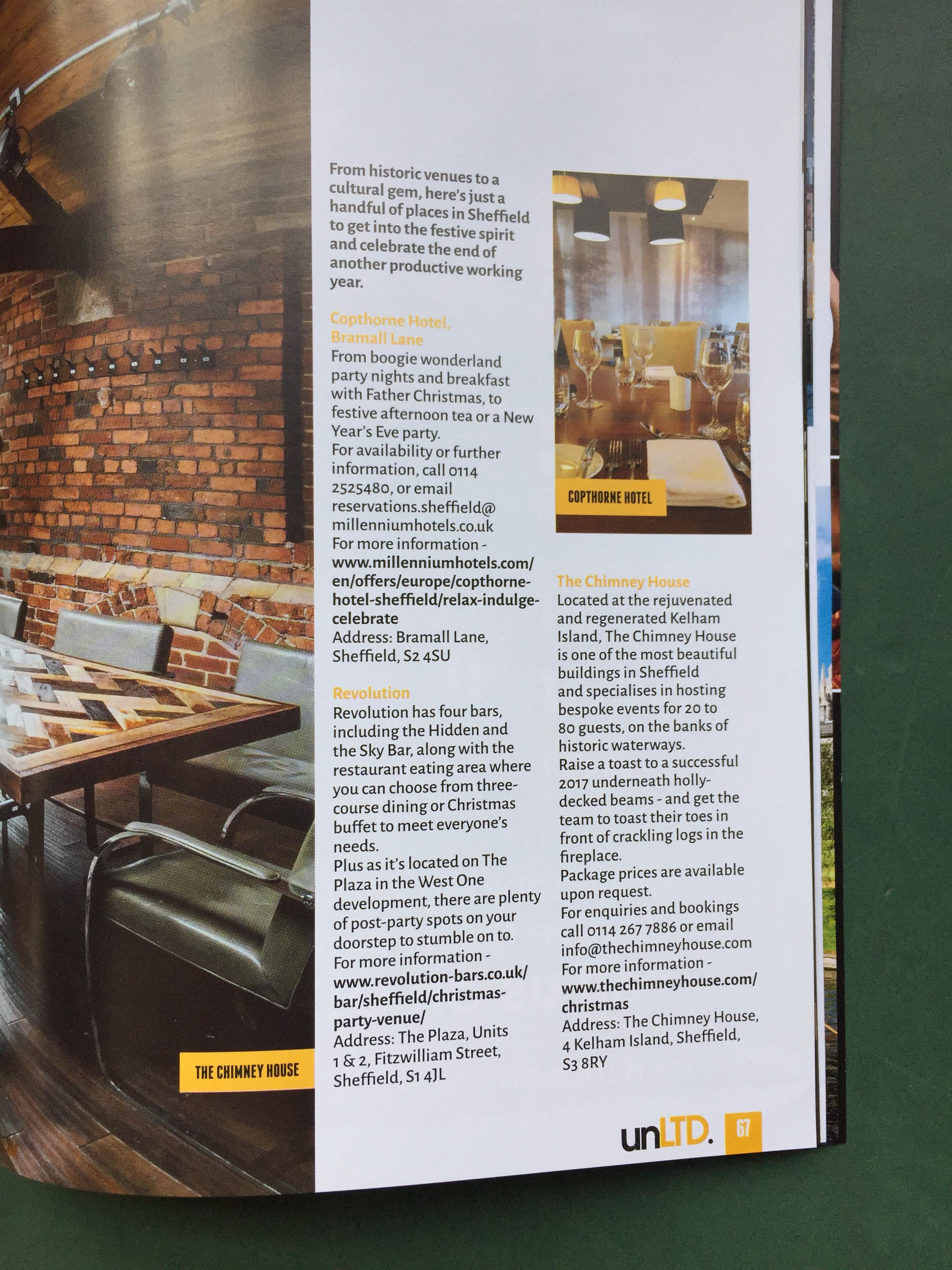 Aside from our beautiful festive dining, we host a plethora of end-of-year meetings during December - wrap 2017 up in style with an away-day for your team. Analyse the year, and hatch masterplans for the coming months in our inspirational space.
Whether it's private dining for your work Christmas party, celebrating with friends, or hosting your end-of-year meeting make sure you get in touch asap if you'd like to book Christmas 2017 - we only have a handful of dates left! Call on 0114 2767 885 or email on info@thechimneyhouse.com
Make an Enquiry
We are very happy to arrange viewings, to talk about prices and offering to suit your event. Please fill out the form below or call us on The Chimney House Hotline on 0114 276 7885.