SIGN UP FOR STORIES
We would like to invite you to sign up to receive sporadic emails from us about House events, news, special offers, products and services from The Chimney House.
x
Hello From The Chimney House
We're looking forward to welcoming you into The Chimney House this year!

Booking are open and well and truly underway for Wedding Feasts, Wedding Ceremonies, Private Dining, Celebrations and daily Meetings, Training Sessions & Away Days for 2023/24
Find Out More
x
Cosmic Candlelit Yoga at The Chimney House!
Posted 24th February, 2017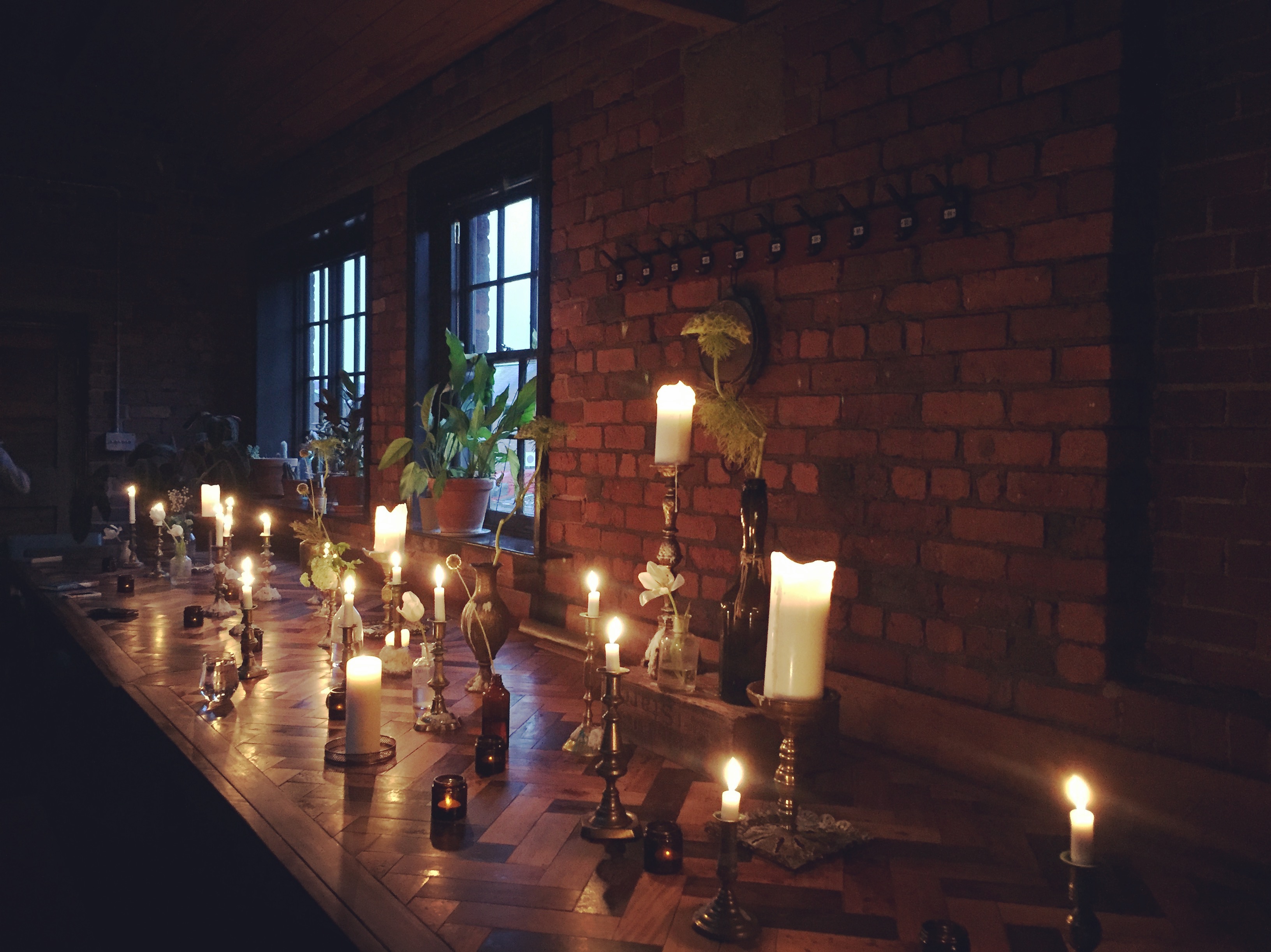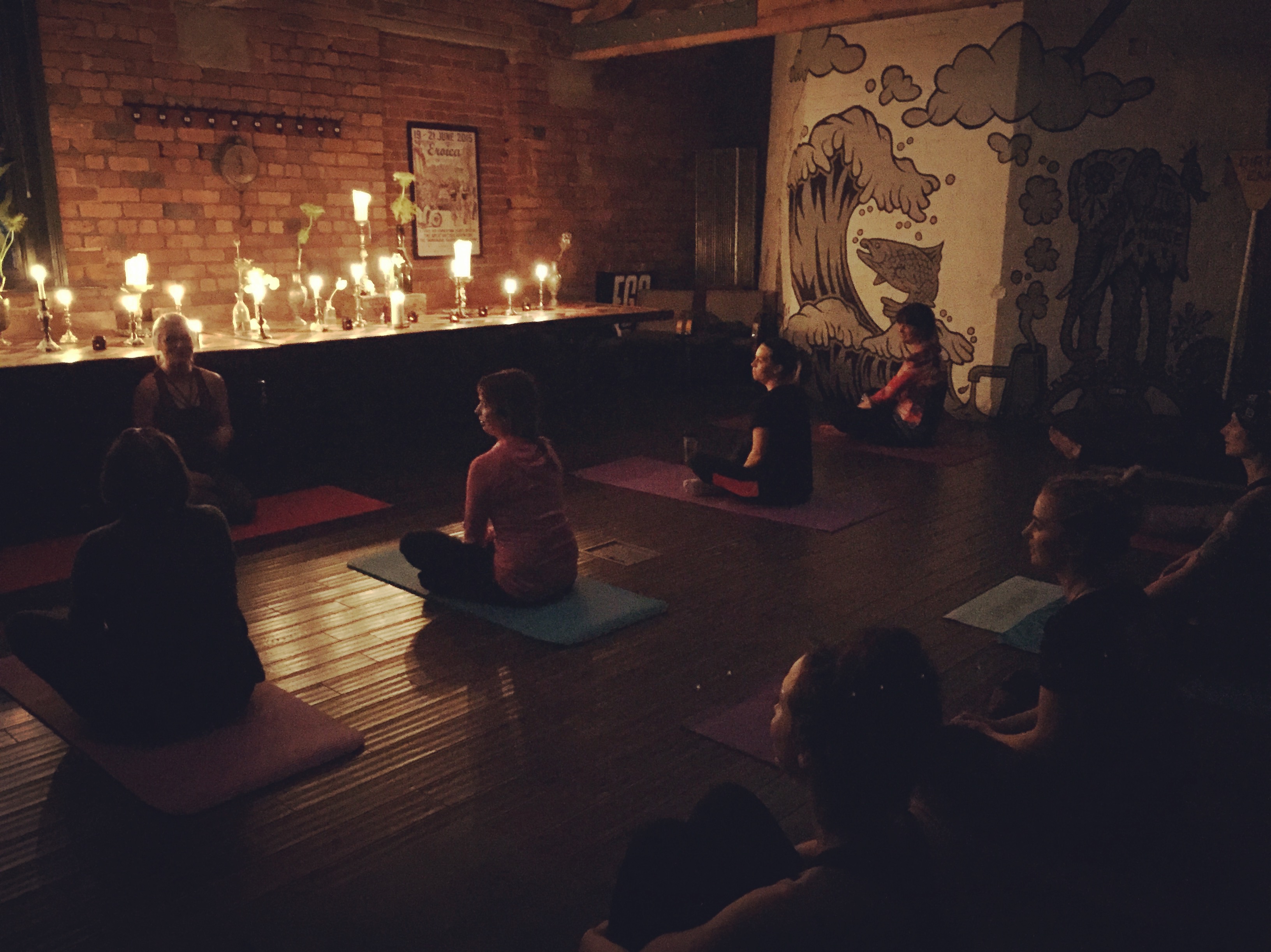 Last night we hosted a sold-out evening of pure relaxation and delight.
Behold! The absolute dream-land that is Candlelit Yoga at The Chimney House.
Escaping the wind and the rain of Storm Doris, our guests were welcomed in to the candle light, they kicked their shoes off, and warmed their tootsies on our heated floorboards. Settling their mats under the ancient beams in our Grade II listed Sheffield meeting room, they let the stresses and the strains of everyday slip away with the setting sun.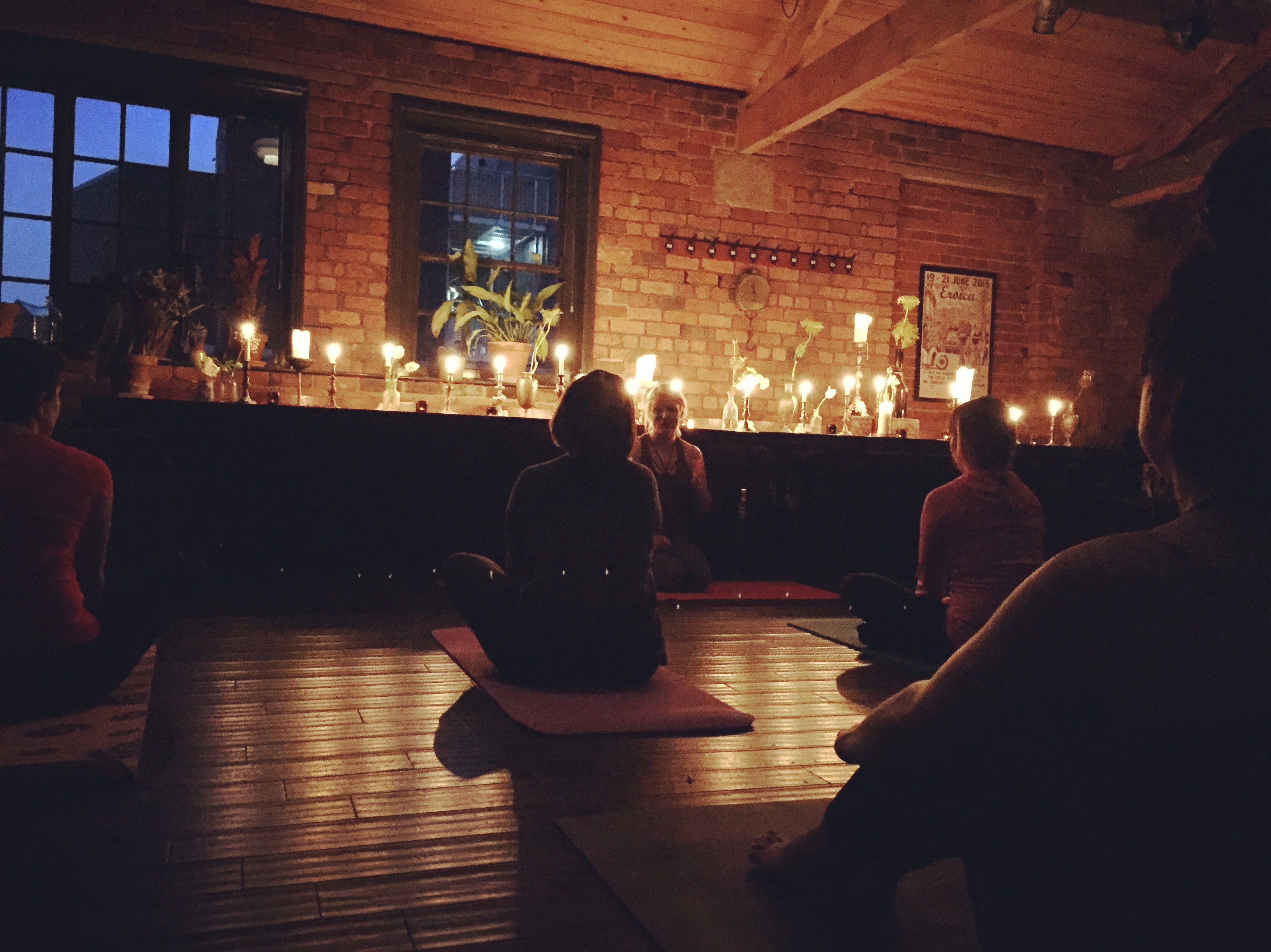 Rachael Hibbard, the owner of Kelham Island's wellness centre Instinctive Health, led us in 90 minutes of Vinyasa flow, dedicated to heart-opening and grounding sequences. Rachael taught us about the ancient Chinese idea of the light of the shen, our inner guiding light which originates from a spark of heavenly fire that comes to us at birth, directly from the stars. It's said the star seeds of shen are scooped up in the ladle of the Big Dipper and poured down into the heart of babies, and shen will always direct us toward the path of our true nature. How cosmically wonderful is that?!
Our guests were completely varied in their yoga expertise, some complete beginners, some who had been practicing for years, but all listening to how their bodies felt at each particular moment, and spent a heavenly 90 minutes moving in the candlelight.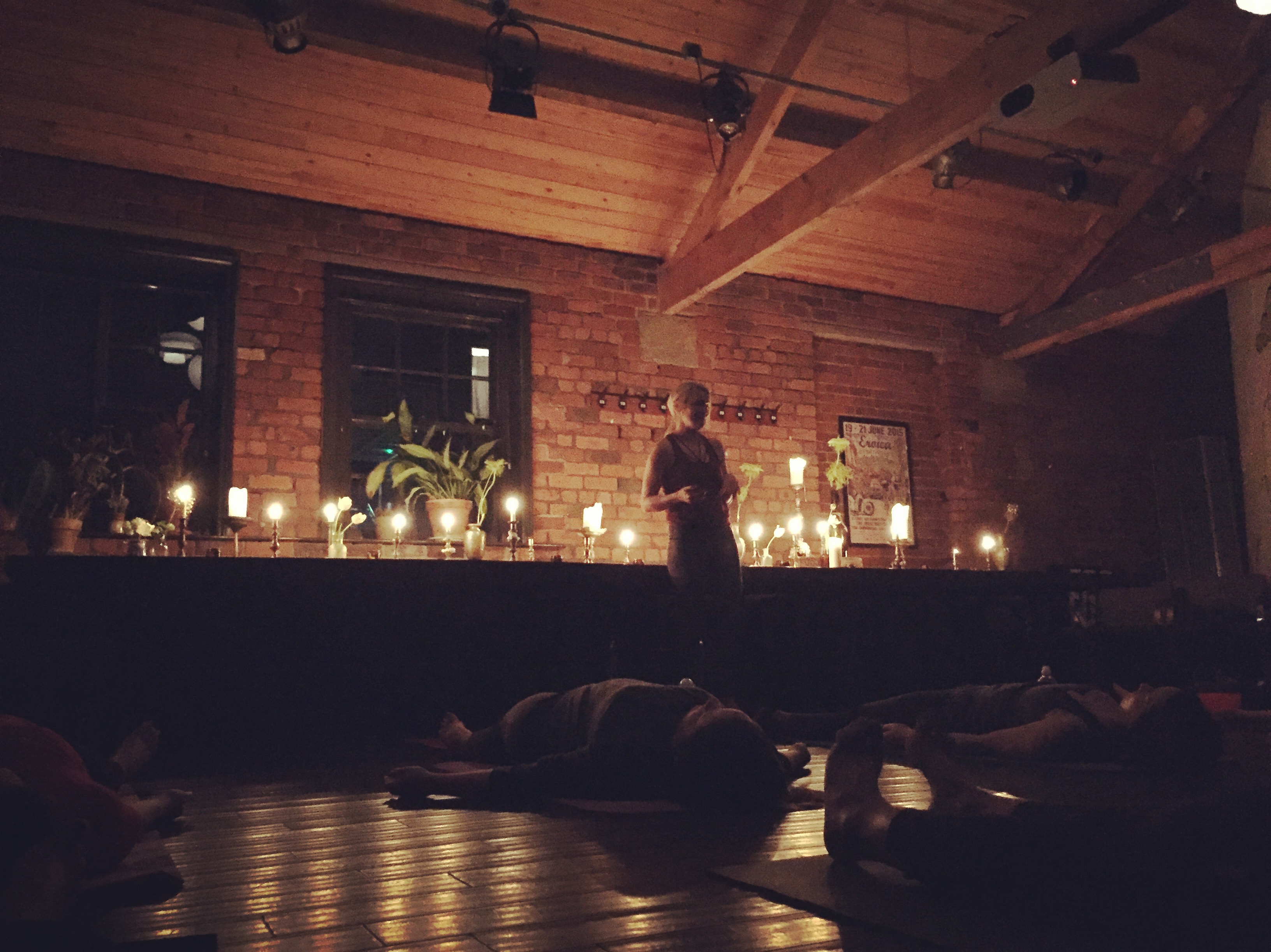 To finish the evening, after a long lazy savasana, we blinked open our eyes, and decided it was time to tuck in to a cheeky morsel of cake or two (restorative cake!), made by Eat Food Cook's Zoe, a gorgeous Rosewater and Pistachio gluten free delight, washed down with a cup of lemon, ginger and Manuka honey tea.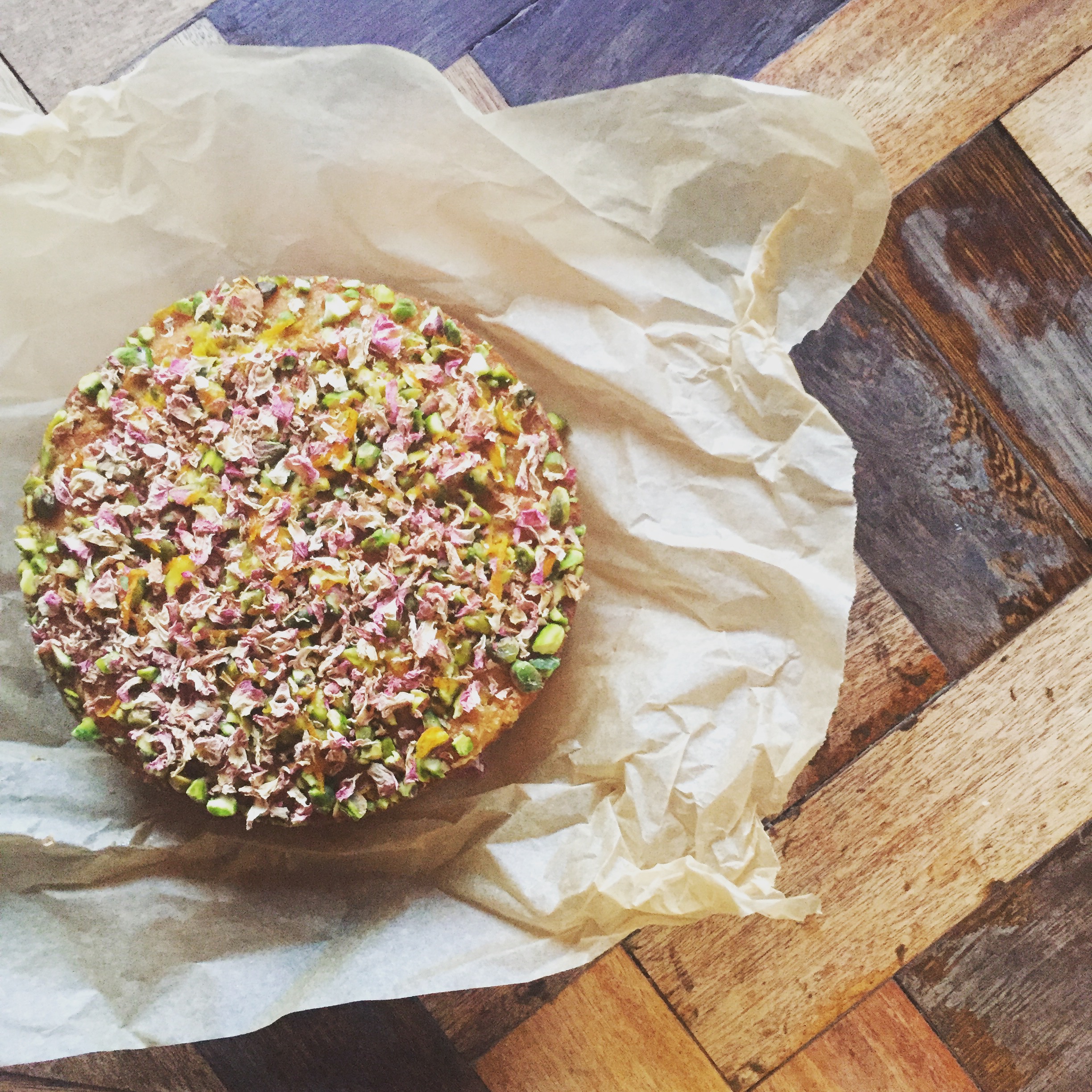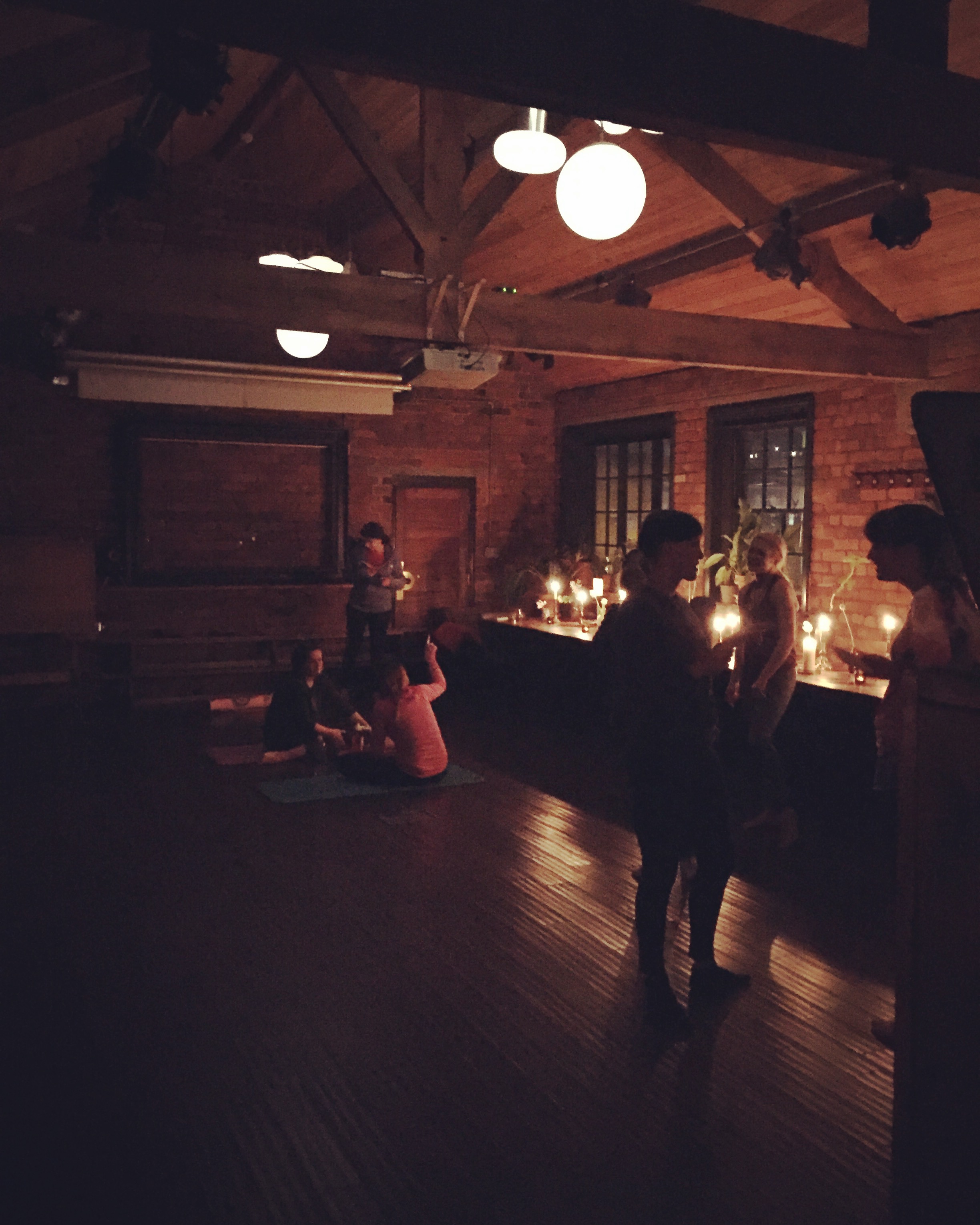 As you can see from the lovely messages in our guestbook, all of our guests had a totally wonderful evening...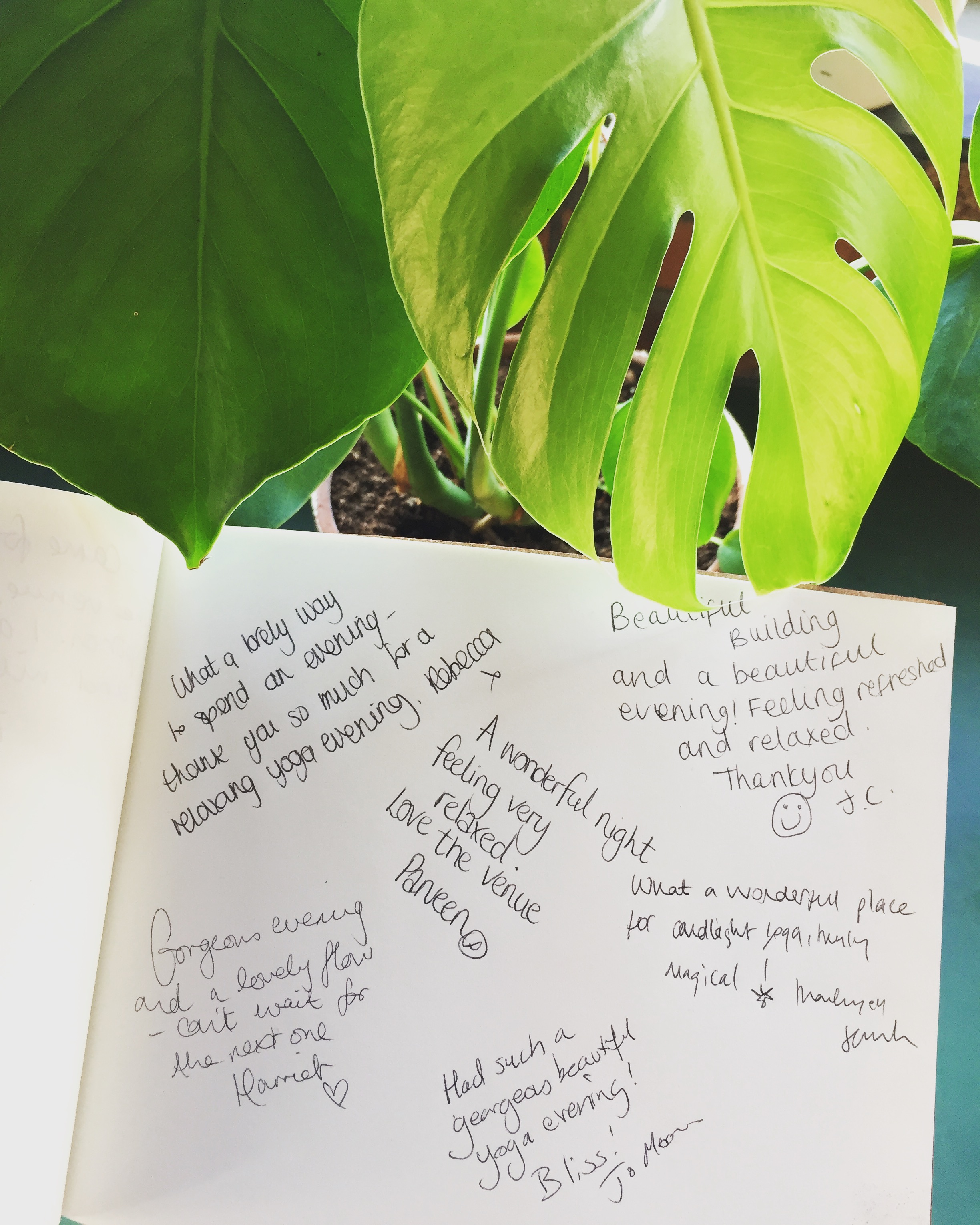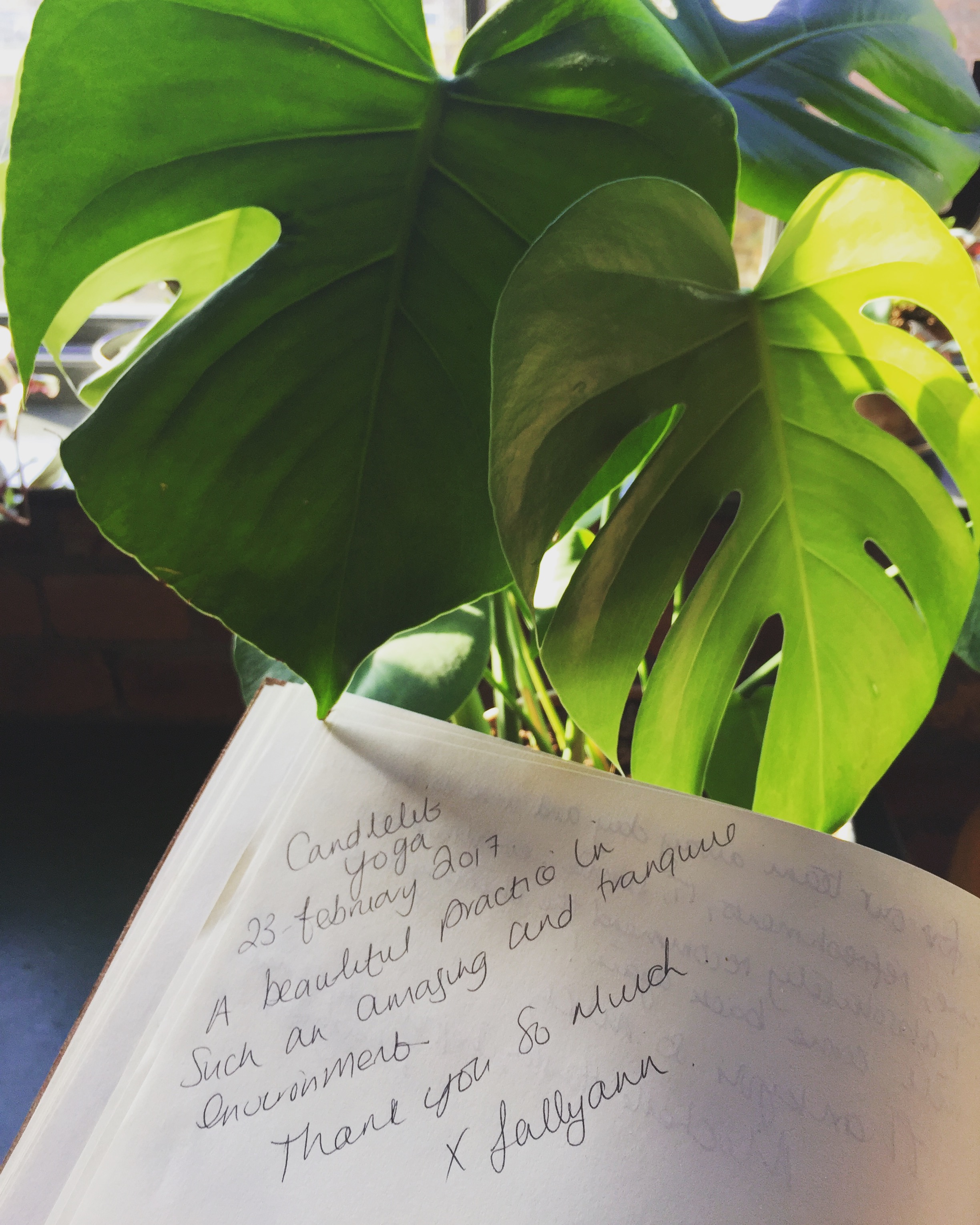 You can join us for our next evening of Candlelit Yoga on Wednesday 22nd March, tickets are available below...
Wednesday 22nd March 2017
Bring your own mat, our candlelit 90 minute class will start at 6pm, and end at 7.30pm with restorative tea.
Please ensure you are settled on your mat before 6pm - doors will be opened at 5.30pm and locked promptly at 6pm.
Tickets once purchased are non-refundable and non-transferrable.
Profits from the booking fees will go to charity - take a look at the charities our booking system, Party for the People, support HERE.
Tickets are only available to purchase online here.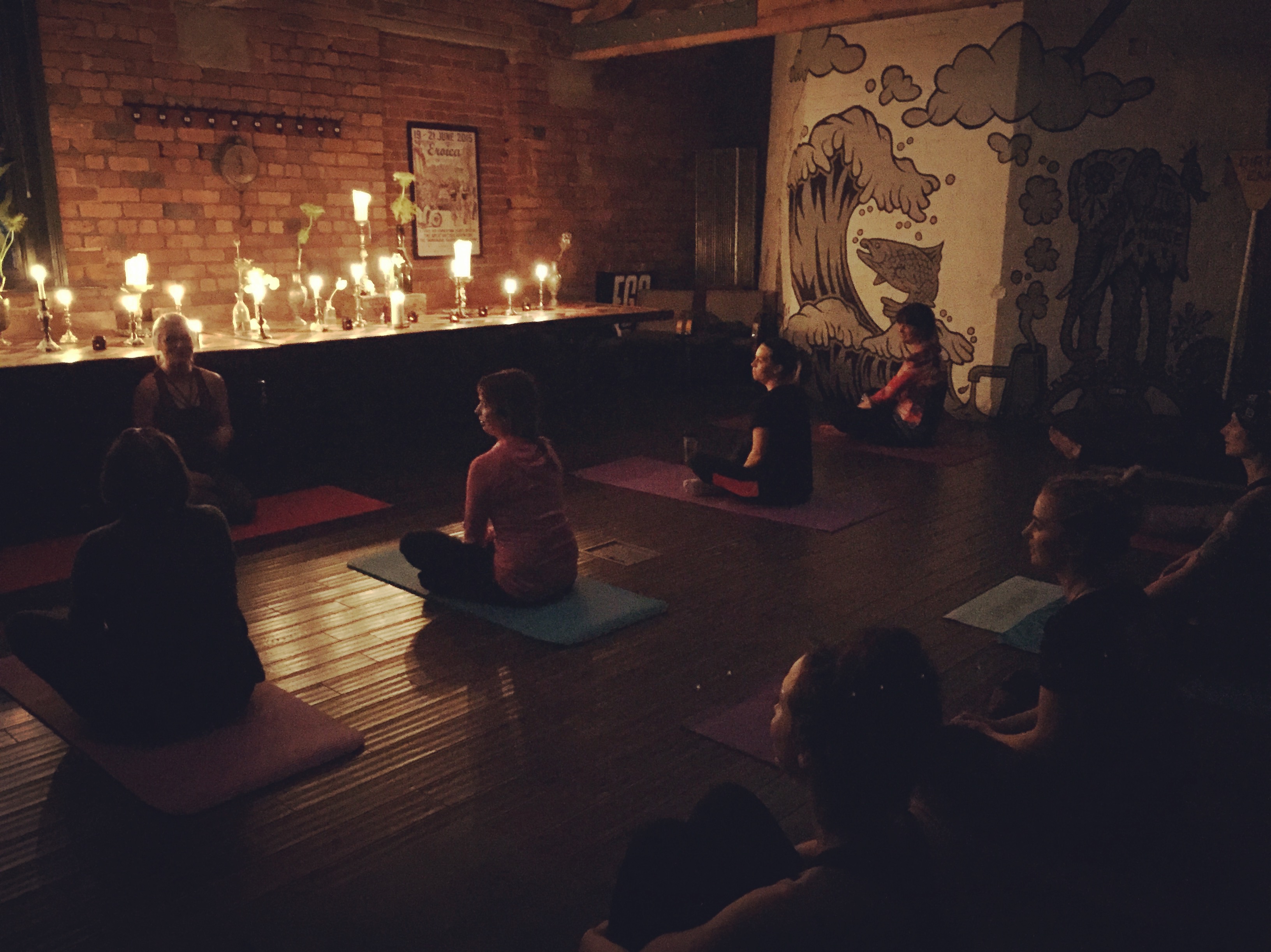 Make an Enquiry
We are very happy to arrange viewings, to talk about prices and offering to suit your event. Please fill out the form below or call us on The Chimney House Hotline on 0114 276 7885.