SIGN UP FOR STORIES
We would like to invite you to sign up to receive sporadic emails from us about House events, news, special offers, products and services from The Chimney House.
x
Hello From The Chimney House
We're looking forward to welcoming you into The Chimney House this year!

Booking are open and well and truly underway for Wedding Feasts, Wedding Ceremonies, Private Dining, Celebrations and daily Meetings, Training Sessions & Away Days for 2023/24
Find Out More
x
A Romantic Candlelit Ceremony for Amanda + Eoin
Posted 24th April, 2019
Dusky pastel roses, antique poetry books and our trademark candlelight set the scene for the most romantic ceremony and followed by a magnificent plant based family feast!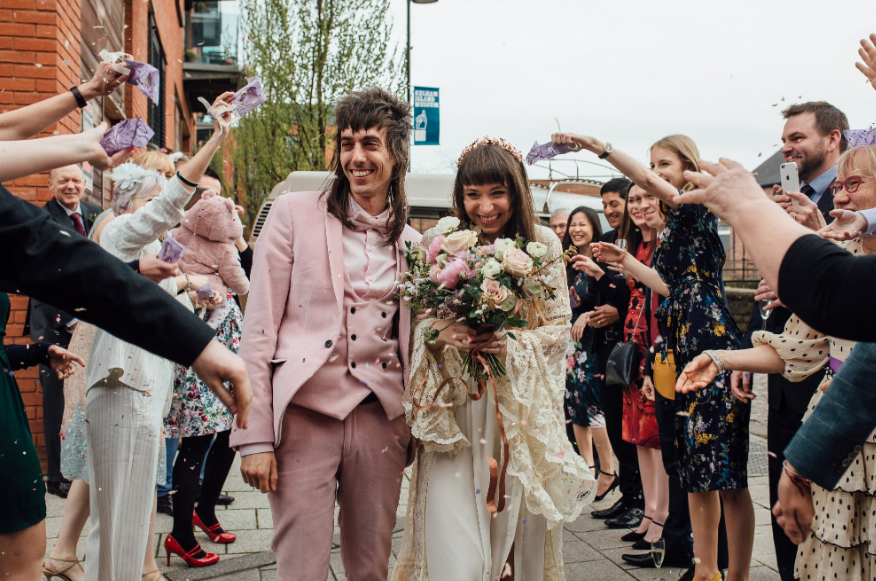 Amanda and Eoin first met in 2008 in Eoin's home city of Belfast. After a few years teaching in South Korea together, they settled in our fair city. A deep love of antiques and Sheffield's rich industrial heritage brought them to our door. We were delighted to host the day for this super stylish pair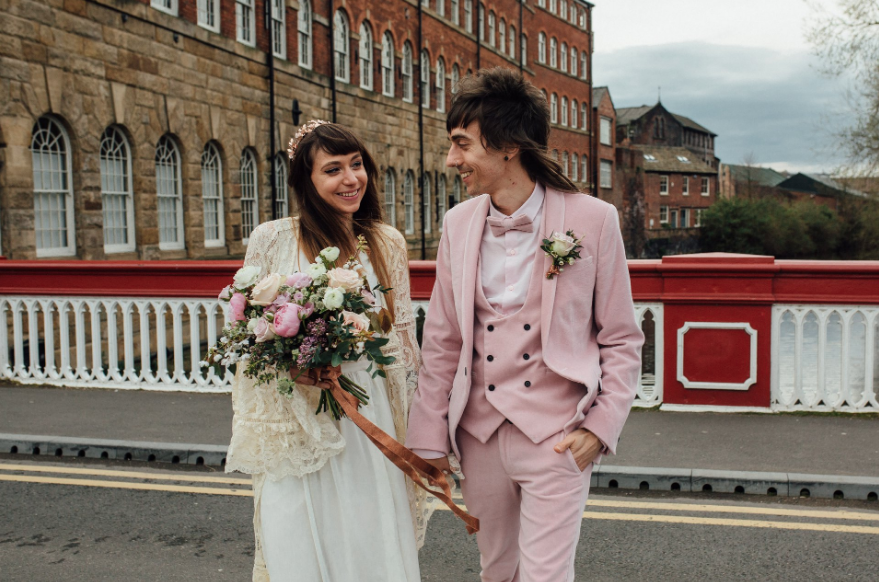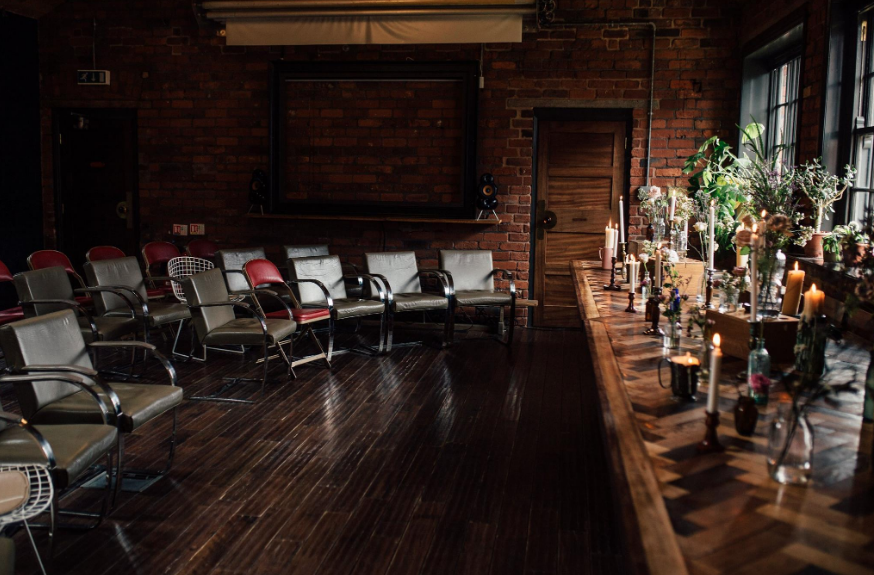 From Rod Stewart to 19th Century poetry, Amanda talks us through the details and inspiration for their gorgeous wedding day.
Total Romance at The Chimney House
"Our love for antiques and Sheffield's industrial heritage x artsy innovation attracted us to The Chimney House, and we couldn't have hoped for a more perfect venue. We of course had to have a vintage VW camper van for our wedding transportation, and this was provided by Retro Runaways.
The Chimney House team did an unbelievable job of arranging the pale lilac 5th Avenue Roses and dusky pink Quicksand Roses from Swallows and Damsons in antique vases and bottles, with candles in assorted cups, dishes, and holders. We felt like we were in a vintage fairytale.
We brought our Instax Mini cameras with us for our guests to take photos with and put into our guestbook, and it's so cool to see our guests in different areas of The Chimney House in these photos, from the 'Dirty End' sign to the '93 ft' wall and the fish and elephant wall painting."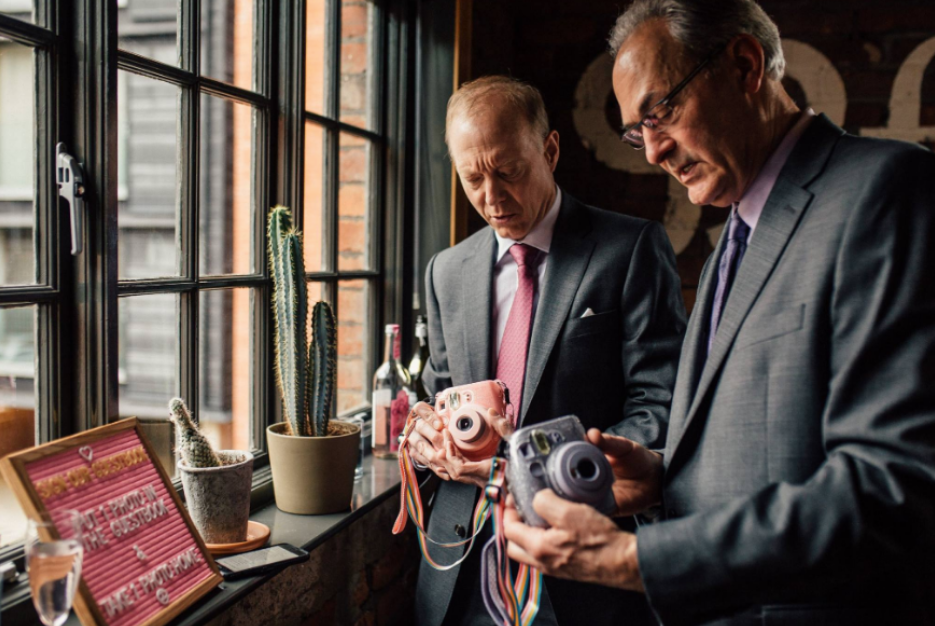 A Plant Based Family Feast
"Being vegan is very much an ethical choice for us, so Eoin and I were both very keen to have a vegan wedding, and the food The Chimney House provided was incredible and absolutely blew our guests away. We had so many guests coming up to us afterwards saying how they were thinking of going vegan after the incredible meal that featured things most people wouldn't think of as being 'veganisable', such as the aquafaba meringue.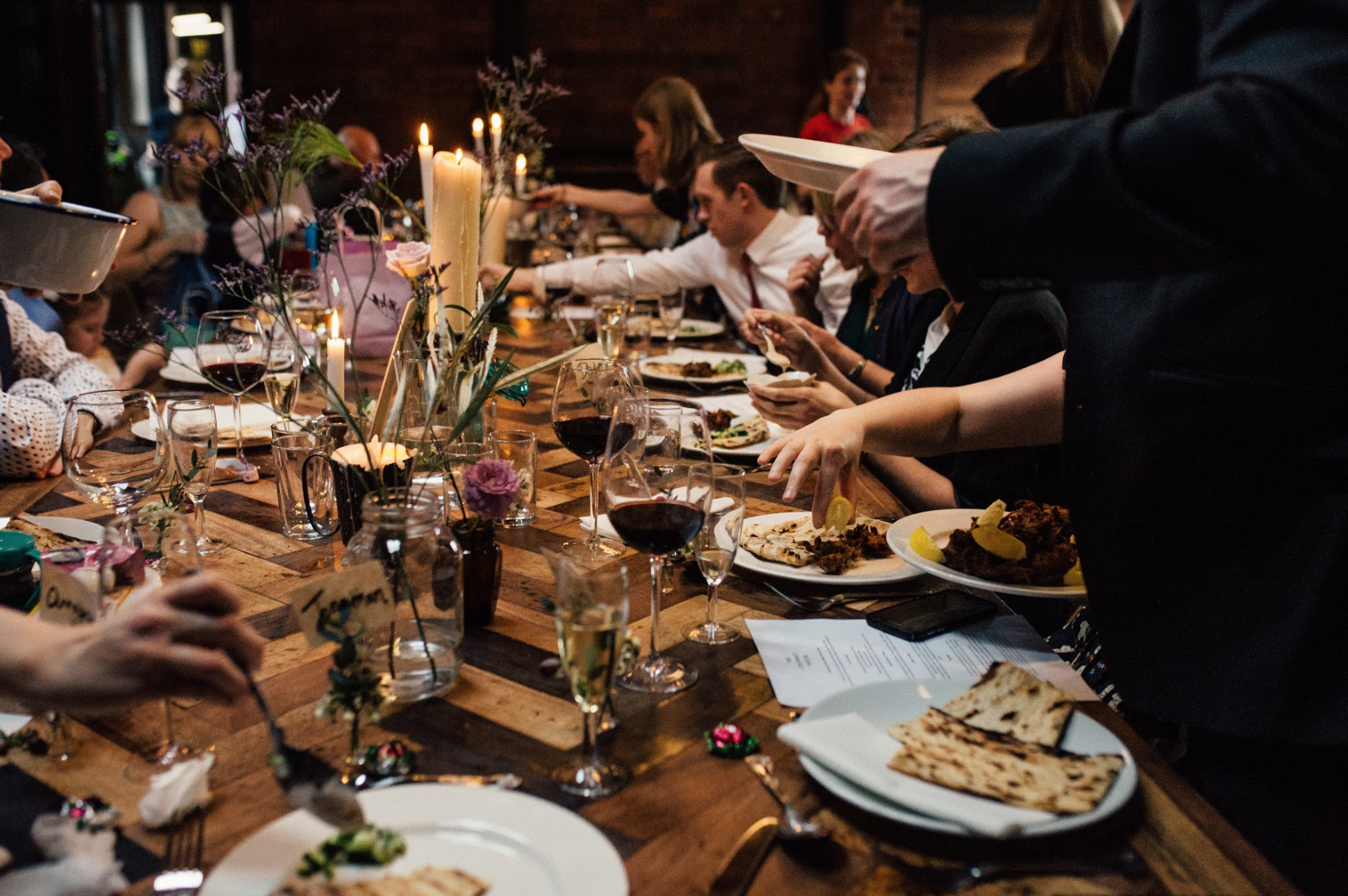 The meal truly was a banquet topped off with the incredibly smoky and floral flavours of the Mowbray dark chocolate ganache. All of our drinks were vegan and supplied by our local off-license, Starmoreboss.
We had family travelling from the US, Scotland, Wales, Northern Ireland, and all over England, and it was such a joy to bring everyone together to share in our wedding day and give them a slice of why we love Sheffield. Our greatest thanks to The Chimney House for creating such a special day for us!
The vegan cakes - one Victoria sponge layer cake and one Black Forest layer cake plus chocolate cupcakes, were by Baked - a vegan and gluten-free bakery on Hickmott Road in Sharrow Vale."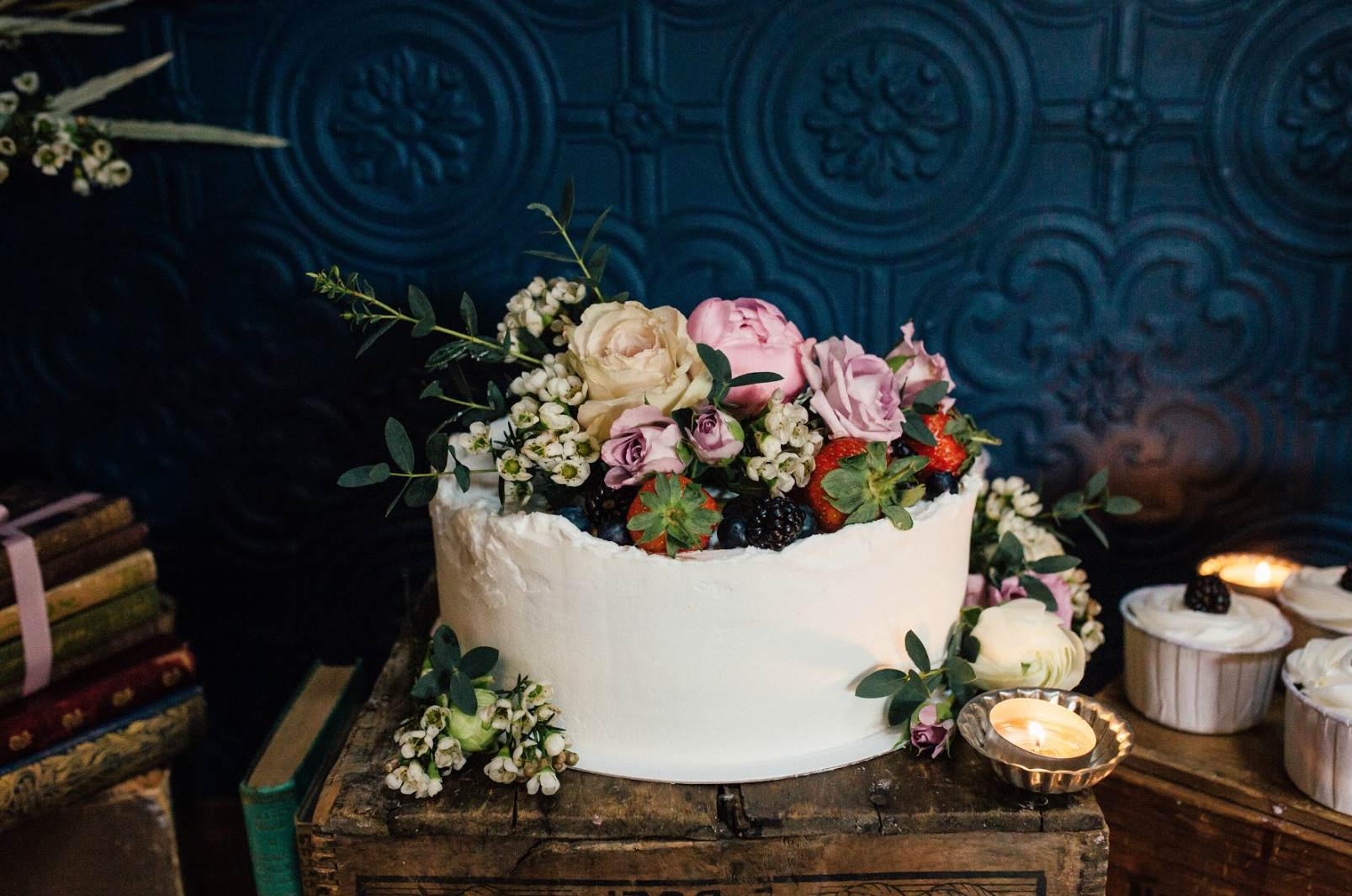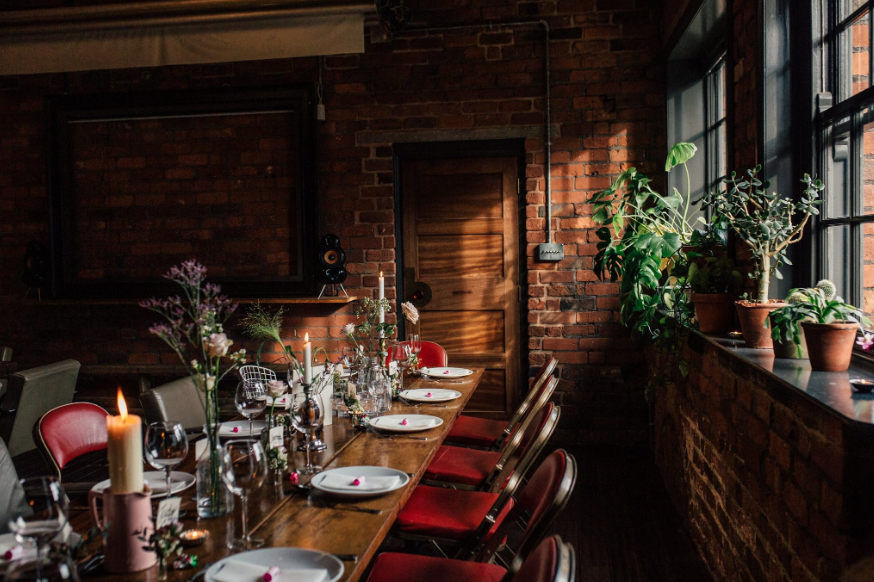 Favours
"We put the wedding favours together using flowers from Swallows and Damsons and Lotka paper with cornflowers from the Anglesey Paper Company. Our guestbook was also made using Lotka paper from the Aglesey Paper Company.
We also had customised Love Hearts sweets from Swizzels and raw vegan rose truffles from the Functional Food Company."
Inspiration
"Eoin and I are both big music fans, especially of classic rock, and Eoin's Rod Stewart-inspired hair is what caught my eye the first time I saw him, dancing in a bar in Belfast. Some of our guests commented on how he looked like a rock star at our wedding!
I worked on 19th century poetry for my PhD, so I tried to incorporate this influence into my outfit with my vintage-looking lace kimono and rose gold laurel leaf tiara. I also brought some antique books from my personal collection to use as decorations for the wedding ceremony and reception, and our wedding rings were kept in an antique hollowed-out copy of Spenser's epic poem, The Faerie Queene."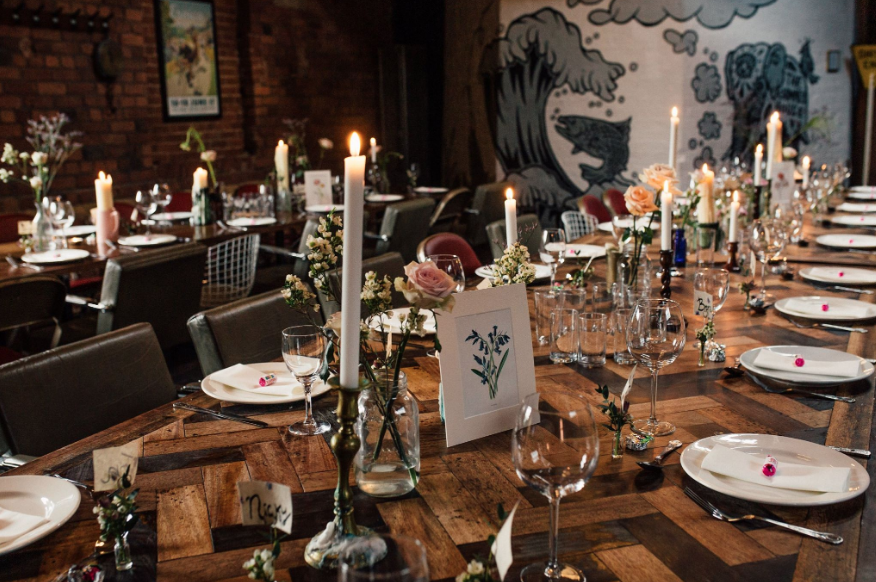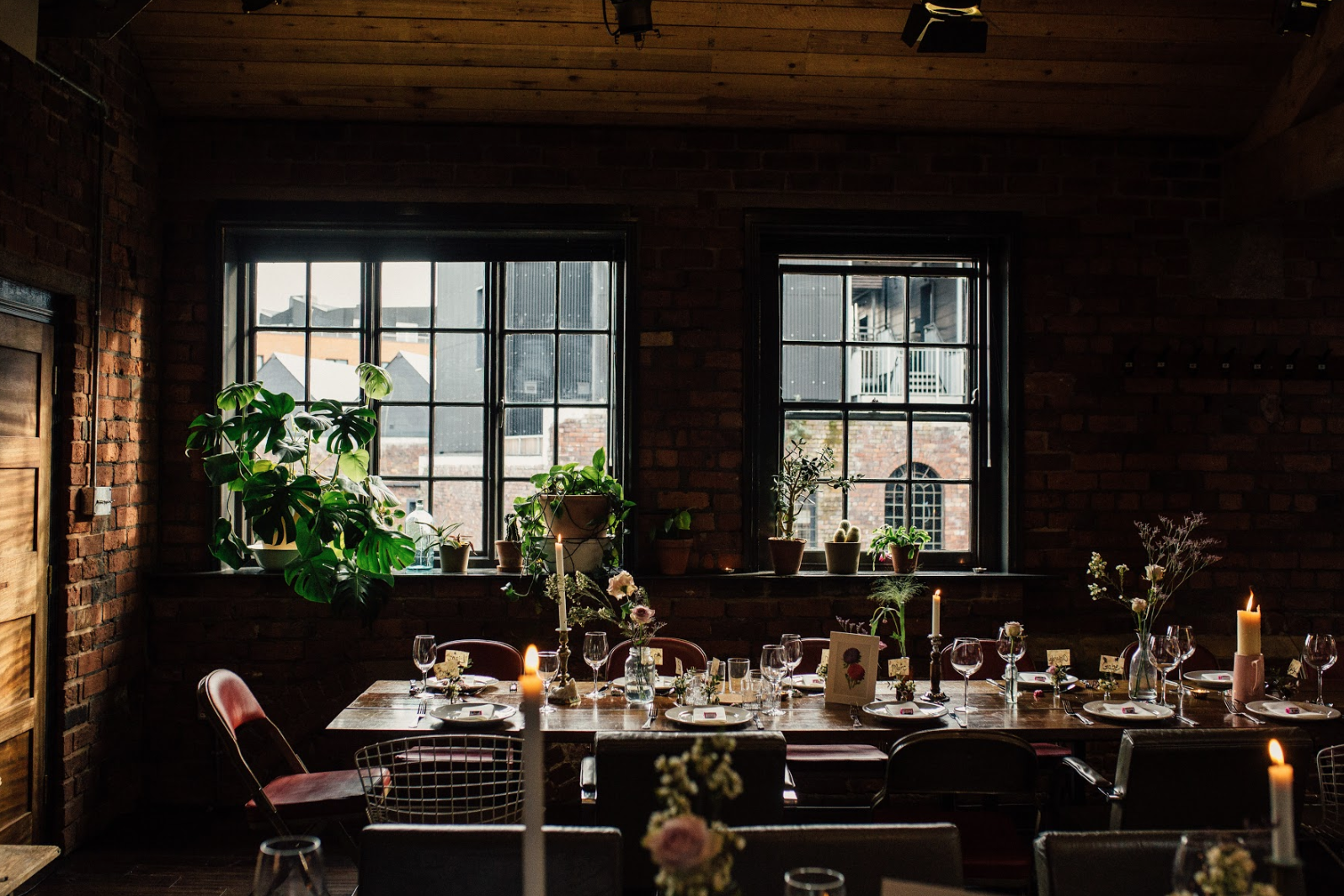 Wedding Day Attire
"I bought all of my clothes second-hand, aside from my tiara. My dress was by Gwen Jones X Free People and my kimono was by Free People. My faux-shearling coat is by Spell and the Gypsy Collective. My shoes were Vivienne Westwood X Melissa. My tiara was by Anna Marguerite. My engagement ring and wedding band are by Arabel Lebrusan - both bands are made from recycled platinum and the engagement ring has an ethically-sourced pink ruby. Eoin's platinum wedding band is from Taylor & Hart. Eoin's suit was by Noose & Monkey and his shoes were by Will's Vegan Shoes."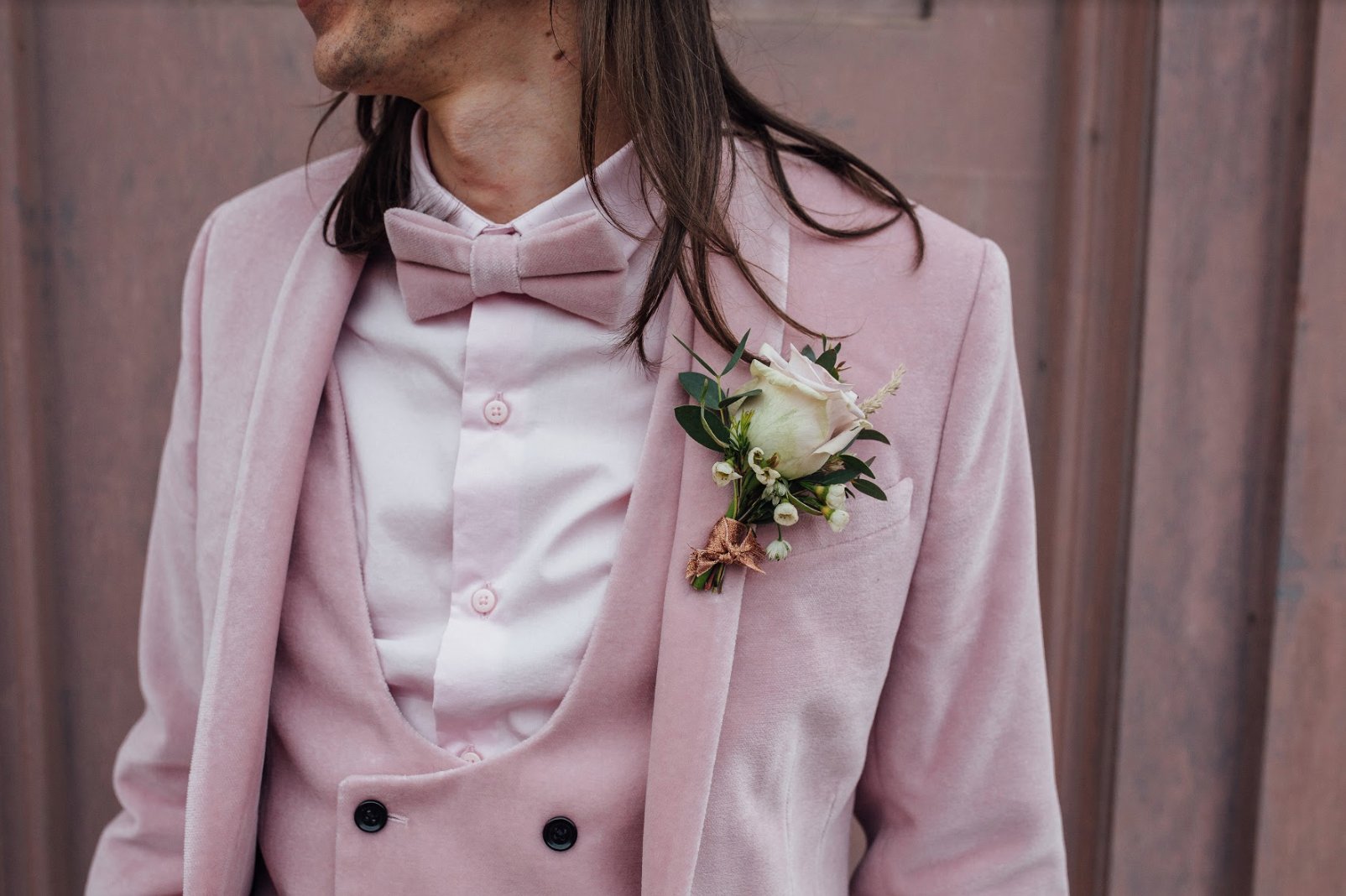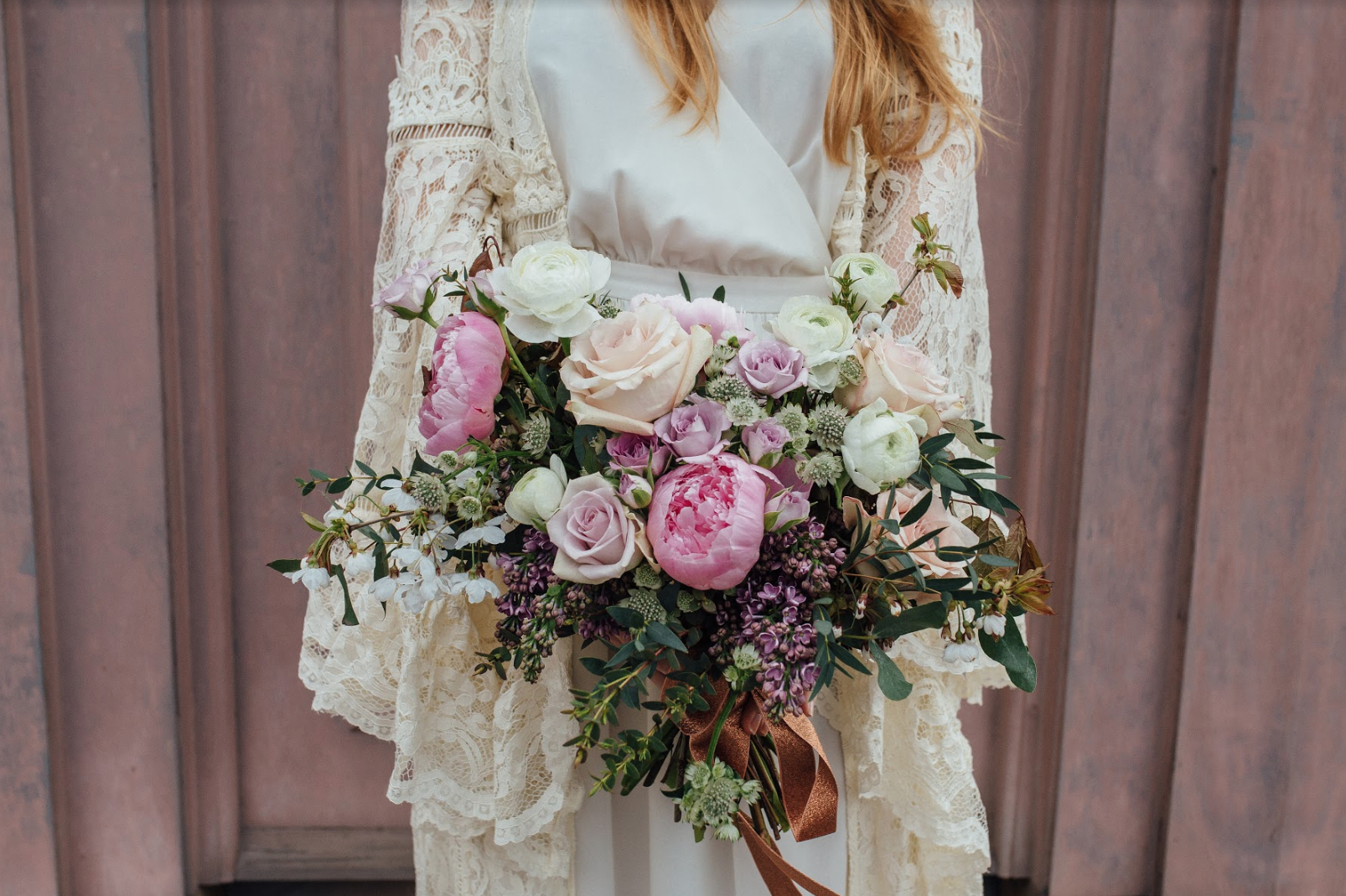 Photography :: Ellie Grace Photography
Make an Enquiry
We are very happy to arrange viewings, to talk about prices and offering to suit your event. Please fill out the form below or call us on The Chimney House Hotline on 0114 276 7885.