SIGN UP FOR STORIES
We would like to invite you to sign up to receive sporadic emails from us about House events, news, special offers, products and services from The Chimney House.
x
Hello From The Chimney House
We're looking forward to welcoming you into The Chimney House this year!

Booking are open and well and truly underway for Wedding Feasts, Wedding Ceremonies, Private Dining, Celebrations and daily Meetings, Training Sessions & Away Days for 2023/24
Find Out More
x
Amanda + Eoin's Plant Based Feast!
Posted 15th April, 2019
We hosted the most gorgeous day for Amanda and Eoin's spring city wedding. Amanda and Eoin requested a plant based feast for their wedding supper. The Mowbray Kitchen curated a magnificent 3 course vegan feast, absolutely full of flavour and plant based delight.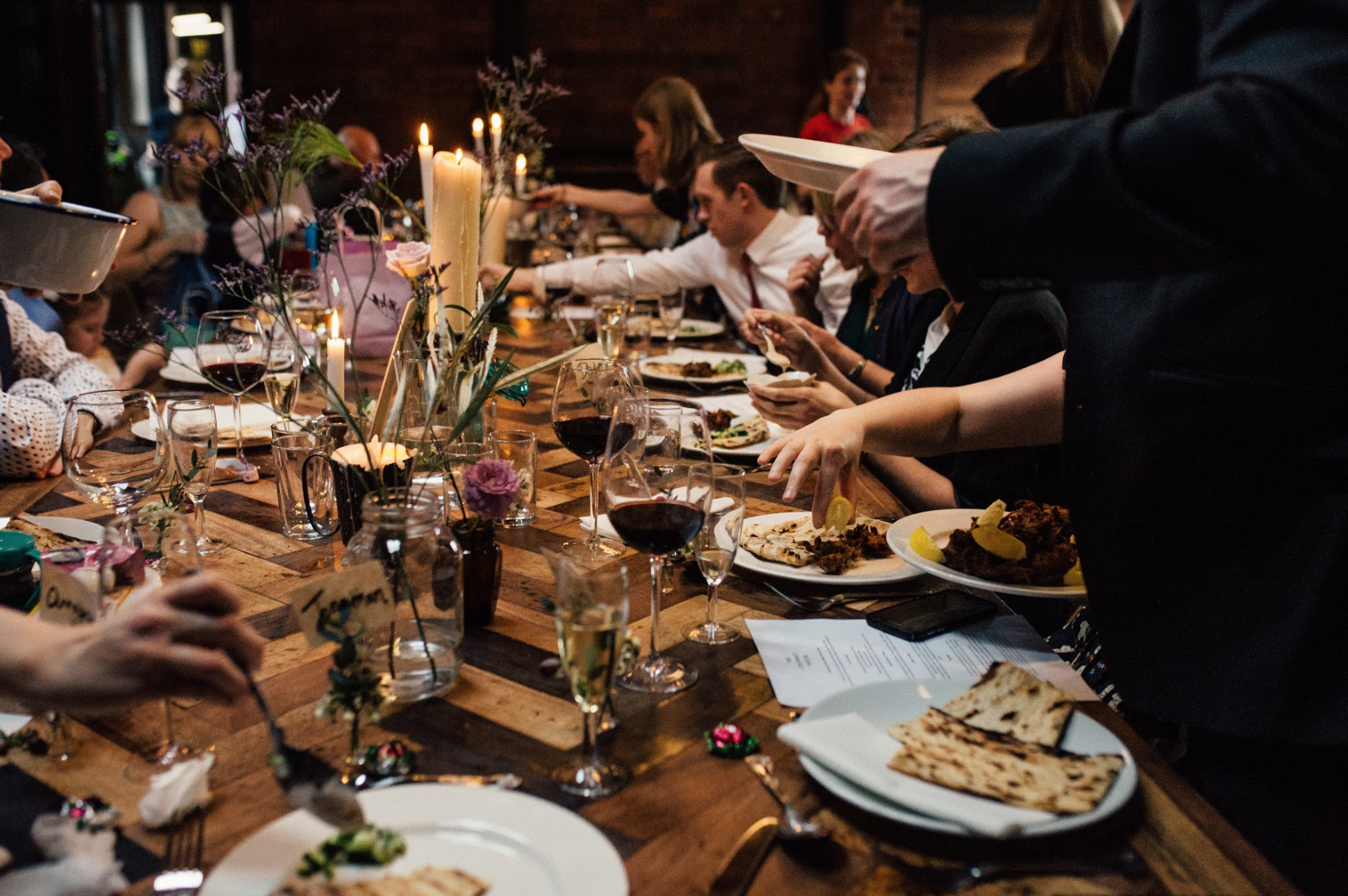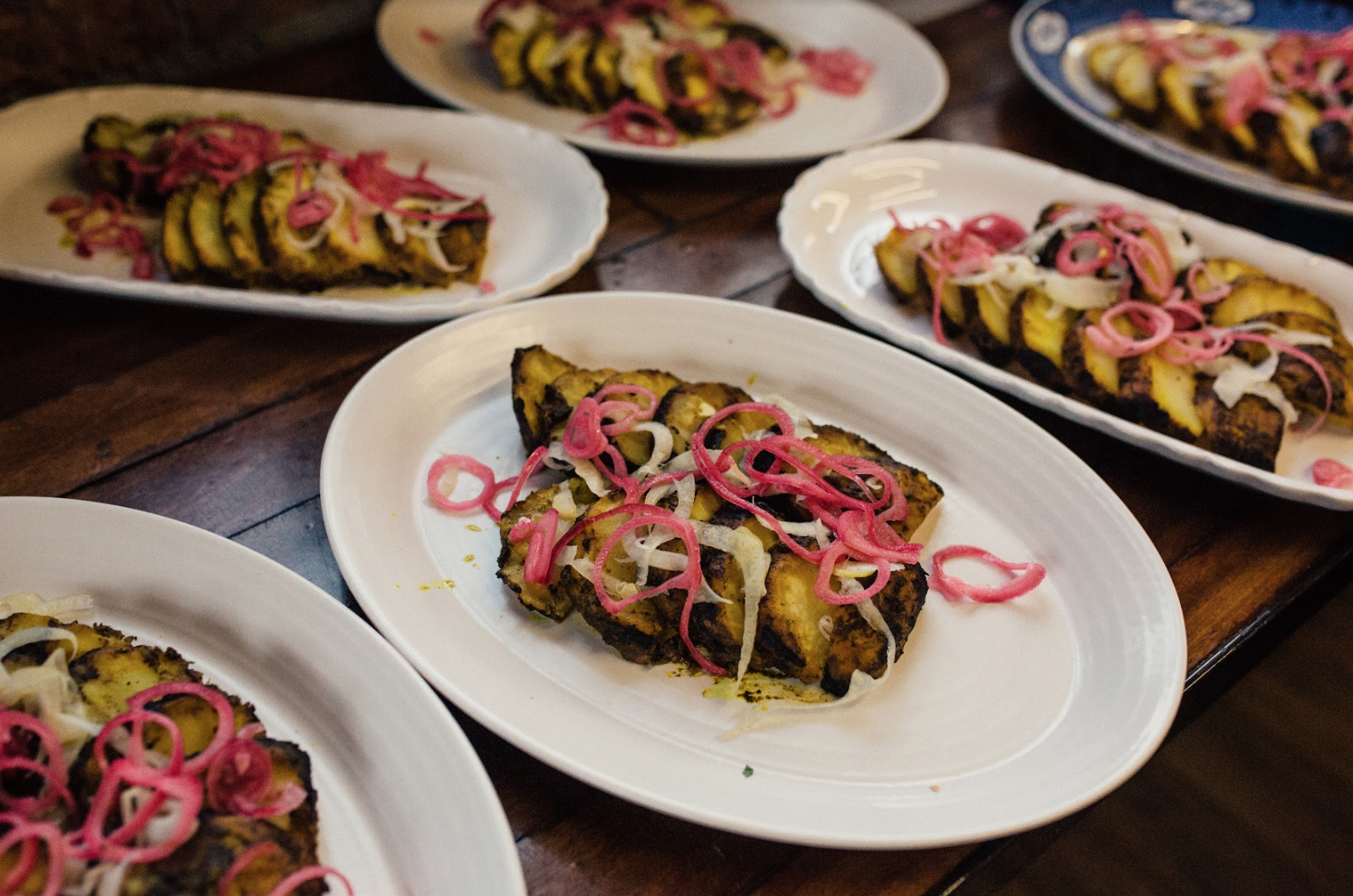 "The food The Chimney House provided was incredible and absolutely blew our guests away. We had so many guests coming up to us afterwards saying how they were thinking of going vegan after the incredible meal that featured things most people wouldn't think of as being 'veganisable', such as the aquafaba meringue.
The meal truly was a banquet topped off with the incredibly smoky and floral flavours of the Mowbray dark chocolate ganache.
We had family travelling from the US, Scotland, Wales, Northern Ireland, and all over England, and it was such a joy to bring everyone together to share in our wedding day and give them a slice of why we love Sheffield."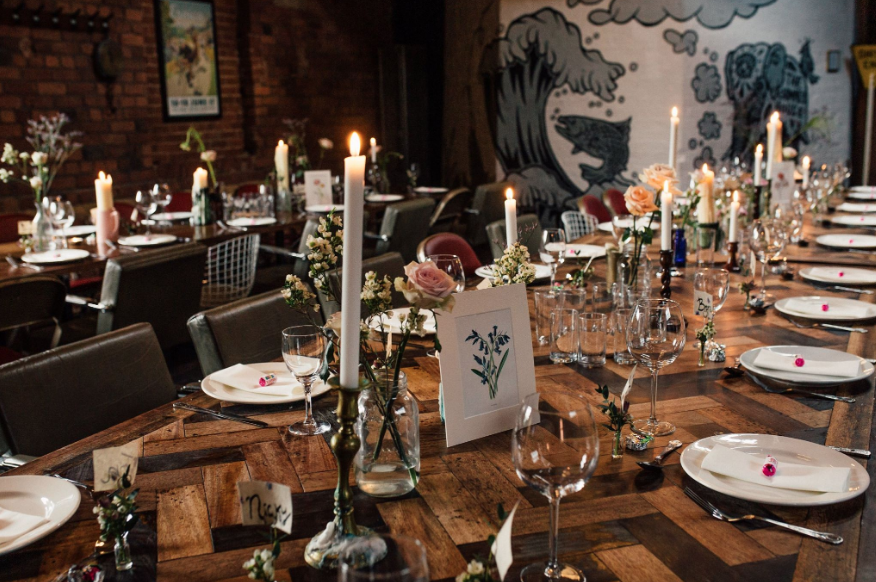 Take a look below at the fabulous bespoke plant based menu for out magnificent Mowbray Kitchen.
On The Table…
Grilled Mowbray Flatbreads
Cucumber & Shallot Salsa
Tamarind Soya Yoghurt
Mowbray Made Onion Bhaji
The Main Event
Baked lentil & chickpea daal with rich spices, topped with thinly sliced aubergine
48 hour Tandoori Style Celeriac, sliced and dressed with Toasted Coconut & House Pickles
Sides
Roast dukkah cauliflower
Warm heritage potatoes tossed with delicate spices and fresh coriander
Punjabi style shredded british cabbage; fresh cabbage lightly spiced with loads of fresh herbs and ginger
Pud
Aquafaba Meringue topped with Coconut Yoghurt & Fruit
Poached Pears with Salted Caramel Sauce & Pistachios
A sweet treat to finish
Mowbray Scent Ganache: The glorious scent of The Mowbray, custom made for us by Essence + Alchemy distilled into a square of silky dark chocolate ganache. The Mowbray kitchen use smoked tea, rose & house-grown geraniums to capture our scent.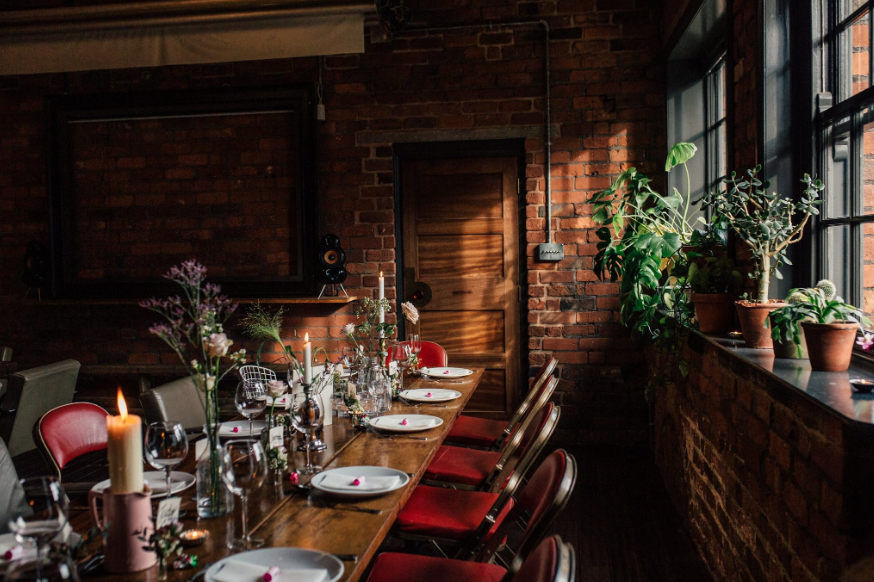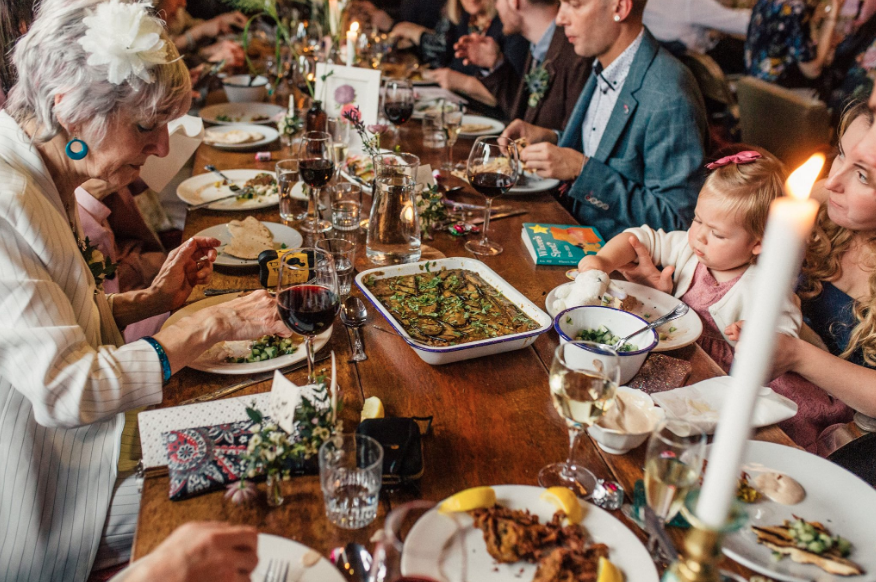 Photography :: Ellie Grace Photography
Flowers :: Swallows & Damsons
Join us for our Open House on Sunday 28th April to chat about your beautiful day and meet our expert wedding team!
Make an Enquiry
We are very happy to arrange viewings, to talk about prices and offering to suit your event. Please fill out the form below or call us on The Chimney House Hotline on 0114 276 7885.