SIGN UP FOR STORIES
We would like to invite you to sign up to receive sporadic emails from us about House events, news, special offers, products and services from The Chimney House.
x
Hello From The Chimney House
We're looking forward to welcoming you into The Chimney House this year!

Booking are open and well and truly underway for Wedding Feasts, Wedding Ceremonies, Private Dining, Celebrations and daily Meetings, Training Sessions & Away Days for 2023/24
Find Out More
x
Afternoons at The Chimney House
Posted 20th March, 2019
Perched on the historic waterways of Kelham Island Sheffield, The Chimney House is the location for joyous celebrations for friends and family togetherness. We love hosting baby showers, hen parties and all of life's great times!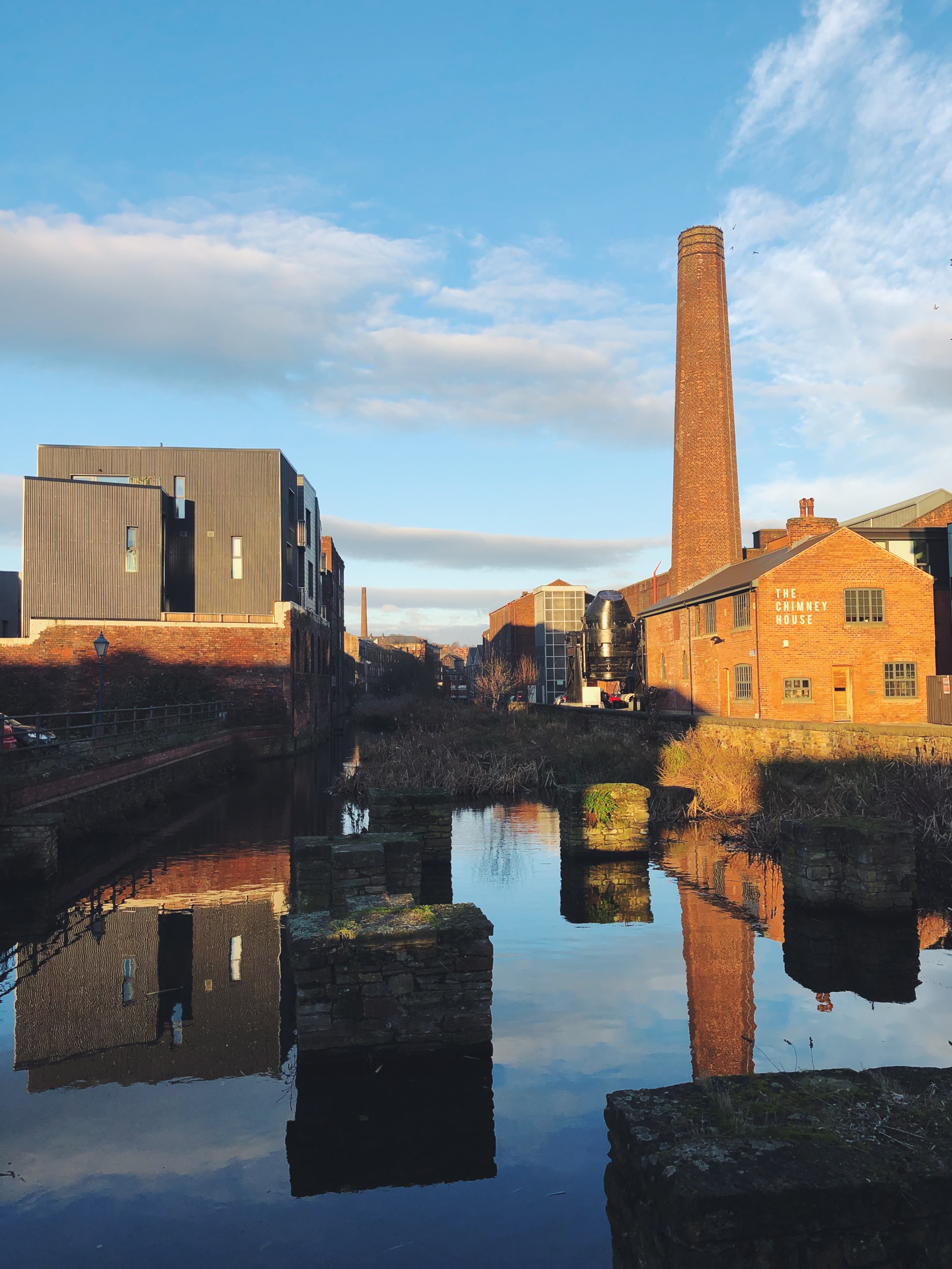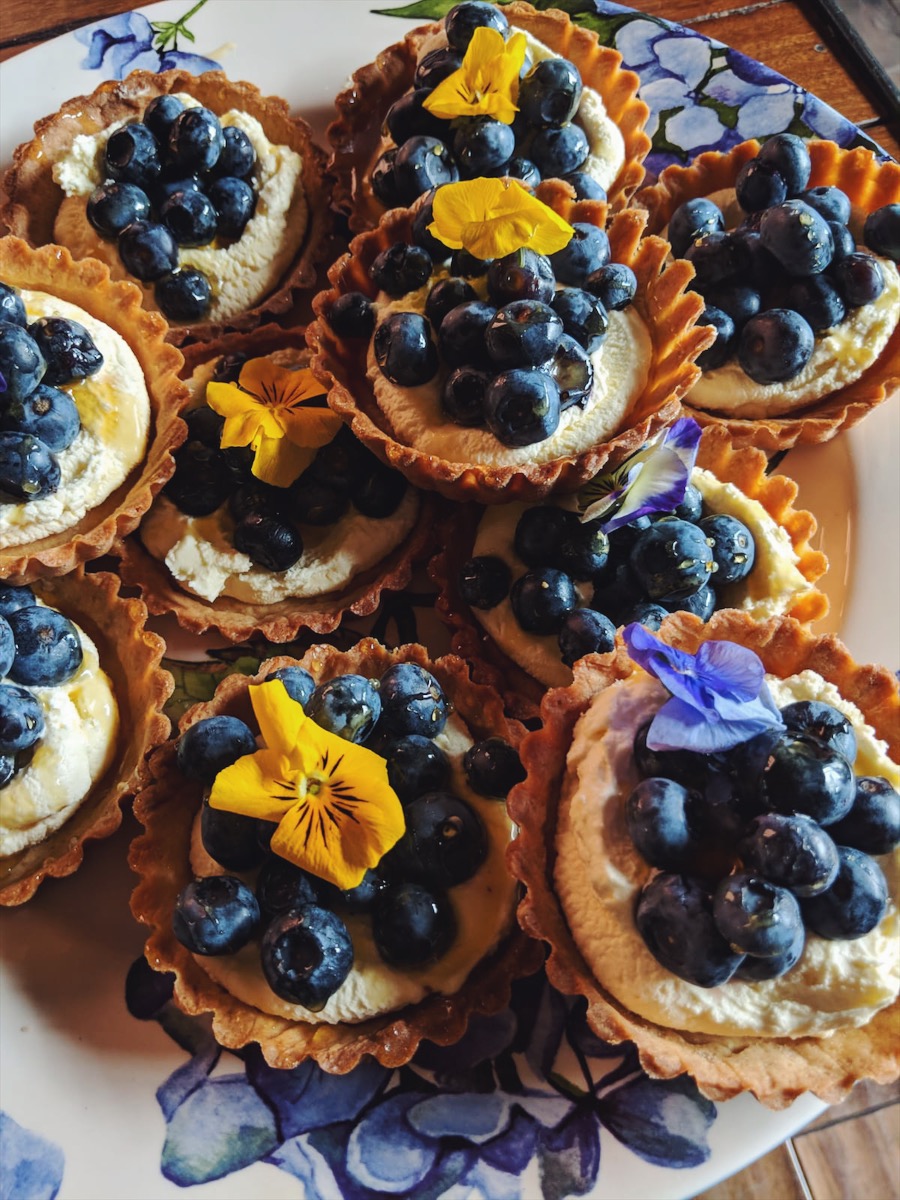 Fall in love with a Chimney House celebration. The flicker of candlelight, the bubbles of champers, we plan, arrange, style and host most fabulous parties with a difference, perfect dining experiences and the most glorious celebrations imaginable!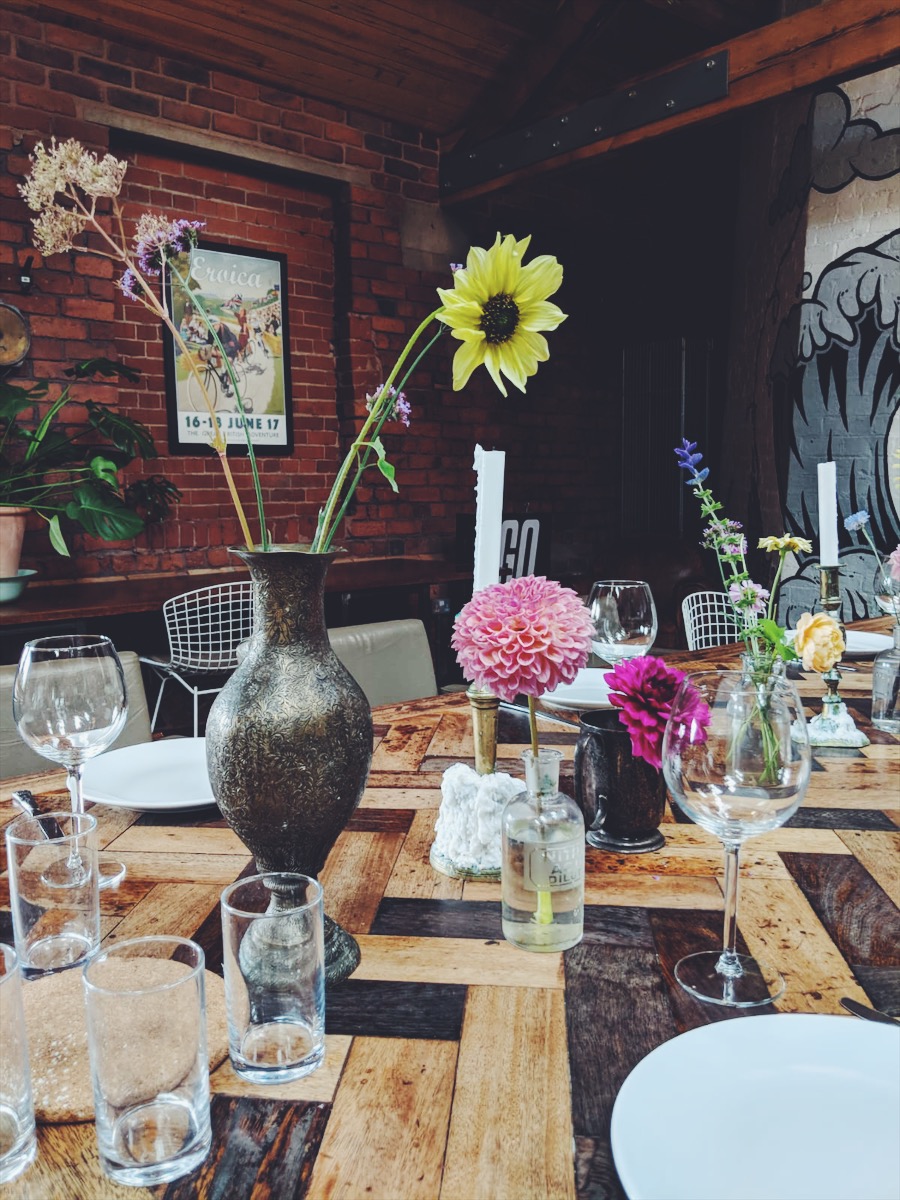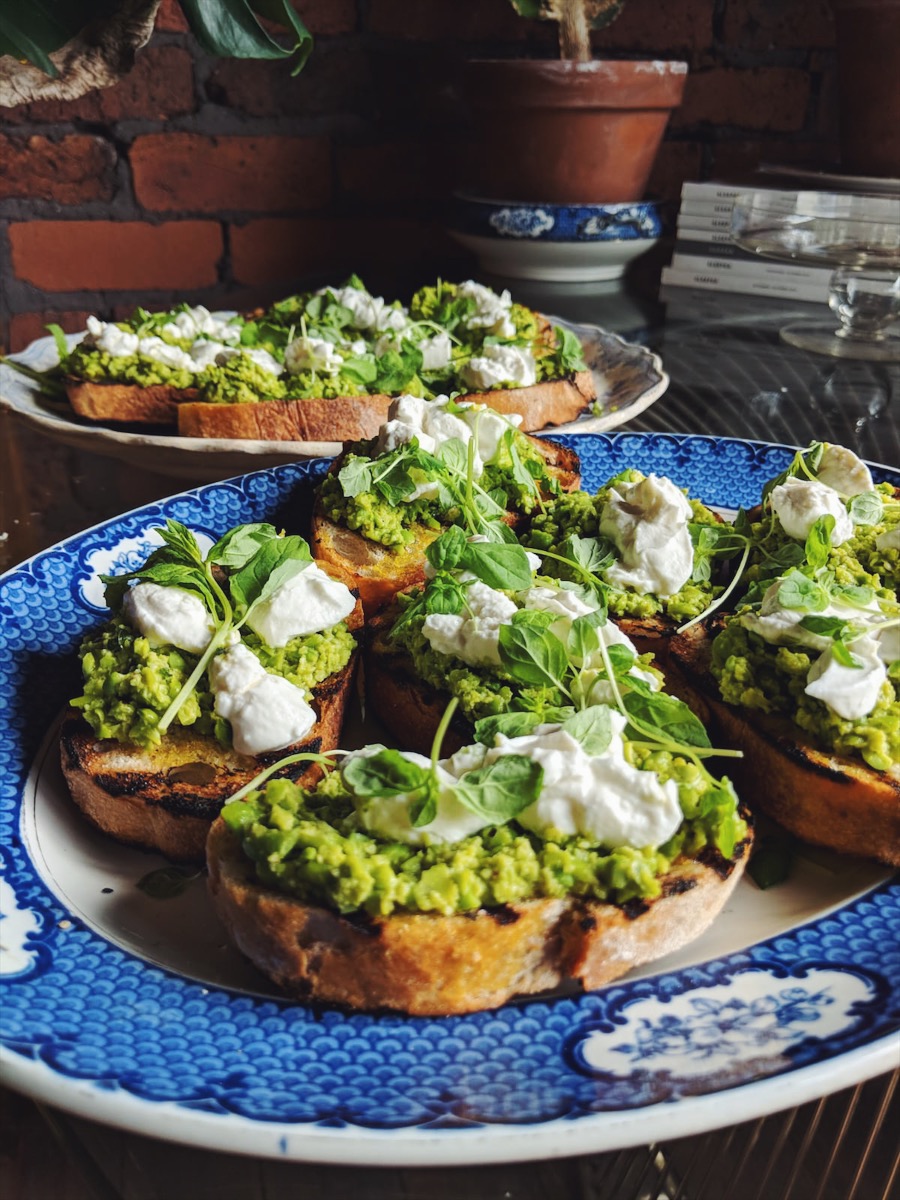 Get caught up in our joy and revel in the delight of having your event planned to perfection. We will host your guests in the ambiently beautiful surrounds of our historic building, with stacks and stacks of candles & fine food selected from the seven hills of Sheffield. Celebrate under our beams and amongst antiquities and curiosities...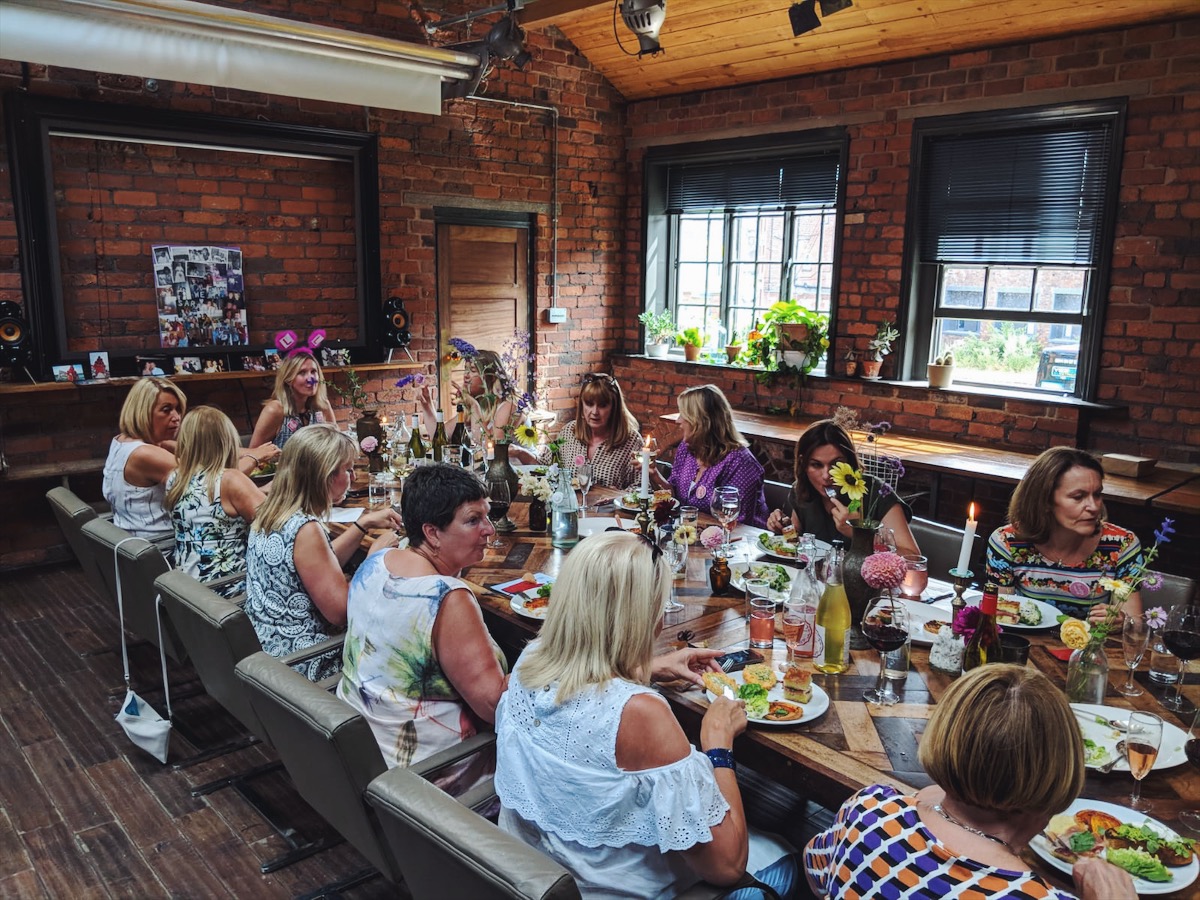 We can also help you organise fun things to do for your afternoon … Get creative with flower crown workshops or even life drawing classes! Workshops or classes will be a separate charge on top of The Chimney House menu - and will be hosted by an expert - something to consider to help your afternoon go beautifully!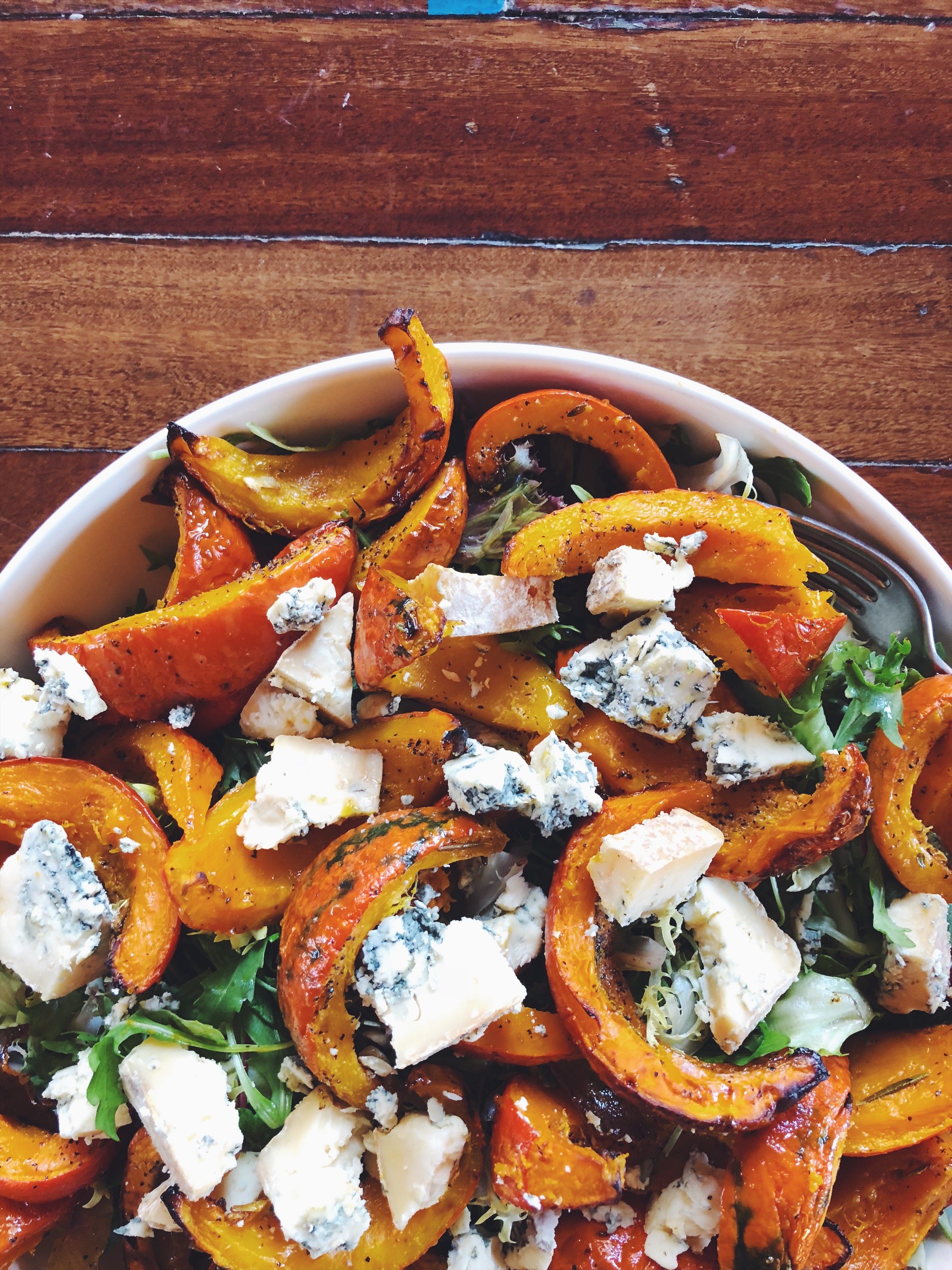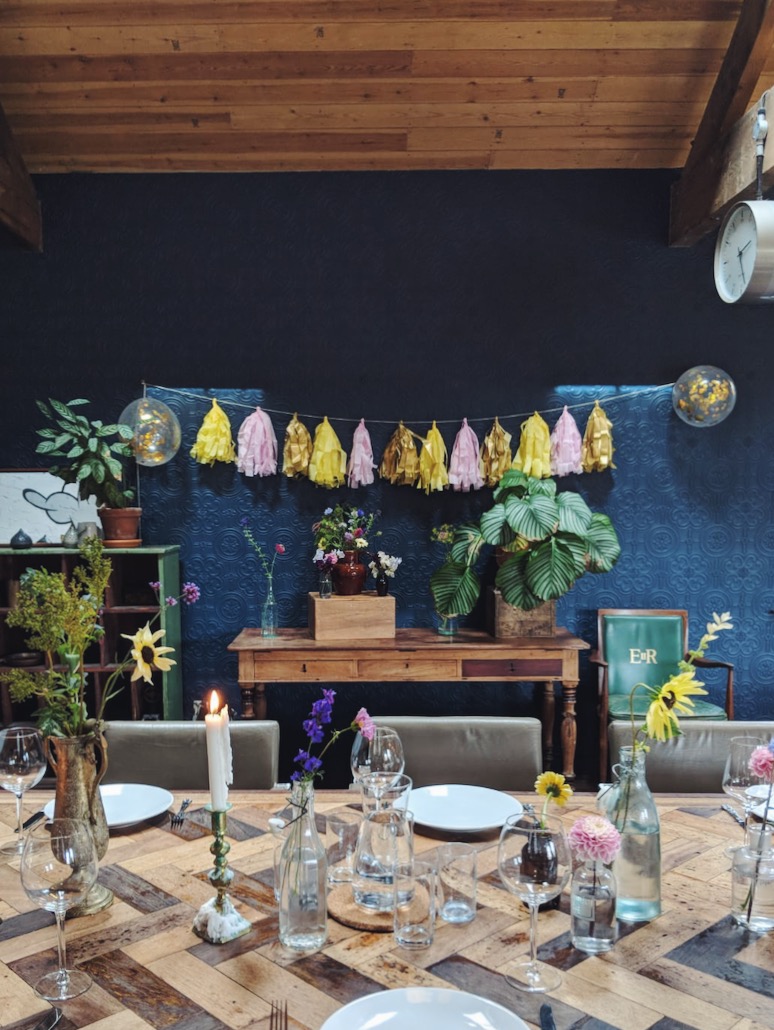 AFTERNOON TEA
Afternoon tea, that quintessential perfectly perfect English tradition. A beautifully accommodating choice for sophisticated hens with fun and games in mind or gatherings with laid back vibes at tip top of the agenda. You don't need to pick any options, all these treats are yours to eat. Spring & Summer menu served from March-September, Autumn & Winter menu served from October-February for a minimum of 20 guests.
Spring & Summer
Foccacia with Serrano Ham & Sweet Pickled Peach
Ricotta, Smashed Broad Beans & Peas on Sourdough
Caesar Salad bite with White Anchovies
Isle of Wight Tomato Tartlet
Cheddar Scones, Seasonal Butters & Chutney
Cherry & Lavender Cheesecake
Blueberry & Clotted Cream Tartlet, drizzled with Sheffield Honey
Ruby Grapefruit Sponge with Zesty Icing & Fresh Mint
Chocolate & Raspberry Torte
THE GRAZING TABLE
Graze and roam over our giant feasting table! This is the option for a none-seated dining affair. Set pride of place and centre stage in The Mowbray - The Grazing Table is a vision of opulence! This menu has been designed to be easily eaten standing or on the move! Based on a minimum of 40.
To Start
Mowbray Made Bread, Dips & Bits
Rosemary Focaccia (V, Ve)
Chargrilled Flatbreads (V, Ve)
Basil, Pecorino & Pumpkin Seed Pesto
Chickpea Hummus (V, Ve)
Preserved Tomatoes smashed with Fresh Oregano (V, Ve)
Whipped Ricotta with Roasted Garlic (V)
Nocerella Olives with Lemon & Rosemary (V, Ve)
Artichoke Hearts, Grilled Red Peppers & Aubergine (V, Ve)
Charcuterie & Fish
A selection of Award winning Salami from Lishman's of Ilkley
Bresaola with Yorkshire Blue Cheese & Walnuts
Oak Smoked Salmon, Dill Creme Fraiche & Pickled Cucumbers
Salads & Vegetables
New Potatoes tossed with Wholegrain Mustard, Diced Shallots & Parsley (V, Ve)
Chargrilled Tenderstem Broccoli, Miso Soya Yoghurt & Pickled Fennel (V, Ve)
Roast Celeriac, Shaved Radishes & Radicchio (V, Ve)
Leafy Green Salad dressed with Fruit Vinegar & Cold Pressed Rapeseed Oil (V, Ve)
Fresh from the Oven
Wild Mushroom 'Sausage Roll' with Tarragon & Truffle Oil (V, Ve)
Ham Hock, Chicken & Leek Pie
Pudding
These puds are all mini sized or small slices
Lemon Verbena Posset & Fresh Raspberries
Pecan & Sour Cherry Brownie
Bakewell Tart & Clotted Cream
A few comments from some of our recent celebrations, and more testimonials here...
"Can we say a huge thank you for looking after us at my father's birthday on the 17th of May. The food was fantastic, the venue perfect and the hospitality wonderful. My parents have not stopped talking about it and the whole family had a wonderful and memorable night. Thank you so much!" Mike Holton.
"The Chimney House was the perfect venue for getting all our family together... From the moment we first visited, we just knew that no where else would compare. Everyone fell in love with the venue which was truly special and unique. The service, the food and the beautiful decorations were all outstanding. They even included my mum's favourite flowers in the table decorations which she noticed straight away. We didn't have to worry about anything except to turn up and enjoy ourselves. We can't praise it or recommend it enough because it really was just the most perfect evening" Sarah Moga.
We would love to chat to you about hosting your event at The Chimney House! Drop us a line and we'll arrange a time to show you around.
hello@thechimneyhouse.com
Make an Enquiry
We are very happy to arrange viewings, to talk about prices and offering to suit your event. Please fill out the form below or call us on The Chimney House Hotline on 0114 276 7885.