What they say
Just wanted to say another big thank you to everyone at The Chimney House for all of your help on my successful surprise party for my parents, and for making it so very special. Everyone has raved about the food, the venue and the kind staff. It was faultless and I will be recommending it to all my friends, family and work colleagues for all their future events. I hope to plan many more myself with you in the future too!
Sarah Newman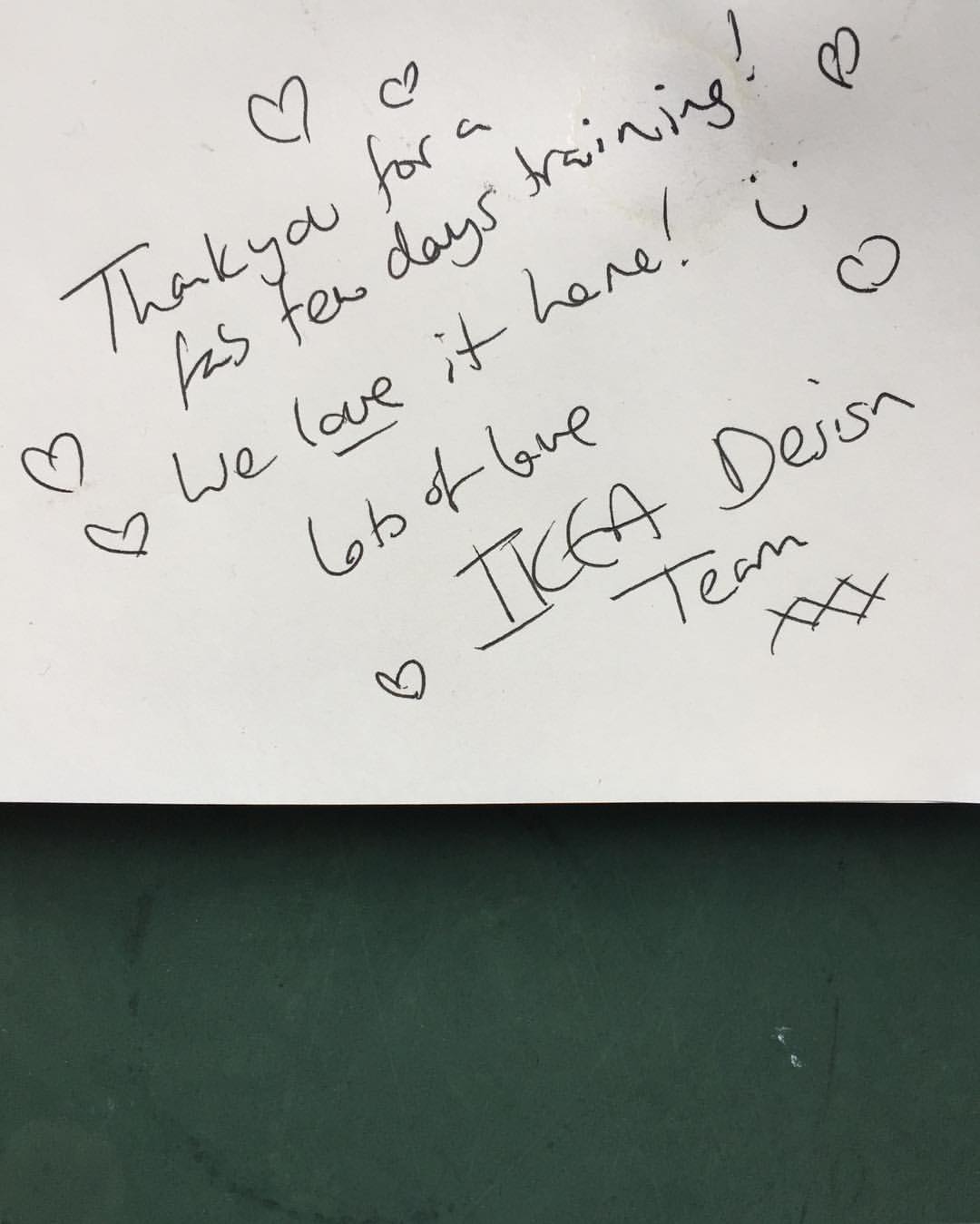 IKEA
We had a fantastic event at the Chimney House. The pre-planning was all really straight-forward and there was no complications or process hoops to jump through as can sometimes be the case with corporate events. On the day Kirstin and the team quietly worked away in the background to ensure everything ran smoothly and every detail was attended to. The food was outstanding and venue was superb, everyone commented on how well it had all gone. We will definitely be back!
Juliet Moore, NHS North of England Commercial Procurement Collaborative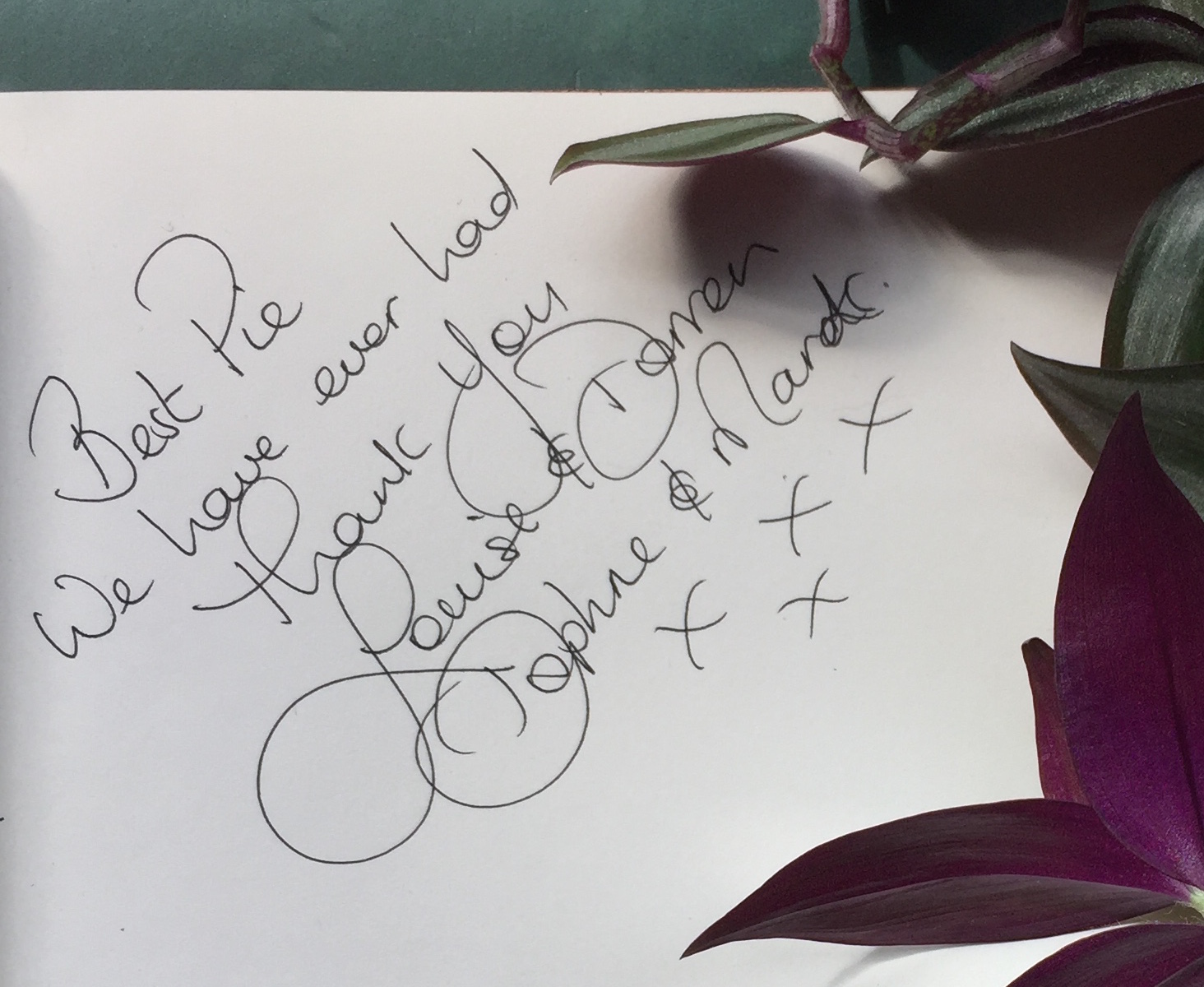 Laura & Katie's wedding
The Chimney House was recommended to me as a meeting place by a former colleague, and it didn't disappoint. It's an incredible space and benefits from an excellent location in Kelham Island. (Not just for post meeting drinks!)
From making the initial enquiry, Kirstin was a joy to deal with. She made it very clear that nothing was too much work and really went the extra mile by sourcing (and personally icing) birthday cakes for two of our team. Whilst I'm on the subject, the food was excellent and the flexibility that was allowed to us around timings was greatly appreciated.
Kirstin and her team looked after us superbly, ensuring that we wanted for nothing. I look forward to the next opportunity to come to the Chimney House and will be recommending it to friends and colleagues alike.
Tom Barney, Insight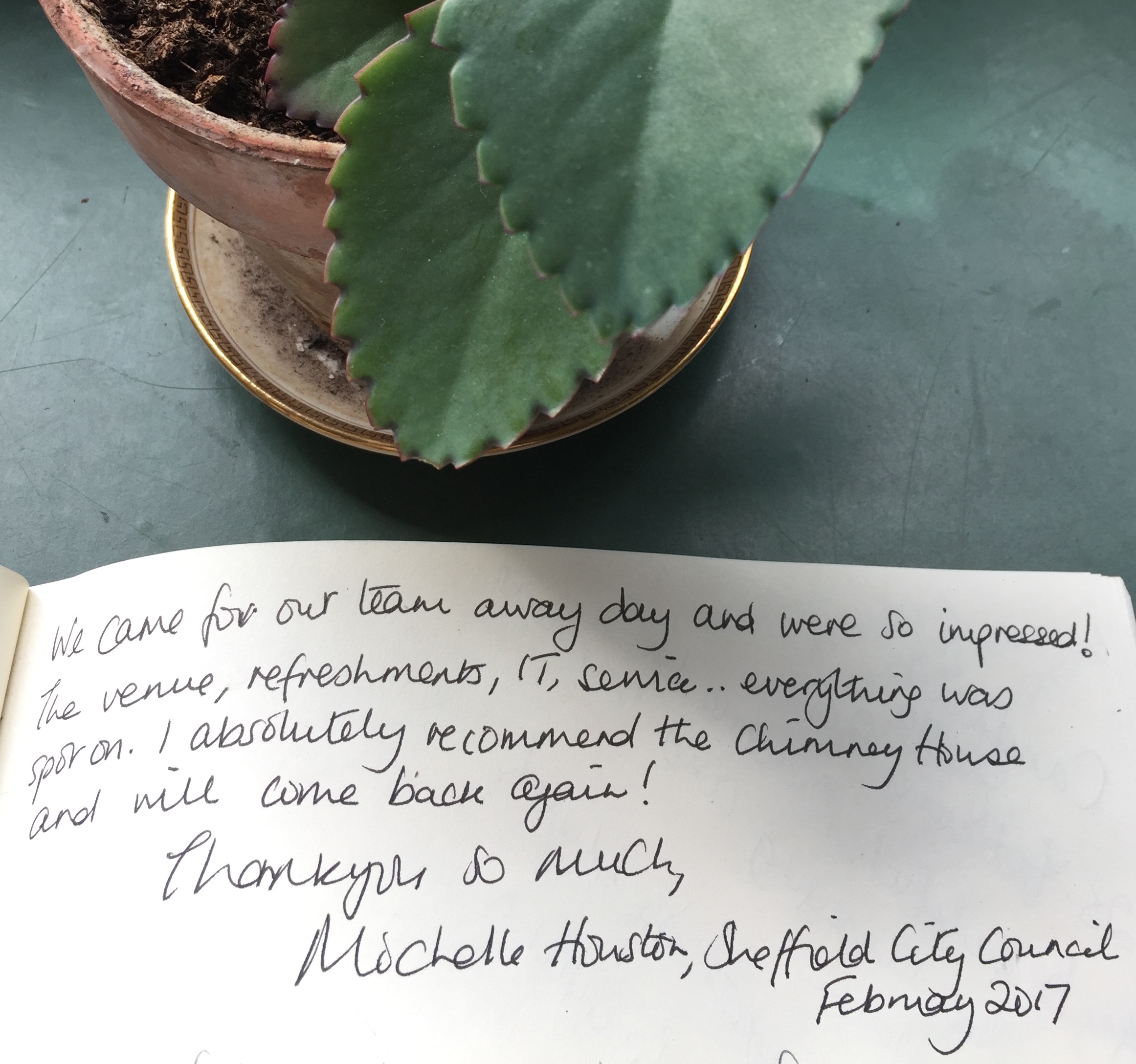 Sheffield City Council
We had a fantastic night at The Chimney House - such a beautiful place, gorgeous food and fantastic service. Kirstin was wonderful and did a great job of looking after us right from taking booking until the end of the actual night. It was certainly a night to remember - a perfect venue. I'm looking for any excuse to come again.
Lizzy
I just want to say a huge thank-you to Kirstin and all the team for making our Christmas Party one to remember. From start to finish, the service was spot on and the décor was stunning, really cosy and festive. I can't recommend it enough! More comments from our team...
- Service was fantastic, nothing was too much and they were all very attentive. The venue was beautifully decorated and it was a very enjoyable evening.
- I strongly agree with the second statement above. I thought the drinks on arrival was a lovely touch to start the evening. I thought the staff was brilliant and the food was super tasty :) Really good atmosphere.
- Super venue, super staff, super attentive, super helpful, super nice! Thank you!
- The butternut squash pie was great, and appreciated the extra helping!
- Fantastic venue, beautiful decorations, excellent staff and food was delicious. Would highly recommend!
- Fantastic venue, lovely atmosphere, delicious food and brilliant staff! Would definitely recommend - and considering booking a birthday party there!
Jennie Smith, NHS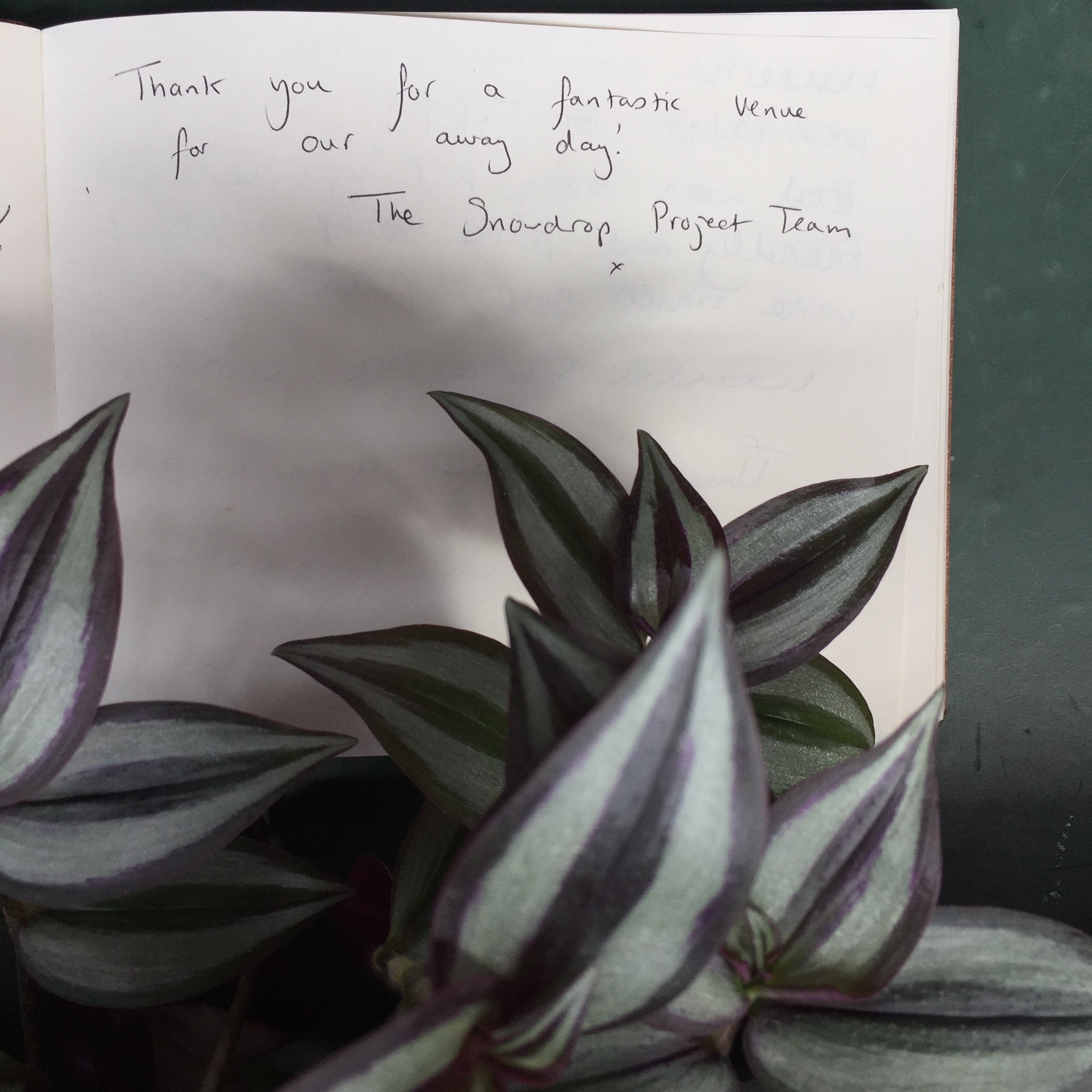 The Snowdrop Project
Thank you for you and your team making it a very special evening. Everyone had a great time. The service and house management on the evening was excellent. The food was great. A good night was had by all.
Caroline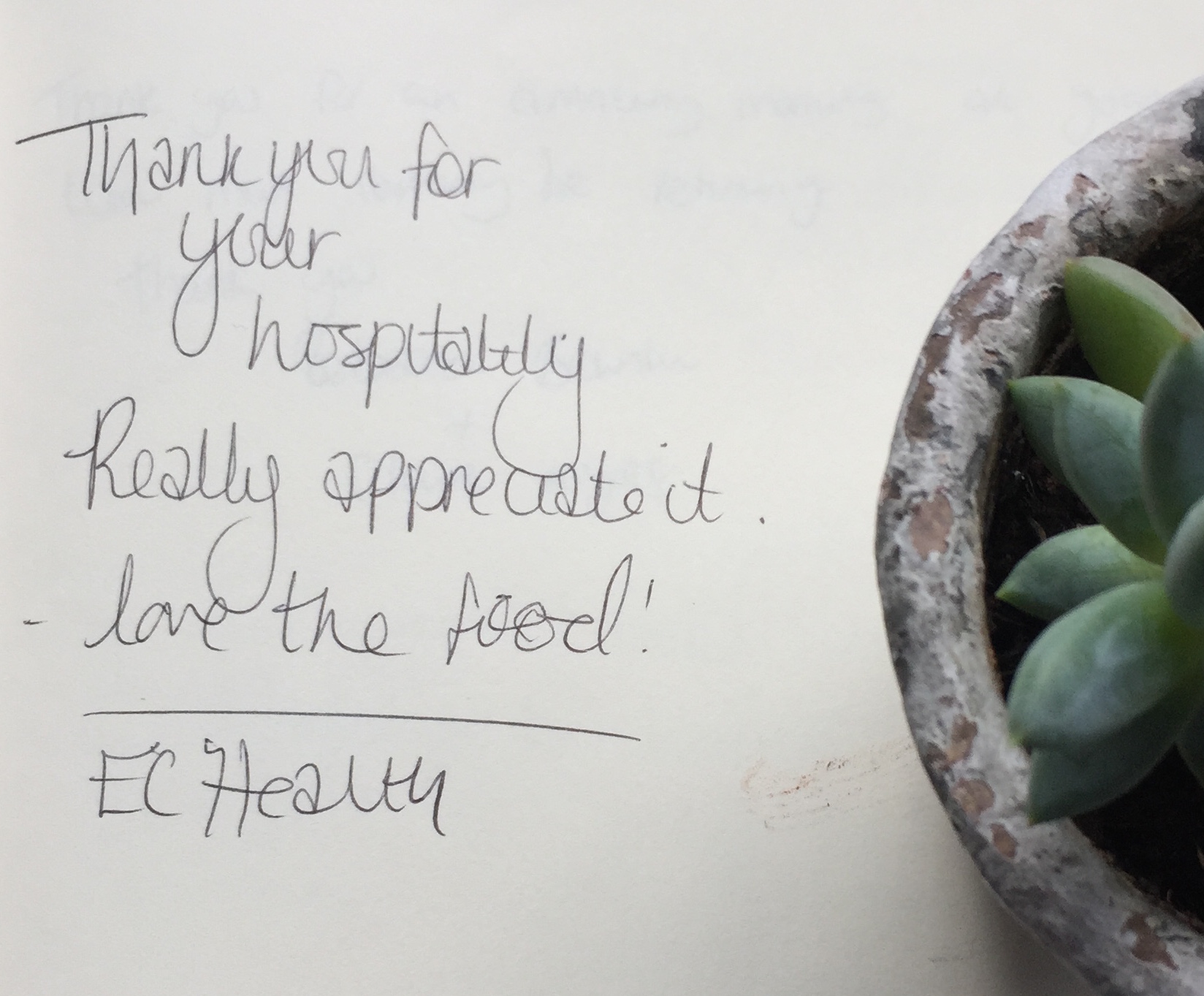 EC Health
I would like to say a massive thank you for such a wonderful evening. Everyone was blown away with the surroundings and commented that the food was exquisite! Special thanks to Hannah and the team for making our evening so successful.
Sue Lewis, Prestige Holidays
Both me and Stephen wanted to thank you and all your staff for making the reception simply wonderful.
The room looked just stunning and the afternoon and evening at The Chimney House was just as I envisaged it, simply perfect

You and your team were fabulous and we couldn't have asked for more. All our guests commented on the fab food and the great service you all provided. What a well oiled and professional team you all are!

Lucy & Stephen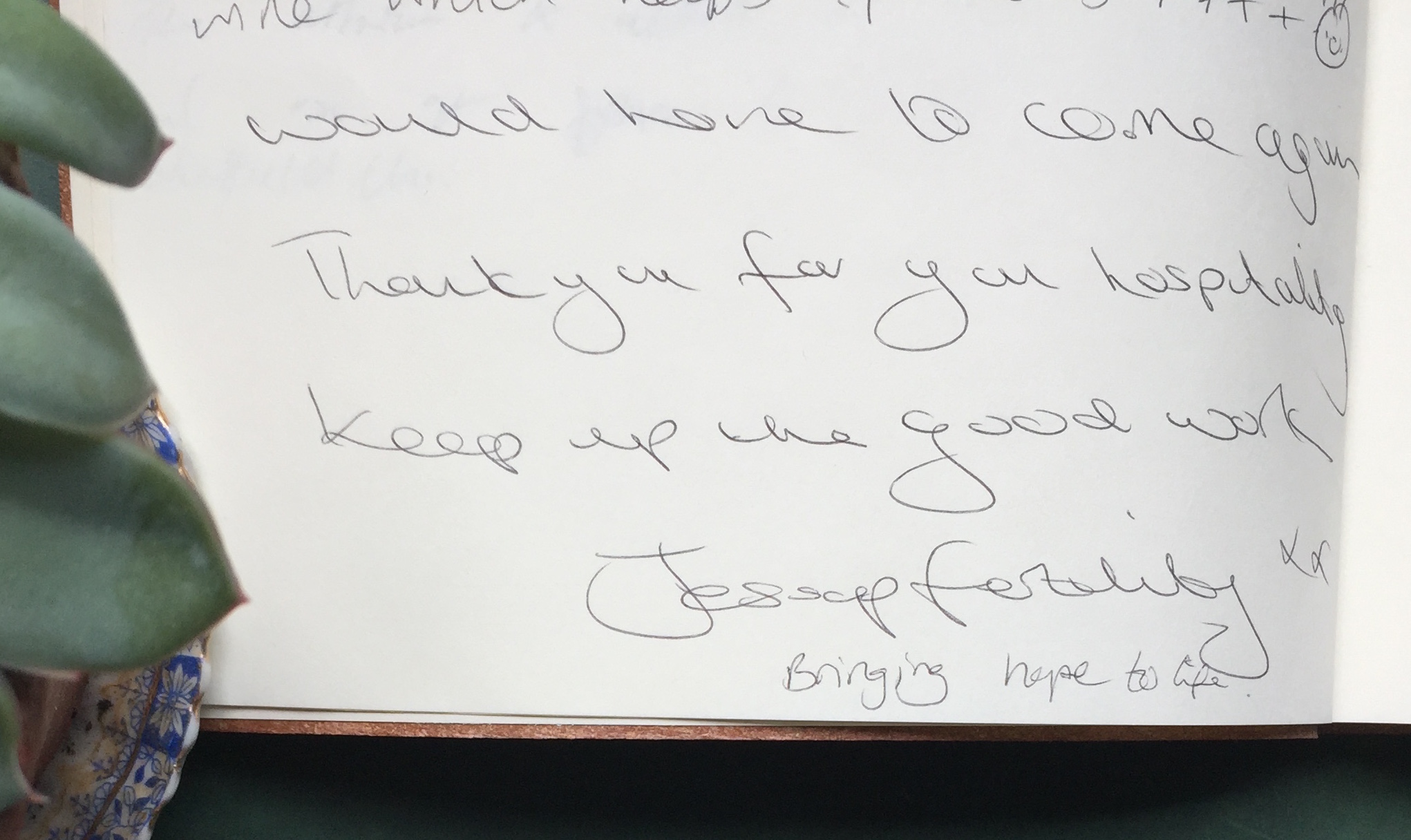 Jessop Fertility
Located in the historic industrial heart of Sheffield, The Chimney House was a great venue for our training course, mixing heritage and modernity to achieve a comfortable, light and stylish environment to run the training. The intimate set-up meant that venue staff were always on hand to help and the food was superb!
Paddy Lye - Change Director, British Business Bank
A most enjoyable evening to celebrate Christmas in a unique venue, the conversation flowed all night as did the food and wine, wonderful! Thank you!
Carol Prankett, Greenhill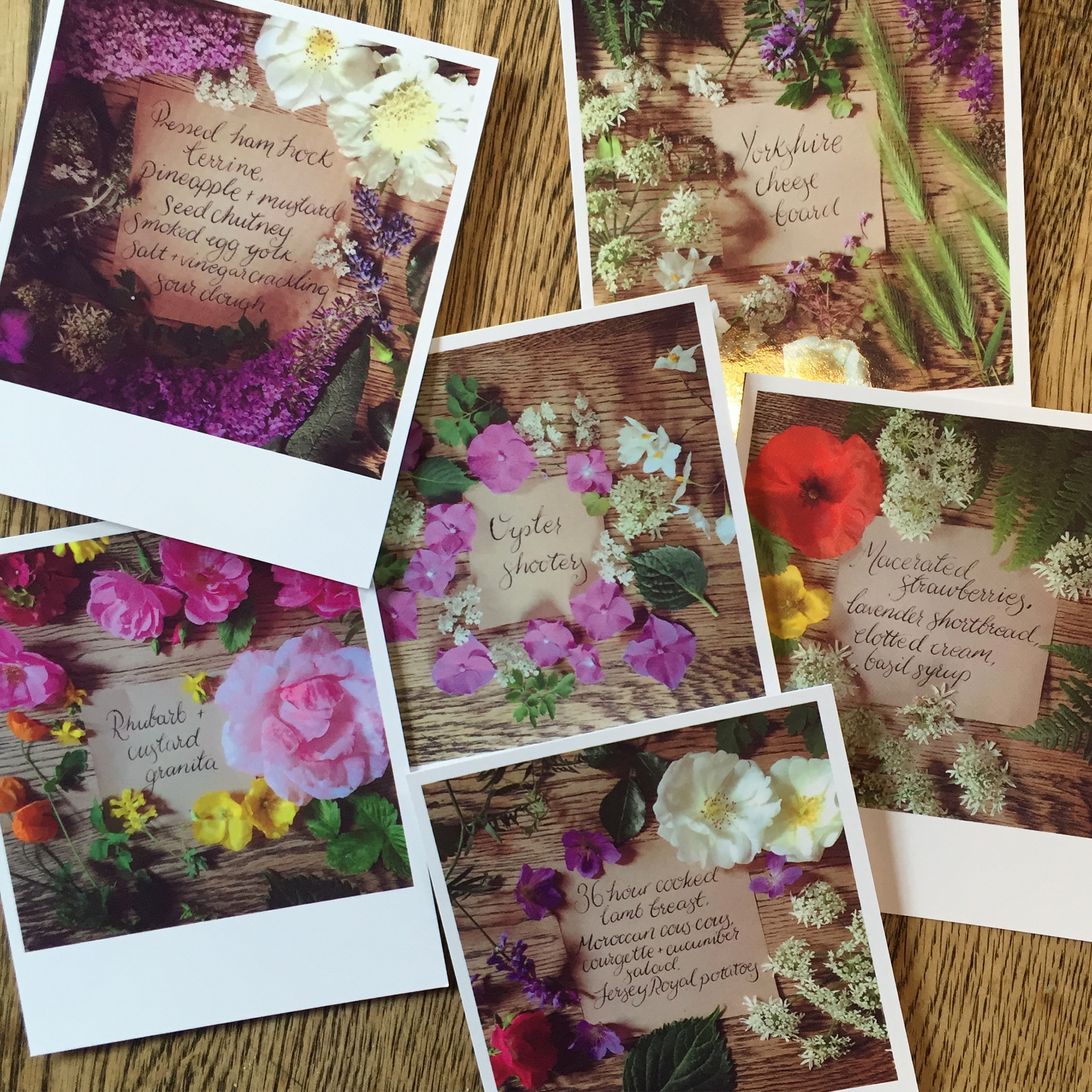 Kirstin, fantastic night last night. Didn't know what to expect, but we had a ball. And as for the concept of just talking to interesting people without having to push for business – revolutionary! We look forward to the next one.
Ian Price - on Supper Society
We had a wonderful evening celebrating my daughter's 21 st birthday at The Chimney House. The room looked lovely and the atmosphere was relaxed. Kirstin, Kathryn and all the team were so helpful and we loved the sharing platters - the table truly was 'laden'!
Jacqueline Hewitt
From booking to the day itself to picking our leftover bits up a few days after, Kirstin and her team were absolutely amazing. We had a tricky guest list where kids needed to be catered for and her caterers were spot on - the food was fantastic and the kids agreed - bonus!
The venue itself looked magnificent and Kirstin helped us before, during and after. We cannot praise her or her colleagues enough - it made a special day absolutely perfect.
Dan & Carrie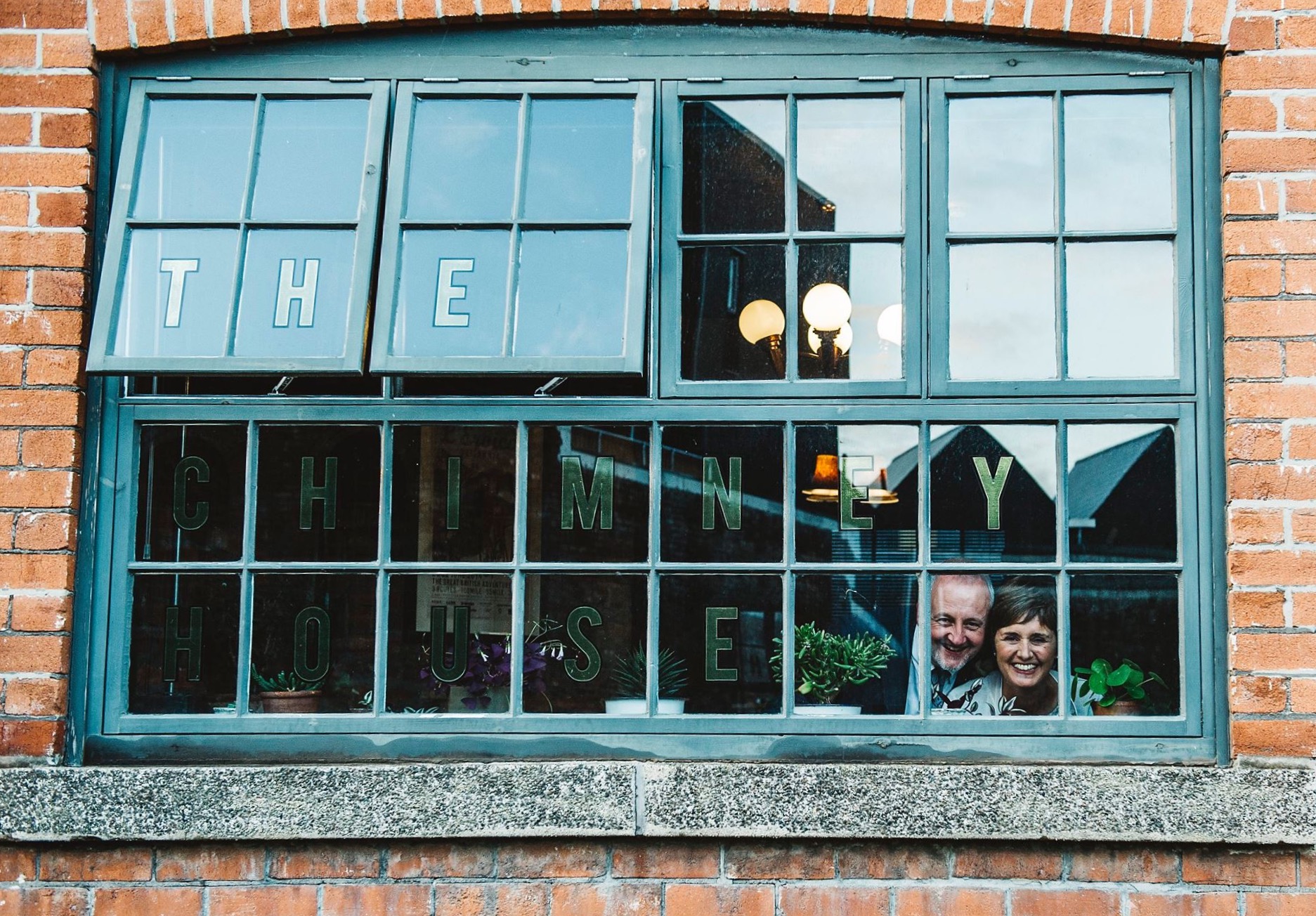 Just a quick note to say how happy we were with our wedding reception at The Chimney House on September 10th and a big thank you for helping to make our special day perfect, Kirstin.
You and your team organised things incredibly well – from the pre-event planning, to the fizz (and the constant refills!) on arrival, to the orderly dinner and everything in between (including prompting us when the sunset outside raised the opportunity for yet more photos): and I don't think anyone had to ask for their drinks to be topped up all night! Great service all evening – well done!
Everyone said what a lovely venue you have – it was set out just as we'd imagined it, the fixtures and fitting are just right, and the food itself was great and plentiful – it's always difficult knowing what people will like but even our couple of "fussy" eaters enjoyed it – my Dad, spectacularly (and greedily!) had 3 portions of pudding!
We wouldn't hesitate to recommend the Chimney House to anyone as a wedding venue - or any event, really. Many thanks.
Steve & Lisa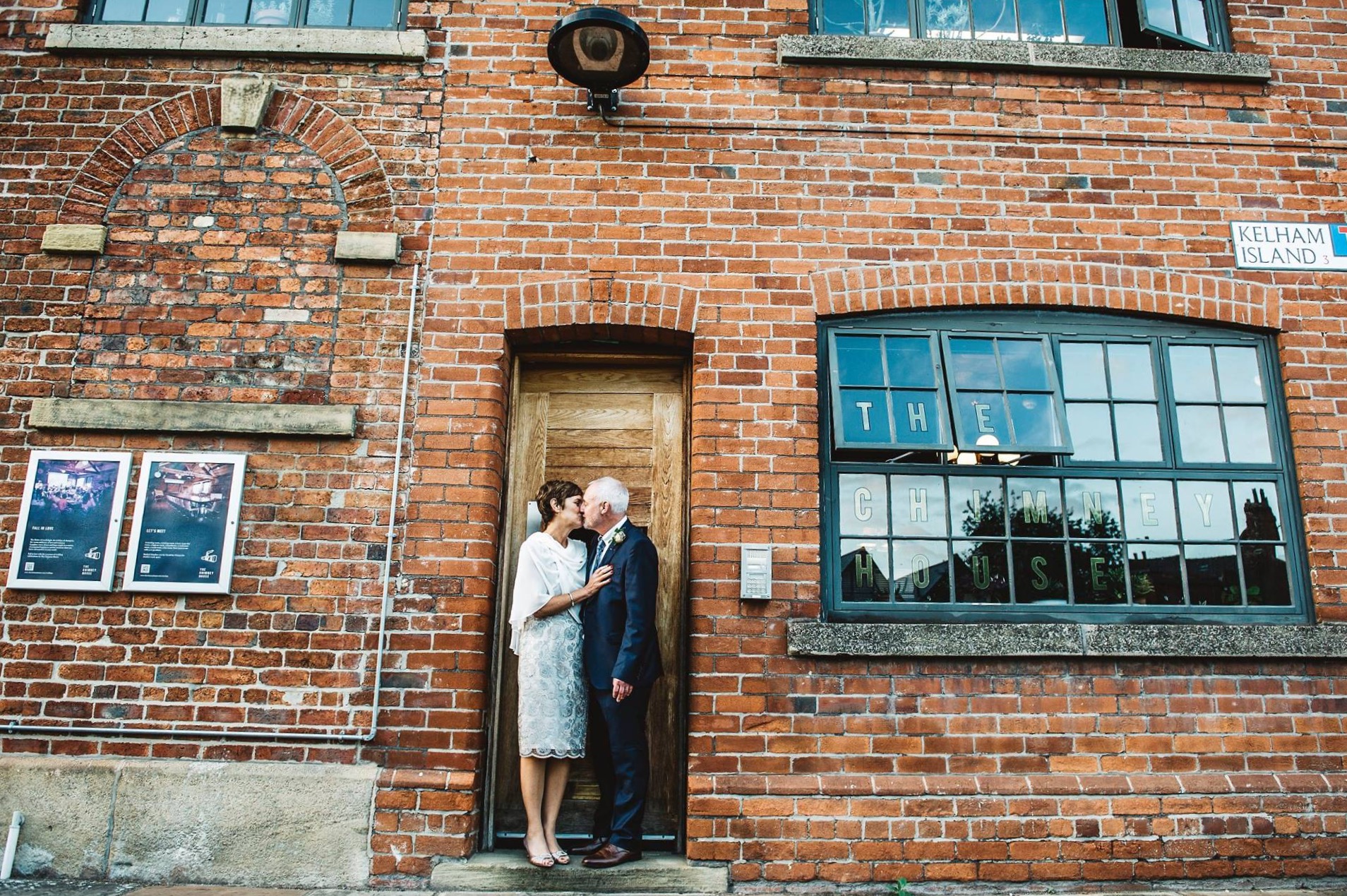 Perhaps the best sandwiches ever to be had on a shoot and a lovely location, really helpful staff and the results were a really good interview with Jess Ennis-Hill. Will definitely be recommending The Chimney House to colleagues filming in Sheffield in the future.
Alec Webb, BBC
Thanks for providing a great creative space for our team meeting, the service from booking the venue through to everything on the day was first class. Many thanks to all.
Lisa McAuley, Silversea Cruises
Thanks to the Chimney House for providing a relaxed, interesting and inspirational venue for our Away Day. Not only were the rooms great but the food and service were excellent too. I would highly recommend this venue for a corporate free but very professional meeting experience.
Emily Rahtz, White Rose Doctoral Training Centre
I hired out the Chimney House for an Education Programme and the staff were fantastic. They helped sort out an evening and meal that would work with our programme agenda and took our inputs on board to create a great flow to the evening. Everything ran smoothly with minimal input from us, so I was able to relax a bit instead of running around making sure everything was OK. The staff were attentive and welcoming. I'll be using them again for future events in Sheffield.
Boston Scientific Pharmaceuticals
Insight had a fantastic celebration meal at The Chimney house. The Chimney House team were fantastic to deal with, making the whole process a breeze and made the evening even more enjoyable. Then to top it off, the room was beautifully set out and the food was excellent. It all made for an extremely relaxed and fantastic celebration.
Christian Sait, Insight
We used The Chimney House to support a team planning day. Not only were the facilities excellent and the staff very accommodating (including helping us with some last minute changes), but the space itself was excellent for facilitating wider discussions. They have created a relaxed but professional environment in a great setting. The room was significantly bigger than the size of our team (just 6 of us) but the additional space in the room proved to be really useful in encouraging us to think more widely in terms of our plans for the future and really facilitated a positive and dynamic discussion.
Directorate of Corporate Affairs, Sheffield Hallam University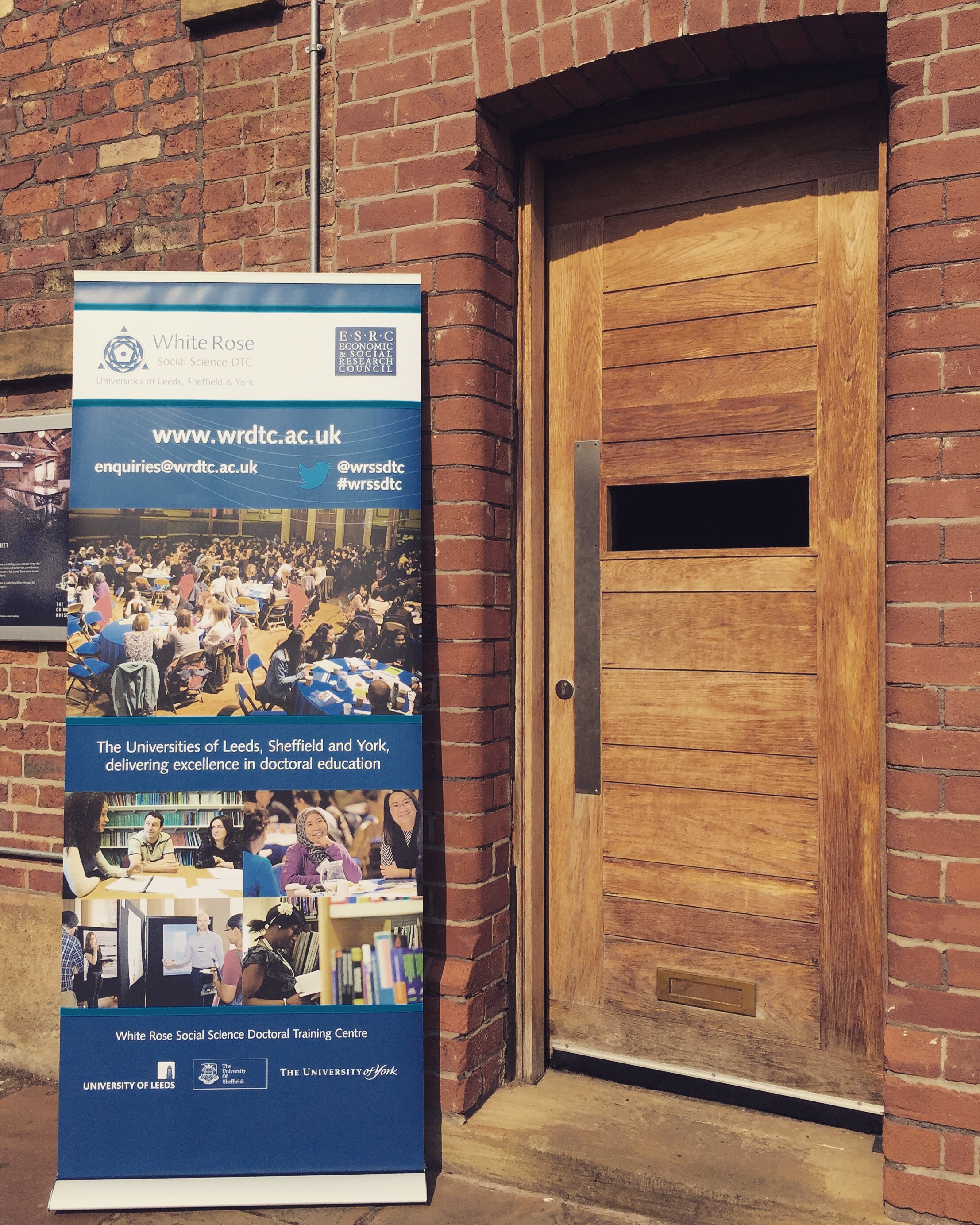 The most fabulous space for an away-day! The attention to detail on the furnishings and use of space is inspiring!!
White Rose Social Science Doctoral Training
We had an unbelievable time and everyone fed back how amazing the venue and food were. Everyone also said how great you guys were with us, so thank you!
Chris Sandhu
We use The Chimney House regularly for meetings; whether they are for 2-3 people or 20+, the welcome, surroundings, food and location are always first class.
This quirky venue is our favourite and Kirstin (House Manager) goes out of her way to ensure everything is perfect for every visit.
If you haven't used this venue yet, get booking, you're missing a real treat!
Joanne Brain, Homegroup
A week to remember, super food, facilities and company. Many thanks from the HSBC employees across the globe! ITSEC @ HSBC.
HSBC
I love EVERYTHING about this place. The people, the setting, the decor. Thank you!
Steve Wynne, Pretzel TV - Children's Media Conference Supper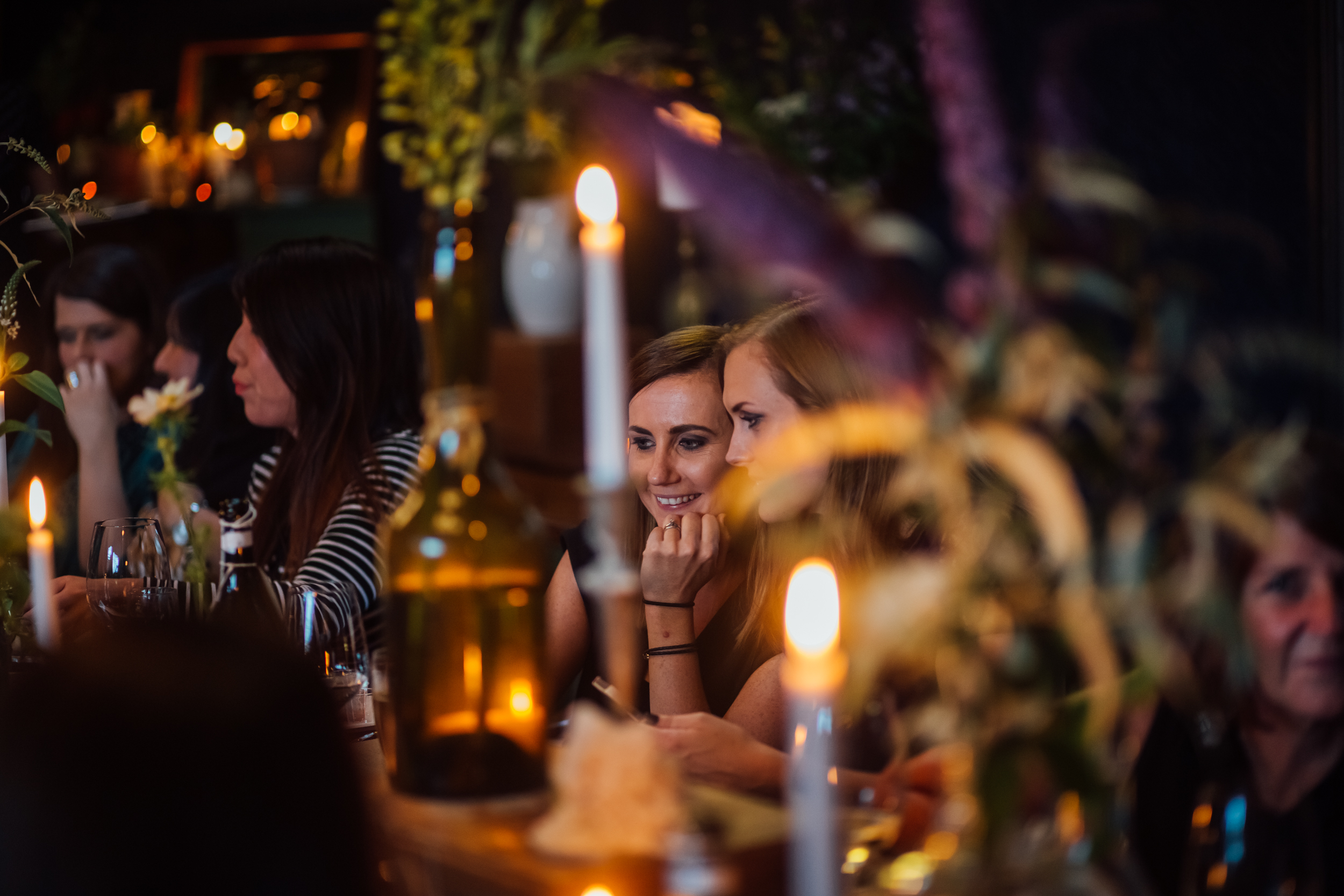 I want, very belatedly, to tell you how wonderful I thought Supper Society evening was. I enjoyed myself so much. The food was so beautifully prepared and presented and the tastes were perfect. The setting of the room was really lovely – the simplicity of the flower arrangements and the beautiful photos of each course – which are now pinned on my notice board. I loved the good conversation – I was surprised more people didn't come by themselves to enjoy talking to new and varied people – to be encouraged – it was great and very easy to engage with people. I loved the fact that you knew your guests' names and preferences. It was all just lovely. I am so pleased that someone dropped out so that I could fill their seat. Congratulations on a really excellent evening,
Jenny - on Supper Society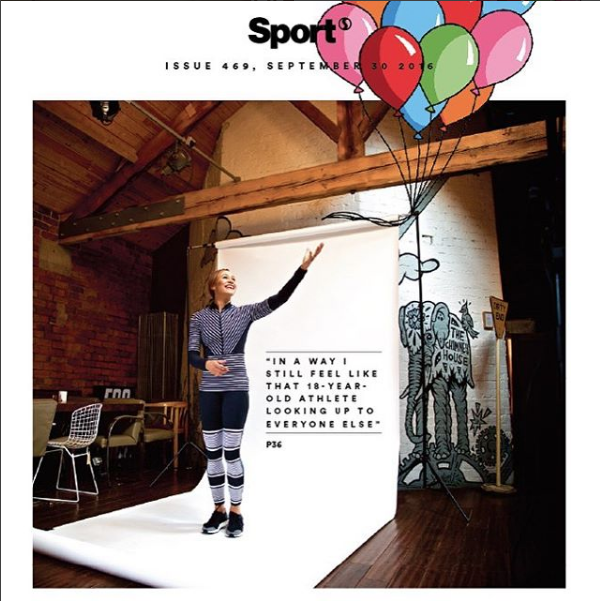 We booked the Chimney House for a photoshoot with Jessica Ennis-Hill. The main space was great, very easy to set up our backdrops and it offered nice backgrounds of its own. We used the smaller room for our interview and hair/make up space. The lunch provided was fantastic, probably the best I've had on any location.
John Mahood - Sport Magazine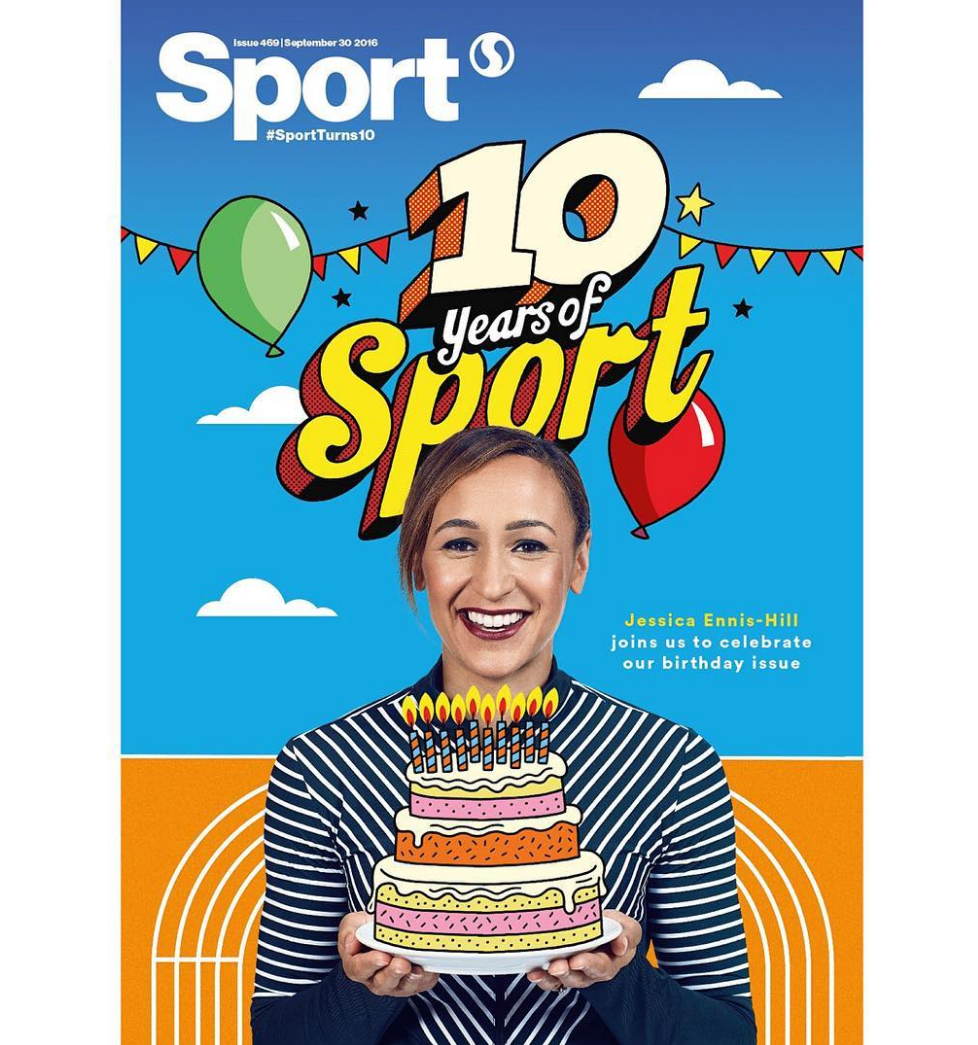 I just wanted to drop you a line to say thank you for hosting our 2 day team meeting. The venue was fantastic and definitely a good setting to get our team thinking. We also really enjoyed the delicious lunches on both days.
Andrea Riszko, England Boxing - English Institute of Sport
Thank you to The Chimney House and to Kirstin and Kathryn for a wonderful evening for Serina's hen do. The evening was perfect with fizz and pimms in the sunshine outside on the cobbles (our glasses were never empty for more than a moment!) and a delicious meal upstairs in the beautifully decorated main room. From enquiry and booking, to the end of the evening, all aspects were fab! I couldn't recommend it enough for any event, and hope to be back in the near future!
Laura Smith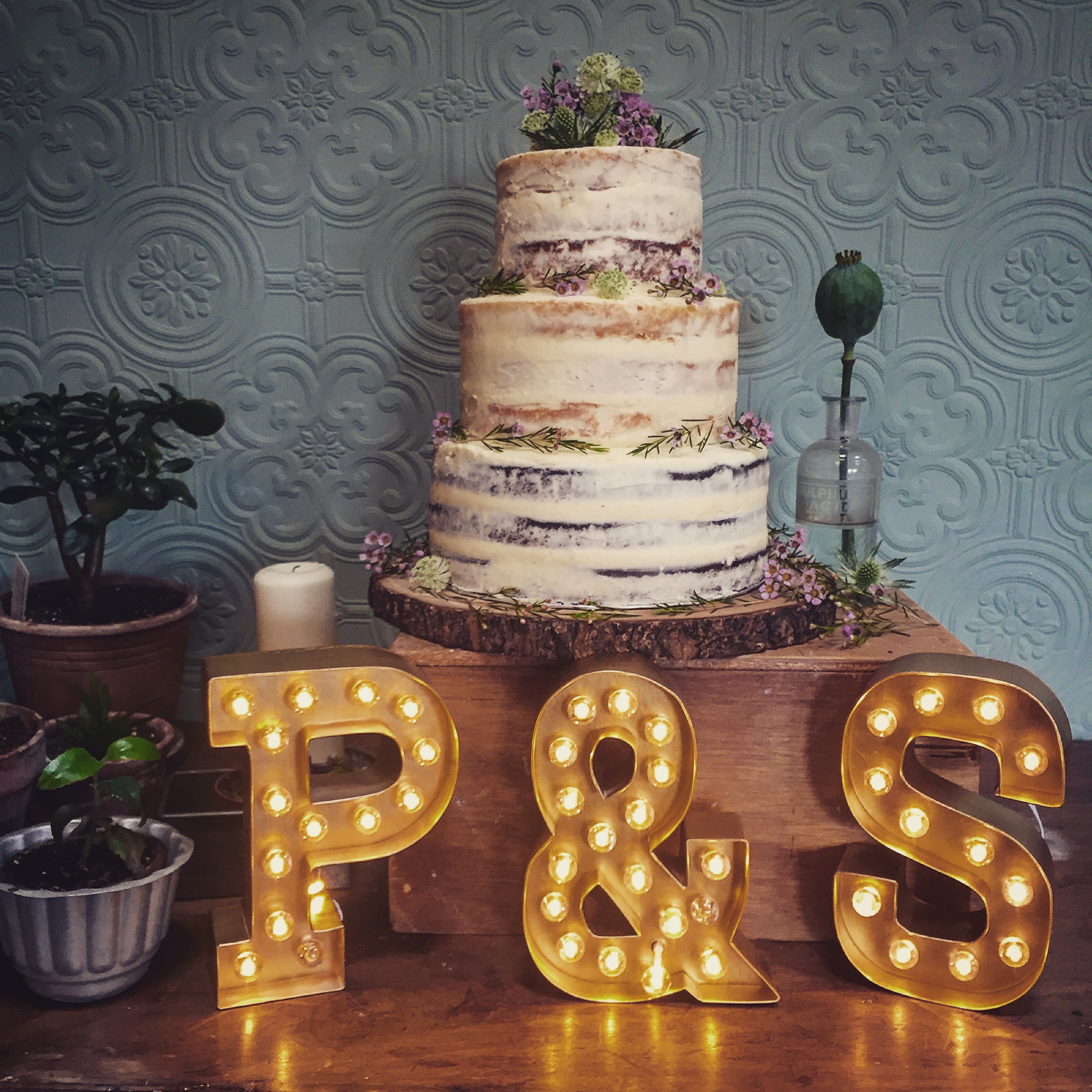 Just wanted to send a big thank you to you and the team and everyone involved in the wedding. Everything was perfect and everyone was wonderful. We really couldn't have asked for more - we genuinely don't have the words to articulate how amazing everything was. Also - the food! It was quite possibly one of the best meals we've ever eaten and the guests are still raving about it! We really don't have the words to fully express our joy of having the Chimney House as our venue and our gratitude to all involved. It really was wonderful!
Sophia & Paolo
Once again, many thanks for your hospitality on Wednesday. The afternoon was very successful – in part down to use of your lovely facilities. I hadn't been to The Chimney House before but will highly recommend it to others as a great meeting space.
Sheffield Hallam University, Corporate Affairs
I wanted to say once again a big thank you for yesterday! The space was perfect, the service efficient and the food lush (I'm still full from that sandwich). Thanks again for accommodating us, and we'll definitely be seeing you again!
Vanessa Rodgers, BresMed Health Solutions
Thank you for putting on such a wonderful evening for Sarah's 21st Birthday party. I have had many of her friends contact me to say thank you for a wonderful evening, describing both the food and the venue as amazing. Sarah herself said that the food was absolutely fantastic - and that she had the "best night ever"!
Amanda Naunton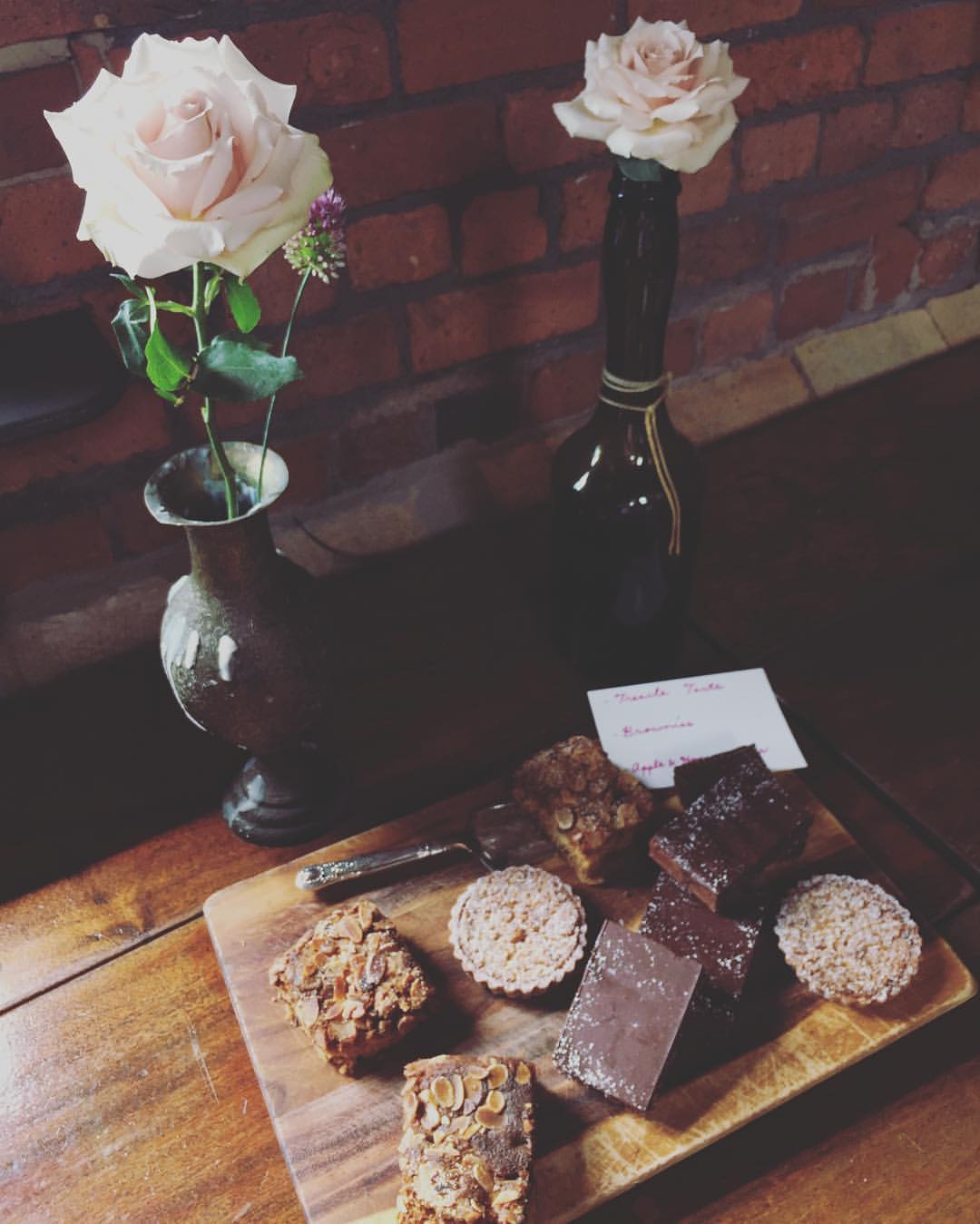 The Chimney House was a great choice for us for a long day of course planning. The venue was light, comfortable and relaxed, and the service was excellent. This will definitely be my first choice for meetings in the future!
Dean Summers, Film and Media Production, Sheffield Hallam University
If you're looking for a venue with character and charm rather than the normal run of the mill city centre hotel then look no further. The Chimney House was a perfect location for our team planning day, nothing was too much trouble for Kirstin and the team around her. The Meeting Room is unique and has everything you'll need to make your event run smoothly. And great cake! Thank you.
Clare Shepherd, Department of Work & Pensions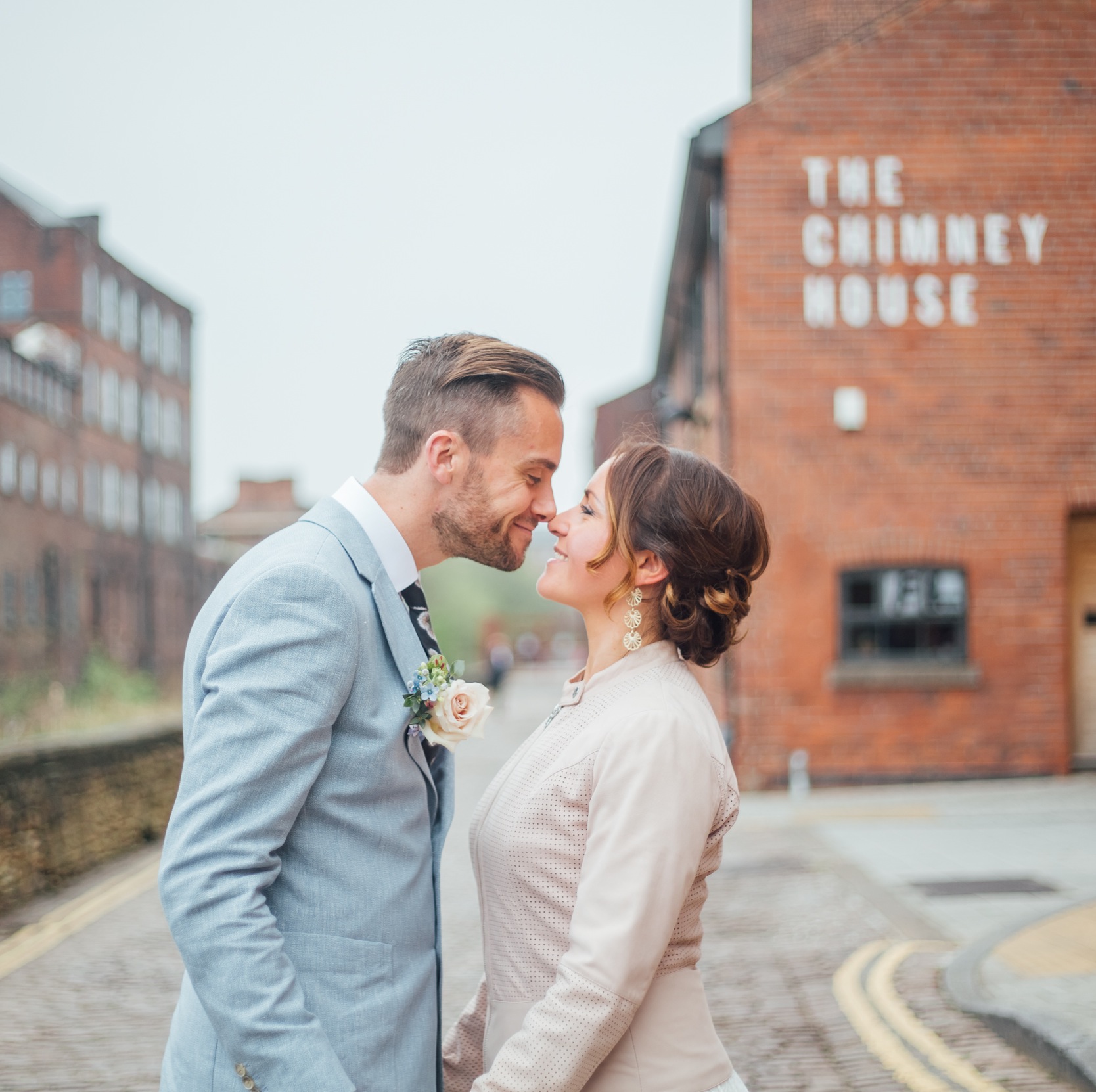 Having our celebrations at The Chimney House was quite literally the best decision we've ever made. Kirstin and the team made sure that every question (of which I had many!) had a quick response, and answers were flexible, normally alongside great suggestions to help us come up with the perfect, personalised plan for our celebrations. The team then executed this without any input at all from myself, John or our family on the night. It was awesome to be able to completely let go, relax and enjoy! The food was plentiful, tasty and the sharing approach lends itself to a less formal experience and allows people to move around and socialise throughout dinner. The venue needs no decor added, as it (along with it's parquet table, which sold it for me when I first saw it online, the candles and the beautiful flowers) is just perfect in an 'effortlessly casual and relaxed' way. I know that this look is in fact achieved through hard work and incredible attention to detail though, and for that I'd like to thank The Chimney House Team, and then hug them, and then thank them again.
Lorna & John
What better way to begin the weekend than wonderful yoga class in an exquisite location: the class was the perfect mix of relaxation and positively challenging yoga routines for all abilities. It was great to come away feeling refreshed and that I had actually achieved something….and not to mention the scrumptious brunch, which was delicious.
I have to say I've tried to recreate an overnight porridge oat pot at home but its just doesn't taste the same. I would recommend the Yoga brunch to anyone! I really enjoyed it.
Anne Homer, on Yoga Brunch
Thank you so much for an amazing time on Saturday night for Dave's surprise birthday party, your service was impeccable and every one of our friends was hugely impressed with the venue and food, so thank you. And thank you for being so accommodating with the last minute hassle of extra guests! Nightmare! The evening will be remembered for a long time, and I'm sure we will be back!
Jayne Burton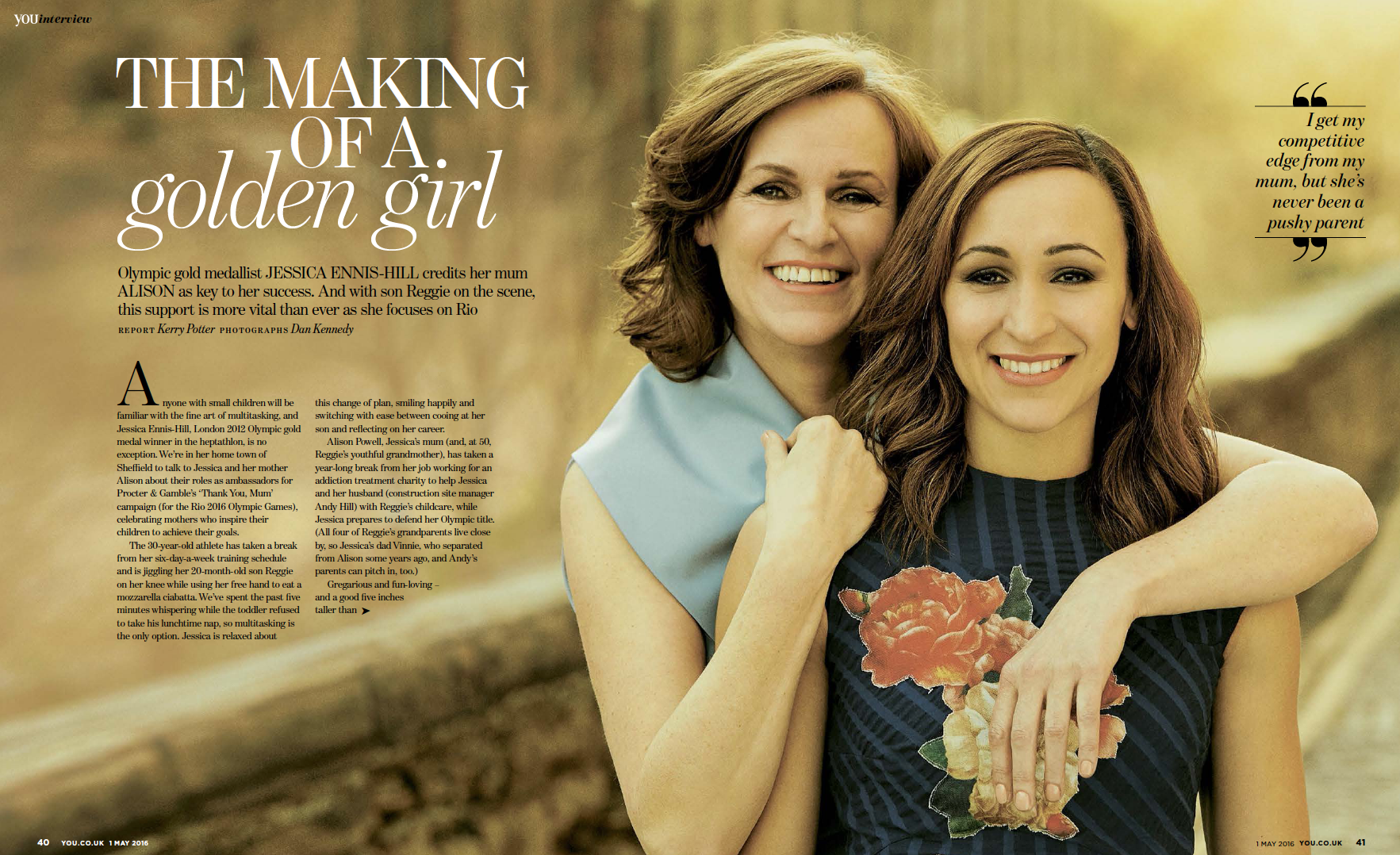 Conveniently situated near Sheffield centre and the train station. The venue provided us with a quirky, fun and modern take on a historic Sheffield. Staff were friendly and extremely helpful. Perfect for any event, meeting or shoot. And amazing sarnies!
Alex Ridley, YOU Magazine - Jessica Ennis Hill Photoshoot
I had the most perfect hen night at The Chimney House last night. The venue was like a wonderland!
Josie Harvey
I just wanted to say thank you so much for the fantastic party on Saturday evening. Everyone has said what a lovely venue The Chimney House is and what a great time they had. The food was delicious and there was more than enough to satisfy our group (some of whom are very enthusiastic eaters!). The staff were so helpful and friendly, without being obtrusive, and Kathryn did a brilliant job of keeping everything on track - I can't thank her enough. It felt like being very spoilt to be able to just turn up and find everything so organised. I really could just let go and have fun.
I had hoped for a lovely evening but the venue, food and staff surpassed even those expectations. I simply had the best time.
Louise Allen
From the first time I met the team at The Chimney House, they have gone out of their way to help make my event a success. They are dedicated to providing a truly first-class experience. The place is beautiful, and always a talking point with my clients, but it's how they look after my needs that always makes them my first choice for a venue.
Katie Pruszynski, Speakeasy Communications
We have used many different meeting venues in Sheffield, and The Chimney House was by far the best. The lunches were delicious and Kirstin really goes the extra mile to ensure everything runs smoothly. I wouldn't hesitate to recommend The Chimney House as a meeting venue.
Hannah Gertsen, WANdisco
We were looking for a different venue for this years' works Christmas do and the Chimney House was the perfect venue with the atmosphere to go with it. The staff were very attentive and friendly with an eye for detail, ensuring no drink was left empty and delivering a fantastic service throughout the night.

The room was beautifully styled, not to mention the food was incredible and thoroughly enjoyed by all. All in all, Kirstin and the team provided a great night for us all accompanied by excellent service and wonderful food in a fantastic venue. If you are looking for a venue for a special event – we thoroughly recommend the Chimney House.
Gavin Little, Alcium Software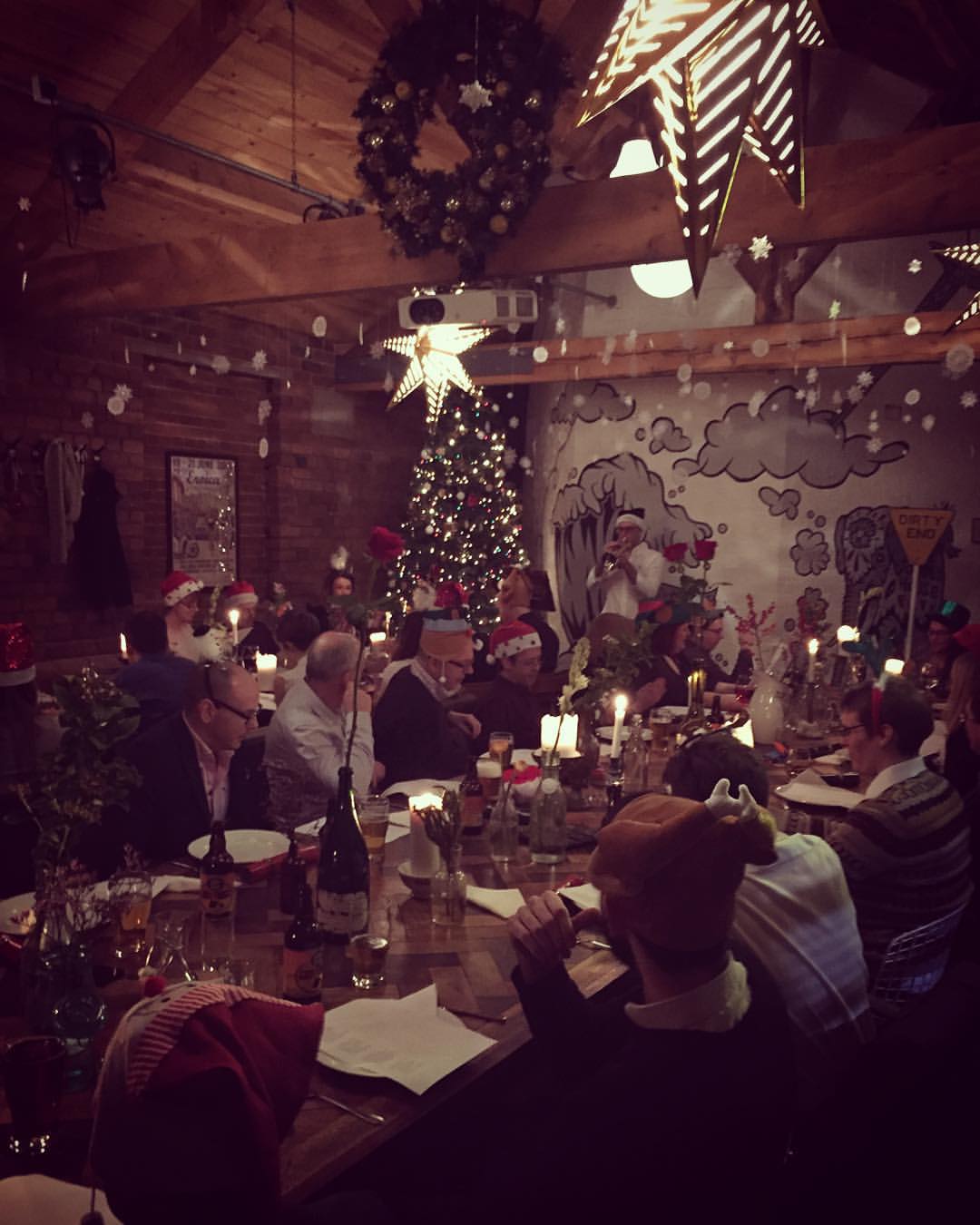 The Chimney House is a fantastic and bespoke venue which was perfect for our staff Christmas party. From my first enquiry to the event itself Kirstin and her team made organising the event stress free and a pleasure! The decorations in the room were amazing and the food was delicious, with great attentive hosting by the team from start to finish. It is usually hard to please 50 people but everyone commented on how much they enjoyed the evening and we've already booked for next year!
Jonathan Smith - Nabarro LLP
The Chimney House was a great place to shoot (film). A beautiful main room with its lovely design, layout and stylish mix of modern and old design perfectly captures the modern style of the city of Sheffield. It's also very quiet and the shortbread's yummy.
Director James Strong NOW AS IT WAS THEN: Heaven 17 the making of Penthouse & Pavement.
The Chimney House cleverly provides a creative, innovative and forward-thinking space with a clear nod to the heritage of the building and the city. The meeting room was therefore the perfect setting for our needs and topic of conversation. Everyone was impressed by the attention to detail. It is clear that a lot of effort and hard work has gone into make the Chimney House a unique meeting experience.
CreativeSheffield
Thank you very much, the food was greatly praised (the freshness of the bread and the fillings). People definitely liked the room, the building generally, and the facilities such as being able to make coffee were greatly appreciated... It was nice though to be able to celebrate the establishment of our new team under our staff re-structure by using the Chimney House for our inaugural team meeting. We would definitely use the Chimney House again
Jamie Lang, Finance Manager, Sheffield City Council Schools Statutory and Strategic Team
Just a quick note to thank you and your team for a wonderful launch party yesterday. The rooms were stunning and the food was outstanding! The location is very convenient but set in quiet surroundings. I will certainly bear them in mind for future meetings
Paul Gregory, Legal & Business Affairs Limited
Wonderful launch event last night, Sheffield has been crying out for such a quality venue for an age.
Simon Cookson, rckt
Fab venue, great event and amazing food... Really lovely event, great vibe – congratulations!
Sarah Simpkins, Printing.com
Thank you for a super evening last night. You put on a fantastic spread. The building looked amazing, great testimony to your creative talents. Rob and I enjoyed meeting you and will certainly spread the word about The Chimney House.
Chris Downham, Simplicity Financial Services.
You have a fantastic venue and I'm sure word of mouth will soon be ringing around Sheffield.
Paul and Linda Frewin The Legacy Group & The Business Network, Sheffield
Wow! What a great night! Fabulous food – how amazing did that table look?! Groovy gang – where did all those gorgeous people come from? And host and hostess with the most and mostest!
Thank you so much – you must be delighted ( and exhausted!) it s a super winning formula and another example of reinventing Sheffield! May your inbox runneth over and let the bookings commence ( or continue apace!)
Jill White and Andy Hanselman Compete or Get Beat
What a venue, exquisite attention to detail & fantastic taste!
Jonny Douglas
It is good to know that Sheffield now has a venue with pzazz. Meeting facilities to be enjoyed, not just endured.
And so well rooted in its location. Tipping its hat with respect to its heritage, while looking forward to what lies ahead. Where better to be inspired for creative business? Or add a seasoning of fun to whatever the day's work?
Jed Fraser Comagogo
Fabulous venue with 1st class food and hospitality!
BOHO Events
What a great night, the Chimney House is very impressive and gets away from the stuffy boardroom/conference feel I detest so much – a great addition to the Sheffield scene. Congratulations.
Paul Cocker, Regional Magazine Company
A memorable day! Our group loved the venue and the food. The care and attention we received was first class. If you are looking for somewhere special… look no further.
Forward Ladies networking group
Sally Clark and The Chimney House surpassed all our expectations! We had a great day, and it was the perfect setting for our brand workshop – the surroundings helped stimulate some healthy, creative debate!
Samantha Royle, Head of Marketing A4e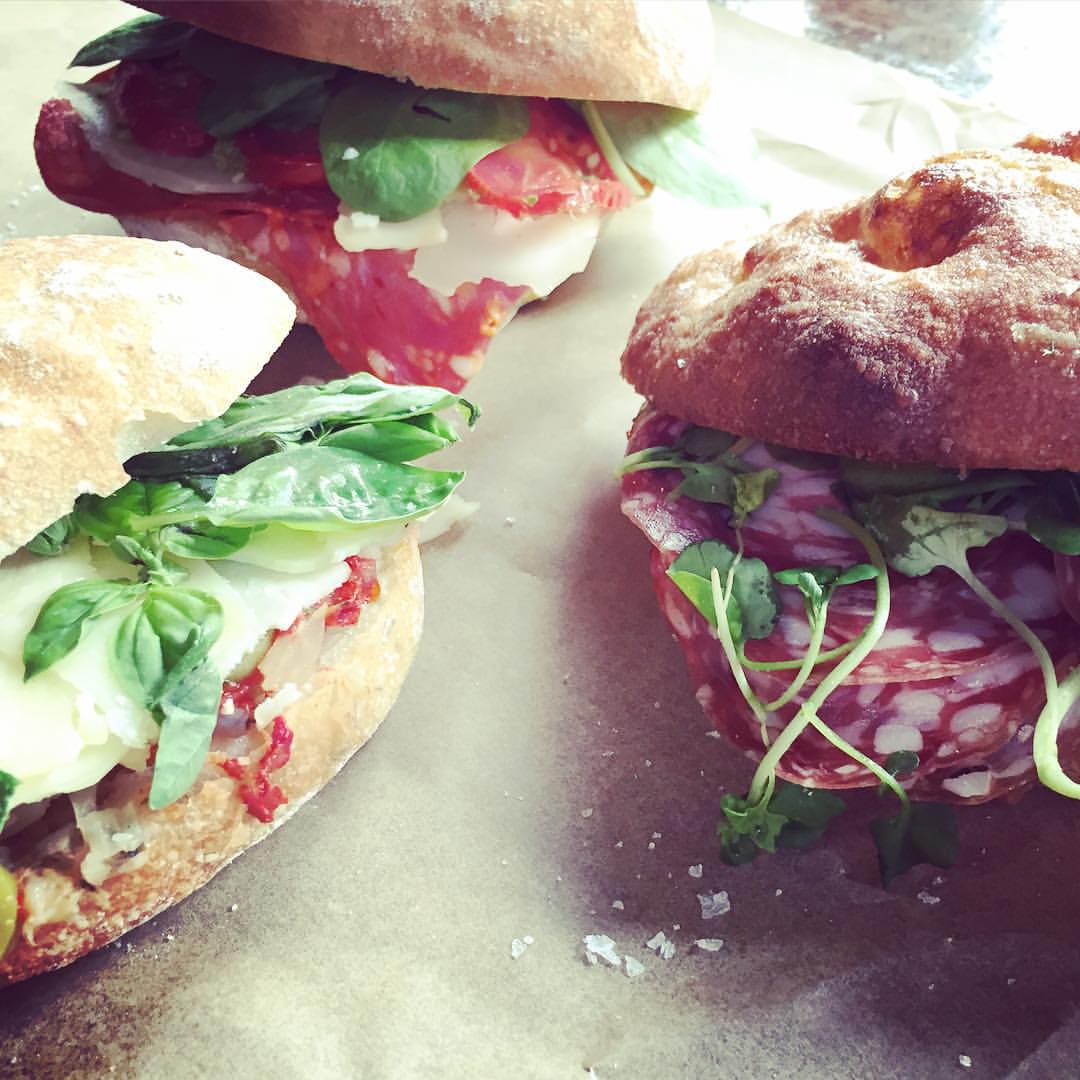 What a great location! We had one of our best Customer Days in years. We all felt that the style and quality of The Chimney House contributed to the relaxed but professional atmosphere and with a superb lunch we couldn't have asked for more. We will be returning.
Philip Brown, PCI Systems
Many thanks Sally for such a brilliant place to hold our event! Great facilities with lovely touches like candles in the toilet! The food was amazing and great to be able to eat it outside with the ducks for company! Sorry I didn't get to say goodbye but rest assured I'll be back soon as soon as I find an excuse…
Melanie Parker, Irwin Mitchell
Everything in the Chimney House shouts unique. It's one of those rare finds where someone with an excellent eye for the eclectic has brought together styles and ideas with a level of panache that's rarely achieved.
Luke Dawson O'Neil, A4e
The measure of a great venue is when your colleagues ask, 'when are we going back?'! From start to finish, our Chimney House experience was exceptional! Sally was on hand both before the event and throughout the day, ensuring that everything ran smoothly. The catering was sublime and showcased Sheffield's finest – great for entertaining out-of-towners! We ended our day with a gastro-feast, fit for a king and everyone thoroughly enjoyed the feed and felt very well looked after. We feel extremely privileged to have The Chimney House as our neighbors and we can't recommend you highly enough….when can we come back?!
Kate Senter, Irwin Mitchell
We had our Northern Area Sales Meeting at The Chimney House. We are a National creative paper company and strive to get our sales team motivated and inspired to go on and deliver to targets and perform in the market place. In the past we have had meetings at our HQ (in Hull) and have also used various hotels but The Chimney House is something else. Carefully restored a fabulous space/room to relax unwinds and opens up those creative juices. Every member of the team really enjoyed the setting, the lovely food and the very helpful staff that are passionate about their building and its history.
Nick Rowley, GF Smith
We held our first 'out-of-office' seminar at The Chimney House and the results were tremendous- the attendance was far higher than we experience doing 'in-house' talks and the client feedback was nothing short of ultra-positive. The décor, ambiance and service were first rate and we will undoubtedly become regulars!
Toni Cross, Coda Architect Studios
Many thanks for hosting us all last Saturday evening. Everyone really enjoyed the relaxed yet sophisticated atmosphere. A real pleasure to spend an evening dinning in the middle of Sheffield's industrial past! I'm sure everyone will looking to hark back as soon as they possibly can.
Roger Pearson, Sizer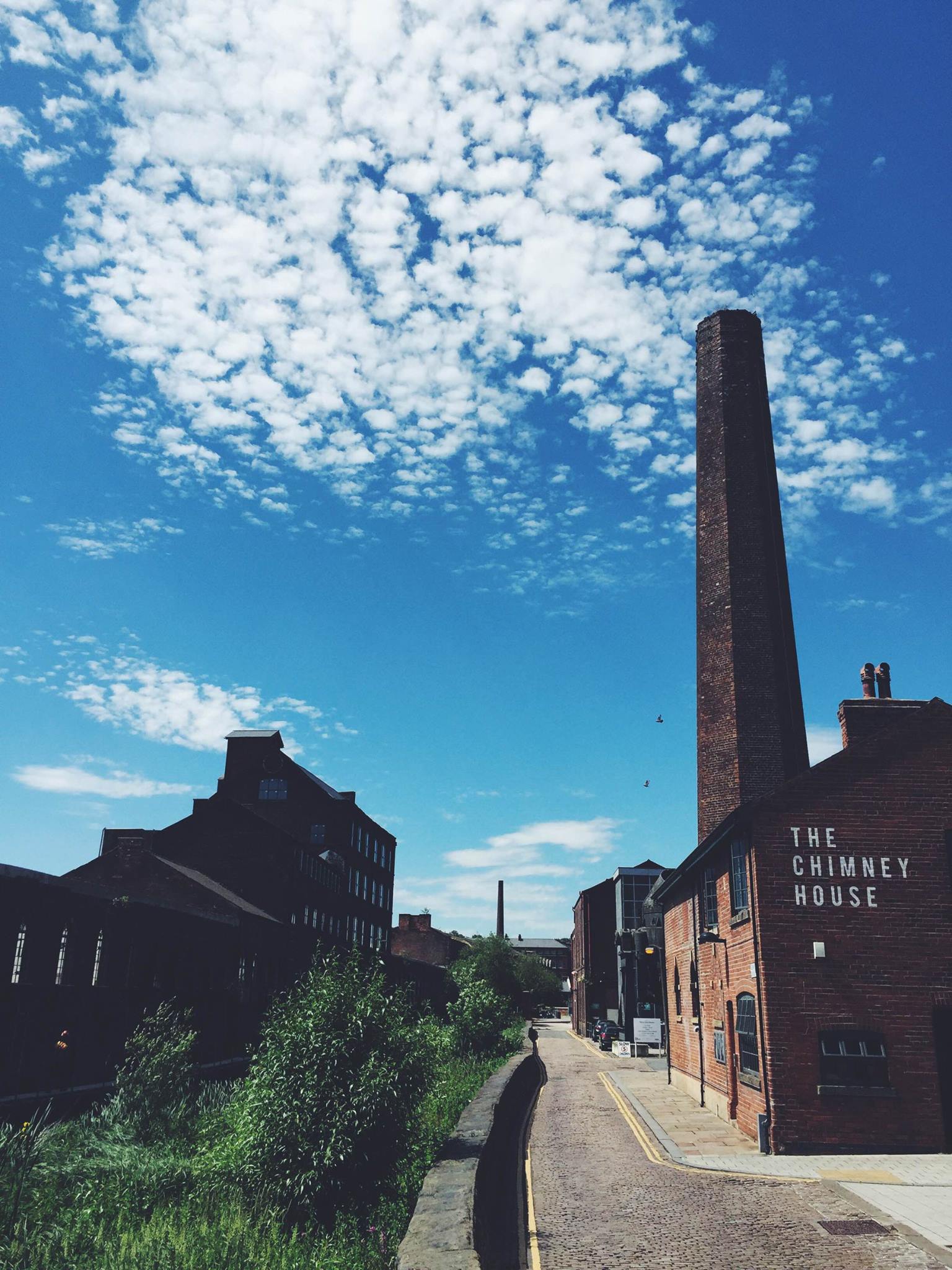 I just wanted to compliment you on your superb venue, it really made our day much more interesting and inspiring, what a difference it makes not being stuck in a stuffy hotel conference room all day. Us marketing types need to be surrounded by such creativity! It was a great day all round, service, venue and food was top notch! You've raised the bar for our conferences, I'm not sure how we'll top this one. Can't wait to come back again.
Samantha Moore, Faculty of Development & Society Sheffield Hallam University
We held one of our away days at The Chimney House and from organising to delivery, it was a real pleasure to work with Sally. The attention to detail and flexibility was great and everything went without a hitch. The feedback from the delegates was fantastic and absolutely everyone commented on how good the venue and food was. I have already passed on Sally's details to a number of colleagues and will not hesitate to recommend this venue!
Claire Green PA to Ivor Lawrence - Director of Marketing Sheffield Hallam University
The Chimney House is the automatic choice for a uniquely individual, eclectic and soulful venue. The fabulous building is matched by an equally fabulous interior and facilities. Couple that with staff that are as interested in creating a bespoke and unique experience for their clients as they are in providing Sheffield's answer to Soho House and you have a recipe for total success.
Glenn Foster, Stuntman
I wanted to thank you for your help in organising and hosting printing.com's UK Franchisee meeting on Thursday 8th July. The whole experience was an absolute joy! Having seen The Chimney House on its launch party, I was determined to use your facilities. However, it was your proactive and flexible approach that helped this come to fruition. Read more about what Sarah has to say!
Sarah Simpkins MD Printing.com
I found The Chimney to be an unusual mix of old traditional building used in a modern way. Interesting, relaxing and great food
David Grey MBE, Group Managing Director OSL Group Holdings Ltd
I found The Chimney to be an unusual mix of old traditional building used in a modern way. Interesting, relaxing and great food
David Grey MBE, Group Managing Director OSL Group Holdings Ltd
We held the final day of our creative ideas programme `The Artimelt Academy` meeting at The Chimney House and everyone absolutely loved this unusual, atmospheric and gorgeous venue in its post-industrial-setting-by-the-water. From the beautifully detailed and eclectic furnishings to the story about the elephants who lived there at the beginning of the 20th century (I particularly loved that one!), it was very special and a million miles away from blandness. Sally gave us a warm welcome and looked after us very well throughout the day, magically appearing with more coffee just when we needed it and pointing us in the direction of the real ale pub at the end of the day. Highly recommended.
Nicola Stephenson, Director, The Culture Company, Leeds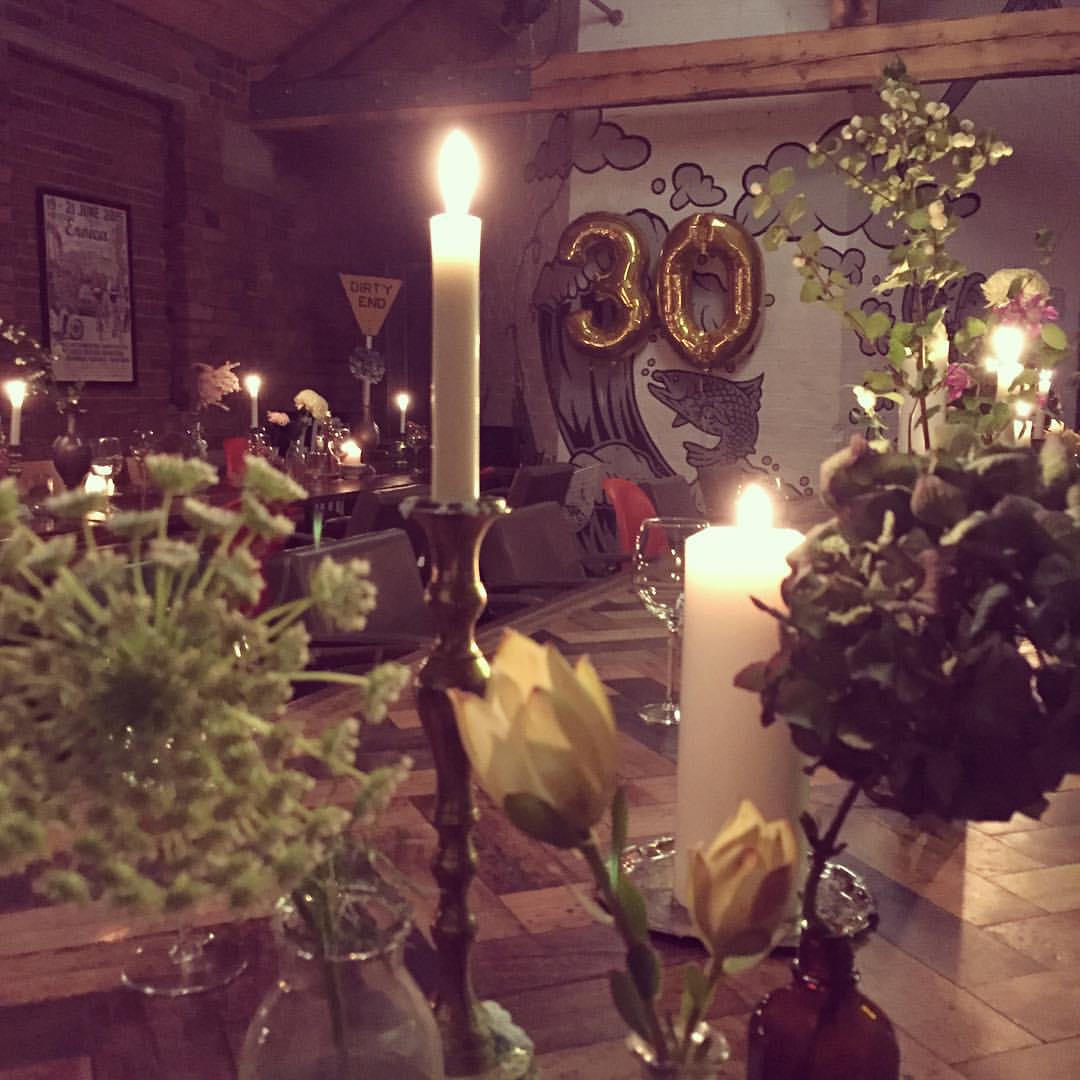 I chose the Chimney House as the venue for my 30th birthday party and I certainly wasn't disappointed!. From start to finish Sally planned and hosted the event with utter perfection. My guests were raving about the building itself, the food and the fabulous attention to detail. I cannot recommend the Chimney House highly enough.
Lauren McCourt
I could not have wished for my day at The Chimney House to go any better. From our first meeting Sally was extremely helpful and offered suggestions as to how the event might work. She also helped publicise the event through the Chimney House's blog, Twitter and Facebook pages and sourced a delicious afternoon tea menu for the attendees to enjoy. I think the Chimney House's reputation as a unique venue enticed people, who may not ordinarily attend a council meeting, to come along. Sally's attention to detail, such as the vases of flowers, the glimmering candles and the quality coffee made for a welcoming atmosphere.
I would definitely recommend the Chimney House to friends and colleagues looking for a special venue and hope to have the opportunity to host something there again.
Naomi Hinch, Central Community Assembly Officer, Sheffield City Council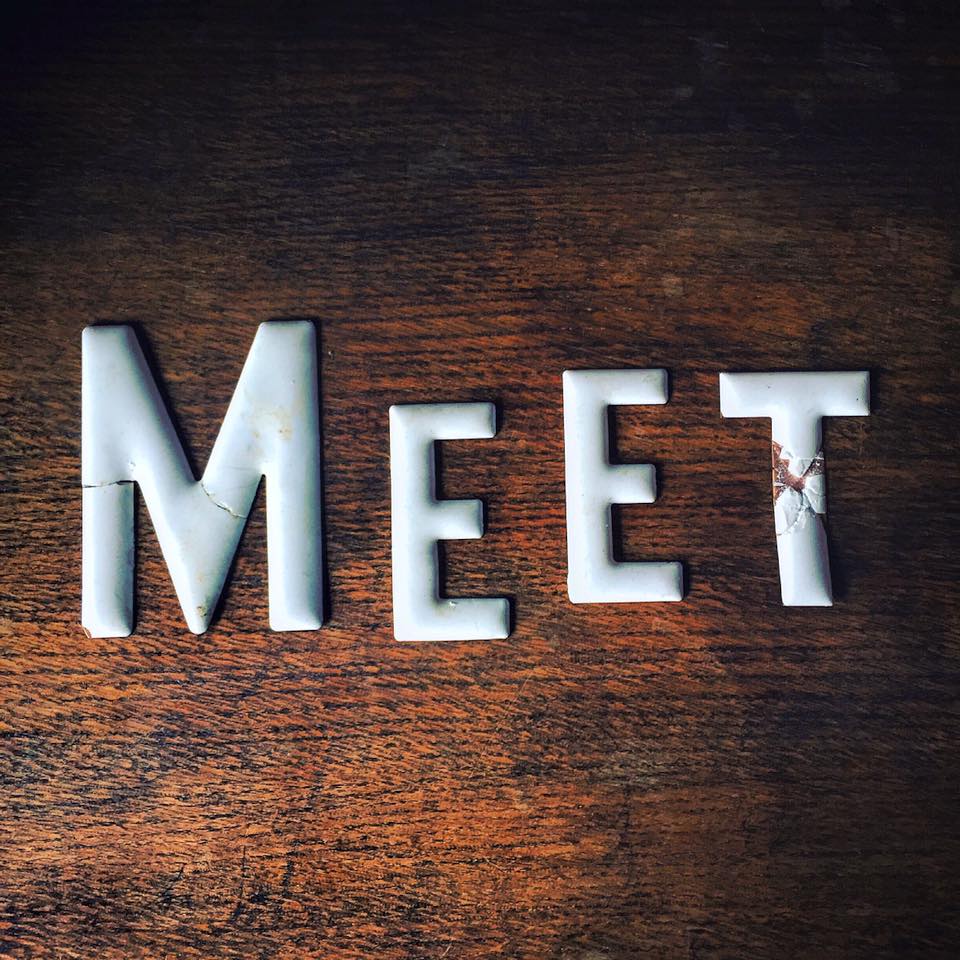 The Chimney House provided the perfect meeting space for an interactive, blue-sky workshop around our customer insight policy. The staff were excellent and catered for all our needs. It proved to be an inspirational backdrop and environment for us to be creative. Thank you to all The Chimney House team.
Darren Booth, Head of Marketing A4e
Then there's the beautiful Chimney House for indulgent dining in atmospheric Grade II-listed surroundings, complete with heavenly pork pies from The Milestone.
Johanna Payton, The Guardian
A note from The Chimney House (We hosted 'An Audience with Steel City Marketing', a birthday breakfast celebration of 30 years in the business… this is what they said…

Wonderful hospitality
Wonderful warm welcome
Wonderful layout
Wonderful Sarnies.
Wonderful feedback already.
James Biggin, MD Steel City Marketing
When me and the other organisers first got together to plan Sheffield's first Vintage Bridal Soiree, we knew we needed to find a venue that would provide a historic and yet classy and elegant backdrop for what we hoped would present the more authentic side of vintage weddings. With a wide knowledge of Sheffield venues between us, we all agreed that the new Chimney house at Kelham Island, a beautifully converted and restored industrial red-bricked building, would not only be ideal, but absolutely perfect and had our fingers crossed that it would be available.
After visiting the Chimney House together we explained the concept for our 'Soiree' to Sally and soon a date was in the diary. The months went by and plans were underway. Sally was excellent at accommodating our wishes and answering our questions about the venue and the practicalities of the event, including set-up. Her PR expertise was also invaluable in helping us to focus on the event objectives.
September came and the Vintage Bridal Soiree evening went exceptionally well! The vibe was so elegant and classy and yet so comfortable and relaxed, just what we had been aiming for. As organisers, we all agreed that the Chimney House venue had been a fundamental key to the event's success! The perfect historic backdrop for all the beautiful vintage things we brought into it! We would have no hesitation at recommending the Chimney House. If you're looking for somewhere different for your event or wedding, somewhere to wow your guests, somewhere informal and relaxed but that also oozes high-end class, then the Chimney House is it!
Jennie Beard, Hansley Beard Event Planning & Design
When looking for a venue to hold our off-site, the Chimney House instantly stood out. From the brochure on their website it looked like a quirky, unique venue to hold our event. And this was certainly the case! The venue was perfect for what we wanted to achieve, a business briefing for around 35 people, but with a relaxed atmosphere.
HSBC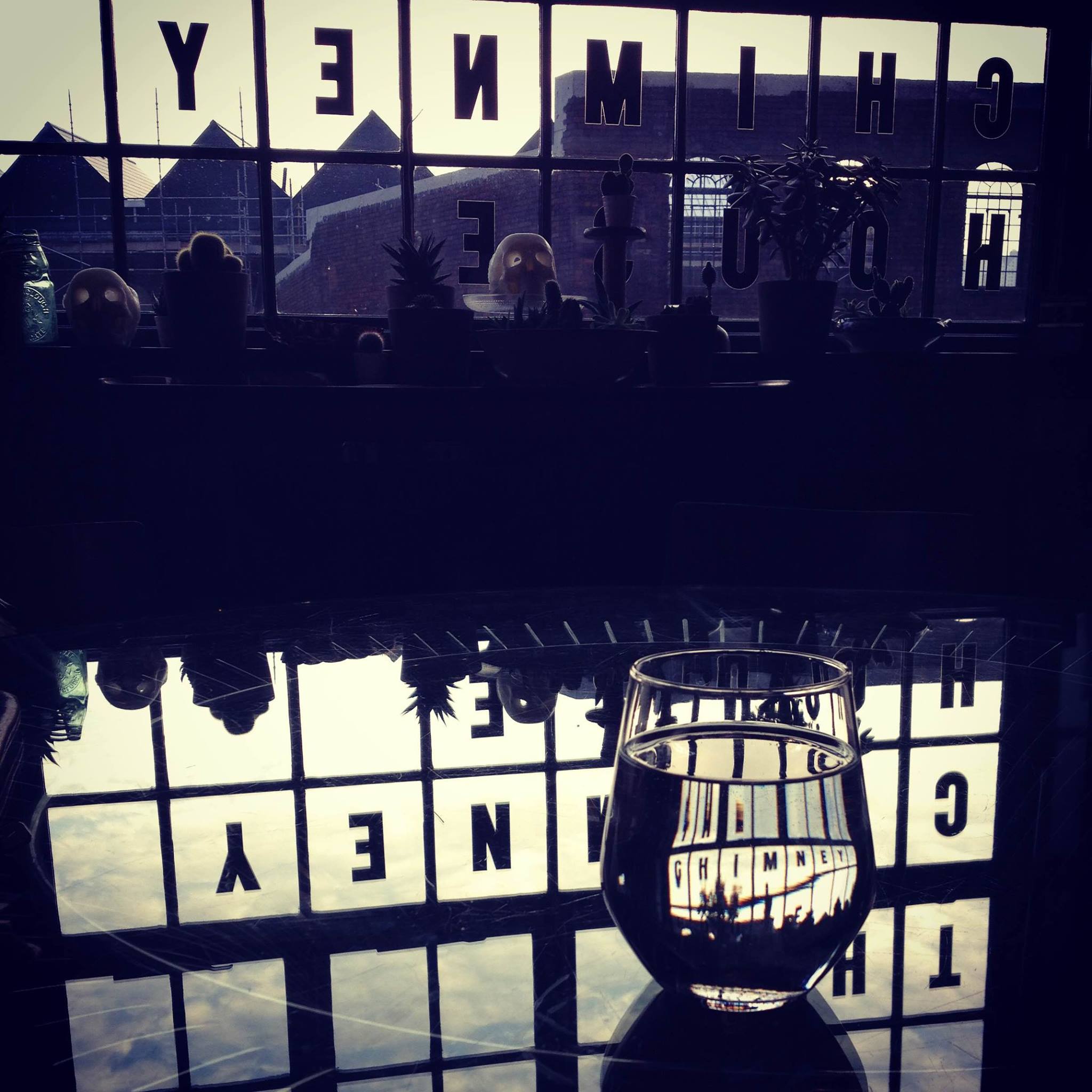 The Chimney House was an excellent choice for our team development day- getting out of our normal office surroundings into such a beautiful and creative space undoubtedly helped all 20+ of us to think both collaboratively and constructively. A truly excellent venue and service, thank you.
Alex Prince, Director, Innovation Futures
Once again Sally, you and the Chimney House have exceeded my expectations! The cocktail evening went very smoothly and we have had lots of positive feedback from our guests. It is great to know that you are as passionate about using Sheffield suppliers as we are!
NB. We hosted a night for Irwin Mitchell called 'The school of cocktail making for glamorous ladies' The night consisted of 2 award winning cocktail mixologists using super premium spirits and the finest ingredients teaching the hallowed art of cocktail lore.
Melanie Parker, Irwin Mitchell
Thank you very much to Sally and Tim for putting on an absolutely fantastic 50th birthday party.
The venue is truly unique and I am sure it will become (if it is not already) "iconic Sheffield".
The service which covered initial planning, top class catering, help with entertainment and ensuring the overall smooth running of the entire operation; was second to none. I have no hesitation in recommending The Chimney House to friends, colleagues and business associates. Whether they are planning a business reception, client lunch or informal family party. The Chimney House is the perfect venue.
Peter Crossland
Sally, we had a wonderful day and the evening at The Chimney House was the best finale we could have ever hoped for. Thank you for all your input. I have to say that you blew us away from the moment we met you.
Dr Lynne & Dr Nick Morton
Probably my favourite venue of all time for a meeting!
Andrew Coulthard, Executive Director at Sector Services
Sally and her team provide a unique and highly-enjoyable experience. If you want to get your team together in a stylish and comfortable environment, conducive to getting great results, and to treat them with sumptuous and award-winning food at the same time, you will do very well to visit The Chimney House.
Matt Hodkinson, Influence Agents
Sally, Wow!!!!
Thanks for an amazing day. It could not have gone any better.
A lot of positive comments from all regarding The Chimney House, food and staff. So pass on a massive thanks to all involved today.
David Newson & Josef Landsberg
In November 2010, British Glass engaged the Chimney House to host a meeting of 20 technical glass experts from across the European Union. The criteria for this event included: a peaceful, working environment with modern audio visual capabilities and individual wireless internet access, within a reasonable distance of Sheffield centre. It was desirable for the facilitator to cover the organisation of food and refreshments during the meeting. There would be an added bonus if the venue had some innate interest which was relevant to a group of industrial and research technologist and scientists. I am pleased to say that Chimney House exceeded our expectations. The venue provided the perfect, calm and relaxed ambience for discussions on complex issues and Sally Clark proved a friendly and helpful host, appearing at just the right moments to make sure things were running smoothly. The food was excellent. Sally even went so far as to buy English Christmas Puddings as a gift for one of our Hungarian visitors who was curious to try them on her colleagues at home. With a little arm twisting Sally also gave us a short history of the buildings and its elephants! Finally after a swift visit to the Kelham Island Museum which is conveniently right next door, our visitors returned to find she had organised taxis to take them to the station and set them safely on their way home. All the feedback I have received from my visitors has been excellent.
John Stockdale, Environmental Director British Glass
Thank you so much for our Saturday night joint 30th, everybody had a brilliant time! So many people said what a perfect venue it is and how lovely the staff were, and us birthday girls loved it! Thanks again for organising the party – best ever, still smiling about it!
Danielle & Sarah
I just wanted to say a very belated 'thank you' for the fabulous hen party celebration you organised for my sister Demelza. We had the best evening ever. The Chimney House was just the perfect venue and looked absolutely gorgeous in all its candlelit glory. The food was delicious and the evening was exactly how I envisaged. Everyone has said what a lovely time they had and it really was perfect.
You were the perfect host!
Many thanks again and I hope to be able to book something again with you in the near future.
Emma Essler
I wanted to say again how much we all enjoyed and are still talking about our evening at The Chimney House – the best possible setting to celebrate my impending nuptials. To say it's a unique venue doesn't give you any sense of the depth of its character, the heritage of its surroundings, the delightful decor and the sheer quality of the design. The welcome was as flawless as the service on the night – nothing was too much trouble and you knew that real effort had gone into making the night as memorable as it was. The truly remarkable feast worked so well in the main room – the food and the setting made the event, while the entertainment made converts to the Art of Teese!
Rob Murray
I asked my Assistant to find somewhere 'different' for our Advisory Group Panel meeting, and she didn't fail.
The Chimney House was an absolute delight to visit. Sally was an excellent host and nothing was too much trouble, even providing a gluten free lunch for one of our delegates at very short notice. The food was excellent and the surroundings and atmosphere were fantastic.
It is without doubt one of the best venues I have had the pleasure of visiting, and hopefully will be back again soon.
We have received nothing but positive feedback from everyone and I know some of the delegates are hoping to use the Chimney House for future meetings. Many thanks Sally!
Rachael Byrne, Executive Director, Care & Support, The Home Group
Many thanks for looking after the meeting of the Cycle Forum on 7 July. The meeting space had everything we needed for 30 plus delegates and everyone was very happy with the excellent food that you provided for us. You and your staff were helpful and attentive throughout and we would recommend The Chimney House as a venue for anyone seeking an environment conducive to a friendly and constructive meeting in Sheffield.
Les Webb, Northern Rail Cycle Forum, Sustrans
Thank you so much for accommodating us at such short notice a few weeks ago. All the guests just fell in love with the place and the hospitality was fabulous. Everyone thoroughly enjoyed the food and felt so relaxed that we could have quite easy have chilled there all afternoon.
Michelle Beat, Irwin Mitchell
Just wanted to say a massive thanks to you and Vicky for all your hard work! We all had a really wonderful time. It was a shame it had to end, and it passed by far too quickly – a sure sign of a good night!
I will be highly recommending the Chimney House to friends and colleagues, making particular reference to those pies!
Sarah Markin
Thank you for last night, we all had a great time. Excellent food, 5 star service, and very impressive facilities. The room is such a great space to entertain.
Paul Halliday, KPMG, Leeds
Thank you for hosting such a lovely event! Thank you for everything – it was beautiful
Jodi Hinds Photography
We found The Chimney House to be an excellent event venue – very different to your 'run of the mill' meeting rooms. The lunch was superb in both presentation and quality – everyone commented on how good the food was and the layout worked really well .The staff were great, always attentive and accommodating. A great venue with a twist and one we would use again.
Pamela Allan, NISSAN
We chose the Chimney House as we were looking for a relaxed venue with a quirky feel. We wanted to choose a venue that was unique and wanted to avoid hotels or purpose built conference venues. Quality and attention to detail was also a huge factor and from the moment we walked into the Chimney House we knew the service and surroundings fitted the bill. Our event was also logistically tricky so it was important to us to use a venue that understood the aim and feel of the event and to work with people who were open to unusual requests! The fantastic story of Sarah the Elephant also fitted with our theme of "thinking differently about charging" and alternative methods of charging.It was an absolute pleasure working with you on this event and we really appreciate all the time and planning that went in to making this event work. I appreciate it is not a typical event you would host at the Chimney House so your flexible approach and openness to ideas and actually making them work was fantastic. It was also great that you managed to get other local businesses on board, supporting the event. A huge thank you to Vicky too as she was fabulous on the day – she had a really lovely manner with the clients and helped us create the relaxed atmosphere we were looking for. The food also looked and tasted amazing! If only all venues could be so easy to work with!
Chillisauce, London
Sally and her team were great and helped make the evening go so well. I'd certainly recommend the venue for other events where circulation and conversation were the aim rather than 'just' sitting down.
Alistair Warren, Biomedical Science, Sheffield University
Wow – what can I say about this amazing venue! Other than Sally and the team are… so helpful! They can create the perfect tailor made event in such a wonderful setting. Every finer detail is considered in the planning stage! Totally recommend!
Jo Jessop
A fantastic venue and food – it was perfect for what I was looking for, a relaxing and comfortable meeting area.
I would definitely recommend the venue for any events – the staff are very helpful and provided everything we needed.
I look forward to using the venue again in the future.
Dominic Butterell, Quidco
The Chimney House is a brilliant and unique venue – the staff are fantastic; so accommodating and professional right from the planning stage. Every detail is considered to create a fantastic event, tailor-made for our organisation.
CAPE UK
Just wanted to say thank you so very much for Saturday. Everyone had a really wonderful evening – loved The Chimney House, the atmosphere, and the food (as well as the drink!). I couldn't have asked for more to celebrate my 40th birthday – I'm already thinking about an excuse to have another celebration at The Chimney House!
Katie Birch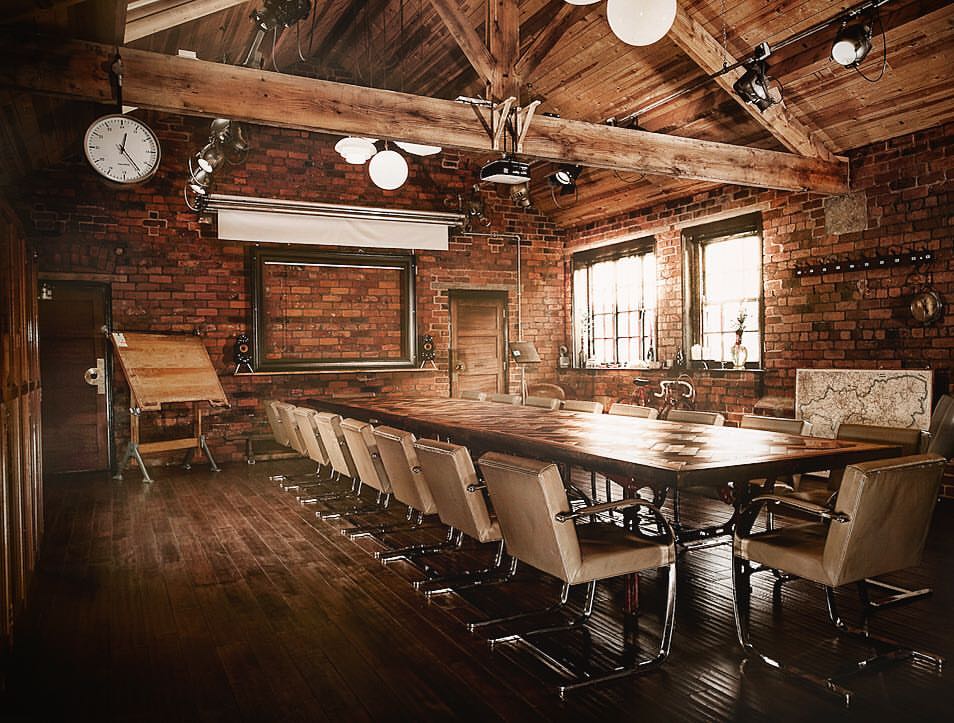 The Director and Heads that had their meeting at The Chimney House loved it! They were hoping they could make it their office! It was something different to the usual bog standard meeting room which generally lacks creativity. It was a fantastic room and fantastic service. They definitely want to use your venue for future team days.
UFI
Thank you again for an absolutely perfect party – the venue looked fantastic, the food was delicious and the service was faultless -friendly and seamless! I had a fabulous night
I'm very grateful as well for all of your support and reassurance beforehand!
Alison Sturzaker
Just wanted to say thank you very much for making our daughter's 18th Birthday Party so special.
The food was very good, and the staff very attentive.
Our family members can't stop talking about it.
Angela Hardy
Many thanks to you, Vic and all the team at The Chimney House for organising and hosting a fantastic Christmas party for our company on Friday. You made arranging the event so easy and stress free, I am very grateful! All our guests had a lovely time and said what a unique venue the Chimney House was and how fabulous the food was. I would have no hesitations in recommending the Chimney House and will continue to rave about it!
OCF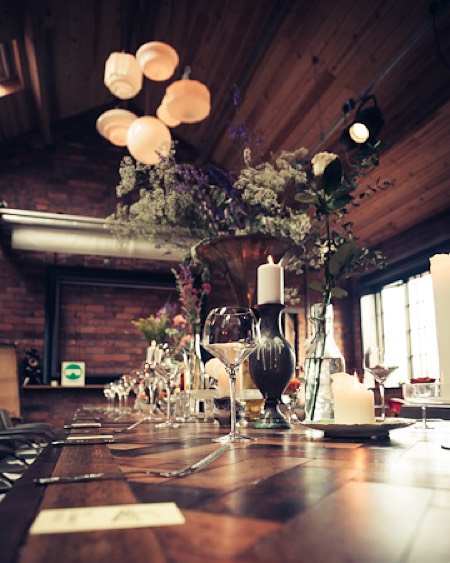 I would like to take the opportunity to thank you for having us on the 29th December, my friends and I were blown away by the quality of the Chimney House, the food and service were amazing. It's such a great space and the evening could not have gone more smoothly. I can't wait to return and do it all again!
Dan Brookman
Just to say thank you for making our media dinner run so smoothly on Thursday night.
We have had fantastic feedback from partners and journalists. They all had a fantastic evening and were 'wowed' by the venue calling it unique and wonderful.
They all said what a fantastic atmosphere the venue had – everyone had a great night. We will be back!
Nabarro
We came back up to Sheffield from London to celebrate our first anniversary. I want to thank Sally and her team for making our anniversary supper so special and for making it feel so personal to us. Everyone had such a fab time and can't stop talking about it. The Chimney house itself is just beautiful and all the quirky details make it so unique. It's definitely one of, if not the coolest venues in Sheffield. We are already trying to find an excuse to have another get together at the Chimney House!
Kim Saxelby
Really impressed with this venue. Went here on a seminar not so long ago. Had a very warm welcome with very attentive staff and really enjoyed the session whilst relaxing in this unique venue. I'd certainly recommend going there for a party or social event. Fantastic. Stunning attention to detail.
Jon Tait
The Chimney House was a really great filming location with a wonderfully relaxed atmosphere, Kirstin and Sally were a joy to deal with. I'll definitely pass on your details to my colleagues if they're looking for a location in Sheffield. Many thanks.
Tanya Severn, Panorama, BBC
The whole team absolutely loved the whole experience. The attention to detail was phenomenal and a it's a true gem of a venue. The food was also fantastic, so good in fact that we had to cancel our dinner plans as everyone was so well fed! We shall definitely visit again and look forward to the opportunity it do so. Very inspirational and a real example of something done right.
Citu, Leeds
I just wanted to commend you on your excellent training venue and facilities. I am a freelance trainer, on 15th Feb I was delivering training at the terrific Chimney House venue. I travelled from Manchester, so the joining instructions about how to find the Chimney House were very useful, the taxi journey from the venue to Sheffield train station was 5-7 mins as promised on your instructions. The training room itself was light and airy, the room was set up with water and glasses on each table for the participants, along with beautiful fresh flowers! I found the room was perfect for small or large group activity work, ideal as we were learning how to run small Focus Groups. We had plenty of room to move around easily for interactive exercises and then gather together again for presentations. The atmosphere in the room was really pleasant, with lots of interesting art work and furniture displayed. A pleasant atmosphere and surroundings is an essential ingredient for an enjoyable training day! The building itself and the training room in particular lends itself to a very positive learning environment, as a trainer this is very much appreciated. I also have to thank Vic who was brilliant in terms of helping with practical issues throughout the day e.g. setting up projector, flipchart paper, making sure refreshments were available, she was really helpful. On top of all this, lunch was spectacular (compared to many training venues I have delivered at over the years) it was very healthy yet delicious…ideal! I was so impressed with lunch that I took a photo of my plate to show a colleague how great it was! Thank you, I will certainly be recommending Chimney House as a perfect training venue for Sheffield.
Clare Davies
A massive thank you for an absolutely fab party. The Chimney House looked just gorgeous, the food was amazing and your staff were just lovely. I'm gutted it's over but had a wonderful time, as did everyone else.
Nivedita Aswani
The day was held at the amazing Chimney House. It was perfect for our intimate event (20 students in total) and Sally and her team made us feel very welcome.
Kat Williams, The Rock n Roll Bride
Thank you all for your help. It was a magical evening. Every component was as good (or better) than we hoped! We look forward to finding an excuse to come again.
Jeremy Bannister
Thank you soooo much for hosting such a wonderful hen do for Josie. Everything was perfect: food, decor & staff x
Dee Marsh
Just a brief note to thank you, Vic and the rest of your staff for a brilliant evening on Saturday. The Chimney House is a truly amazing venue and the format for the evening worked perfectly just as you said it would. It was a unique experience and Sue and me felt relaxed from the moment you showed us the room with all the trimmings. You appear to have made quite an impression with our guests judging by the numerous compliments that we received.
Robert & Sue Matthews
Wow, it's just like Dragon's Den and provided a great setting for our design team and commercial team to brainstorm. We couldn't have chosen a more suitable place in Sheffield to be inspired. Facilities were great, the people were extremely helpful and the food was beautiful – what more can I say! Inspirational venue, thumbs up all round, exactly what we needed!! Thanks to The Chimney House.
Matthew Gavins, MD, Evolution Power Tools
I'm sure you had loads of great compliments on Saturday…. everyone was entranced by everything at the Chimney House. For us as Mum and Dad, you made sure that we were able to give Nick and Sarah the wedding they dreamed about and there is no way I can put into words what that means to us.
Ken & Briony Broome
What an evening! Sally and her team created for us a night that we will always remember. The food was excellent, the venue looked amazing and the ambience was utterly special.
From the very first moment I met Sally I knew that our event was in the hands of a consummate professional. She helped me select the best possible menu, listened carefully to all of our requirements and translated them into a dream evening.
If you are thinking about using The Chimney House for your special event I've got one piece of advice for you – book it NOW!
B. Braun Medical Ltd
Thankyou SO much for last weekend. The evening was just stunning and as perfect as could be! Harriet enjoyed herself immensely, as did all her hens! Your care and attention was outstanding and we all felt very looked after without feeling pressured. The food was delicious and guests are still talking about just how yummy it was! I will certainly be recommending The Chimney House to others, as I can see it being perfect for many different events. Thankyou Thankyou Thankyou – we couldn't have wished for anything more magical!
Charlotte Winstanley
Our event at Chimney House was a delight from end to end. The staff welcomed us as if it were their own home, super bacon baps for brekkie, amazing rooms with quirky attention to detail, wholesome lunch, naughty scones for tea. A memorable experience – we'll be back!
Andrew B Morris, Academy for Chief Executives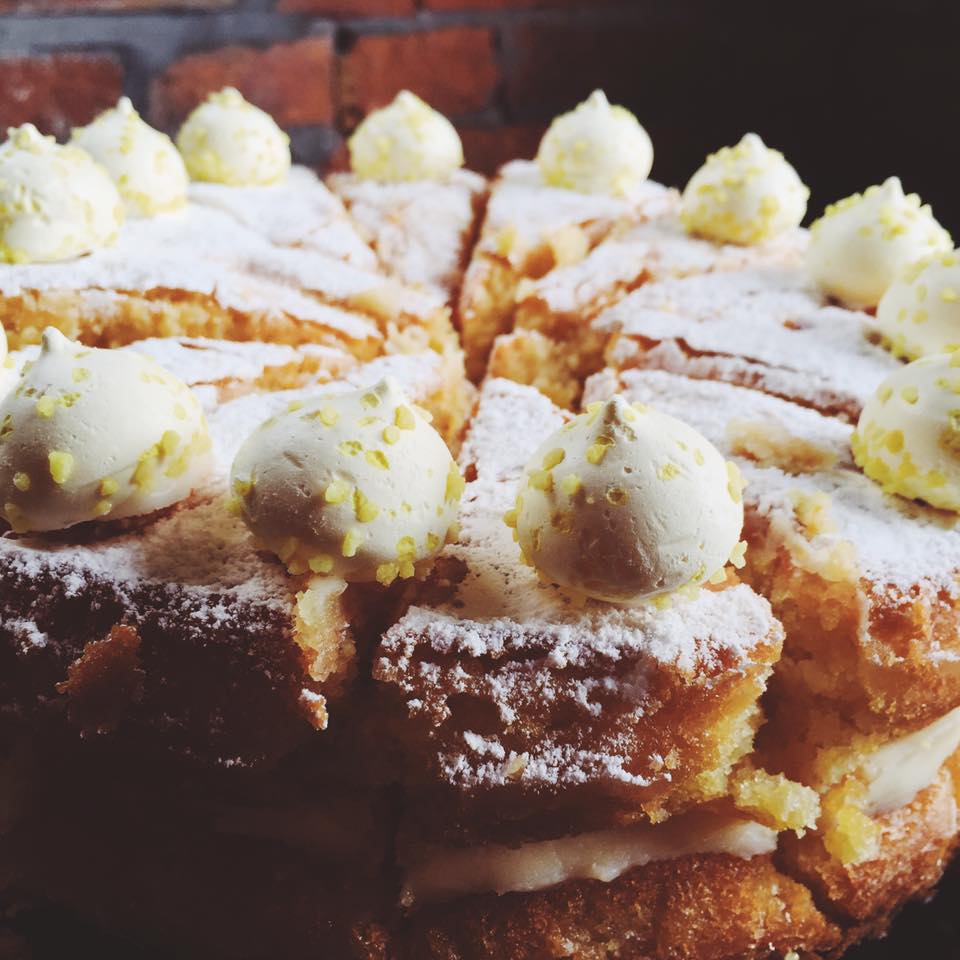 Just wanted to express my thanks for all you did to help make last week such a success for us. We needed somewhere that would not just be 'off site' but which would inspire and sustain us for a whole week while we grappled with a really challenging project. The Chimney House did not disappoint. A great setting which encouraged creativity and inspired us to think differently. A friendly, welcoming environment with extremely helpful staff on hand at all times. And truely wonderful food – especially the cakes! We couldn't have chosen a more suitable place in Sheffield to work. We hope to be back again soon.
Sheffield Hallam University, Head of Quality Enhancement
The evening was perfect including the food and atmosphere, and everyone loved the Chimney House! I have had so many messages from friends saying what a fantastic time they had. I wish I could do it all again.
Alex Smith
Thank you very much for your hospitality on Friday night for the (secret) fortieth birthday party. The room was beautifully arranged – the lovely flowers on the tables really set the scene – and the food was very tasty and plentiful. I particularly appreciated the vegetable accompaniments. Everyone at The Chimney House worked very hard to make the evening enjoyable for all the guests there, not just the guest of honour. It was a lovely evening, and a lovely venue.
Kerry Thomas
We held one of our Executive Board Meetings at The Chimney House and it was an outstanding success. The feedback from the delegates was fantastic and everyone commented on how great the venue and the food was. It was pleasure to work with Sally and her colleagues who provided an exceptional service throughout the whole event, many thanks to you all. My second event is already booked and I can't recommend this unique stylish venue highly enough!
B. Braun Medical Ltd
I just wanted to let you know what a lovely time everyone had on Saturday night. The Chimney House was the perfect venue (I have since recommended it to a friend!), your colleagues lovely, and the food was wonderful (several people managed three helpings!). Please pass on my thanks.
University of Sheffield
Thank you very much for hosting our recent conference on dysfunctional breathing in children and adults. The venue is amazing with its historic surroundings and quirky and unique decor. The conference delegates were particularly impressed by how well they were looked after by Sally and her team and the great locally sourced food. Sally's attention to detail in the planning and execution of the event played a major part in the conference's success.
Sheffield Children's Hospital
I wanted a relaxed elegant event for the British Fertility Society Executive Committee to unwind after a hard day of meetings. The Chimney House came up with the right environment with some exquisite dining in unique surroundings and impeccable service. The evening was a huge success and made the right impact. Thank you.
University of Sheffield Medical School
A calm and productive environment to really get the creative juices flowing, The Chimney House was a perfect setting for our Marketing away day. We couldn't have been looked after any better by everyone there and the cake was amazing!
Head of Marketing, Panache Lingerie
After 19 years together, myself and my fiance decided to finally tie the knot and how lucky we were to find The Chimney House to host our wedding reception. We loved the place so much we moved the date of our church wedding to ensure we could hold it there. Sally and her team did a fantastic job and I can't thank her enough. From beginning to end nothing was too much trouble, foreseeing every detail and ensuring all the guests enjoyed themselves throughout the evening. The locally sourced food was amazing and Sally and her team had created a beautiful, romantic and intimate atmosphere for a long awaited celebration. Thank you so much Sally. It's a day that we will all remember with love and fondness.
Kellan & Richard
Thank you so much for giving us the most amazing wedding reception we could have hoped for. Everything was PERFECT!! The room was looking beautiful and all of the guests were totally in love with it. It was a surprise for everyone as they had no idea it would be so lovely.
You totally made our day unforgettable. Thank you so much xx
Anna & Matt
Sara and I had got married in a small ceremony in Sweden the week before, so we wanted a venue in Sheffield to celebrate with the rest of our family. The Chimney House was perfect – relaxed, romantic, and everything else we could have hoped for. Sally, Kirstin, and the rest of the staff were amazing, meeting with us beforehand to plan the menu (which was delicious), and the layout for the night. Everything went off according to plan, and our guests commented on what a fantastic night it was. We have nothing but great memories of it all. Thank you all again, you made our night…
Sara & Tom
I just wanted to say a huge thank-you for making the room look so so beautiful for my daughter's 40th party last night it was truly amazing to see and the photos are super.
Not forgetting the fabulous food which got rave reviews from everyone – and the team who looked after us so well – they were fantastic so attentive without being intrusive.
Once again thankyou to you and the team.
Mary Lindores
From the first contact with Sally and Kirstin when I enquired about a venue for my 40th birthday I was caught up with their enthusiasm and their desire to make sure we had the perfect evening. It was immediately clear that this a special venue run by a fantastic team who understand their clients perfectly. And what an evening! The Chimney House is the most incredible venue and the laid-back relaxed atmosphere the team created was beyond perfect! We were all blown away by the interior and I had tears in my eyes when I saw the table set up with the candles and The Laden Table food. The food was incredible, and the whole evening was completely magical. It was the most perfect evening imaginable and I can't wait to have a chance to return. Thank you so very very much to the fantastic Sally and Kirstin who are complete superstars. The best venue I have been to, and I am so lucky to have hosted my birthday there.
Pauline Newman
You did an amazing job……the tables and the seating arrangements were just right!
My guests absolutely adored the whole evening, the food was sublime (and so much of it), the decor and ambience of the room worked perfectly, it certainly was a birthday to remember!
Please pass on my thanks to the catering people and staff who worked on Sunday evening as they did a wonderful job replenishing everything without being obtrusive, they were very friendly and helpful and we appreciated the 'roll call' they did to organise taxis for us to enable a seamless departure at the end of the evening. We can't wait to view the photos, especially the 'ego box' ones!
You have a fantastic set-up at the Chimney House Sally, I am dropping your name into every conversation I have at the moment………the trouble is, I would dearly love to keep this little gem all to myself for purely selfish reasons!
Once again, thank you to Kirstin, Kathryn, the Photographer, the staff and yourself for making my 50th Birthday so special.
Julie Lintin
You made my birthday celebration so very special and I can't thank you all enough. The dining room looked absolutely amazing and we were all blown away by the ambience you created. I loved the flowers and the candles and how the table was presented, it was just perfect.
The food was, to say the least, truly scrumptious, what a banquet… you managed to include all of my favourite things. That sounds very Julie Andrews! Anyway I can't recommend you enough… absolutely brilliant night and one to remember.
Joan Thomas
We can only offer a huge thanks to Sally and the team at The Chimney House for being so accommodating and making us feel as welcome as they did. Nothing was too much trouble. The venue is stunning and the food amazing which all contributed to what was undoubtedly the most positive sales meeting we have had. We shall certainly be returning soon.
Nicola Thurston
Can I just say thank you so much for the most wonderful evening at The Chimney House on Friday, it was an amazing dining experience, the food was delicious and the service exceptional, everyone has said what a fabulous evening it was! Many thanks and we will see you again at The Chimney House!
Bev Cook
Wow! You excelled yourselves….the perfect hosts and an AMAZING venue for our daughter's wedding…so beautifully and romantically decorated, the food was just incredible, the attention to our families and guests was subtle but so perfect…we couldn't have asked for more.
A great big THANK YOU to you all, we will never forget the large part you played in making it a very, very happy day!
Julie & Nigel Lee
This is to thank you and all the team for a truly brilliant "day to remember". Absolutely every one of our guests had nothing but praise for the whole experience, the building, the food (we all loved the food!) and the staff who were excellent in every way. I have written a short review on the Google web site under the heading of Excellent and if the opportunity arises we will certainly recommend you.
Jackie & Brian Collier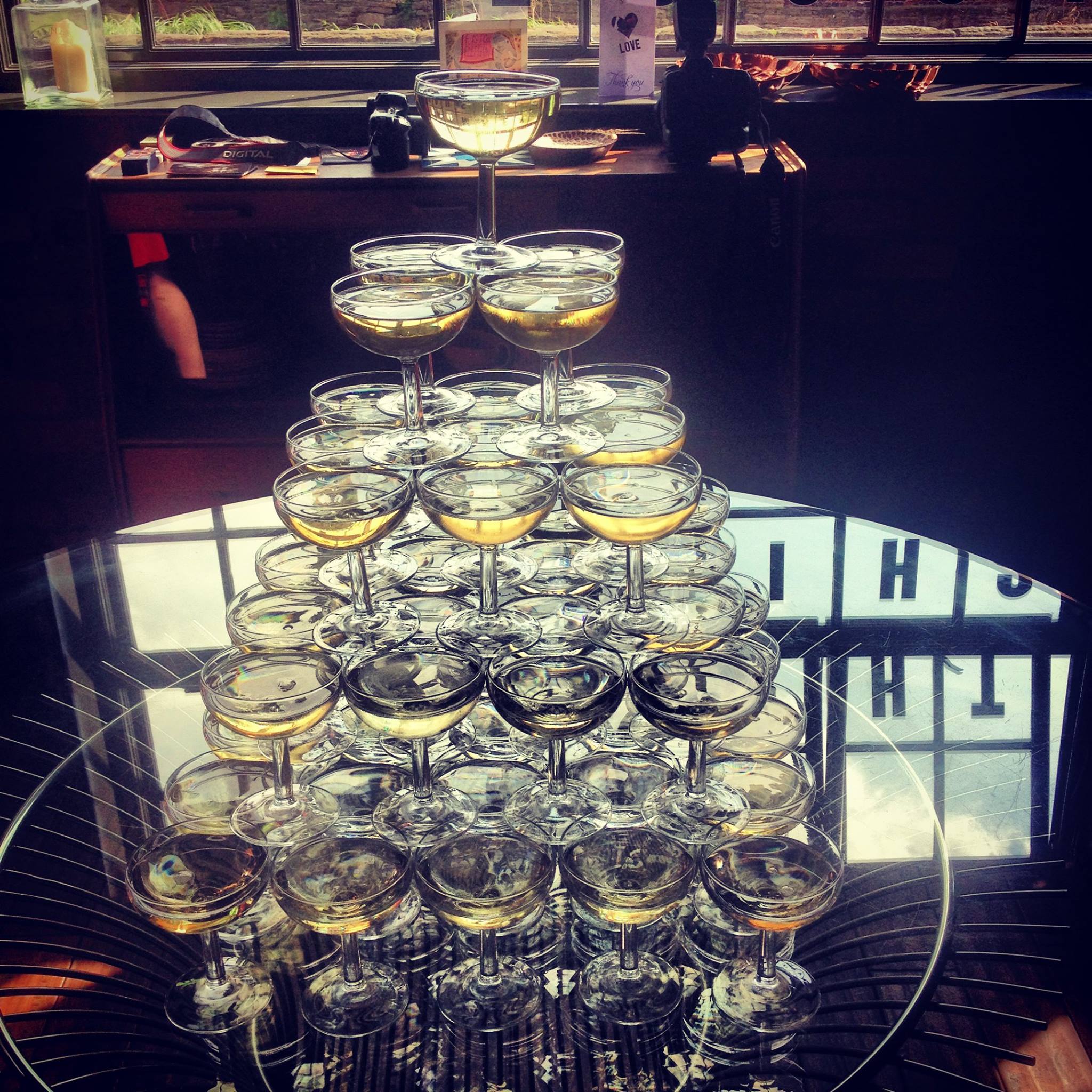 Nick and I wanted to say the biggest thank you for Friday. The day was absolutely perfect and we haven't stopped smiling since! We were thrilled to see the picture of the Champagne Tower on your twitter account and cannot wait to see the rest of the pictures!! Everything from the table settings to the food was incredible and we just want to say thank you for your hard work and wonderful creativity in making the best day of our life.
Megan & Nick
This is to say thank you for our fabulous silver wedding party. Our family and friends thought the evening was very special.
The Chimney House is a beautiful venue; the flowers, food, ambiance. Very personal and just perfect!
Julia & John
Thank you once again for looking after us so well, both the events that we have held at The Chimney House have been extremely successful, and this is in no small part due to you being there and helping us to look after our guests so well.
Becca Doram, Ignition Search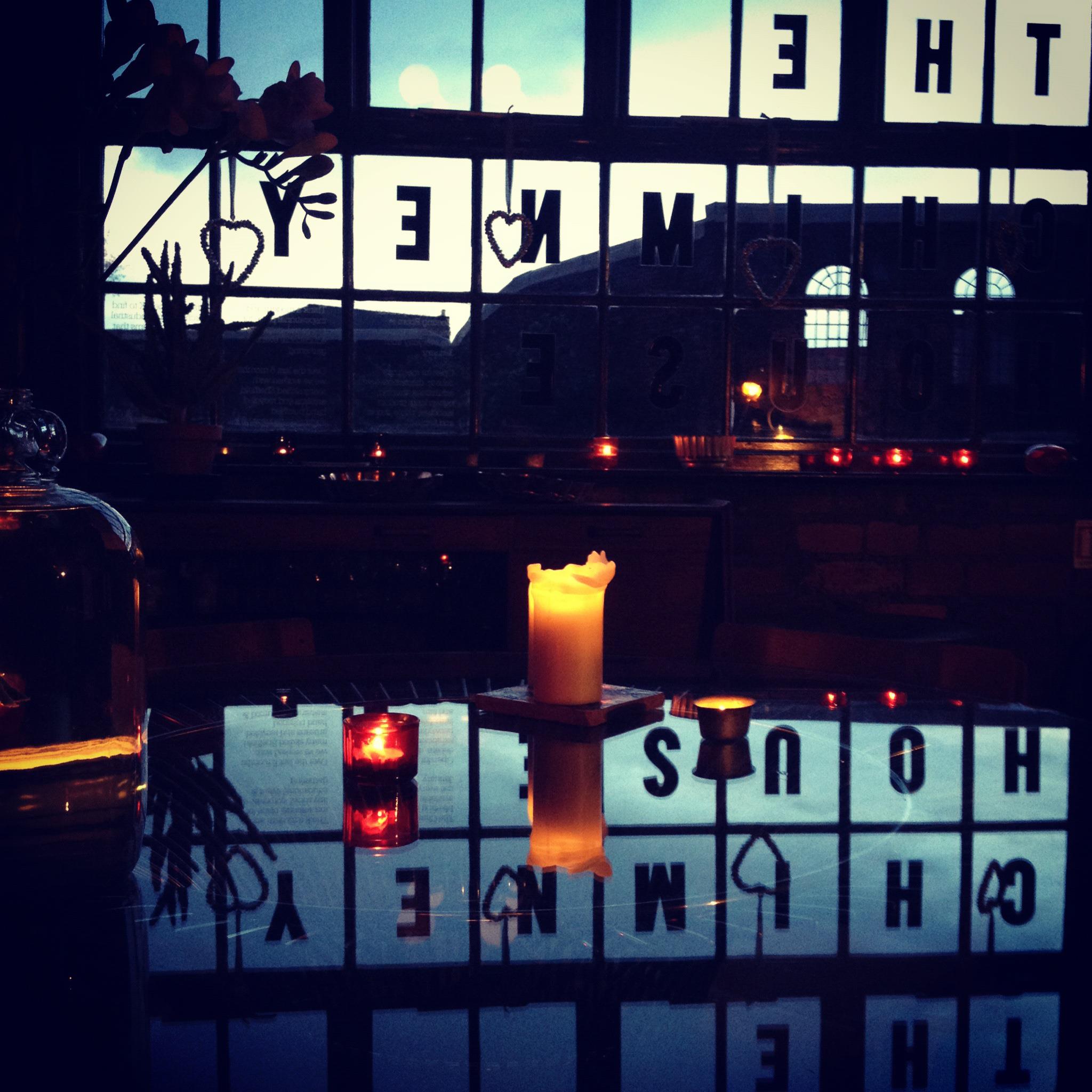 There were many reps from Sheffield Council there at the dinner and they were bowled over - Keith told them not to look anywhere else - you do Sheffield proud with the food hospitality and venue.
Christine Ridgway, AMRC.
Thank so much for helping me to organise our AMRC with Boeing Board dinner. The Chimney House looked stunning with all the candles and flowers on the tables. The staff were all very welcoming, the wine was all at the correct temperature and the food was superb. It was faultless. Both our staff and our Board members had a fabulous evening and we will definitely be back for future dinners. I can highly recommend The Chimney House as a great venue for both business and personal events.
Christine Ridgway, AMRC
Just to say thank you so much for doing such a fabulous job in hosting our event on Monday night "The Thank You Dinner for the Man of Steel Supporters". Compliments from our guests were flowing before we left the building and your service, food, décor and style were fantastic. One guest said that no other venue in Sheffield could compete! Thank you very much.
Sara Ludlam, Lupton Fawcett Denison Till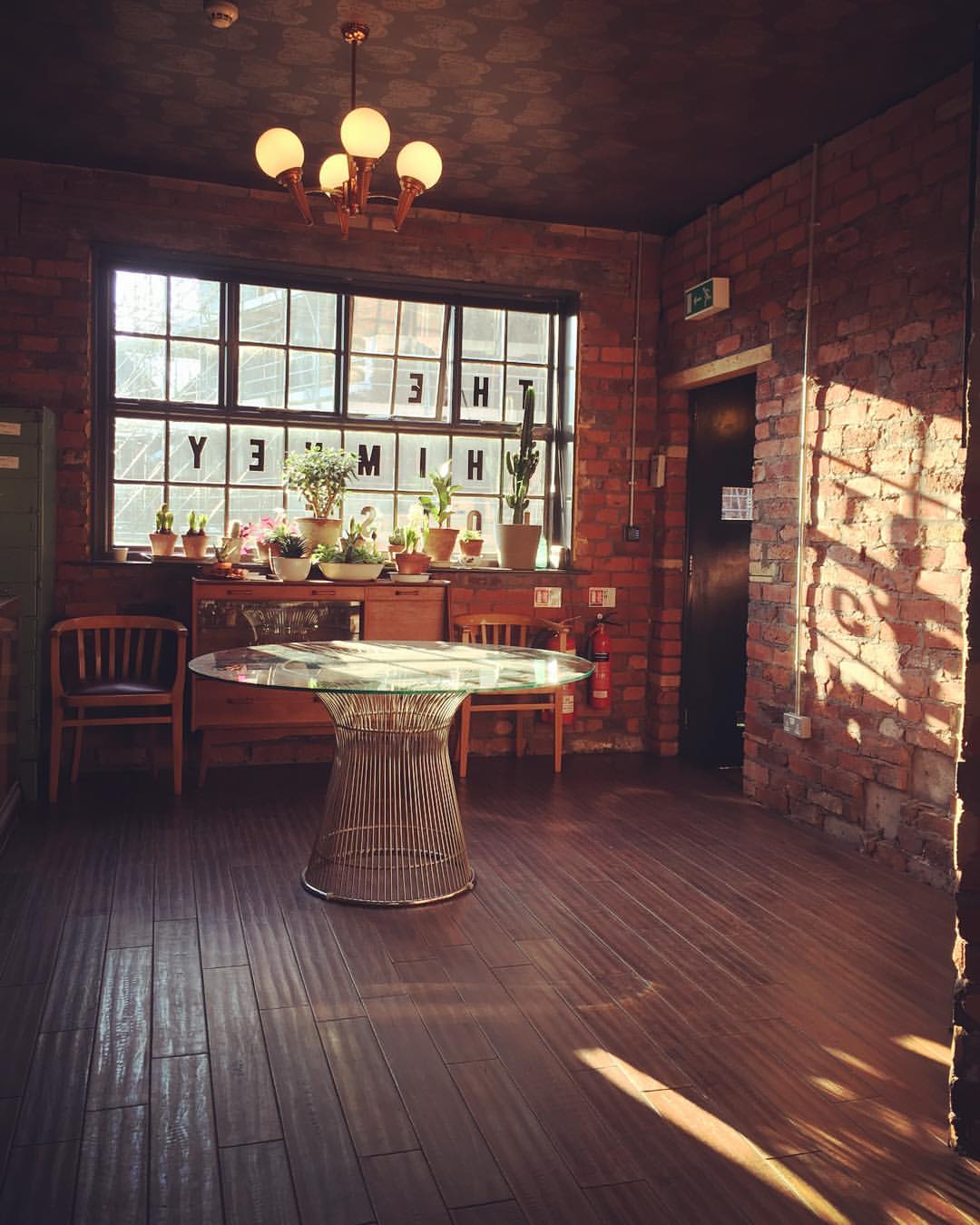 We booked the meeting room at the chimney house to hold a team development day. The request was to find somewhere different with character but still within our budget and expectations were exceeded with the Chimney House. Kirstin was always professional, very helpful and flexible to meet our needs. Any query we had was met with a prompt response. The day was a huge success and everybody was overly impressed with the venue and service provided. Will definitely be visiting again and would highly recommend to others – Thank you Chimney House!
Faye Pratt, Sheffield Health and Social Care, NHS Foundation Trust.
A fantastic venue for when you need some creative thinking space, excellent friendly & helpful staff who cater for all your needs.
Sophie Whelan, Greencore
The Chimney House is a fantastic venue for a private dining experience, we had an intimate lunch with 20 guests, in an amazing setting. The staff were helpful in the organisation and set up of the event, were attentive to our needs throughout, and knowledgeable in the organisation of these types of events! We will definitely be using the Chimney House in the future.
Richard Pinder, DLA Piper
We just wanted to say a massive thank you again to you for our workshop/meeting. It went really well and the venue was just perfect – great atmosphere, food, drinks –everything perfect! Will definitely look forward to using the space again next time we're in Sheffield!
Ruth Hilton, Trend Bible
I just wanted to thank you for the great time we had on Saturday night. The food was lovely (and plentiful) and all our guests commented on the great venue. Thanks to you and the waiting staff for all your hard work and attentions although I am blaming you for the hangover I had on Sunday as each time my glass was empty, it was immediately re-filled!
Rachel Biggin
Just wanted to drop a line and thank for your hard work on Connor's 21st birthday party. The night was thoroughly enjoyed by all. I personally couldn't have pictured a better venue to celebrate my son's birthday in what is unique and welcoming surrounding. I will have no hesitation in recommending your venue.
Siobhan Grantham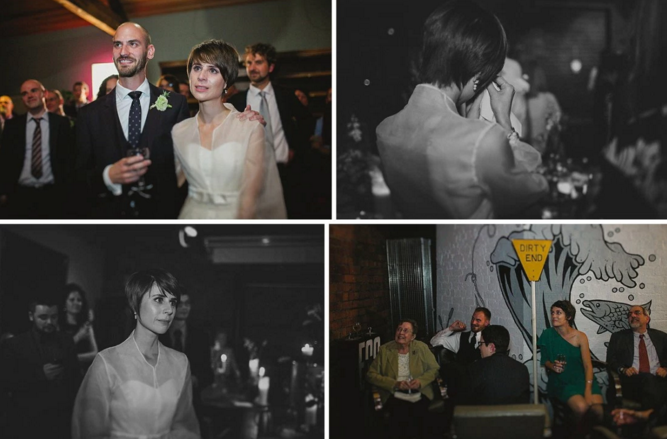 Thank you so much for making our wedding so special. Sheffield is the city where we fell in love & it represents so much that is important to us... You captured all of that & more, and created so many new memories for us that we will always treasure. You fed us, look after us & smiled with us through an incredibly joyous day. Thank you for your hard work, friendliness & willingness to make everything perfect. With love and heartfelt thanks.
Becky & Gavin
The Chimney House was absolutely perfect for our wedding. We wanted an intimate gathering with good food for good friends and it surpassed our expectations. Everything was handled beautifully by Sally, Kirstin and their team, and the food was wonderful. The room looked amazing.
David & Helen
What a wonderful occasion! After looking at various wedding venues, none of which quite hit the spot, we stumbled across the Chimney House online. As soon as I visited the Chimney House and met Kirstin, I knew that the venue was exactly what I had been hoping to find. I also knew that the food would be good too. It ticked all of the boxes. From first visiting the Chimney House, up until after our wedding day, Kirstin and team were incredibly helpful and accommodating and also very relaxed about everything, making us feel at ease and reassured that our special day was in good hands and would be personal to us. On our day, when we arrived at the Chimney House and when I saw the venue, dressed for us, I really was gobsmacked, it was just amazing. Our wedding day was a joyous and intimate, wonderful occasion. It was exactly as we wished it would be and much more. Thank you for giving us and the people that are very dear to us, a day to remember. (Our guests are still raving about it two months on). It really could not have been any more perfect. Helen & Daniel Hilliam.
Helen & Daniel
I just wanted to pop you a quick email to say a huge Thank you for everything you did last Saturday. We all had a brilliant time at the Chimney House and please could you pass on our compliments to the chef as the food was amazing! It was the perfect venue for my sister's Hen Do, she loved it and it's a night that will be remembered by all. Thanks again for all your help in coordinating the evening and all you did on the night. I will definitely be recommending your venue to others.
Grace Plaxton
Last night was wonderful - we all had a fabulous time and the food was excellent. Everyone commented on what an amazing venue it is, and many have complimented the service. Thanks again! You made it so easy. Heather x
Heather Pass
Can we say a huge thank you for looking after us at my fathers birthday on the 17th of May. The food was fantastic, the venue perfect and the hospitality wonderful. My parents have not stopped talking about it and the whole family had a wonderful and memorable night. Thank you so much!
Mike Holton
Firstly thank you, we had simply the most amazing time that far exceeded our expectations; in short, the staff, the venue, the food and overall experience made our wedding day the memorable occasion you always hope it will be. As soon as we stepped foot into the room when we went to view it we knew instantly we wanted our wedding celebration there, it sold itself with its gorgeous layout and relaxed feel. Kirstin was fabulous and answered any questions we had and was super supportive throughout the process. On the day itself I was excited about seeing the room and food, and I wasn't disappointed, both were amazing. The service was exceptional, the staff allowed us to simply enjoy the day, everything just happened around us in the background with no fuss. All our guests were wowed!! The feedback we have had has all being along the lines of; relaxed, amazing (and plentiful) food, best wedding venue, great atmosphere……The day will live long in their memories as well as ours. I think the laden table food option and room helped deliver that great atmosphere, it didn't feel like a wedding as such, but felt like a group of close friends just having a great time. Although money is not always the primary concern, one very pleasing thing for me being from Yorkshire is that I feel like I got amazing value for money. To summarise briefly; superb, thank you!
Brian & Roz
We booked the Chimney House for our civil partnership reception in January. From the first glimpse of the website, we had a feeling it was going to be the right venue. It was even more magical from the inside. It's one of those naturally cool places. Not staged or trying too hard. Romantic but in a chic, sexy way. Nothing prissy. Kirstin has a naturally calm and collected manner and patiently fielded the hundreds of questions we had about how the evening would go from arrival to departure and how the room could be laid out. The day itself was perfect. Kirstin, Kathryn and the team really looked after us with such a personal touch. Before I even realised my glass was nearly empty, Kathryn would appear by my side, topping me up with bubbly like a champagne ninja! They were truly cracking hosts. The food tasted delicious and was visually stunning. We still have guests raving about it. We loved the way the Laden Table menu option was served. Having our guests carving sharing and passing food between them was great fun and much more sociable and relaxed than having a plated portion arrive in front of you. Add to that our customised music playlist and our photos projected on the wall made the whole event simply perfect. We would recommend The Chimney House in a heartbeat.
Danny & Ade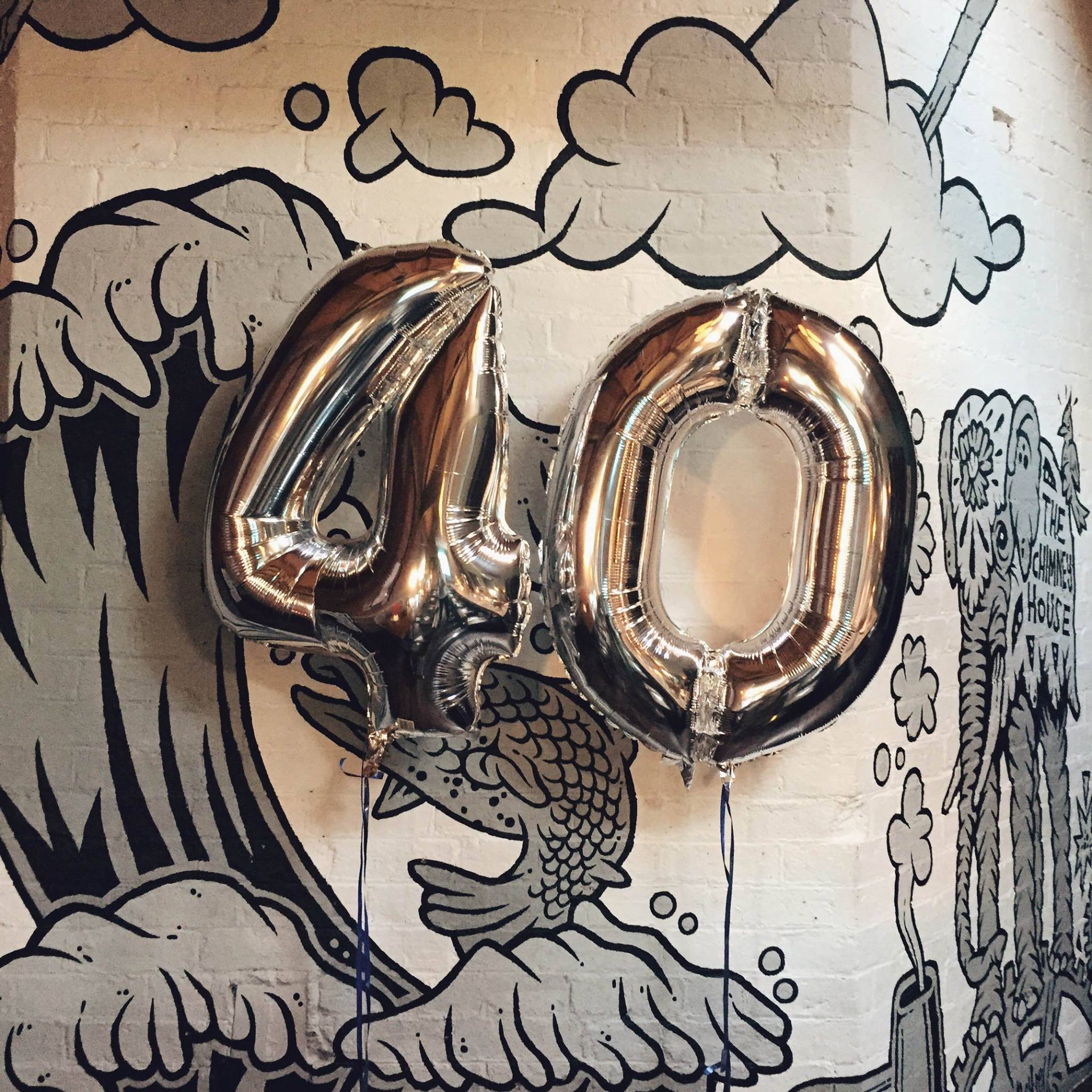 From the point of my first enquiry into The Chimney House to the final minutes of our evening there, the service was exceptional! Everyone at The Chimney House were friendly and welcoming and answered any questions I had, so I knew everything on the night would be as I had hoped. The room was set up perfectly and made for an extra special surprise for my partners 40th birthday. Kirstin and the team were perfect hosts and were extremely attentive, making sure all the guests glasses were never empty. The food was amazing - we had one of the feast options and everyone commented on how lovely it was, full bellies and happy faces all round! Thank you so much to everyone at The Chimney House for making Jason's surprise birthday fantastic, we are still talking about it today and I'm sure we will be back at some point.
Rachel Dearing
We were lucky enough to stumble across the Chimney House, and fell in love with it the first time we saw it; we just knew that we had to have our wedding reception there. All the staff, and Kirstin in particular, made planning our event so easy and relaxed, there were no pushy sales pitches, and we felt like we were planning our wedding reception with a friend who genuinely wanted us to have the most amazing time possible, which was so lovely. On the night, we were so so happy with the end result. The dining room looked absolutely beautiful, the food was to die for (especially the pulled pork!), and the staff were amazing and so attentive all night. We felt so taken care of and all of our guests commented on how fabulous everything looked and tasted, and how well looked after they had been. So thank you to all the staff who helped make our wedding day so perfect and memorable, The Chimney House is a truly special place!
Julia & Mark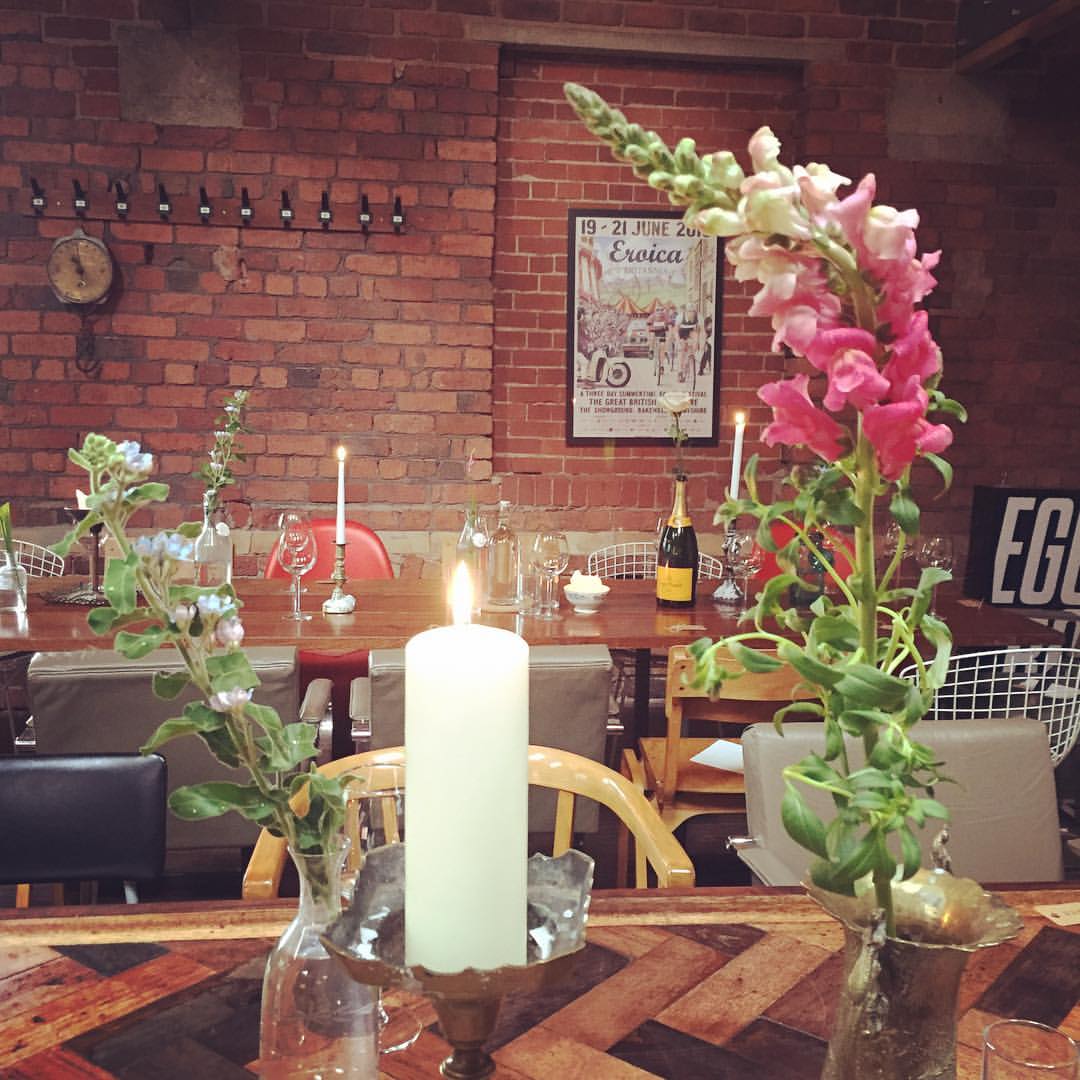 The Chimney House was the perfect venue for us for our wedding, it suited our style and personalities with it's relaxed and chilled attitude. All our guest commented on how great the day was from the sharing and passing around the food to how the room was decorated and set out everybody said it was very me and Steve! Couldn't have wished for a better service friendly and an amazing understanding on how you want your day to be.
Karen & Steve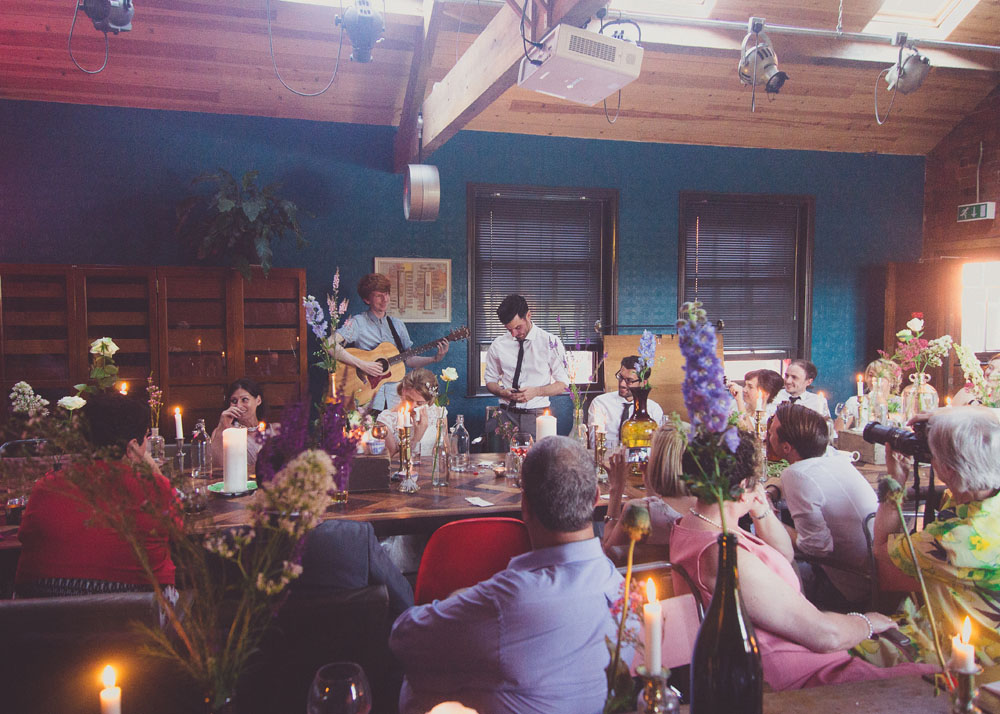 Where do I begin to give praise to The Chimney House!!! If the venue wasn't enough, the amazingly wonderful staff went above and beyond to make sure our day went perfectly, and it truly was. From the moment we visited The Chimney House we were in love, the room, the pop up diner, the pictures on the wall and Sally were just simply divine. It's quirky, creative, stylish yet classic and an amazing space. I can't thank the staff enough for making our wedding day exactly what I would hope it to be, an unforgettable day full of memories and laughter with the people that I love the most. Nothing was too much and they made sure everything was covered, the wine was flowing, the food was absolutely delicious and the sun was shining. If I could do all over again I really wouldn't change a thing. Perfect in every way. So thank you, Sally and Kirstin for making our day so very special, for being so unbelievably great hosts. Lots of Love Andrew & Hannah
Hannah & Andrew
We wanted to say a HUGE thank you to you for making our wedding such a memorable and beautiful affair! The dinner was amazing, and the dining room was put together so beautifully. We couldn't have asked for more. The Chimney House is truly a special place (with fabulous staff), and we're so happy that we found it and got to experience it first hand. When we find another excuse for a party, we'll definitely be back! Julia & Mark xx
Julia & Mark
To everyone at The Chimney House, Huge thanks for all your hard work to make Rebecca's 18th birthday celebrations extra special. All of our guests had a fabulous time in dining and wining. A brilliant venue. Lots of love, Barrie & Christine
Christine & Barrie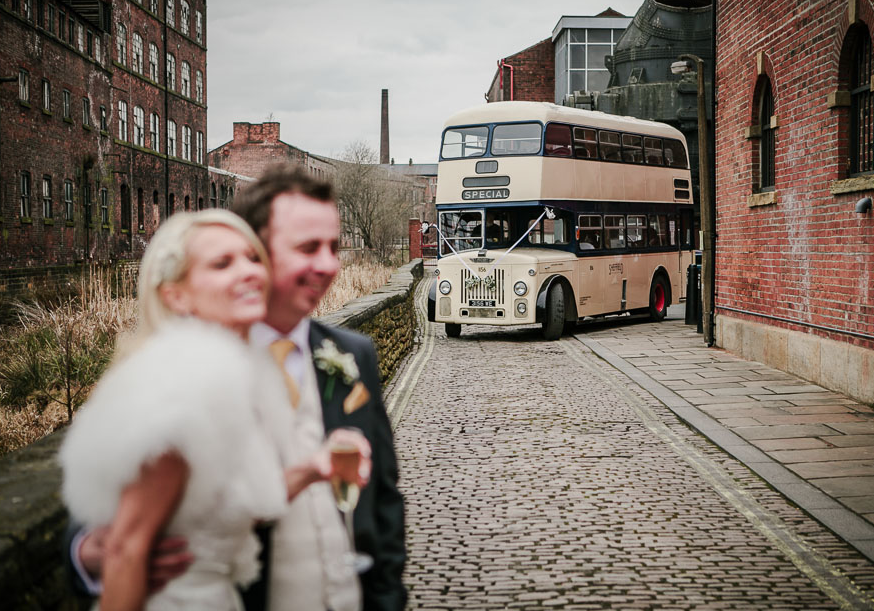 From the moment we first walked in and met you guys we knew that we had found the perfect venue for our unique and special wedding. Everything we dreamed of and more. You made the whole experience for us and our guests unique, charming, bohemian, stylish and cool. Everyone is still talking about it and all the photographs capture the essence of The Chimney House! Thank you from the bottom of our hearts.
Tracey & Glenn
This is just a little note to say thank you so much for everything you did to make our wedding such a special day. The room was decorated so beautifully, the food was utterly delicious and you made both us and all of our guests feel relaxed and welcome. The pictures James took are fantastic and we are really pleased with them. So once again, thank you for making it such a fabulous day! With very best wishes, Harriet & Duncan.
Harriet & Duncan
The Chimney House is simply perfection! We wanted something relaxed and intimate and that's exactly what Kirstin and Kathryn did for us. The venue is just too beautiful; in a great part of the city it's a perfect marriage of industrial heritage and uber cool decor! The owners obviously have a great eye for detail and this comes across in the way we were dealt with, the way the room was laid out and the food they served. We couldn't have designed it more perfectly if we had spent years trying, but we simply rocked up and had the best day ever!
Merryn & Ash
We cannot recommend The Chimney House enough! A beautiful setting, friendly and attentive staff and absolutely wonderful food. What more needs to be said? Other than if you are looking for somewhere to hold an event you will remember for years to come then look no further, your search is done! Thank you Chimney House for making our Wedding Day awesome :-)
Eric & Mogs
I just wanted to write and express my thanks and gratitude to you and your lovely colleagues for making the wedding day of my daughter, so wonderful! You made everyone feel so welcome, the food, the venue, the warm atmosphere - everything was perfect! (So many of our wedding party said this was one of the loveliest weddings they have attended!) For this, and your professionalism, your total commitment to making our day perfect and your unfaltering kindness & support, I send my heartfelt thanks. You made our day!
Alyson Nevis Edwards
The Chimney House provided the perfect creative and imaginative setting for our evening meal. With more than 30 guests, we wanted somewhere that was exclusive and memorable. The atmosphere and the tasty local food was excellent, matched with flawless service and attention to detail from the Chimney House team. We'll certainly be back next time we're hosting a similar event.
Study Group
The Chimney House was the perfect venue for getting all our family together for my mum's surprise retirement dinner. From the moment we first visited, we just knew that no where else would compare. Everyone fell in love with the venue which was truly special and unique. The service, the food and the beautiful decorations were all outstanding. We didn't have to worry about anything except to turn up and enjoy ourselves. We can't praise it or recommend it enough because it really was just the most perfect evening.
Sarah Moga
The Chimney House provided the perfect venue for our event – a beautifully styled and creative space with super attentive and friendly staff.
Charlotte Knight, Nominet Trust
Just a quick note to thank everyone at The Chimney House for the great night you put together for my birthday celebration.
I've had lots of extremely positive and complementary comments back from friends and family.
The venue and the food was excellent. Added to this the friendliness of you and your colleagues really made it a special night.
Andrew Pyott
When looking for a venue to hold our off-site, the Chimney House instantly stood out. From the brochure on their website it looked like a quirky, unique venue to hold our event. And this was certainly the case! The venue was perfect for what we wanted to achieve, a business briefing for around 35 people, but with a relaxed atmosphere. Everyone commented on how lovely the room was, the quirky little ornaments and signs, the lovely flowers on the tables, and even the miss-match of chairs all added to the ambience of the room.

If we thought the venue was good, lunch just blew us away. The food (from a local deli) was absolutely delicious. Big hearty sandwiches, tasty salads and the desserts?! Well they were amazing. The quality of the food was truly outstanding.

Lastly the staff at the Chimney House... there is nothing bad to say about any of them. When booking the venue I mainly spoke with Kirstin, she was so helpful and cheerful (even when I was throwing a million questions a day at her). On the day Kathryn was over-seeing things for us. I'm sure I must have tested her patience a few times with our ever changing schedule and the 'yes we want a tea break, no we don't want a tea break, actually yes we do...' However, she constantly had a smile on her face and was always willing to cater to our changing minds. Even the last minute admission that I think we had a gluten free person in the mix didn't phase her in the slightest!

A massive thank you too all those at the Chimney House, they made the day run so smoothly. Everyone commented on how perfect the venue and the day went, and I think it was largely down to these guys working so hard behind the scenes.

I would recommend the Chimney House as the venue to use if you are wanting something a bit different, that will give the guests something to talk about, with amazingly helpful staff!
HSBC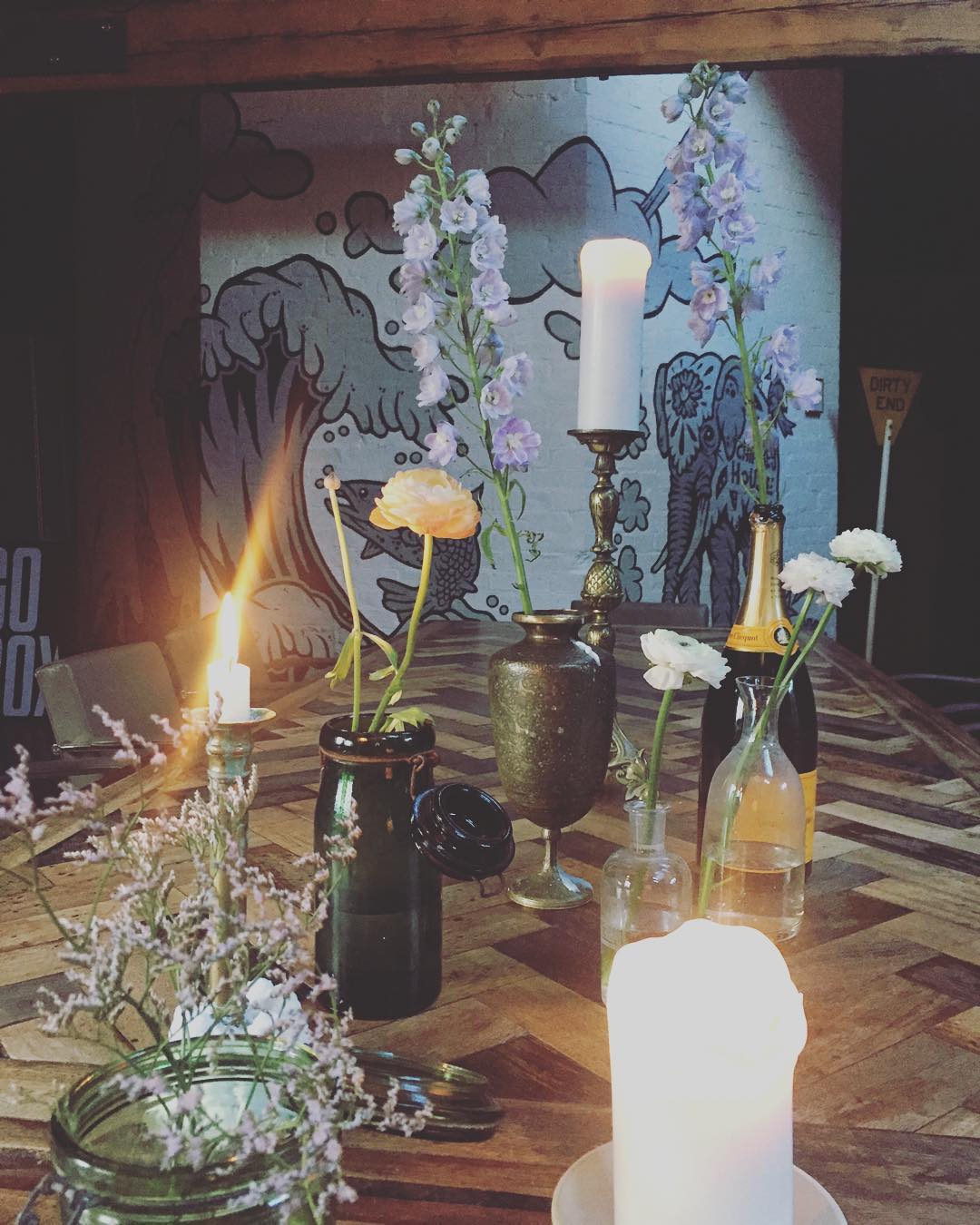 We chose The Chimney House as the venue for our son's naming ceremony as we have heard about the great food – which did not disappoint – we were also amazed by the great service and relaxed atmosphere which made the day truly unique.
Helen Honisett
The Chimney House was an ideal venue for our workshop. The environment was comfortable and light. The space had a very creative and inspirational 'set' to it that suited our workshop perfectly enabling some very creative thinking. Spot on. The catering facilities were also great... the food was lovely. I'm certain we will be back to use The Chimney House more often.
Joe Langley, Sheffield Hallam University
I just wanted to say thank you so much for our beautiful wedding reception today. Everything was just perfect, we really couldn't have asked for a more lovely afternoon at the Chimney House. I didn't get a chance to thank Kathryn and say goodbye but she was fantastic and absolutely everyone was raving about the place and the food! Thank you so much again for making our day so special, we will certainly remember this forever.
Carolyn & Billy
We had such a wonderful evening. We received so much positive feedback about the location, the venue, the food and the general feel of the evening. Your team really were amazing. Some partners even used the words "outstanding" which really is a testament to your team. I will most definitely be recommending The Chimney House to others and look forward to when I am next organising an event. I'm very happy to tell the world about the great evening we had. Thanks for all your help with the organisation.
Nicki Ridgway, TEKS France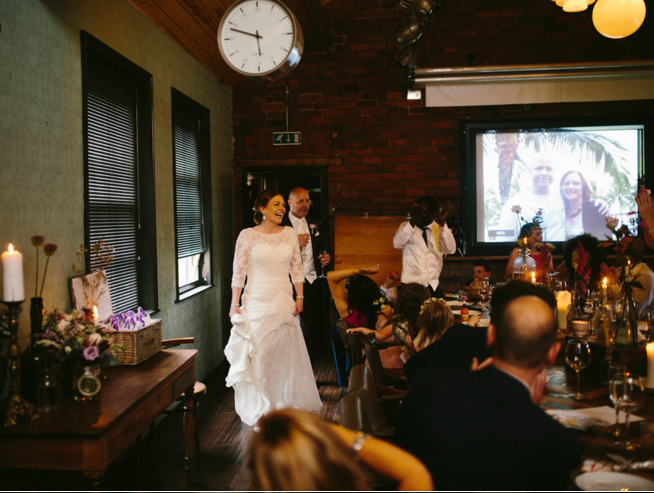 From the moment we drove up to the Chimney House we knew we had made the right decision to have our wedding reception with you. It is such a unique venue; fantastic location, chic and quirky interiors, and the option to have a candlelit banquet. We had nothing to worry about once we had made the booking, other than trying to choose from the mouth watering menu of course! The day itself was more than we imagined. We had seen some wedding shoots from your previous clients but you have to be there on the day to really understand its charm. Although you took care of everything and styled the venue with your unique artefacts and flower arrangements, guests still commented that the venue was 'us', which was just the reaction we were hoping for. The food was fantastic and the banquet style really brought guests together. Staff were attentive without being on top of us and everything went as planned. Put it this way...we are already thinking of having a first anniversary dinner reunion with you!
Sarah & Paul
Having heard about The Chimney House through work colleagues, I held my 40th birthday celebrations here recently and I have to say I had the best of times. The area of Kelham Island is a relatively newly thriving little quarter away from the centre of town, and the building itself represents a little bit of Sheffield history, which is important to me. The Chimney House was beautifully decorated with candles, flowers and quirky items and signs which made it a lovely, interesting place to be. Kirstin, Kathryn and the team were wonderful from the moment we arrived until we left, making sure everything ran smoothly, and that my guests didn't go thirsty! In fact, the service thoughout the evening was efficient and unobtrusive. The food itself was delicious and I have received many compliments from my guests since the evening. It isn't "fine dining" delivered on individual plates, but has never pretended to be. Just delicious, honestly sourced plentiful food served to share with your guests. My kind of food! … The price was fair considering that you pay no hire fee for the room and the staff, and it is a private room for your guests only all evening. The minimum number of guests is 20, and if it were run as a restaurant, I would imagine it would easily triple that number of covers over an evening. I'm just glad it doesn't! So all in all, a perfect evening, which I will remember for many years. My only problem will be finding something to do to surpass this when I turn 50!
Alex Shaw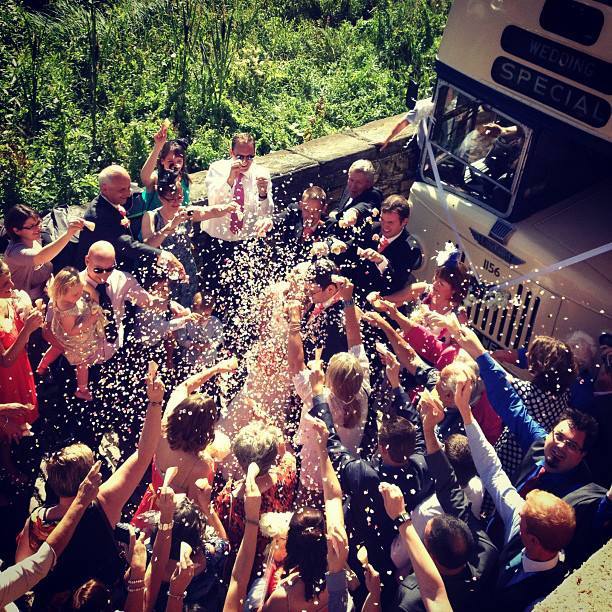 Fabulous venue. We were married in March this year and wanted a very quiet intimate place to hold our reception. This was the first place we visited and fell in love at first sight. The venue, setting, food, staff everything was superb, nothing could come close to the exceptional service and ambiance The Chimney House provided for our very special day... Amazing!
Corrine & Bhu
Everything was perfect! It was a lovely venue, beautiful food, and a gorgeous atmosphere. From distinguished professors to diplomats, all of our guests had a wonderful time and are still raving about the evening. The planning process was swift and professional, too. From start to finish, Kirstin and her team at the Chimney House did a fantastic job. I will be back and have encouraged friends and colleagues to book for future events.
Genevieve, University of Sheffield
Everyone thoroughly enjoyed our Christmas party, with the managing director saying it was the best Christmas do he's ever been to! This was mainly because the venue. Kirstin has been very helpful throughout and the waiting staff were a big help. No drink was left empty! We were left to do our own games and awards, while the staff took care of everything else. The Christmas décor was gorgeous, so beautiful and unique, and the food was very tasty. We will definitely be looking to have another event at The Chimney House.
Hannah James, Office Friendly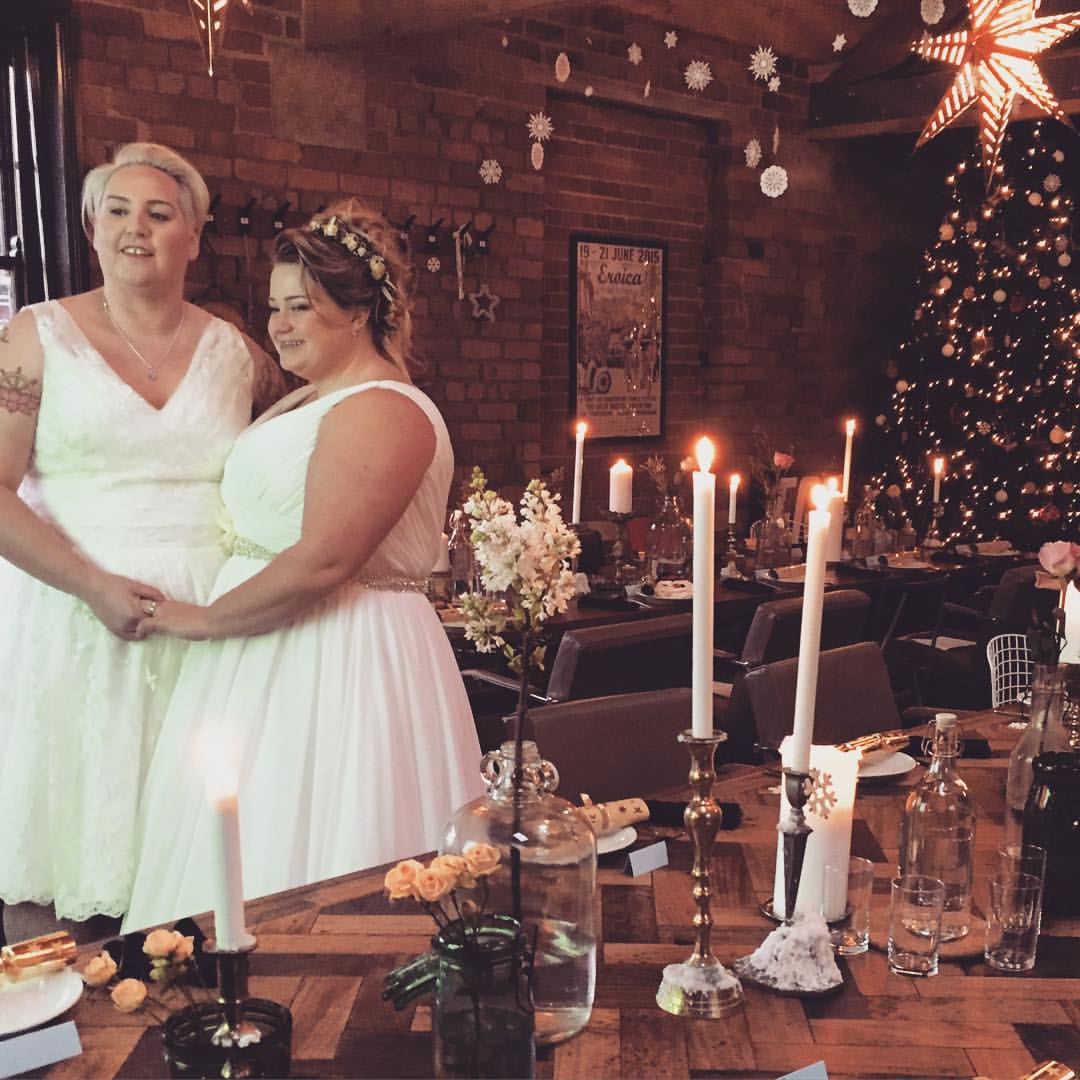 The captivating, elegant beauty of The Chimney House is equalled by the charming attention to detail, warmth and meticulous hosting of The Chimney House team. We thoroughly enjoyed our delicious feast in your fantastic setting. A truly magical experience which left both ourselves and our guests enchanted. We didn't want it to end and we will certainly be back.
Becky & Emma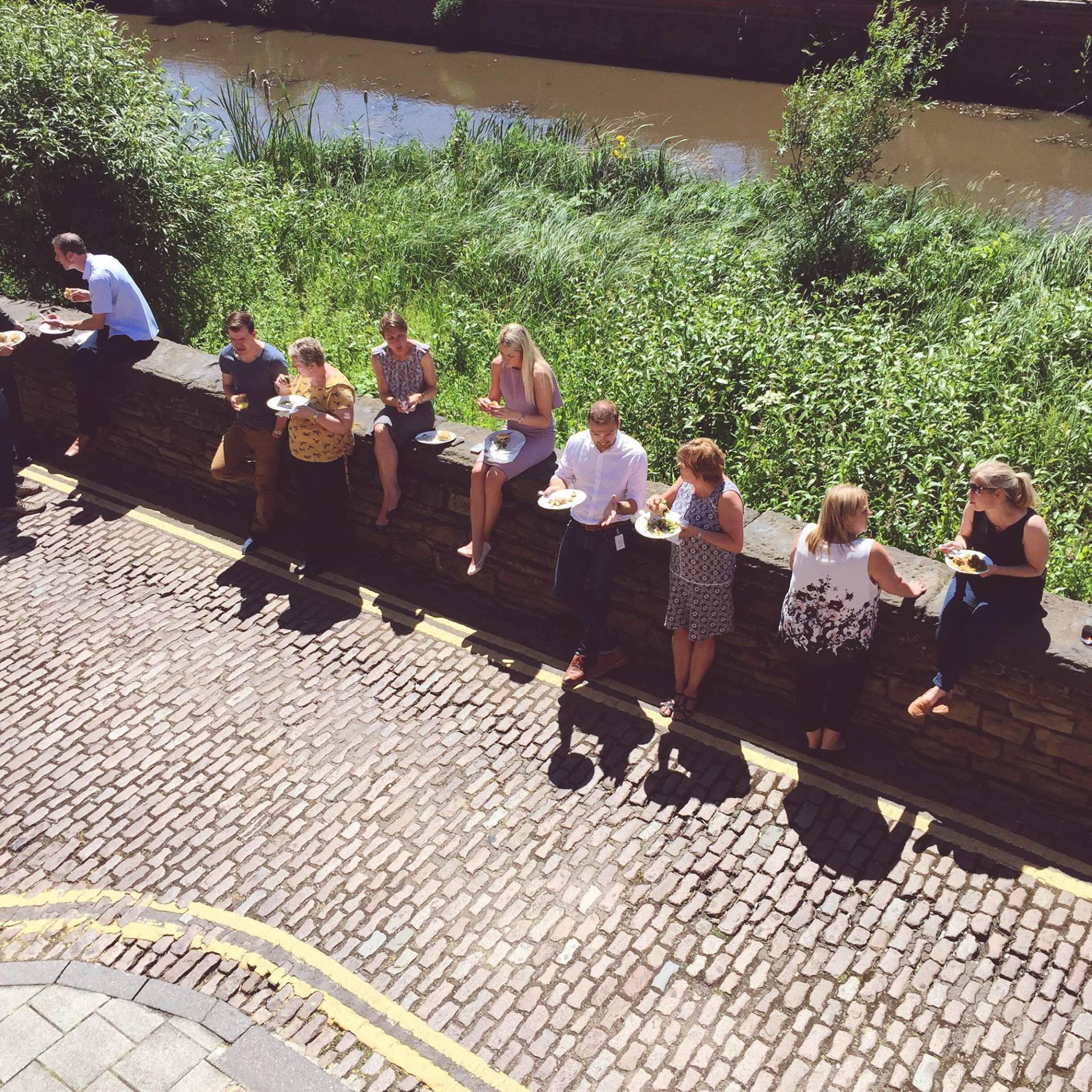 We needed a venue for a creative meeting of some of the UK's top film producers. Couldn't be run of the mill, had to be inspiring. Until we discovered The Chimney House, we would have said it wasn't possible in Sheffield. Amazing space, wonderful hosts – a great day!
Niall Shamma, Finance Director, Warp Films Ltd
An inspiring space that helped our team get the best out of our development day – thanks to The Chimney House, especially Kirstin.
Sheffield Hallam University
The Chimney House is one of the best locations I have found for a training location. The unique setting along with the passionate and professional team helped to make my day exceptional. The feedback I had from my delegates was also incredibly positive and you don't get this when using normal meeting rooms in a hotel. I wish had the same venue in London as there is nothing that comes close.
Montblanc UK
Make an Enquiry
We are very happy to arrange viewings, to talk about prices and offering to suit your event. Please fill out the form below or call us on The Chimney House Hotline on 0114 276 7885.