SIGN UP FOR STORIES
We would like to invite you to sign up to receive sporadic emails from us about House events, news, special offers, products and services from The Chimney House.
x
Daily Sheffield Meeting Rooms
Our Sheffield Meeting Rooms are ultra modern, flexible spaces for 4 to 55 guests. Daily hire starts from £180-£275. Rooms are exclusively yours, giving you a private and unique space to conduct the matter of business. We host meetings, trainings, brainstorming sessions, workshops, away days and conferences as well as product launches, interviews, filming and photoshoots on a daily basis. Light, airy with plenty of table space, multiple power sources, hidden screen, wireless projector, state of the art audio system and full building high speed wi-fi. Need to break out? We can help, with a choice of 2 additional rooms for hire.
The Chimney House is a creative and innovative space in the centre of Sheffield – the biggest feedback we receive from companies that use us is that they noticeably observe higher levels of performance and interaction from teams and individuals.

The building is formed on the ethos of the truest form of recycling – 85% of furnitures, fittings and décor has been created from reclaim and salvage and matched with a ultra modern outlook.
Enquire Now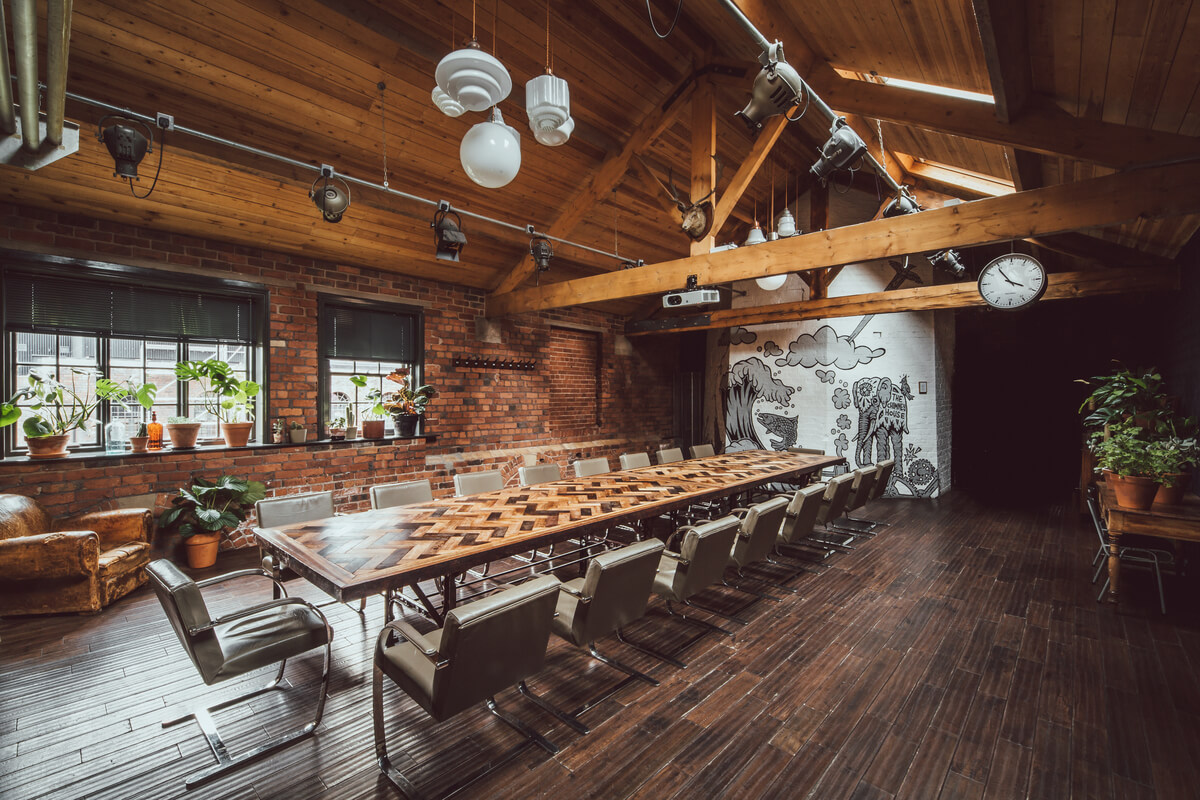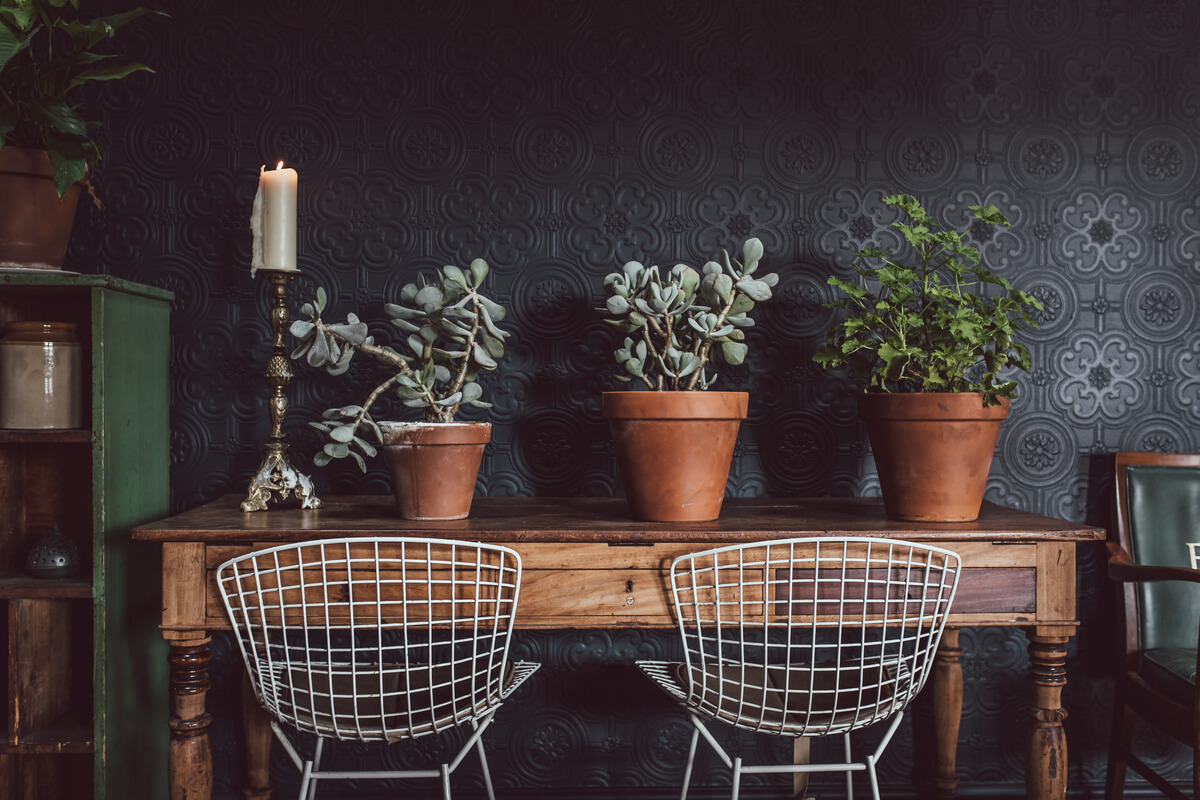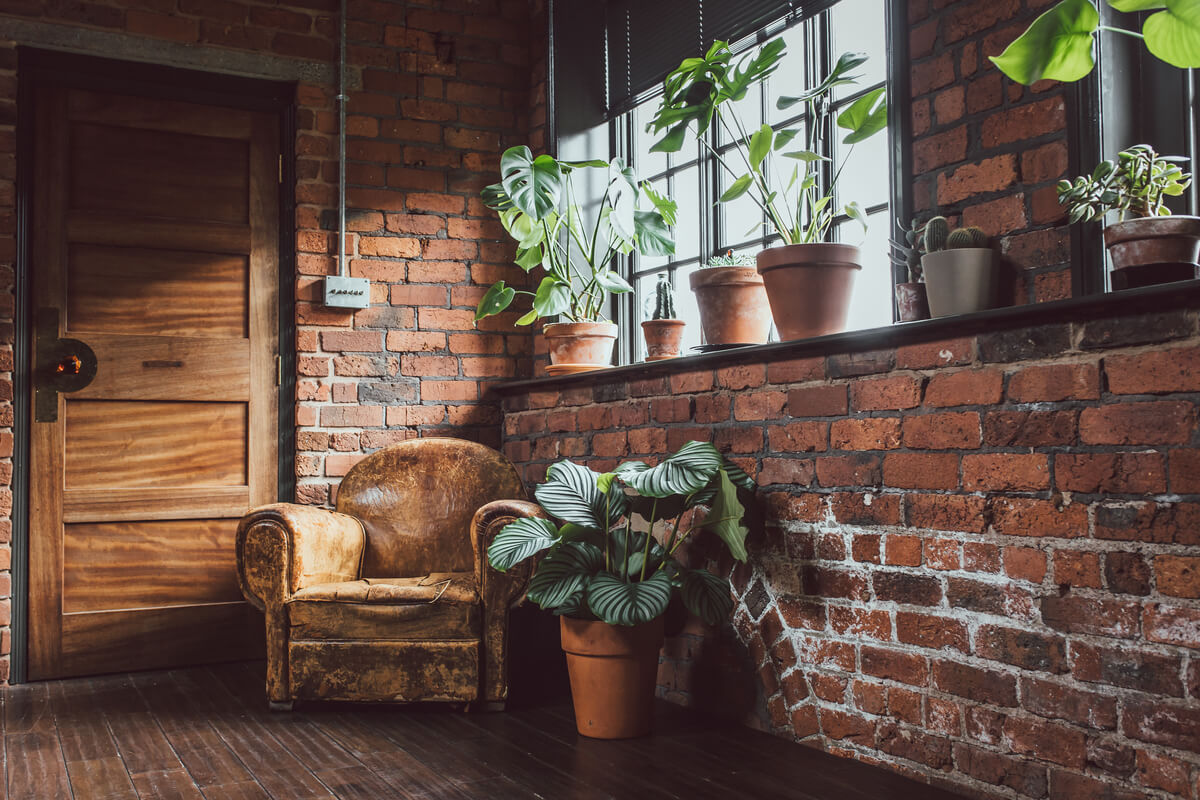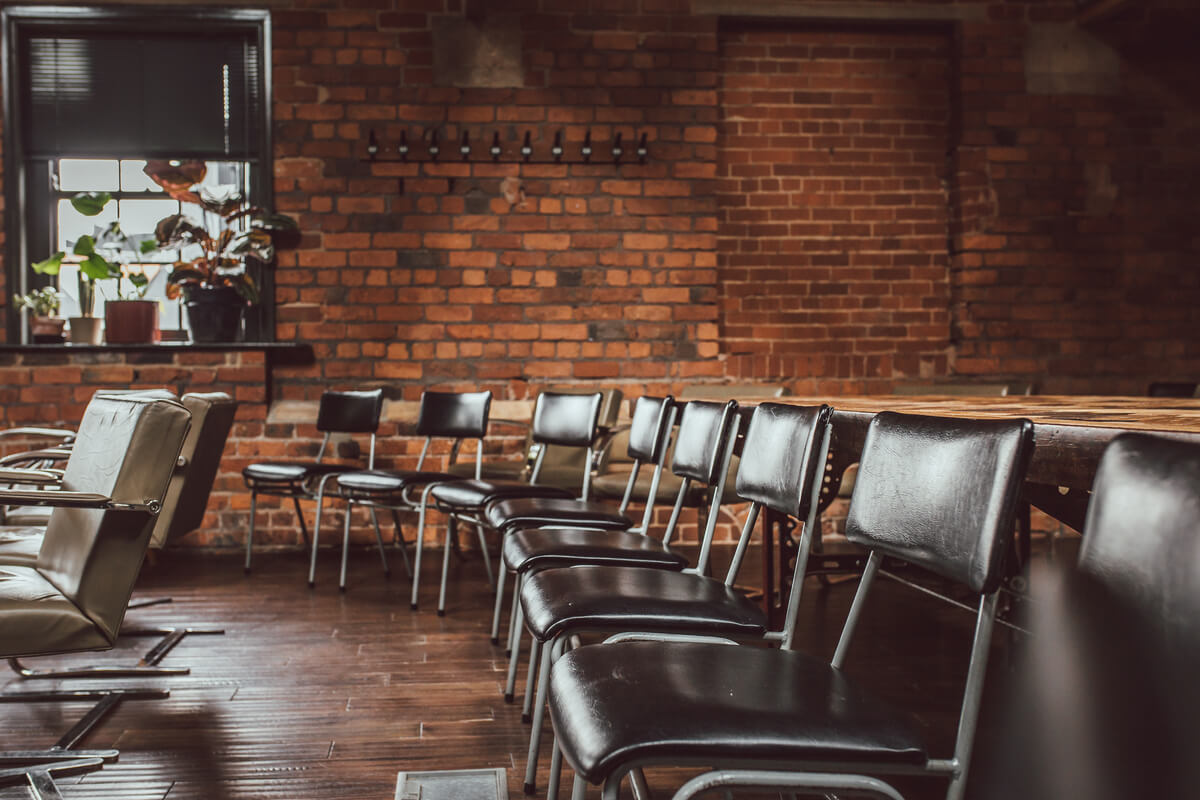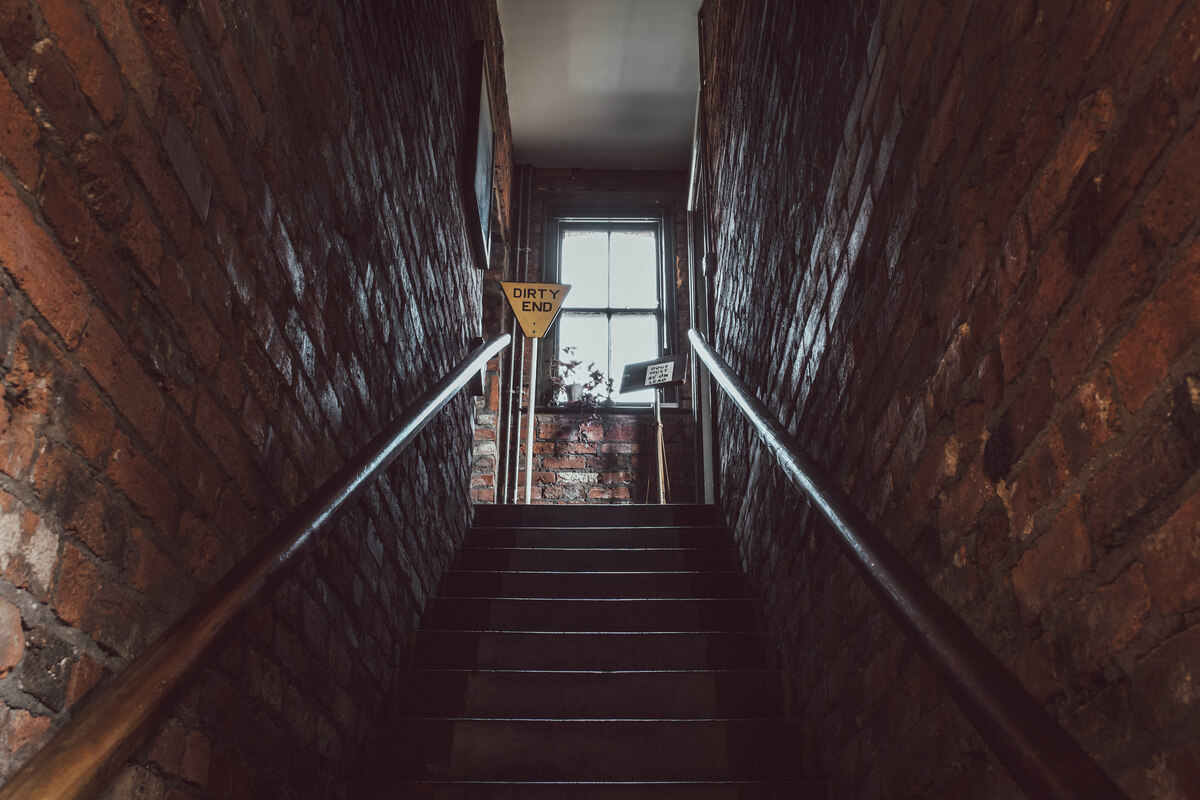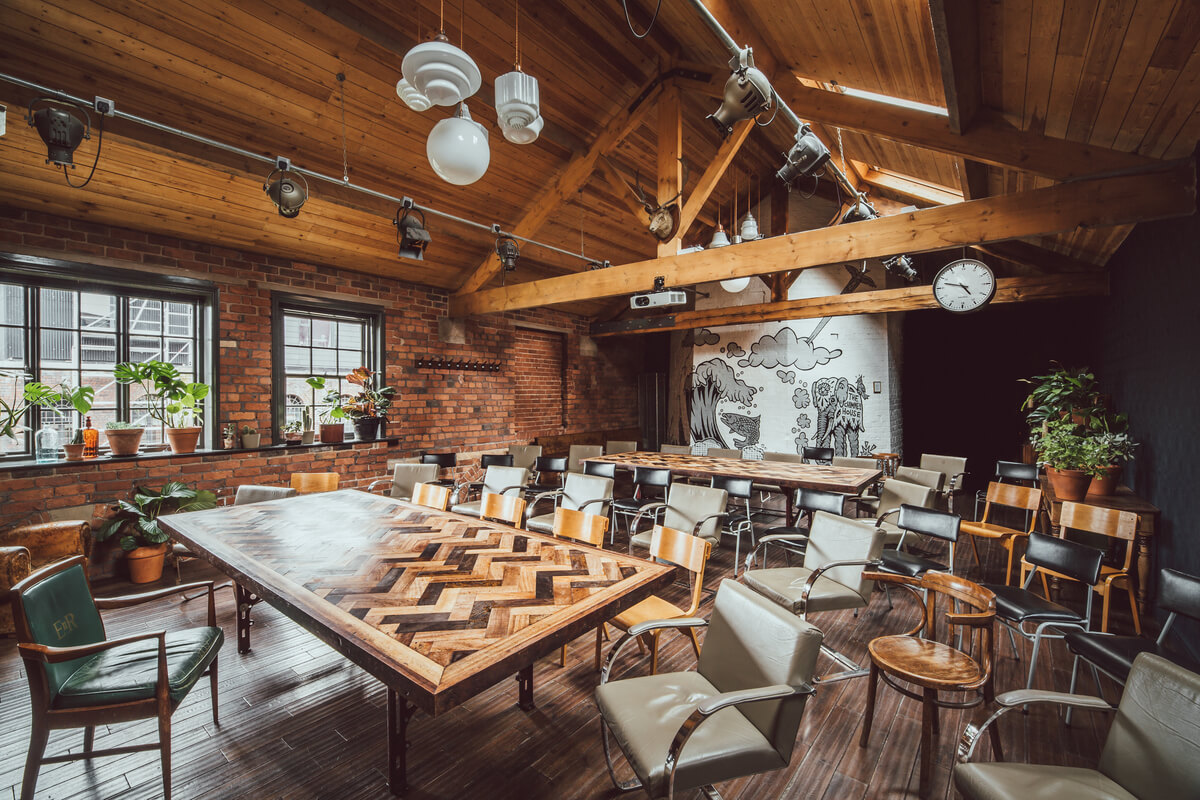 Taking care of everything

Daily Essentials
Filtered water on tap and on table. A burgeoning collection of herbal and full strength teas and freshly brewed 'proper' coffee. And biscuits... Lots of biscuits.

Audio Visual
Relax! Plug and play! Full colour projector, screen, full audio/visual services. Superfast fibre WiFi broadband in each room. Black out or natural daylight. All of our lighting operates on dimmers.

Breakfast With Us
Pancakes, local bacon in your sandwiches, dainty and crispy pastries? Cold pressed juices? How do you like to start your day? We love breakfasting at The Chimney House!

Afternoon Tea & Cake
Cakes on stands, cookies in jars and scones with jam and cream. Just the ticket to smooth the afternoon beautifully into submission. Want more? Just ask – your wish is our command!

Lunchtime
We're famed for our lunches that are brim full of Yorkshire fresh produce. Sourced from the 7 hills of Sheffield and supporting local and independent makers and bakers, our lunches are tip top tasty with cake to die for!

Luxury Amenities
We are one of the only venues in the North to stock the iconic Aesop amenities. We have chosen Reverence Aromatique Hand Wash and Resurrection Aromatique Hand Balm to add a super dose of luxury to your day.

Breakout Area
Need more space? Step over the threshold into The Living Room. A private room which interconnects into The Meeting Room. Perks include log burner and a multitude of green living plants boosting your O2 levels beautifully!

Stay for Supper
Meet then eat! What more can we say! Our daytime guests often spend a full day meeting and into the evening eating! Behold the transformation of The Meeting Room into our award winning Dining Room.

Parking
There are multiple car parks within a few minutes walk. We can provide a handy 'How to Guide' to recommend the easiest way to arrive by road, rail, bicycle, foot and tram.
A fabulously inspiring venue, we achieved great things in your creative and grounding space. We will definitely be running more of our events here. What you have built is beautiful and you are wonderful people to have worked with.
Smart PA
Located in the historic industrial heart of Sheffield, The Chimney House was a great venue for our training course, mixing heritage and modernity to achieve a comfortable, light and stylish environment to run the training. The intimate set-up meant that venue staff were always on hand to help and the food was superb!
Paddy Lye - Change Director, British Business Bank
We use The Chimney House regularly for meetings; whether they are for 2-3 people or 20+, the welcome, surroundings, food and location are always first class.
This quirky venue is our favourite and Kirstin (House Manager) goes out of her way to ensure everything is perfect for every visit.
If you haven't used this venue yet, get booking, you're missing a real treat!
Joanne Brain, Homegroup
A week to remember, super food, facilities and company. Many thanks from the HSBC employees across the globe! ITSEC @ HSBC.
HSBC
From the first time I met the team at The Chimney House, they have gone out of their way to help make my event a success. They are dedicated to providing a truly first-class experience. The place is beautiful, and always a talking point with my clients, but it's how they look after my needs that always makes them my first choice for a venue.
Katie Pruszynski, Speakeasy Communications
When looking for a venue to hold our off-site, the Chimney House instantly stood out. From the brochure on their website it looked like a quirky, unique venue to hold our event. And this was certainly the case! The venue was perfect for what we wanted to achieve, a business briefing for around 35 people, but with a relaxed atmosphere.
HSBC
We found The Chimney House to be an excellent event venue – very different to your 'run of the mill' meeting rooms. The lunch was superb in both presentation and quality – everyone commented on how good the food was and the layout worked really well .The staff were great, always attentive and accommodating. A great venue with a twist and one we would use again.
Pamela Allan, NISSAN
The Chimney House was a really great filming location with a wonderfully relaxed atmosphere, Kirstin and Sally were a joy to deal with. I'll definitely pass on your details to my colleagues if they're looking for a location in Sheffield. Many thanks.
Tanya Severn, Panorama, BBC
We needed a venue for a creative meeting of some of the UK's top film producers. Couldn't be run of the mill, had to be inspiring. Until we discovered The Chimney House, we would have said it wasn't possible in Sheffield. Amazing space, wonderful hosts – a great day!
Niall Shamma, Finance Director, Warp Films Ltd
The Chimney House is one of the best locations I have found for a training location. The unique setting along with the passionate and professional team helped to make my day exceptional. The feedback I had from my delegates was also incredibly positive and you don't get this when using normal meeting rooms in a hotel. I wish had the same venue in London as there is nothing that comes close.
Montblanc UK
Read more...
3 rooms · 1 house
1. The Meeting Room
The Main room in the House, the jewel in the crown. Hosting daily meetings, training, away days, conferences and events we're proud to welcome up to 50 guests by day to meet, gather, innovate, debate. By night we are a Private Dining Room, seeing daytime meetings through to candlelight suppers and corporate dinners and beautiful weddings for up to 70.
2. The Living Room
A bright airy space, stacked full of green living plants, log burning stove, fireside arm chairs and views out on to Kelham's idyllic waterways. For smaller meetings of up to 10 guests, or to include as a breakout space for larger meetings. Interconnecting to The Meeting Room or completely private.
3. The Front Room
A ground floor room just a step away from the beautiful Mill Race. Great for meeting, greeting and small reception drinks. Use as an additional breakout space to the main Meeting Room or as a second breakout space to The Living Room. Only available for hire when booked with The Meeting Room or The Living Room.
Make an Enquiry
We are very happy to arrange viewings, to talk about prices and offering to suit your event. Please fill out the form below or call us on The Chimney House Hotline on 0114 276 7885.