SIGN UP FOR STORIES
We would like to invite you to sign up to receive sporadic emails from us about House events, news, special offers, products and services from The Chimney House.
x
Autumn at The Chimney House
We're proud to be welcoming you back to The Chimney House! Join us for meetings, conferences, private dining and the most beautiful Weddings, Ceremonies & Parties...

We're booking for the remaining rare dates in 2021 and business as usual for 2022 & 2023
Find Out More
x
Wedding Day Bar Service at The Chimney House
Posted 29th September, 5056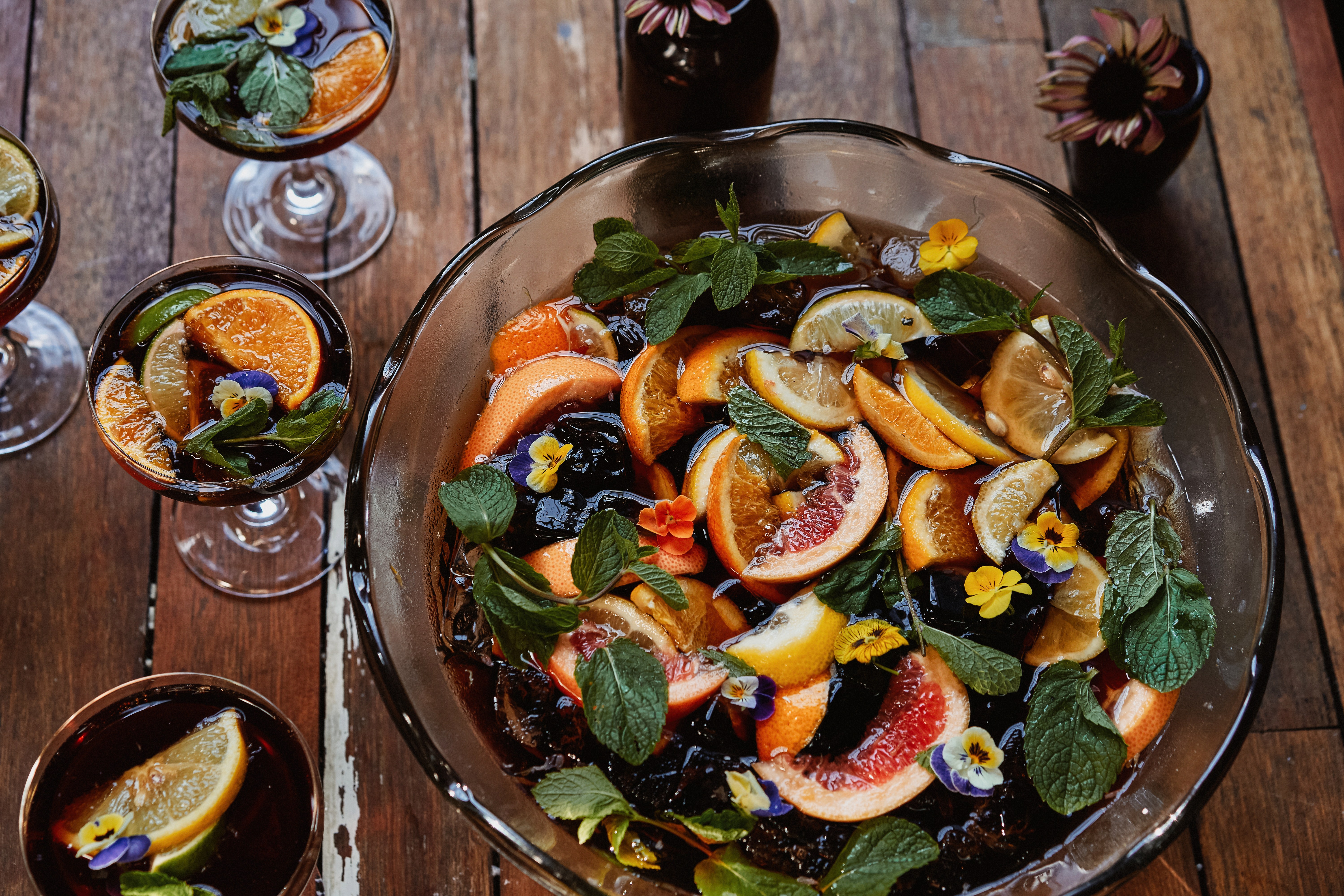 Bar Service at The Chimney House
We're really looking forward to celebrating with you! The little details really matter to us - and we'd like to make sure every last detail is taken care of for you and your guests and that extends to what you're drinking on the day!
We have two options for you to choose from in terms of drinks.
Option 1- Let Us Take Care Of Everything! The Easy Option
Choose from our menu below - you'll be able to pick welcome drinks for your guests arrival or something special for toasts or even a surprise treat after dinner. Order wine, beers, soft drinks and we'll serve everything to perfection! You won't need to lift a finger - or actually a bottle!
We work on a pre-order basis - which means we'll calculate how much you'll need - or how much you'll like and that will be included on your final invoice which is issued before your event.
Anything that is un-opened at the event we'll refund you. If you need more during your event - we'll let you know and on your say so - will have a top up on all wines, beers and soft drinks only. We will invoice you for any extra consumed post event.
Our Punch Bowls and Cocktails are all made fresh to pre-order at The Mowbray. Unfortunately we cannot supply anymore than what has been pre-ordered as we do not have a Bar at The Chimney House.
Easy!
Option 2 - Bring Your Own! You Do The Hard Work!
If you'd like to choose and bring your own wine, beer and soft drinks - just let us know. In line with other venues - we charge a drinks management fee (corkage) of £6 per bottle of wine and £3 a bottle of beer. We don't charge corkage on soft drinks.
We'll arrange a time for you to meet us at The Chimney House to drop your booze off - and we'll arrange another time for you to come and collect your unused booze and packaging up! Which will need to be within 2 working days - as we have very limited storage!
We'll take care of arranging a time to meet you, unpacking your delivery, refrigeration, serving, recycling of empties, repacking your leftover booze and being there for your collection time.
We don't allow BYO spirits at The Chimney House.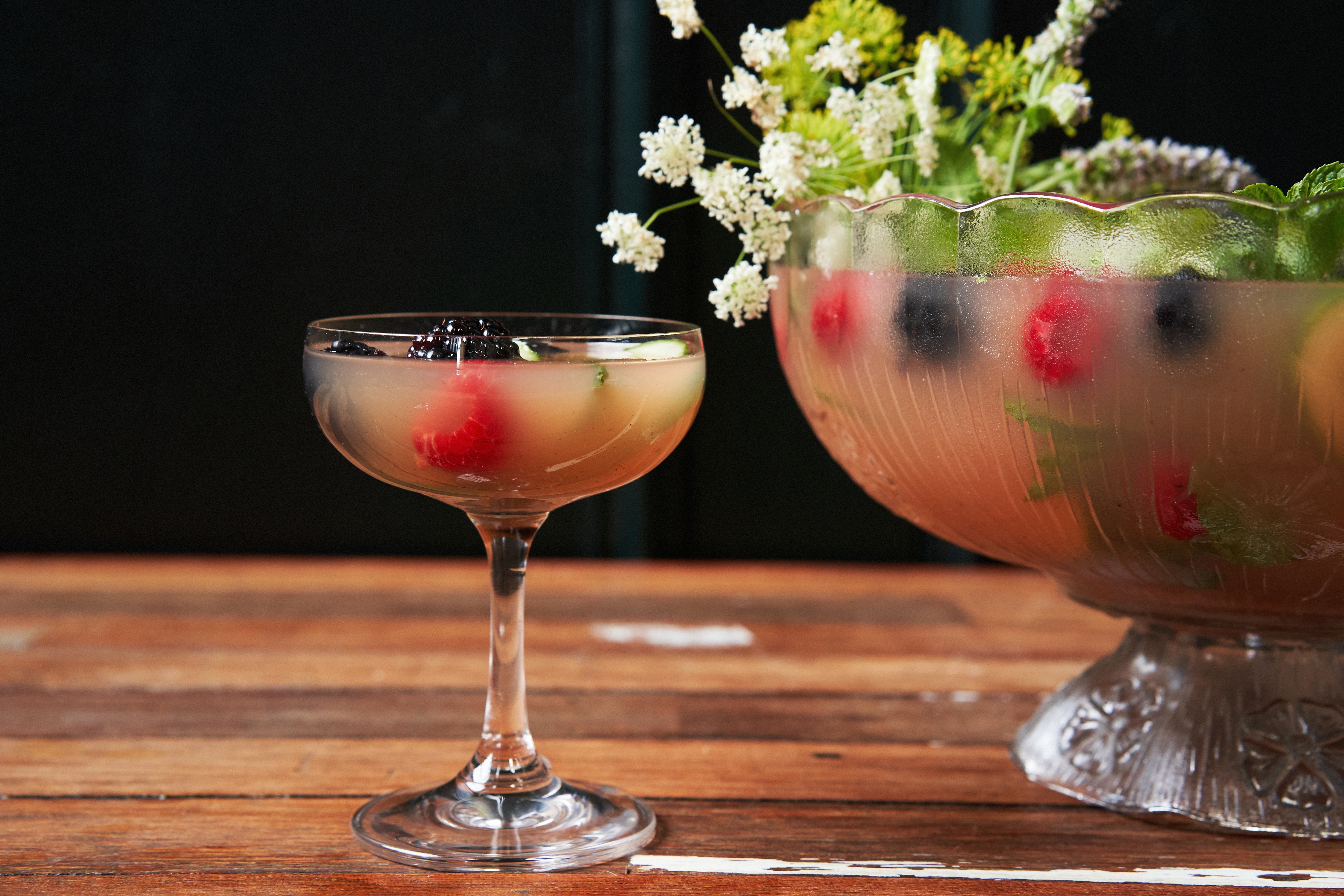 Celebration Cocktails & Wedding Day Punch Bowls
We've put together a divine selection of gorgeous drinks to get you really settled into The Chimney House for your big day.
Have a look HERE and choose your fav!
Wine/Beer & Softs Drinks Menu
You'll notice on our initial infomation we send you - with our seasonal food menus - you'll also notice some specially curated drinks packages.
Please just ask us if you need any help putting the perfect drinks day together!
RED WINE
HOUSE // El Tinto de Lela del Mar
Tempranillo / Spain / 13%
£18.50 bottle only
Flic Tinto
Tempranillo / Portugal / 13%
£24 bottle only
Neprica Primitivo
Primitivo / Italy / 14%
£30 bottle only
Dandelion Shiraz (Ve)
Barossa Valley / South Australia /
Multi Award Winning
£38 bottle only
WHITE WINE
HOUSE // El Blanco de Lela del Mar
Sauvignon / Spain / 12%
£18.50 bottle only
Felicette Grenache Blanc (Ve)
Grenache / France / 12.5%
£24 bottle only
Jonty's Ducks
Chenin Blanc / South Africa /
Organic / 13%
£32 bottle only
Mica Vinho Verde
Portugal / Organic / Biodynamic / 11%
£36 bottle only
Domaine Michel Sancerre (Ve)
Sancerre / France / 13%
£40 bottle only
ROSE WINE
HOUSE // Ancora Rose
Pinot Grigio Rose / Italy
£18.50 bottle
Reserve de Gassac Rose (Ve)
Languedoc rosé / France / 12%
£30 bottle only
SPARKLING
Lunetta Prosecco (Ve)
Italy / 11%
£7 125ml glass
£30 bottle
The Wren Reserve English Sparkling
Brut (Ve)
Herefordshire / 10.5%
£45 bottle only
Veuve Clicquot Yellow Label Brut Champagne
France / 12%
£65 bottle only
BEER
Estrella Damm £5 BOTTLE
Lager / Spain / 4.6%
Serenity £5 // CAN
Session IPA / Abbeydale Brewery / 3.8%
Pale Rider £4.5 // BOTTLE
Pale Ale / Kelham Island Brewery / 5.2%
Riedenburger Brauhaus £3.5 // BOTTLE
Organic Lager / 0.5%
BOTTLED SOFTS
Fentimans £2.5
Rose Lemonade / Ginger Beer
Frobishers Orange Juice £2.5
Coca Cola / Diet Coke / Lemonade £2.5 Bottles
Make an Enquiry
We are very happy to arrange viewings, to talk about prices and offering to suit your event. Please fill out the form below or call us on The Chimney House Hotline on 0114 276 7885.