Summer Love & Weddings at The Chimney House
Posted 5th August, 2013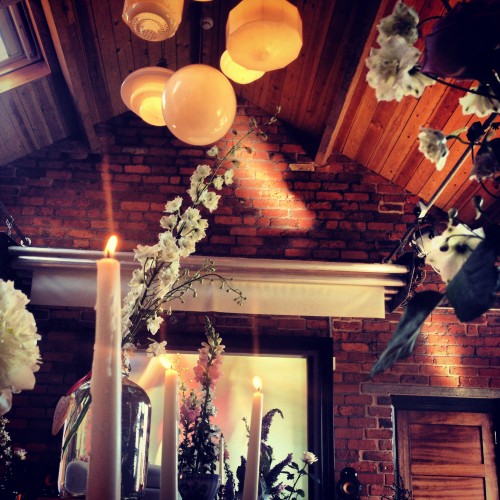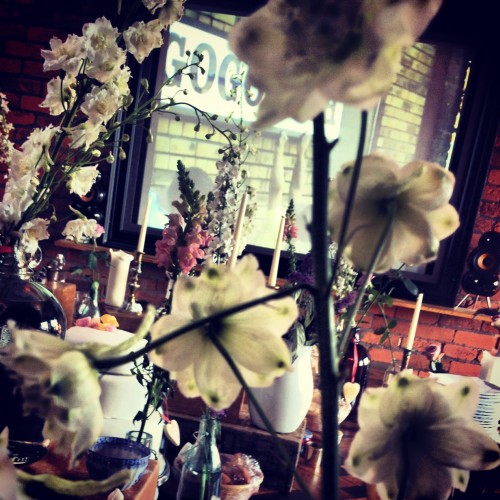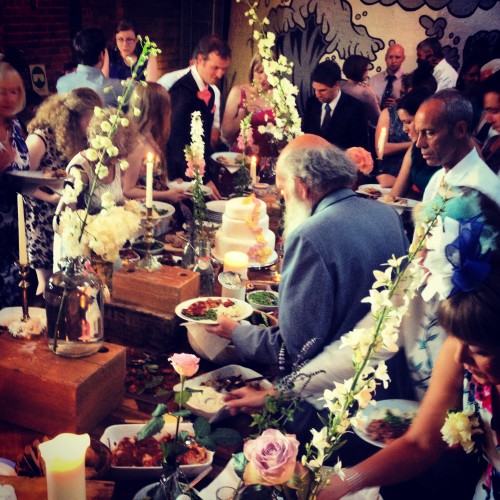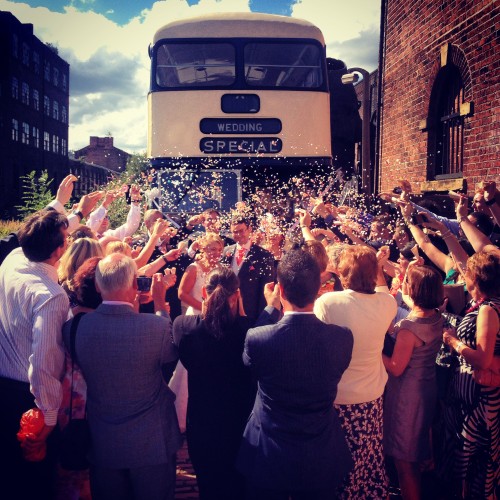 There truly isn't ANYTHING better than 2 stunningly beautiful Summer days and a weekend of weddings at The Chimney House…
We were overjoyed to welcome Gemma and Gareth to The Chimney House after their ceremony at The Botanic Gardens on Saturday. Arriving by vintage bus – which seems to be THE transport of choice this Summer…We love this series of shots we snapped as the couple – directed by wedding photographer extraordinaire India Hobson - got positioned and poised for what we think is the most pretty confetti shower we've seen in a long time!
We styled The Chimney House with hordes of fresh cut Summer florals – and supplemented with a raid in the hedgerows for some beautiful romantic Summer fragrances which tinted the air with sweetness…
We lit masses of candles which flickered and danced in the mid Summer Island breeze….
Guests were invited to enter The Dining Hall before the Bride and Groom – who cheered and clapped their newly weds on their appearance at the door…
A feast followed…
A celebration of Summer and all that is good and tasty!
Guests gathered around our feasting tables and piled their plates high with pulled pork and BBQ chicken and wonderfully buoyant Summer salads.
We loved the tiny details that Gemma and Gareth added to their day… Lovely painted hearts in the shades from their wedding invites, as well as hand painted frames containing menus for food and drink…A wondrous wedding cake laced with Rum courtesy of Gemma's Mum – which was daintily accessorised by tiny yellow and pink handmade sugar flowers….A vintage red postbox for wedding cards and ingenious 'wedding advice' slips designed for guests to pass on words of wisdom for a happy marriage! We also loved the photos punctuated by film that Gemma's dad had put together…
We can't WAIT to see the official photography from India…
But for now – we wish Gemma and Gareth a wonderful mini-moon, a fabulous honeymoon in October and lots of love and happiness as Mr and Mrs!!
Click here to

Sign up to good news
Make an Enquiry
We are very happy to arrange viewings, to talk about prices and offering to suit your event. Please fill out the form below or call us on The Chimney House Hotline on 0114 276 7885.